Interview: Realme's Madhav Sheth talks Narzo lineup's success, improvements to TWS, and democratizing 5G and ANC
Sagar, 28 February 2021
Realme introduced the Narzo 30A, Narzo 30 Pro 5G and Buds Air 2 TWS earphones a few days ago. On the occasion of the launch of these products, we spoke with Mr. Madhav Sheth - Vice President of Realme and CEO of Realme India and Europe - to learn more about the success of the company's Narzo lineup, its future 5G smartphones, and improvements to TWS products. You can read the full interview below for all the details.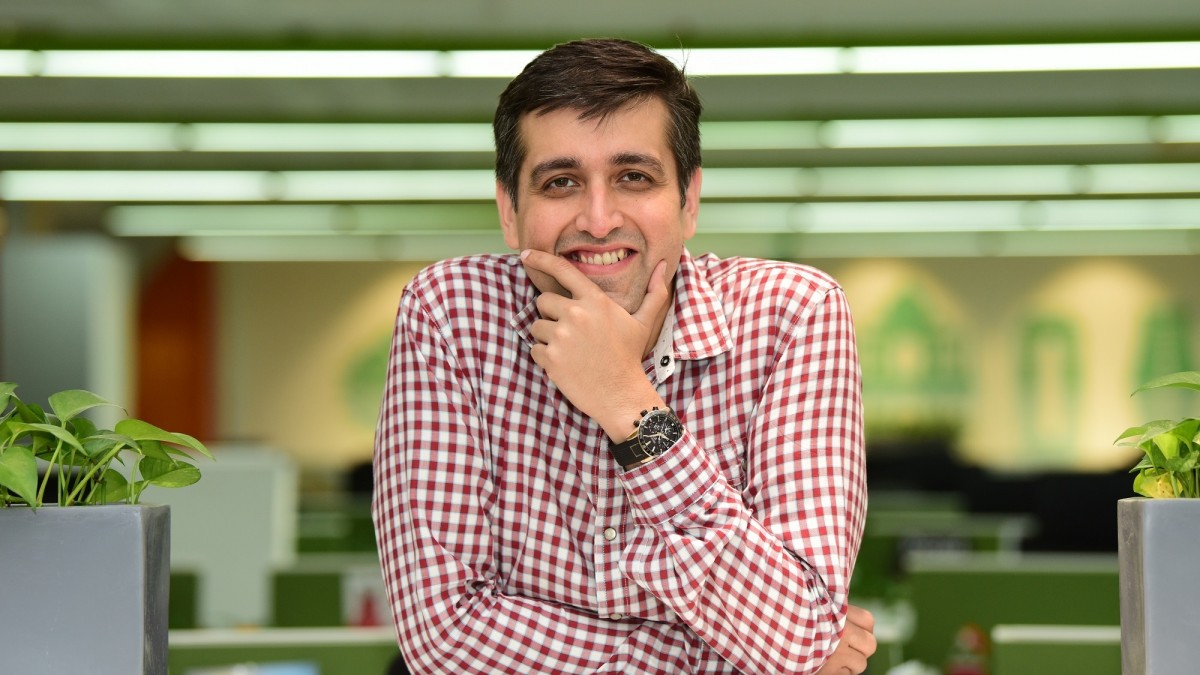 Mr. Madhav Sheth - Vice President of Realme and CEO of Realme India and Europe
How successful is the Narzo lineup in comparison to the rest of the Realme portfolio? What percentage of the sales does it generate?
The series has been highly well-received without much extra promotion as you can see. Our Narzo 10 reached 1 million users within a short span of its debut and finished all its sales in flash sales, thanks to unexpected high response from the market. And the next-generation Narzo 20 was chosen by 1,30,000 users in its first sale. I am proud to say that we have reached 3 million Narzo users within just a year of its introduction.
We observed a distinct need for performance-oriented smartphones with powerful processors from young players and smartphone users, mostly GenZ. Hence, we kicked off the Narzo series with the vision to bring performance-oriented smartphones and continue Realme's legacy of "power meets style" to meet the needs of young players and multi-taskers. Today, Narzo has come to be associated with "powerful performance" and we have seen young users strongly resonate with it.
At what point do you expect to have your whole portfolio consisting of only 5G phones? Does it even make sense seeing how rollout in many parts of the world is stalling?
Well, by the end of 2021, we envision that all Realme products launched above INR20k ($275/€225) will be 5G and will gradually massify 5G to lower price segments, starting from Narzo 30 Pro 5G to get more consumers 5G-ready.
There is a certain amount of skepticism on the market strategy behind launching 5G devices, given that the network is yet to be ready. However, most operators are accelerating their process of commercializing 5G and we can expect them to come no later than next year. Consider it as a value add and it will be good to get future-ready. Realme has been fully ready to step into the next phase of growth, with the full-scale 5G product, R&D, and supply infrastructures.
Secondly, a 5G smartphone's value is immense and not just reliant on the 5G network. Consumers can access the power of the latest nanoscale 5G processor which provides enhanced power management, display optimization, camera support, gaming performance, etc combined with Realme's gene of design, technology & quality. Secondly, even though 5G is not yet available, the 5G network will bring a new lifestyle which may not be imaginable right now, just like how we did not imagine the convenience 4G will bring five years ago.
Market trackers such as Counterpoint have forecasted that 5G smartphone shipments are expected to increase by more than nine times to reach 38 million units in 2021 in India alone.
Do you feel carriers and equipment providers dropped the ball and couldn't quite deliver the promised super fast 5G rollout? Initial promises seemed to point to a far wider coverage at this point?
The 5G roll-out is dependent on multiple extraneous factors such as spectrum auctions, release of 5G standards etc. The unfolding of the COVID-19 pandemic also led to several logistical challenges as well. So, while we are not there yet, I am confident that the ecosystem, as a whole, is making a concerted effort on 5G commercialization and making it a reality.
To what extent did the pandemic disrupt your phone release strategy? Was it a bigger issue for you as a quickly growing brand or do you feel it affected you less than those with a bigger market share?
The initial months were quite challenging. In March and April 2020 we lost one and a half month's volume due to total suspension of launch, sales and manufacturing. Local lockdowns also restricted the movement of goods and the supply chain was disrupted. Some planned launches were also delayed due to disrupted supply chain and production.
We have adjusted our targets accordingly but actually the market demand was huge and from far being met. But we believe in a quick turn-around. We established a clearly defined product portfolio to meet the diversified needs of Indian consumers and made a comeback with new launches from Q3, 2020.
Secondly, whether you are a young brand or an established one, a crisis always hits home, urging to re-evaluate your strategies and draw up a new battle plan. The impact of the pandemic was significant on the entire smartphone industry and OEMs, including Realme. However, we are always optimistic and agile, trying to make the best out of any unexpected situations and glean opportunity out of risks. Take our sales growth for example. Despite the lockdown and the pandemic, we managed to launch a strong portfolio of products, receiving wide response and managing a YoY growth of nearly 30%, which is still the fastest among the Top 5 brands.
TWS earphones are now a big part of the Realme portfolio - you have the Buds Q, Buds Air, Buds Air Neo, and Buds Air Pro. Which of those enjoyed the best performance, and what can we expect in 2021 - an even wider portfolio or upgrades to the currently existing ones?
TWS has been one of the fastest growing product segments at Realme, or even at industry level last year. It's more like a must for the young, especially during WFH. Realme Buds Q drove maximum traction in 2020, emerging as the No.1 shipped TWS device in 2020, as per IDC Monthly Wearable Device Tracker of December. In terms of word of mouth, Realme Buds Air Pro with the most affordable Hybrid ANC feature, 25 hours long playback, is definitely one of the hottest in our portfolio.
In 2021, as a Tech Popularizer, we will continue to democratize technologies in TWS, such as ANC. We aim to massify the fantastic ANC feature to enable more users to enjoy it and bring more feature-packed products to wider price segments, becoming the No. 1 smart audio brand in 2021.
Where do you find the current TWS products lacking, and what do you think needs to be improved?
There is a huge scope for innovative features at democratized price points that the industry can bring in. For example, Active Noise Cancellation is one of the most in-demand trends that used to be available only on premium flagship products. Similarly there is a need for larger drivers for better sound waves and cleaner bass qualities, LDAC audio coding technology for immersive listening experience across a wider range of earphones.
Anything else you'd like to tell our readers and Realme's fanbase?
In the month of March, there will be many amazing offerings from Realme and Realme TechLife eco platform. Please stay tuned.
Related
i'm on a narzo 20 pro....its just realme 7 for laughing out loud
Hello World
02 Mar 2021
vxw
Democratizing is different from cheapening.
Popular articles
Popular devices
Electric Vehicles