Realme X2 Pro Master Edition hands-on: glass like brick and concrete
Peter, 20 November 2019
Realme has partnered with Naoto Fukasawa again for another unorthodox rendition of its flagships. You may remember his earlier work, the Onion and Garlic Realme X. For the new flagship, Fukasawa moved away from food and drew inspiration from architecture.
The Realme X2 Pro Master Edition comes in two "colors" - Red Brick and Concrete. We put colors in quotes because the end goal here is not the hue but the soft-touch finish.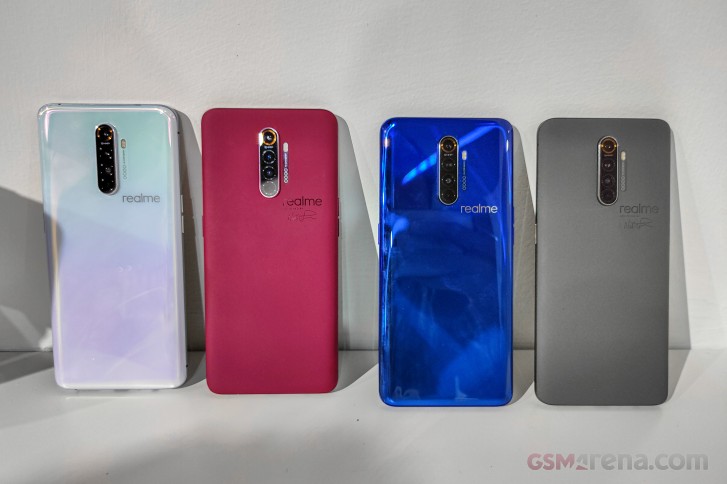 The material of the back is still frosted glass, however a custom painting and sanding process (consisting of 32 separate steps) has transformed it into something that mimics the material for which it is named.
As before, Fukosawa wanted to elevate everyday things – concrete and bricks are as common as onions and garlic. Still, they are the foundations of modern architecture and cuisine so this is Fukosawa's way to pay his respects.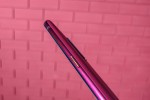 Naoto Fukasawa's signature is laser-engraved on the back of the Master Edition
And since he was influential in the design of this special X2 Pro version, Realme engraved his signature using a PicoSure laser that draws a hair-thin (0.09mm) but very precise line.
Anyway, we kind of expected the Brick and Concrete textures to feel different – after all, their real-world counterparts do. That's not to take away from the end result, which is very different from the usual smoothly-polished finish of glass.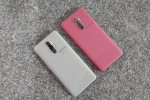 The Brick Red and Concrete colors have the same finish
It is glass, Gorilla Glass 5 to be exact, but the special coating transforms it. This will be a boon for those brave enough to "go commando", i.e. use their phone without a case. The matte finish is much more grippy than polished glass, though no less prone to scratches.
Case or not, the Realme X2 Pro Master Edition comes with maxed out memory – 12GB of RAM and 256GB storage. You can have that configuration on the vanilla model too, of course, and for a bit less money to boot.
But that small premium will be worth it to fans of industrial design or those that want something unique, or at least fairly rare. If you need more convincing, here's a side-by-side comparison of the vanilla model and the Master Edition.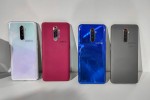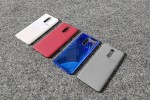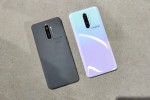 Realme X2 Pro Master Edition and vanilla version side by side
You can check out our Realme X2 Pro review – it's based on the vanilla model, but save for the finish on the back and the memory configuration, they are identical. Which is to say premium features at a mid-range price.
Related
Where you bought yoir phone
Big tester
13 Dec 2019
XNP
Got mine today and this phone is absolutely amazing. It's super fast, smooth and the soft back is elegant to the tough. Loaded up Gcam on it and the pictures are even better. Would buy again 100 percent.
Why not coat it with polyurea?
Popular articles
Popular devices
Electric Vehicles