Realme X3 SuperZoom review
GSMArena team, 6 June 2020.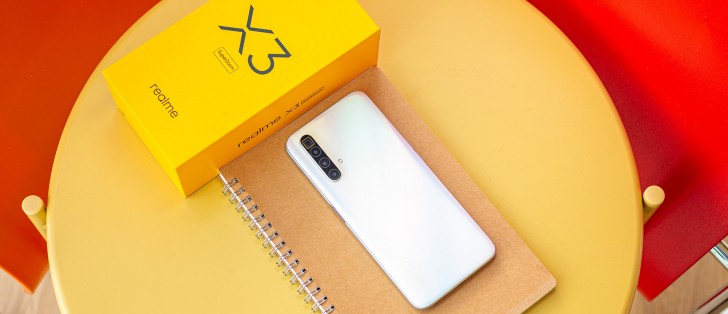 Periscope SuperZoom
The Realme X3 SuperZoom gets its name from its telephoto camera - a periscope lens gives it (almost) 5 times zoom power over its moderately wide main cam. These two are then joined by an ultra wide angle camera, forming a classic triple-focal-length setup. Ah, there's also a 2MP 'macro' module to up the camera count to 4.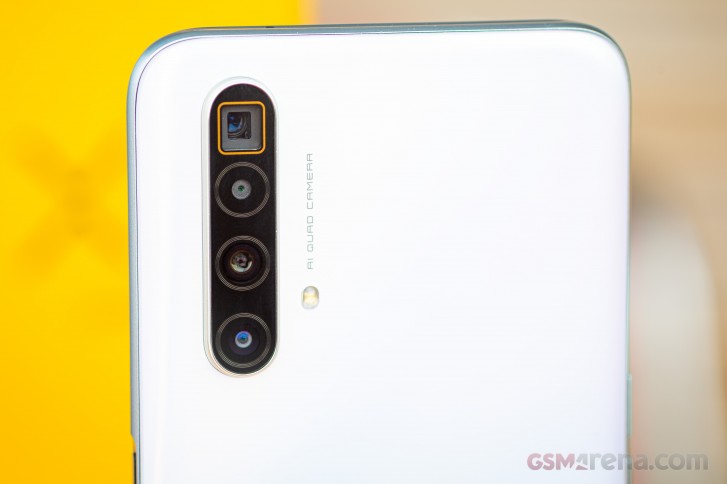 Okay, so that periscope telephoto cam is the highest mounted module on the back of the X3 SuperZoom. A prism refracts light to the right, where the sensor is installed perpendicular to the plane of the phone. The lens has an equivalent focal length of 124mm and an aperture of f/3.4, and it's stabilized. The sensor has an 8MP resolution.
The main cam is another take on the popular Quad Bayer approach (or, rather, Tetracell in this case) and uses a Samsung GW1 1/1.72" 64MP sensor that captures 16MP images by default. The lens in front of it has a 26mm equivalent focal length and an f/1.8 aperture. This one doesn't feature OIS.
The utlra wide angle cam uses another 8MP sensor. It's fitted behind a 16mm-equivalent lens with a 119-degree field of view, according to Realme, though these two numbers don't exactly correspond - a discrepancy, which we already mentioned in the 6 Pro review, with which the SuperZoom shares an ultra wide module. It is ultra wide, that's for sure.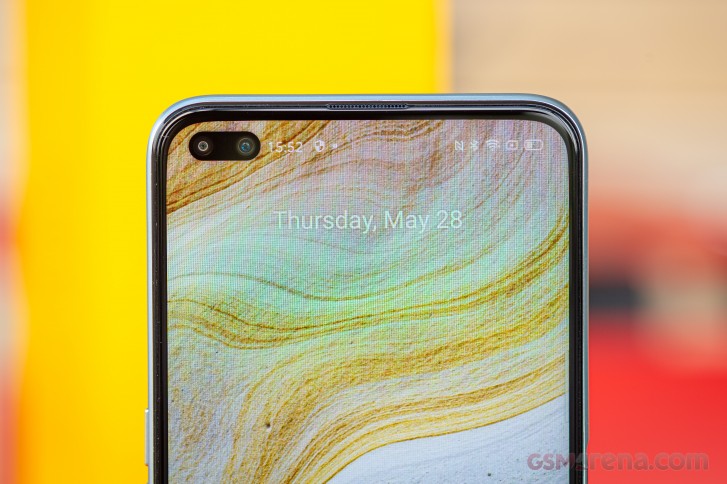 Similarly to the 6 Pro, there are two more cameras on the front of the SuperZoom. The sharing continues with the 8MP ultra-wide selfie snapper (17mm, f/2.2) but the primary cam on the X3 SuperZoom is 32MP Quad Bayer one (26mm, f/2.5) as opposed to the 16MP conventional module on the 6 Pro.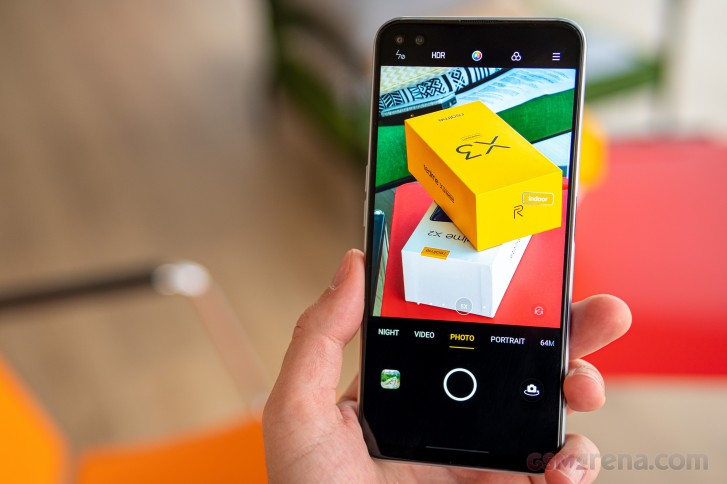 The camera app is the same as the one we found on the latest Realme 6s we reviewed a couple of months ago. Most of the modes are now on the main rolodex, which is good with the secondary ones in an additional 'More' pane. What was a Chroma boost toggle on the 6s, switches AI Dazzle mode on and off here, but is apparently the same thing - an HDR mode, that boosts colors as well. Sometimes too much.
In the Expert mode you get to tweak exposure (ISO in the 100-3200 range and shutter speed in the 1/8000s-32s range, 2s tops for the ultra wide), white balance (by light temperature, but no presets), manual focus (in arbitrary 0 to 1 units with 0 being close focus and 1 being infinity) and exposure compensation (-2EV to +2EV in 1/6EV increments).
As previously noted, you do get to shoot on all three cams in this Expert mode, but switching them doesn't cease to bewilder us. You get the familiar 1x-2x-5x selector, but that doesn't operate the actual cameras - it's digital zoom from whichever camera you've picked from the tree selector on the opposite end of the viewfinder. Indeed, the trees switch cameras and once you select a module from there, no focusing distance considerations will auto-switch it - that's good.
That, by the way, is how the app will operate in the auto Photo mode - it won't switch to the main cam if you're using the tele but you try to focus too close. Instead, it the tele viewfinder greets you with a balloon warning to stay 30cm or more from your subject.
Image quality
Daylight photos from the SuperZoom's main cam are very good. It captures a lot of fine detail and processes it in a comparatively natural manner, so it doesn't have an artificial look. What is fairly noticeable, however, is noise - even at base ISO in both solid color and textured areas alike. Weirdly, the 6 Pro which has the same sensor, has better noise performance, though hardly perfect itself. Noise isn't typically an issue we fret about too much, it's just we're commenting on what we're seeing.
Even if we the rapidly changing weather made it a minor pain to shoot our samples, the clouds at least served to highlight the phone's wide dynamic range - that we do appreciate. It also exposes well, which in itself isn't something to point out in 2020, but we're bringing it up because the phone's dim screen doesn't quite do the photos justice when out shooting. You can trust it though.
Similarly, colors are universally likeable out of the SuperZoom with just the right amount of saturation without going overboard.
Now, if that's not good enough for you, engaging the AI Dazzle toggle will give you a boost in saturation (a similarly looking is called Chroma boost on other Realmes, after all), but we feel like that's too much. It does bump up the lower midtones a little too, but we don't necessarily think it's needed. AI Dazzle does produce images with extra pop if that's your thing, but the shots without it are far from dull themselves.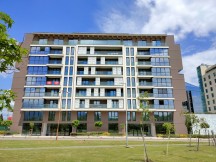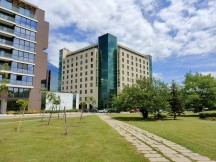 Daylight samples, main camera, AI Dazzle on
As with most Quad Bayer/Tetracell cameras, the main module on the SuperZoom can take photos in its nominal 64MP resolution as well. Perhaps a smidgeon extra detail can be revealed that way in well lit scene, but noise becomes all the more visible and no HDR processing is available, and the tradeoff is hardly worth it.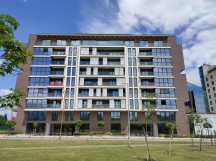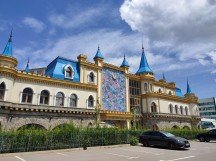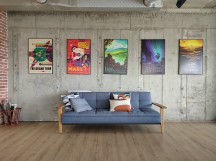 Daylight samples, main camera, 64MP
The seemingly unassuming 8MP ultra wide angle cam turns in a solid performance too, with good detail and wide dynamic range. The little extra color saturation compared to the main cam isn't objectionable. As on other Realmes with this particular unit, some fairly prominent color fringing can be seen along high-contrast edges, and noise is a bit more than ideal. The lack of autofocus also means you can't shoot nearby subjects.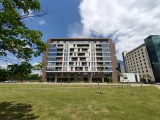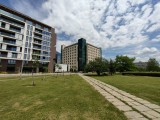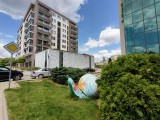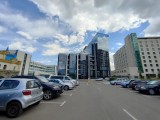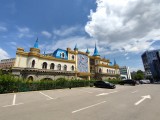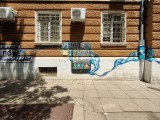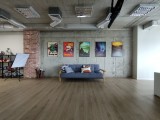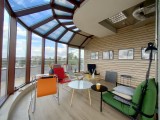 Daylight samples, ultra wide angle camera
On to the SuperZoom part. The telephoto camera of the Realme is the real standout feature, and it doesn't disappoint. It captures sharp and detailed images with high contrast. Its shots are also somehow less noisy than ones coming out of the other two cams. Colors and dynamic range are praiseworthy as well.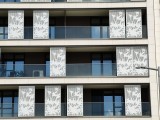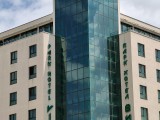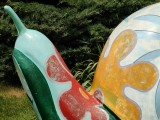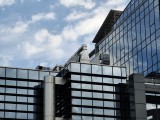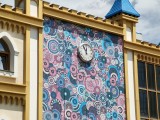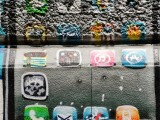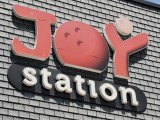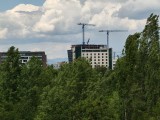 Daylight samples, telephoto camera (5x)
There is a 2x toggle in the viewfinder and that'll give you a zoomed-in view form the main cam. So effectively you'd be getting the same global image quality, minus the pixel-level detail.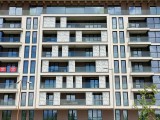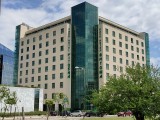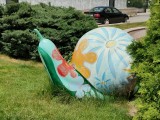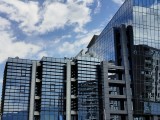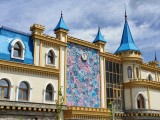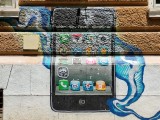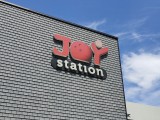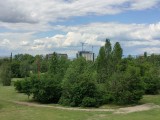 Daylight samples, telephoto camera (2x)
Low-light photos from the Realme X3 SuperZoom aren't quite as good. Images from the main cam are on the soft side and quite noisy too. There's this reddish color cast to warm light sources that we're not fans of either. Dynamic range isn't great and we'd also prefer to have the photos exposed a bit brighter. Oddly enough, the Realme 6 Pro that has the same sensor does an overall better job in full auto.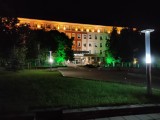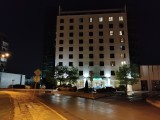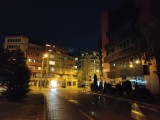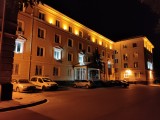 Low-light samples, main camera
Night mode improves things a bit on the SuperZoom by giving the shadows a much-needed boost. Some heavy sharpening is applied to mask the softness, which is subjectvely okay but we're stil not overly excited about the quality of these shots.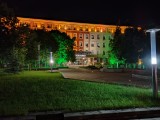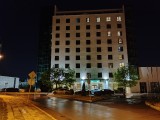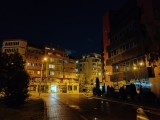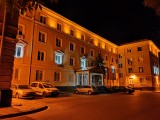 Low-light samples, main camera, Night mode
The ultra wide angle cam's images aren't good either, but they do have one redeeming quality - detail is decent in the well lit areas. Dynamic range is pretty narrow though and exposures are dark overall.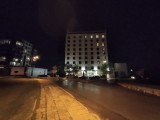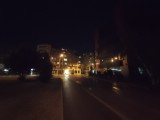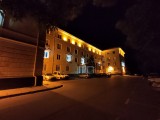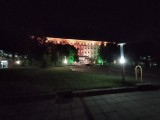 Low-light samples, ultra wide angle camera
Night mode does marginally help with dynamic range in the highlights but it's an uphill battle with barely any boost in the shadows.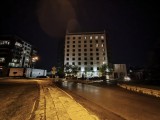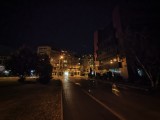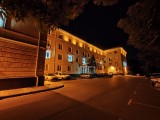 Low-light samples, ultra wide angle camera, Night mode
The Realme X3 SuperZoom respects your wishes and uses the actual telephoto camera in low light as opposed to defaulting to a zoomed in view from the main shooter - the Realme 6 Pro was also honest like that with its more modest 2x tele. To be fair, trying to get a 5x digital zoom would be a recipe for disaster anyway, but... it has been done.
Anyway, we're not implying it can do miracles. In fact, the small sensor/dim lens combo means it struggles for light in dark conditions and it underexposes badly. Night mode makes the subtlest of differences, but it's not enough.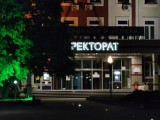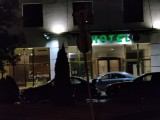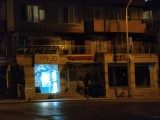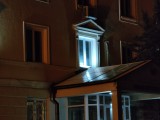 Low-light samples, telephoto camera (5x)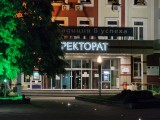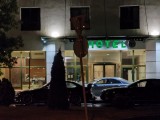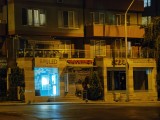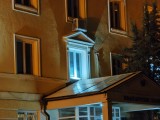 Low-light samples, telephoto camera (5x), Night mode
Once you're done with the real world samples, head over to our Photo compare tool to see how the Realme X3 SuperZoom stacks up against the competition.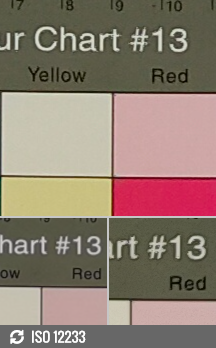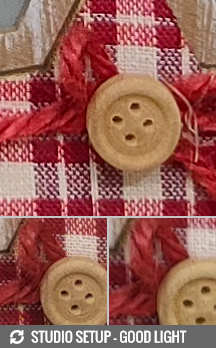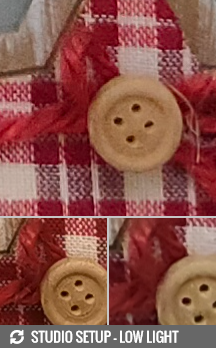 Realme X3 SuperZoom against the Huawei P30 Pro and the Poco F2 Pro in our Photo compare tool
Portraits
The Realme X3 SuperZoom captures portraits with its main cam only. It does give you a 1x/2x toggle, matching a 50-ish millimeter equivalent lens at the 2x settings, and that's achieved by digital zoom from the main cam too.
Suject separation is competent in either mode, the blur quality is nice and the intensity just right at the default 60% level. HDR is available too, which is not guaranteed on all phones and much appreciated.
Close-ups
A common trend recently is the inclusion of a dedicated camera for close-ups, but these are more often than not low-res and low-quality modules that do little more than bump the total number of cameras higher. That's mostly the case with the Realme X3 SuperZoom's 2MP 'macro camera'. It does let you get close, but it's fixed focus, so you need to get the distance just right. Even then it'll produce desaturated images with low dynamic range and, let's face it, how much fine detail can there be in 2MP.
Selfies
The main 32MP camera of the Realme X3 SuperZoom takes really good selfies with a ton of detail. Colors are pleasing, even of there's a certain pinkish/fuchsia shift to both skin tones and otherwise - that red jacket is, in fact, rendered truer by the ultra wide. Dynamic range is really wide, almost too wide - that's some strong HDR-ing right there.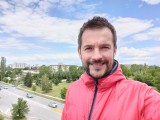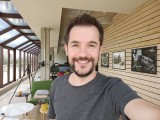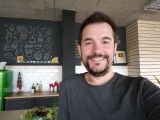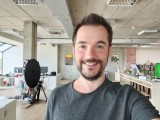 Selfie samples, primary camera
As we experienced on 6 Pro, the ultra wide angle cam produces a different look than the main one. It doesn't have quite as wide dynamic range, though it's still easily acceptable, and there's noticeably contrastier tone curve. Colors are indeed spot on.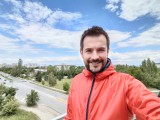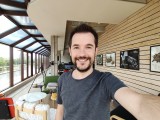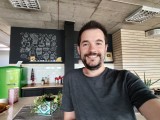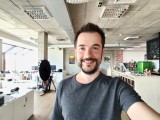 Selfie samples, ultra wide angle camera
Selfie portraits out of the Realme X3 SuperZoom are okay. Subject detection is proficient, and the blur looks the part. HDR is missing though, which can prove an issue in high-contrast scenes, though at least the phone will prioritize for correct exposure of your face.
Video recording
The Realme X3 SuperZoom records video at up to 2160p 60fps with its main camera. The ultra wide is limited to 1080p 30fps, and so is the telephoto, technically, though the 5x toggle remains available in all resolutions and frame rates - you guessed it, the main camera takes over in those modes. You get to pick between the h.264 and h.265 codecs too.
The SuperZoom's main cam captures good quality video 4K30 (50Mbps bit rate). There's a high level of detail and while sharpening isn't exactly conservative, it's not the most overdone we've seen either. You'll see a healthy dose of grain, however, if you were to pixel peep. Colors and dynamic range are properly excellent. Unsurprisingly given the fact that 4K60 has the same bit rate, it comes with a sharpness penalty, but no other deficiencies. If anything, the noise gets smoothed out. 1080p maintains the colors and dynamic range of 4K footage. The 30fps mode has a strong overprocessed look but is reasonably detailed, 60fps comes with some softening as is usually the case.
The ultra wide angle cam's 1080p/30fps footage has limited dynamic range, but is overall decent with nice colors, contrast and detail.
The telephoto camera captures really good-looking 1080p 30fps footage with excellent contrast, nice colors and good detail. The other modes that are delegated to the main cam are just varying degrees of bad.
Stabilization from the main cam is properly excellent all the way to 4K60 with well removed walking-induced shake, smooth pans and little to no motion when pointing in one direction. The footage from the ultra wide cam (1080p30 only) is generally stable too, but we observed some wobble in the middle of the frame. Perhaps less detailed subjects will fare better. 1080p30 out of the telephoto is not perfectly stable, but jittery as it may be, it's still perfectly usable.
There's a dedicated Ultra steady mode that shoots in 1080p60 on the main cam but we found the regular 1080p60 to be more detailed and about as steady. The same applies to the Utlra Steady Max mode that captures 1080p30 on the ultra wide cam.
Here's a glimpse of how the Realme X3 SuperZoom compares to rivals in our Video compare tool. Head over there for the complete picture.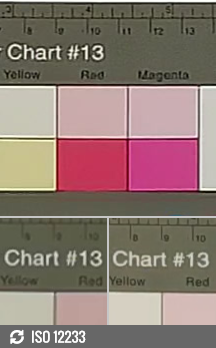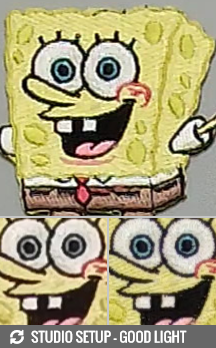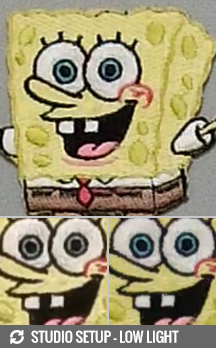 Realme X3 SuperZoom against the Huawei P30 Pro and the Poco F2 Pro in our Video compare tool
Dead trigger 2 does run at 120fps.