Redmi Note 8 Pro vs. Realme X2: Showdown
GSMArena team, 30 Dec 2019.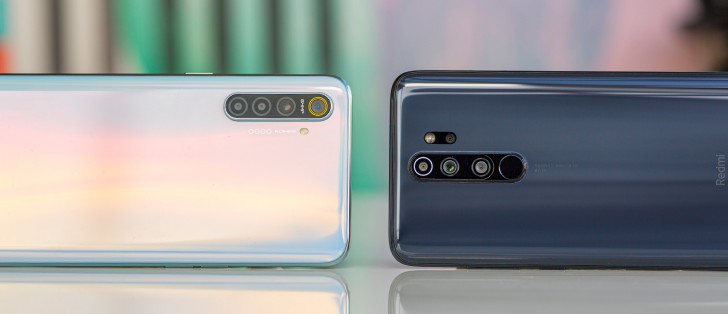 Conclusion
The Realme X2 and Redmi Note 8 Pro are the rivals everyone expected them to be. They are closely matched in specs and in many markets - also in price, and it is extremely hard to pick a winner if you exclude any brand preferences.
Whether it's performance, battery autonomy, camera, or even looks - the Realme and Redmi put an equally good show. So, how you can choose one of them? That's what we tried to answer in this VS article.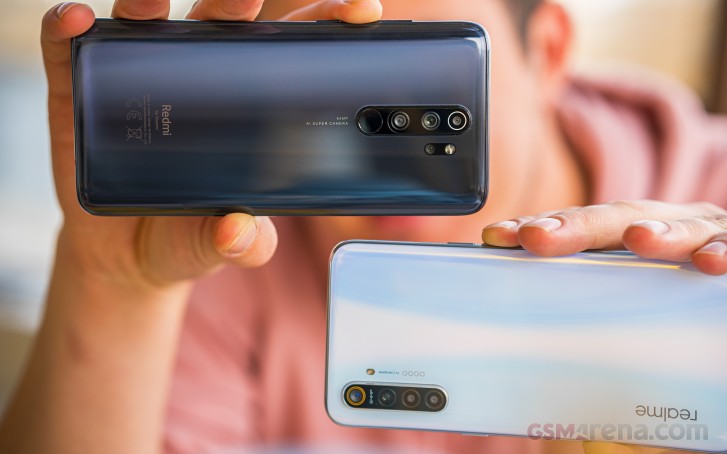 If we were to count the Realme X2 wins throughout our pages - it's a tie up until the camera section and then it's a landslide victory for the Realme X2 from there on.
Then again, the Redmi Note 8 Pro is not a bad shooter at all, on the contrary. It has a better macro camera, shoots good photos either day or night, and the selfies are nice, too. It's just that the quality is a notch behind the Realme's.
The Redmi also has a larger screen with better sunlight contrast, an IR blaster, and it can offer better audio quality. In quite a few markets the Redmi Note 8 Pro is also a bit cheaper, say $30-$40 or so, than the Realme X2, and this can surely influence your descision.
The Realme can't top these, obviously, but it has a high-contrast AMOLED panel and a standalone microSD slot and this counts for something, even where the X2 price is higher.
You can see it's not a fight that can be won by points or even feature comparison. It can be decided by your preferences though - ColorOS or MIUI, AMOLED vs. LCD, super-fast charging or IR blaster, focus on macro photography or not. If some or all of these bits matter to you, then you've probably made your pick already. If not, we're sure that whichever phone you buy, you won't regret that decision for a second.
Bst feature is IR Blaster....
In this mi note 8 pro first i have super slow motion camera but now is not there why u remove i need that camera
I think I will choose Redmi note 8 pro because of its powerful performance and long battery life like me gamers.