Report forecasts wire-free earbuds sales will reach 129 million units in 2020
16 March 2019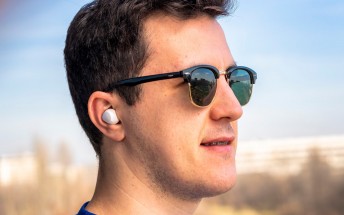 On Friday, Counter Point Research published a report about the future of the wireless earbuds industry. "The global market for true wireless hearables is estimated to reach a volume of 129 million units by 2020," this according to the latest research from the firm.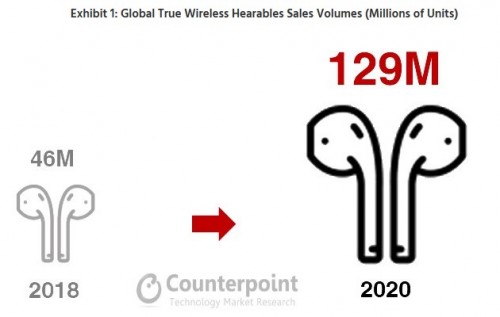 The research firm attributes the expected growth to the anticipation of the a new-generation of AirPods that are due to be announced sometime soon and would be aggressively marketed to compensate for the recent decline in iPhone sales. At the same time, the firm estimates Apple Airpod sales somewhere around 35 million units and taking around 75% of the total market share for wire-free earbuds.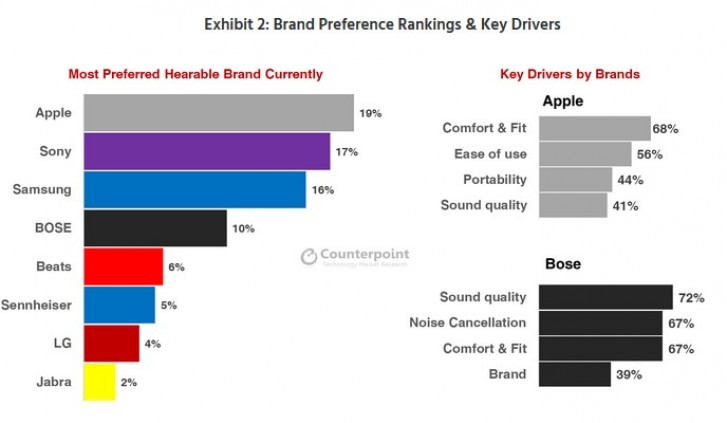 Source: Counter Point Research
It is believed that Samsung (which just released the Galaxy Buds), Bose, Jabra, Huawei, Bragi, and LG will further drive the market of these "hearables" and that Google, and eventually Amazon and Plantronics would enter the wire-free trend as well.
2019 will be the year that hearables evolve into an important market, […] evolving digital habits are expected to propel the demand for hearables across the world as well. The global market for true wireless hearables is expected to reach US$27 billion in terms of value by 2021 – Peter Richardson, Research Director
Smart assistants in these hearables are expected to drive the market forward, eventually polishing other useful features like hands-free directions, real-time translation, and tracking vital health information.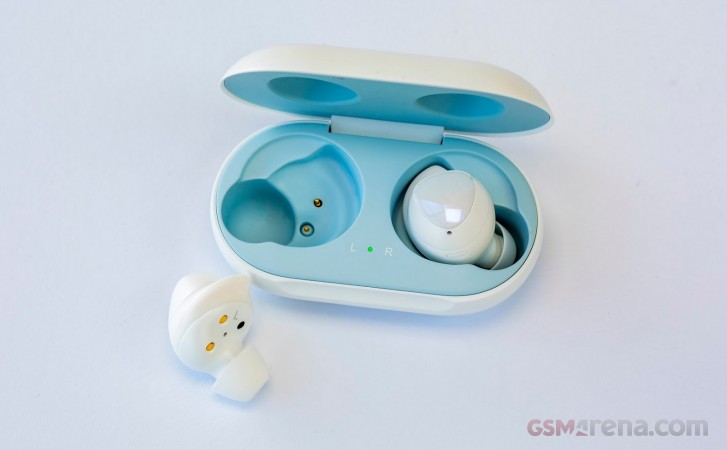 Samsung Galaxy Buds
Those who will benefit from this growing industry are lithium ion battery producers, and component makers who make microphones, sensors, chips, and producers of small sound driver components.
Check out the link below for the full report.
Source
Related