Sir Ridley Scott used a Galaxy S23 Ultra to shoot a short film
Ivan, 06 February 2023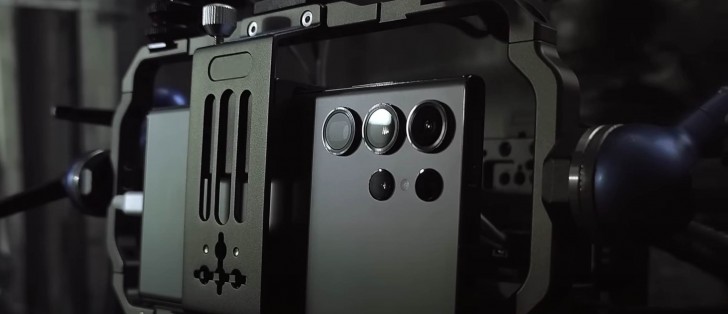 Samsung released a short film on its YouTube channel. The film, titled 'Behold', is by Academy Award-winning director Sir Ridley Scott and was entirely filmed with the Galaxy S23 Ultra.
The story is a little weird. It's about a man that's chased by an ill-meaning group of people. While hiding from them, he finds a horse, which he later frees. The film ends with a few poignant but ultimately positive sentiments. Here it is in full.
The entire film is shot using the Galaxy S23 Ultra, but there was a fair number of professional equipment used to aid the phone. The footage is naturally edited using professional software as well. Scott and Samsung also used the services of cinematographer Flavio Labiano.
Here's a behind-the-scenes look at the making of 'Behold'.
Related
You have to suffer
07 Mar 2023
ndS
LOL "All have far better video" ranting so much hating Samsung my friend?? The Samsung S23 Ultra has the best video recording right now, first time in history when an Android phones beats the last iPhone in video. It's actually fa...
When I said "useless", what I meant was that for this amount of cash as a iphone or Galaxy ultra, you easily get a movie DSLR, or even full frame DSLR that does far better job. Let me say it: I'm a photographer since a decade now....
Anonymous
11 Feb 2023
k@B
great enough but some comparisons ive seen between video on iphone pro max and such shows stability and such iphone still does better, samsung and others should really be trying to top their competitors or at least match elements when they release af...
Popular articles
Popular devices
Electric Vehicles