Roku removes YouTube TV from its app catalog amidst contract disagreements
Enrique, 1 May 2021
As Roku reached the end of its contract with Google to host the YouTube TV app on its channel store, Roku sent all its customers an email notifying them that they may lose the ability to use the YouTube TV channel on Roku devices. In this messages to consumers, it pointed at Google and accused it of "unfair and anticompetitive requirements" that are, according to Roku, designed to allow the collection of user data and to "manipulate" search results. That was on Monday.
Fast forward to Friday, Roku has actually removed the YouTube TV channel from its store and issued a statement to Droid-Life. You can find the full statement in the Source link. In the statement, Roku laments that Google allowed the agreement to fall through. Roku iterates that it didn't try to raise its fees, but that it wanted Google to commit to four things:
First, not to manipulate consumer search results. Second, not to require access to data not available to anyone else. Third, not to leverage their YouTube monopoly to force Roku to accept hardware requirements that would increase consumer costs. Fourth, not to act in a discriminatory and anticompetitive manner against Roku.
Roku will continue to allow existing YouTube TV subscribers on the Roku platform to use the app, but will not allow new subscribers to download the app until a new agreement is reached. Roku hopes that Google will "embrace principles that have made streaming so popular for millions of users bu giving consumers control of their streaming practices". [Roku] believes consumers stand to benefit from Google and Roku reaching a fair agreement that preserves these principles and [Roku] remains committed to trying to achieve that goal."
In a rebutting statement, Google points out the Roku "terminated our deal in bad faith amidst our negotiation" and "often engaged in this tactic with other streaming providers". Google's responding statement denies Roku's claims about data collection and search result manipulation. As per Google, "We have never, as they have alleged, made any requests to access user data or interfere with search results. This claim is baseless and false."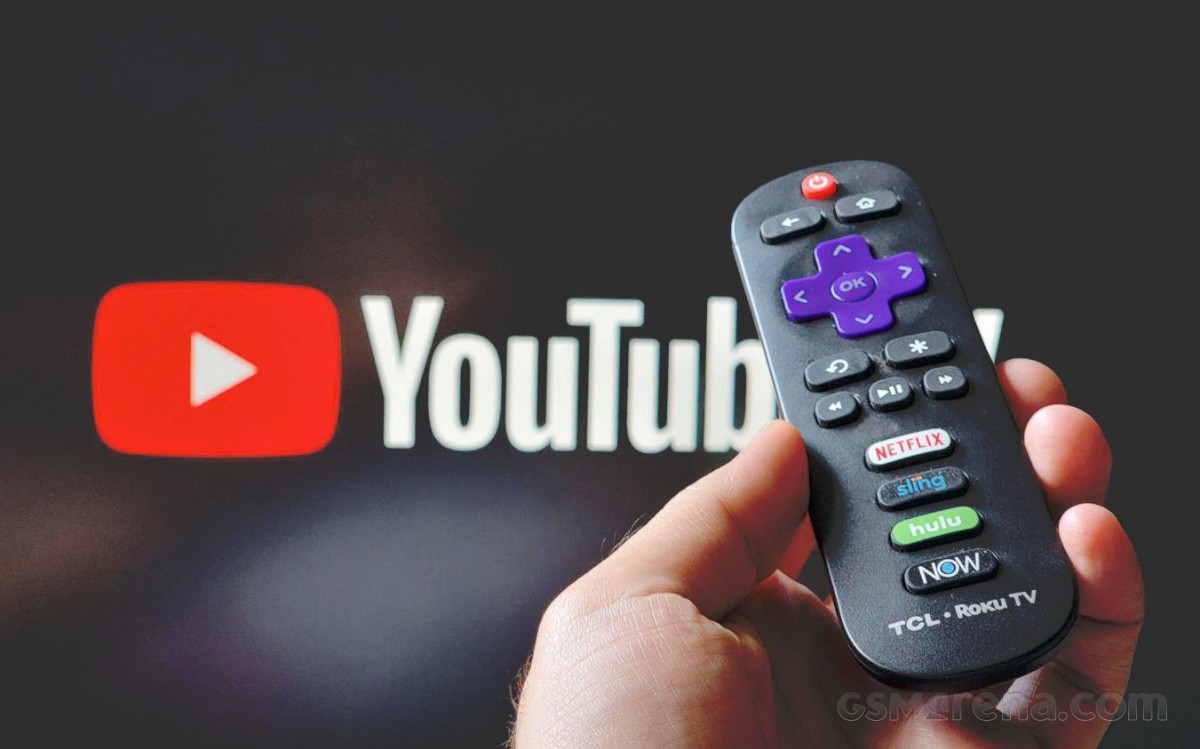 YouTube TV logo on screen with a Roku TV Remote
"Our offer to Roku was simple", writes Google in its statement. "and [it] still stands: renew the YouTube TV deal under the existing reasonable terms." Google also accused Roku of trying to renegotiate another agreement pertaining to the YouTube app. According to Google, this is a separate contract that doesn't expire until December.
Google says it's "committed to ensuring [its] members continue to have access to YouTube TV and will continue advocating on behalf of [its] members." Sadly, when companies disagree on decisions like this, the customers are the ones who lose. Imagine (as an average consumer) needing to go out and buy another (probably redundant) streaming device to use your favorite (expensive) TV service because two companies were unable to agree.
Related
Anonymous
22 Jun 2022
G}R
I said no politics or religious discussions. Please stick to tech topics here, GSMArena will not tolerate posts advocating any political or religious views or causes
Anonymous
04 May 2021
xDs
It's known that Google manipulates search results everywhere. They want the left liberal side that is against truth to be at the top of the lists. The paid results first of course (not just the ads). And, the news that makes people fear. Prett...
try reading the article again
Popular articles
Popular devices
Electric Vehicles