Rumor: the upcoming Samsung Galaxy Z Fold3 and Z Flip3 can be up to 20% cheaper
Peter, 07 June 2021
The Samsung Galaxy Z Fold2 cost $2,000/€2,000 at launch, later dropping to $1,800/€1,800 and now even less. Make no mistake though, it is still a very expensive device. There may be some good news on the horizon – rumor has it that the next generation of Galaxy foldables will be up to 20% cheaper at launch.
Note the "up to". If Samsung does find a way to knock a fifth off the price, the Galaxy Z Fold3 will start at $1,600/€1,600. Expensive, yes, but it's moving towards a more reasonable level. And this could push the prices of the Z Fold2 lower – it's currently €1,535 in Germany, too close to the hypothetical price of the new model. The US price is lower still, $1,200, and this is before you get into trade-ins.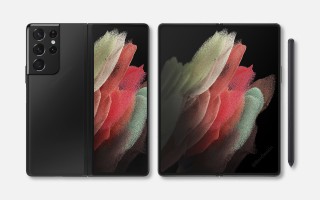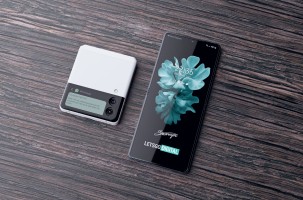 Speculative renders: Galaxy Z Fold3 • Galaxy Z Flip3
The Galaxy Z Flip3 will be up to 20% cheaper too, though we expected that – a rumor from a few months ago claimed that the clamshell foldable will switch to a mid-range chipset and that there will be 4G-only and 5G versions. The the original 4G Flip started at $1,380, the 5G model that came later started at $1,450. This means the Z Flip3 could be priced in the $1,100-1,200 range.
Again, this is the best case scenario, but not bad considering the upgrades – an IP rating, S Pen support on the Fold, under display camera on the Fold and so on (and yes, the Fold will receive the most upgrades). The Samsung Galaxy Z Fold3 and Z Flip3 are expected in July.
Related
Exactly on Amazon.de , it was another sale for 1000€ now it's sold out
Anonymous
10 Jun 2021
md}
Fold 2 is 975-1100 in Germany. Varies all the time, but that's been its price for the last 2-3 months. If this starts out 400 cheaper, probably we'll see the Fold 3 at around the 800 mark in 5-6 months.
Anonymous
09 Jun 2021
p%L
Dragging a fingernail??? Why would you do that? That's like saying... just drop your glass sandwich phone on the ground. No matter how strong, glass is glass and glass breaks. Truth is that you are too poor to afford a foldable
Popular articles
Popular devices
Electric Vehicles