Samsung outs Galaxy Z Flip Thom Browne Edition and Galaxy S20+ Olympic Games Athlete Edition
Vlad, 11 February 2020
Today Samsung not only took the wraps off its new S20 family and the Galaxy Z Flip, its second foldable smartphone, but also took the time to introduce a couple of special editions.
First off, we have the previously leaked Galaxy Z Flip Thom Browne Edition. This version of the foldable is created in collaboration with the iconic New York fashion brand and its "bold, timeless style".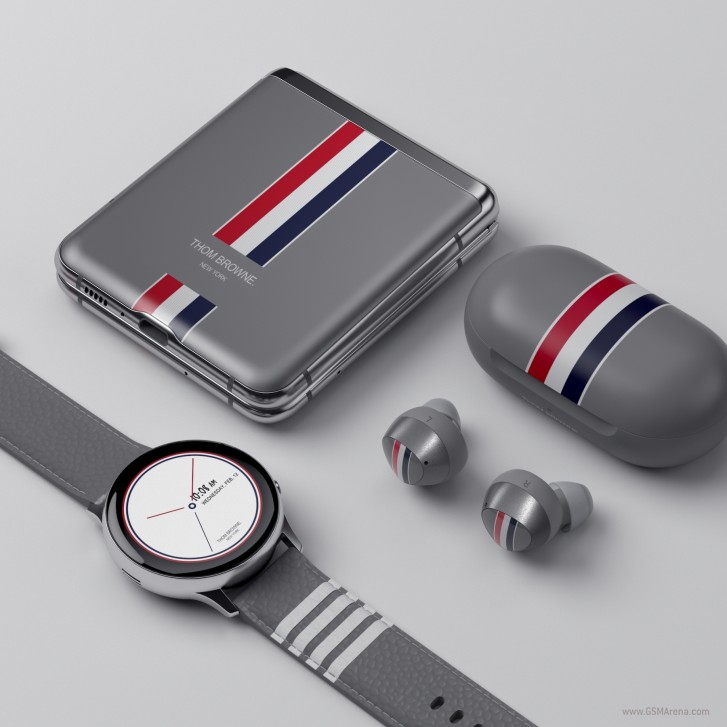 It features distinctive Thom Browne signature brand colors on a pebble grey exterior, as well as a Thom Browne New York logo on the back of the casing. What's more, you can complete the look with custom designed Galaxy Buds+ and Galaxy Watch Active2, as seen in the image above.
The Galaxy Z Flip Thom Browne Edition smartphone is "the first-of-its-kind to be encased in glass while still having a matte look that is soft to the touch and effortless to hold". Iconic blinds, which are apparently a reference to the mid-century office aesthetic in the Thom Browne world, appear on screen every time the phone is turned on and off. App icons are custom too, as are sound cues: a typewriter for the keyboard, an analogue ringtone, a shoe tap on a marble floor, all of these create a unique soundtrack. Of course you get a custom wallpaper too.
The Galaxy Z Flip Thom Browne Edition will be available in limited quantities in select markets, with pre-orders starting on February 14. The official launch will be in March, and pricing hasn't been revealed yet - but do expect to pay a premium for this compared to the already-not-cheap $1,380 vanilla Z Flip.
Additionally, on stage at its Unpacked event today Samsung also announced the Galaxy S20+ 5G Olympic Games Athlete Edition, which, as its name implies, isn't going to go on sale. Instead, Samsung will give these special edition devices to those partaking in the Tokyo Olympic Games this year.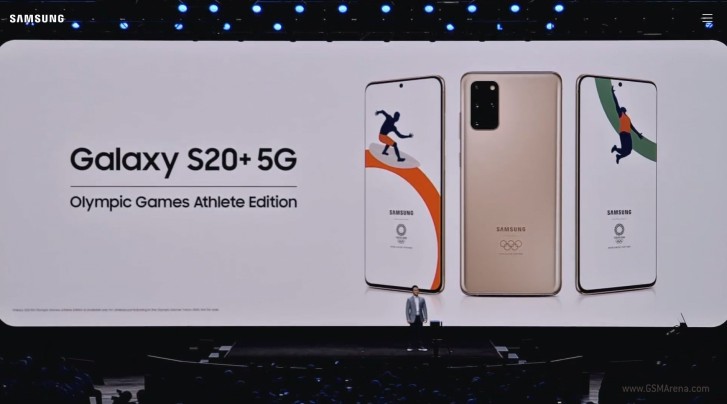 It's an S20+ in an exclusive Mirror Gold finish, with the logo of the Olympic rings added on the back underneath Samsung's. And of course this one should also come with exclusive custom wallpapers, icons, and sounds too. Except mere mortals won't be able to touch it, so it's just an exercise in exclusivity in the end.
Related
Its not supposed to have flashy colors or dumb gimmicks, its a collaboration. Its not supposed to look dumb like LV stuff.
The phone itself is so boring so they had to camouflage it with a flag.
Popular articles
Popular devices