Samsung gets nod to test autonomous cars on public roads
Himanshu, 01 May 2017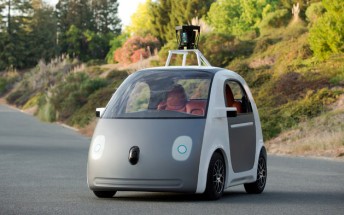 South Korean tech giant Samsung has received approval to test its self driving cars on public roads in its home country. The country's Land Ministry gave the nod for a test run today. Until now, the company was testing its autonomous car technology on a modified race track.
"Samsung Electronics plans to develop top-of-the-line sensors and computer modules backed by artificial intelligence and the deep-learning technologies to improve cars' self-driving capabilities even in challenging weather conditions," a report out of South Korea says.
The firm is currently using a Hyundai car (featuring the latest cameras and sensors) as a prototype vehicle. Like Apple and Google, Samsung also has no plans to get into car manufacturing - the company has already confirmed this.
Related
I guess I find it awkward specifically on the brand name. It's like, scary, to have everything of just one brand name. It's like it's taken over our lives.
It's like these companies will rule the world. It scares me.
I just find it weird personally. -_-