Samsung confirms the Galaxy Note20 and Fold 2 launches on track for H2 2020
Ro, 30 April 2020
With the uncertainty going on this year, it's always good to hear that devices you are looking forward to are still on schedule, either because you are a fan of the brand looking for an upgrade or just for the sheer love of technolgy. So we are glad to see Samsung confirming the launch of the Galaxy Note20-series and the Galaxy Fold 2 for the second half of this year in its recent Q1 2020 earnings report. Although the confirmation comes out a little vague.
For the second half, amid uncertainties including the possibility of a prolonged pandemic, market competition is forecast to intensify as manufacturers strive to recover from the weakness in the first half. The Company will continue to offer differentiated products in the premium segment with the launch of new foldable and Note models.
If it wasn't for the COVID-19 outbreak, we wouldn't have made a big deal out of this but these are the times we are living in. Rumors about the phones being on schedule appeared to be accurate so it's probably safe to say that the Galaxy Note20 and Fold 2 will appear sometime in August.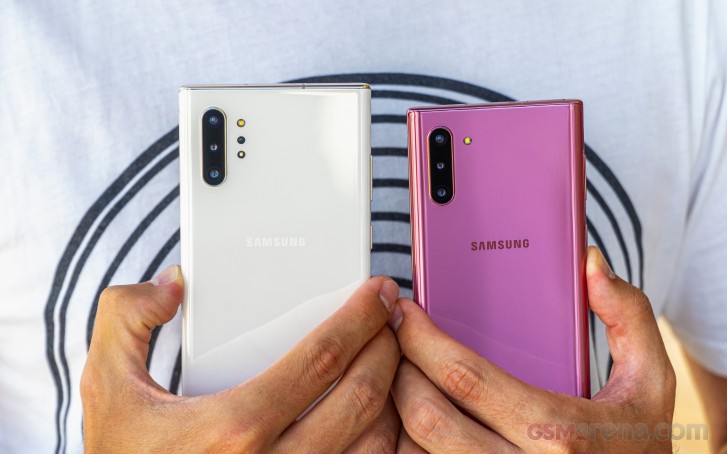 We can say this is a sign of stability as even in times of global pandemic, the company is still able to deliver what everyone is expecting.
Related
Samsung premium series like note and galaxy s are good but they really lack speed compared to qualcomm snapdragon processors , please consider 855/865 chipsets for such premium phones . I am using note 8 and Asus zenfone 5z i could make out differenc...
Samsung ? Nowadays when i heard samsung brand....i felt like hearing the second or third tier brand with an expensive price.......SUPER DISSAPPOINTED with NOTE 10 PLUS and S20 ULTRA.....such an expensive PHONE WITH A VERY BAD CELLULAR SIGNAL......so ...
That's a fact. Why does apple have to do the same design all over again just cause they don't want those who can't afford the iphones with less bezel and chin to get a good design for a lower price
Popular articles
Popular devices
Electric Vehicles