Samsung Display ships more OLED panels for iPhones than expected
Peter, 22 October 2019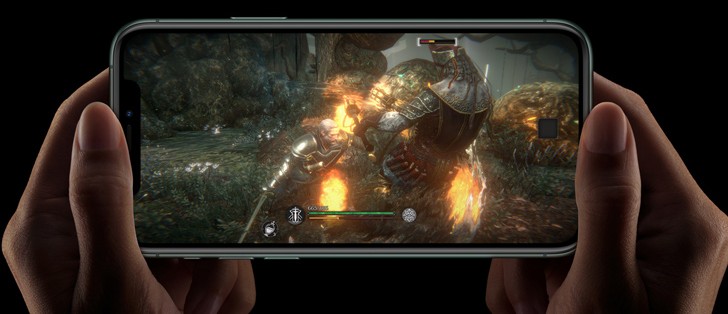 Despite a strained relationship between Apple and Samsung Display, the South Korean manufacturer continues to be the leading supplier of OLED panels for iPhones. In fact, it has been going so well that it will ship a higher number than expected. Depending on the volumes in December, the total will be somewhere in the range of 40-50 million panels.
Samsung Display is shipping 90% of the OLED panels used by iPhones, including the latest 11 Pro models. LG Display is supplying 7-8 million panels for the iPhone 11 Pro Max. Here are Samsung's numbers by month (the October and November numbers are estimates).
Samsung shipments of 5.85" and 6.46" OLED panels for iPhone
July
3.9 million
August
8.4 million
September
9.9 million
October
9.8 million (est.)
November
5.0 million (est.)
Interestingly, the forecast for September was originally only 6.9 million, but due to high demand for the new iPhone 11 Pro models, Samsung Display increased the shipments by 40%.
That's quite the opposite of what happened early this year when weak demand for the XS generation led to slashed orders and an operating loss of $478 million for Q1. In Q2 Samsung Display reported $641 million in profits (largely thanks to a $683 million reimbursement from Apple for missed sales targets).
As for the iPhone 11, it gets its LCDs from JDI, LG Display and Sharp. All 2020 iPhone models are expected to switch to OLED, save for the so-called iPhone SE 2 (which will stick to LCD).
Related
Standard LCD screens with fluorescent backlights are the least expensive of the three, but they tend to use more energy LEDs aren't just more efficient--they last longer and don't change hue over time like some fluorescent screens And that...
Anonymous
24 Oct 2019
LQw
You think so? 1) oled uses 2x the power compared to LCD when white image is displayed, which is the case of almost all websites. 2) oled life is affect by brightness levels. More brightness kills oled faster. LCD is not affected. 3...
"looks like ass" *Looks at both displays* *Sees barely a difference* Yep, it's just as you say /sarcasm
Popular articles
Popular devices
Electric Vehicles