Samsung Galaxy A50 review
GSMArena team, 18 April 2019.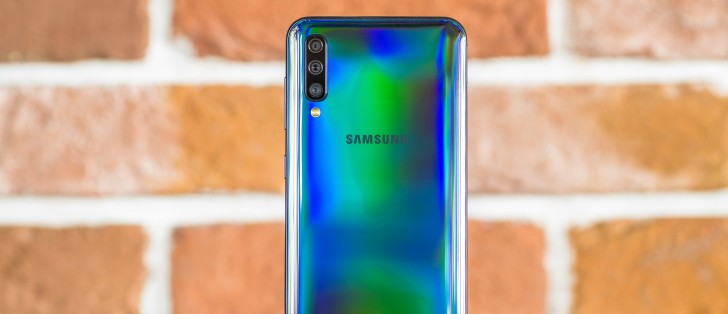 A triple-camera on the back
The Samsung Galaxy A50 has a triple camera on its back - the main 25MP PDAF f/1.7 snapper is joined by an 8MP fixed-focus, f/2.2 ultra-wide and a 5MP, fixed-focus, f/2.2 depth sensor. There is also a single LED flash around.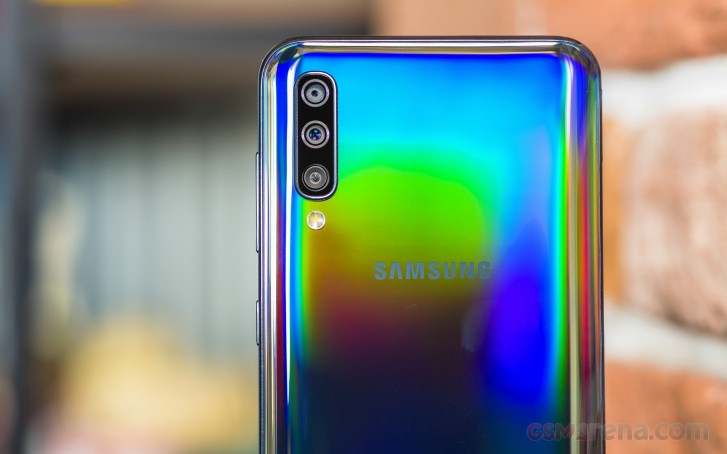 The 5MP isn't a standalone module that you can take actual pictures with - instead, it's a 'Depth Camera', to be used for 'Live Focus', in Samsung's own terms.
So, the primary camera has a 25MP resolution sensor behind a fast f/1.7 lens with a focal length that's reported as 27mm. Then the 8MP sensor behind an f/2.2 aperture lens that delivers a 120-degree field of view. The EXIF data reports 13mm focal length.
The camera app is very much the same as on any current Samsung, only with more icons in the viewfinder to control which camera is being used. The icon with 3 trees means ultra-wide-angle cam, while 2 trees denote the regular camera.
Basic operation is business as usual with side swipes for cycling through modes and an up/down action for toggling between the rear and front cameras. There's an AI-powered Scene optimizer mode that should recognize certain types of scenes and adjust parameters accordingly. We kept it off, as it doesn't make that much of a difference, plus we tend to prefer to add the effects after. The shown modes, as well as their arrangement, can be tweaked in settings.
Live focus mode is present, naturally, with all so many cameras and a dedicated depth sensor. There's also a Pro mode, but there's hardly anything pro about it - you can only choose ISO (in the 100-800 range), exposure compensation (-2/+2EV in 0.1EV steps), and white balance (presets, but no light temperature).
Image quality
The Galaxy A50 by default shoots in 12MP, but this can be changed from the aspect settings - 3:4 corresponds to 12MP, while 3:4H means 25MP. When shooting in 25MP you can't use Auto HDR or any HDR for that matter, but that's pretty much the only caveat.
Let's start with the high-res images. The detail levels aren't what you'd expect from the 25MP number but that wasn't a surprise. We already observed similar lack in detail in previous Samsung mid-rangers such as the last Galaxy A9.
So, the photos are overall soft, but you can notice the processing tried to compensate for that with sharpening, but it is often too aggressive and there are noticeable sharpening halos in the pictures.
And now the good news - the colors turned out pretty accurate, the contrast is excellent, while the dynamic range is about the average - quite expected given no HDR mode was involved.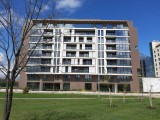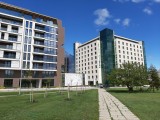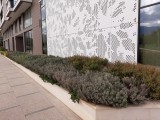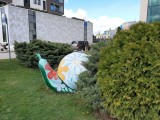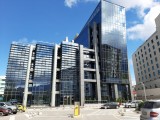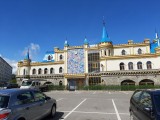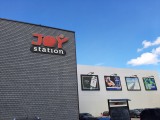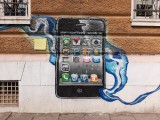 Samsung Galaxy A50 25MP images
The 12MP we took in broad daylight turned out equally unimpressive as the 25MP images. Where the Auto HDR didn't fire, you will get one very soft image, even softer than the 25MP ones. The colors and contrast are good, and those pictures are saved faster, but if you want more detailed photos - you should keep shooting in 25MP during the day.
If HDR is involved, the photos often look a bit better with even exposure and some of the blown highlights get rescued. But there are times where the colors are presented unrealistic with a noticeable greenish tint.
The ultra-wide camera produces heavily distorted 8MP images as there is no distortion correction applied. This is hardly an issue as the purpose of the wide-angle snapper is to fit as much as possible into a 4:3 image and that's the price to pay. Pixel level quality isn't great, but the colors and contrast are excellent, and the dynamic range is often improved by the Auto HDR without hurting the color presentation of detail levels. Overall, those images should be enjoyed for what they are - exaggerated perspective shots on the cheap.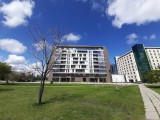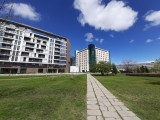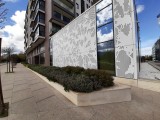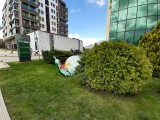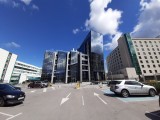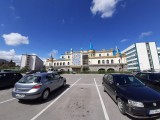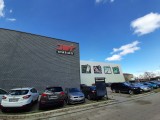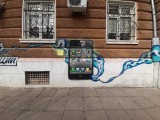 Samsung Galaxy A50 8MP ultra-wide-angle photos
The 25MP low-light photos from the Galaxy A50 are a huge mess, lacking in detail, noisy, soft, and a bit blurry. We suspect the 25MP wasn't intended for low-light at all. This is where the 12MP default option actually comes in handy. We suspect the camera does some pixel-binning but only in low-light, and thus produces much better 12MP low-light images. Far from impressive or even competitive, though.
The 12MP shots have very good color saturation although, highlights will get clipped. On closer inspection, the level of detail is underwhelming and there's prominent noise across the board even for this price range.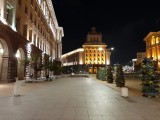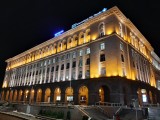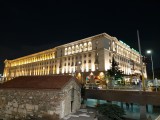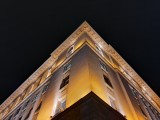 Samsung Galaxy A50 12MP low-light photos
There is no Night Mode on the Galaxy A50, so you can't get anything close to Huawei's low-light shots. And this is mostly felt in the ultra-wide-angle photos, which are rather abysmal without any software enhancements.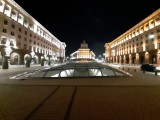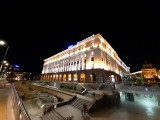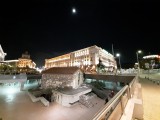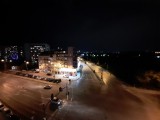 Samsung Galaxy A50 8MP ultra-wide-angle low-light photos
And once you're done looking at real-life samples, don't forget to head over to our Photo compare tool to check out how the Galaxy A50 deals with our studio charts.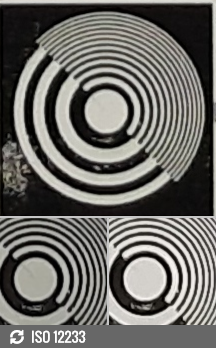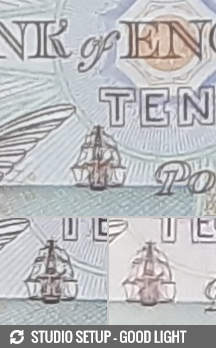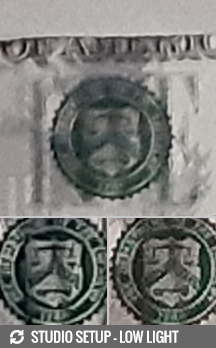 Samsung Galaxy A50 against the Galaxy A7 (2018) and Galaxy A9 (2018) in our Photo compare tool
Portraits
The Galaxy A50 has a standalone 5MP camera to capture depth information and should be producing some good portrait shots. Those are saved in 12MP and indeed they turned out impressive, especially when coming from a low-tier mid-ranger. The separation is excellent, there are no abrupt transitions, and the algorithm is smart enough not to get fooled by objects close to the face. Sure, the photos aren't perfect, but we've seen flagships do way worse and we really got more than we hoped for from a budget mid-ranger.






Samsung Galaxy A50 12MP portrait photos
Selfies
The Galaxy A50 comes with a high-res 25MP selfie camera, which may or may not be the same as the main 25MP one. If you get the distance right, and if there's plenty of light - you can get some detailed shots. Colors are spot on too.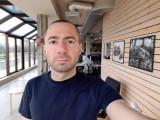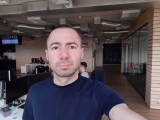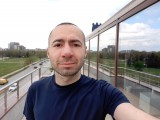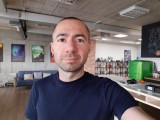 Samsung Galaxy A50 25MP selfies
Just like the main 25MP snapper, the selfie one shoots in 12MP by default unless you opt for 25MP. The Auto HDR is available only in the 12MP mode. And if it fires, it rescues blown highlights. Other than that - the images are very detailed and have excellent colors.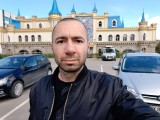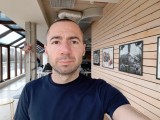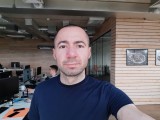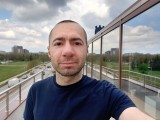 Samsung Galaxy A50 12MP selfies
Portrait mode is available on the selfie camera as well, with just the one camera. The portraits are softer than regular selfies, but surprisingly - with the same meticulous subject separation as seen on the regular portrait photos. And HDR works here when needed, too, and does an excellent job.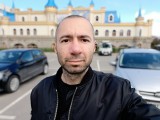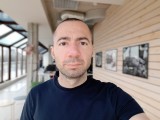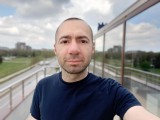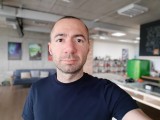 Samsung Galaxy A50 12MP portrait selfies
Video recording
The Galaxy A50 records video up to 1080p at 30fps - no 4K, and no 1080/60 either. Electronic stabilization is available though and it's always-on - there is no option to turn it off. The bit rate of 1080p videos is average at 17Mbps while audio is recorded in stereo at 256kbps.
Taking in consideration the very windy weather around here that is felt in both picture and sound, the A50 still excels om 1080p video capture - the clips are highly detailed and with little noise. Dynamic range is good too and the colors are spot on. We'd rank the A50's 1080p clips among the better ones we've seen, not just in its class, but overall.
The footage from the ultra-wide-camera doesn't have award-winning detail, but it's decent as ultra-wide videos go.
Electronic stabilization is available on both regular and wide-angle camera and it does a stellar job.
In theory the Exynos 9610's ISO should support 4K video recording, which however is not available on the A50. We've encountered similar oddities with some cheap Redmis, so we suspected we could get 4K clips with a third-party app since Samsung is using a standard camera APIs. So, we just downloaded the OpenCamera app from the PlayStore and bingo! 4K@30fps. So, if you want 4K on the A50, you can have it, in pretty good quality at that.
Here's a glimpse of how the Galaxy A50 compares to rivals in our Video compare tool. Head over there for the complete picture.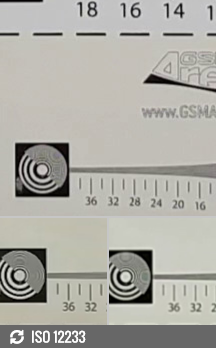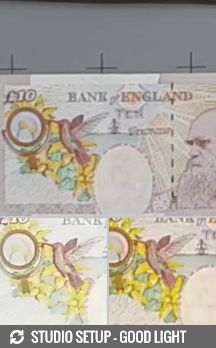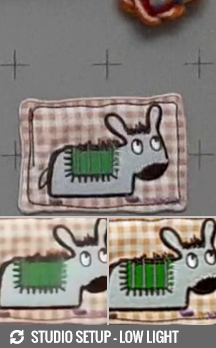 Samsung Galaxy A50 against the Honor 10 Lite and Readmi Note 7 in our Video compare tool
I'm still using A50 till today, I'm gonna switch to A73 when the price drops.
One of the best phones I've ever used. I've had it for almost 3 years and I haven't had any issues with it whatsoever. It doesn't lag, has enough storage for a many apps, and it runs smoothly. I've also dropped it multiple ti...