Samsung Galaxy A50, A30, Tab S5e hands-on review
GSMArena team, 25 February 2019.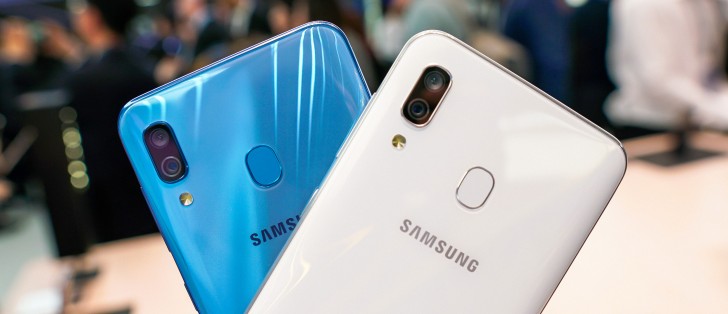 Samsung Galaxy Tab S5e hands-on
Technically Samsung unveiled the Galaxy Tab S5e a few days before MWC 2019. So, seeing it here is hardly a surprise. Still, that doesn't make it any less "fresh" of a device or less exciting, for that matter. And the way we see it there is actually quite a bit to be excited about.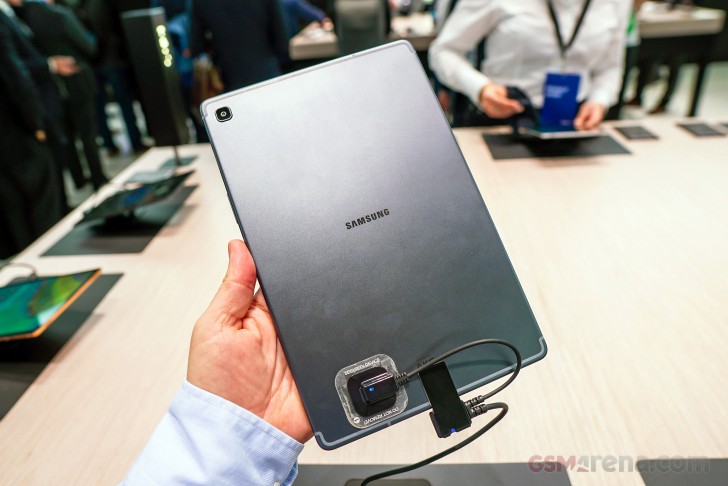 We'll just ignore all the constant "dead form factor" chatter for the next few paragraphs and we'll instead focus on the positive narrative. The main one probably being the relatively affordable or at least value-oriented nature of the Tab S5e.
It only takes a quick specs comparison with the current Galaxy Tab S4 flagship to see that it actually offers a very comparable experience at a lower price point. In fact, we might even go as far as to say that in certain aspects the Tab S5e is looking better and certainly more modern than the Tab S4, namely the looks department.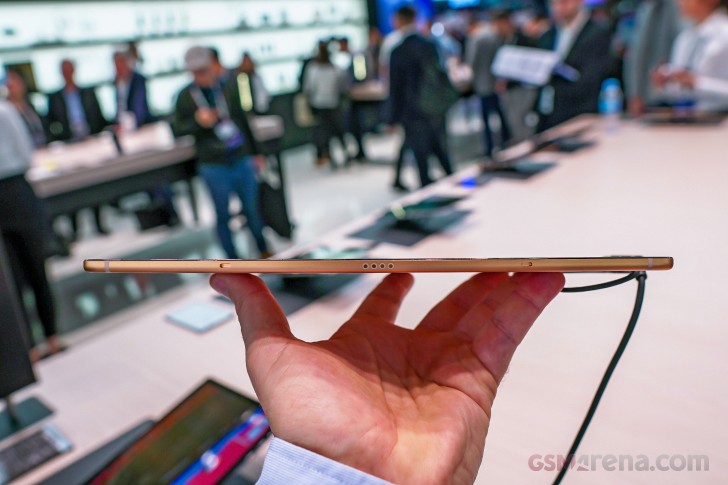 Not only is its design modernized and done with slimmer bezels around the display, but it is also thinner at just 5.5mm and lighter at 400 grams. Of course, this does come at a price. Particularly, in this case, approximately 260 mAh of battery capacity.
Even so, realistically, that's hardly a huge difference. Definitely small enough to be easily offset by the modern look of the Tab S5e and its better portability. Oh, and did we mention it costs less. All the while you are still getting a gorgeous 10.5-inch Super AMOLED panel. One with the same 1600 x 2560 as the Tab S4. In fact, it is likely the exact same panel since OLED units in this size are not really common. Taking this analysis one step further, this is actually one of the biggest and highest quality AMOLED panel you can get on a portable device. The next real step up in size arguably residing in the TV realm. And TV OLED tech is not really the same as tablet OLED tech.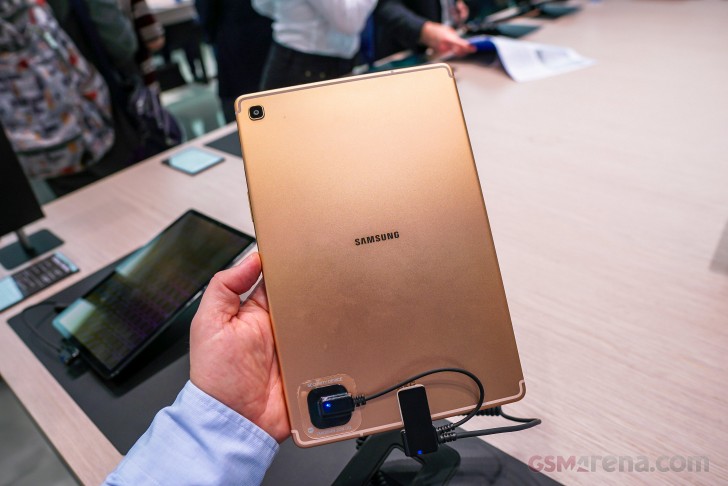 Another thing you are getting on the Tab S5e, just as you would on the Tab S4 is the excellent four speaker AKG-tuned setup with Dolby Atmos. There is also a Type-C port and fast charging support through it. If you plan on charging and using wired headphones at the same time you will need a dongle, though, since the Tab S5e lacks a 3.5mm jack.
In terms of internals, you get a Snapdragon 670 chipset - not flagship-grade, but still perfectly potent in out book. Combined with either 4/64GB or 6/128GB it seems to fare perfectly well powering a modern Android 9 Pie experience with Samsung's new One UI on top.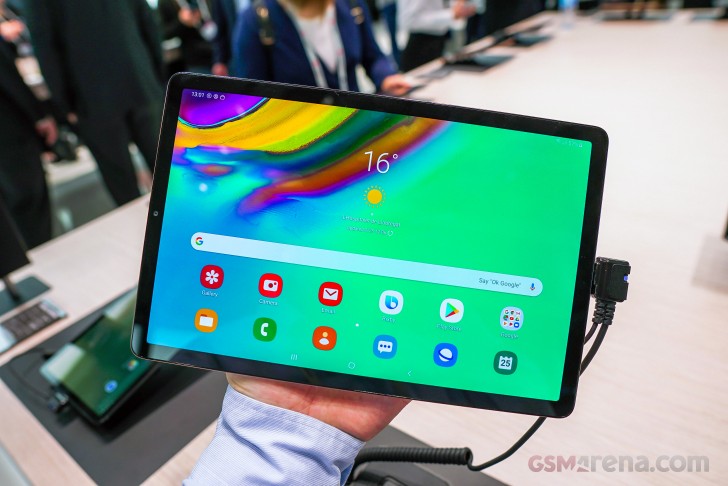 We would love to test this performance in more depth, though. So, hopefully, the Tab S5e stops by the office at some point. We're also kind interested to see how Samsung's new phone sync feature works. As per press materials, it should allow you to pick up a phone call on your tablet, without having your phone around just as you can with an iPad/iPhone combo.
Bought a new A50 after I changed my Huawei Y9.comapred to Y9 Samsung A50 is no where near Huawei 9. Poor network quality (3G and 4G)compared to Y9 Y9 more user friendly Camera only better than Y9. I have regretted picking A50
Bought a new A50 after I changed my Huawei Y9.comapred to Y9 Samsung A50 is no where near Huawei 9. Poor network quality (3G and 4G)compared to Y9 Y9 more user friendly Camera only better than Y9. I have regretted picking A50