Samsung Galaxy A7 (2018) review
GSMArena team, 9 November 2018.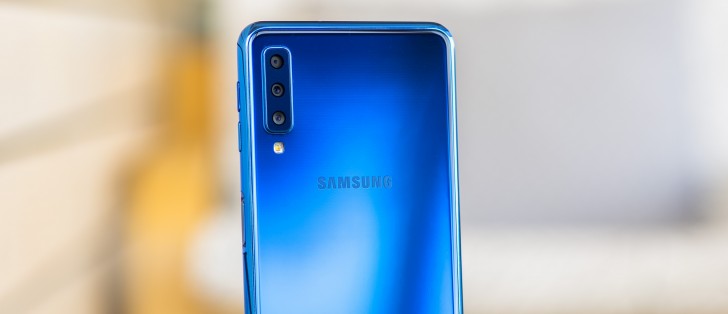 Design and 360-degree spin
We mentioned the mess the Galaxy A-series is right now in terms of sheer number and variety of models and that reflects the build. Gone are the days when A meant a particular design and the number after it stood mostly for size.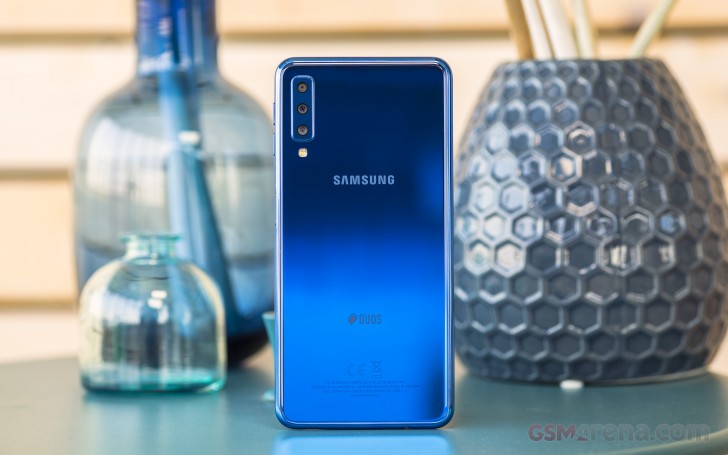 So in a year when the A6 models use aluminum unibodies and the A8 varieties are glass front and back held together by an aluminum frame, the A7 is a similar glass sandwich but with plastic replacing the aluminum for the frame. It looks almost like the real thing, to an extent, but there's no escaping the fact that the handset feels almost too light for its size, in a slightly inexpensive kind of way.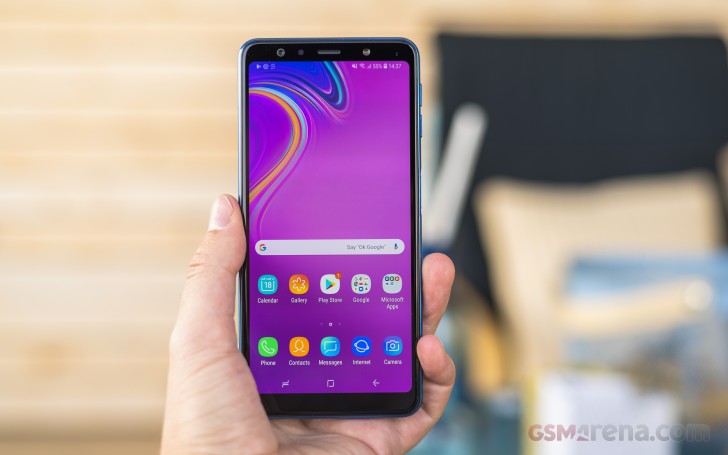 The A7 (2018) measures 159.8x76.8x7.5mm and weighs in at just 168g when the A6+ (2018) is 186g, and the A8+ (2018) is even heavier at 191g - all three of them six inchers. That said, the Oppo F9 is actually in the A7's weight ballpark (169g), while the vivo V11 is even lighter at 156g. The smaller 5.84-inch Nokia 7.1 is 160g.
So, with the numbers out of the way, let's just say we're loving the blue color scheme on our review unit. Everyone seems to be doing blue phones one way or the other recently, Samsung included, but it's this particular intense tint that we want to see on flagships instead of the 'sort of blue' you'd find on a Galaxy Note9 (though, admittedly, we do have a thing for LG's Moroccan Blues, too).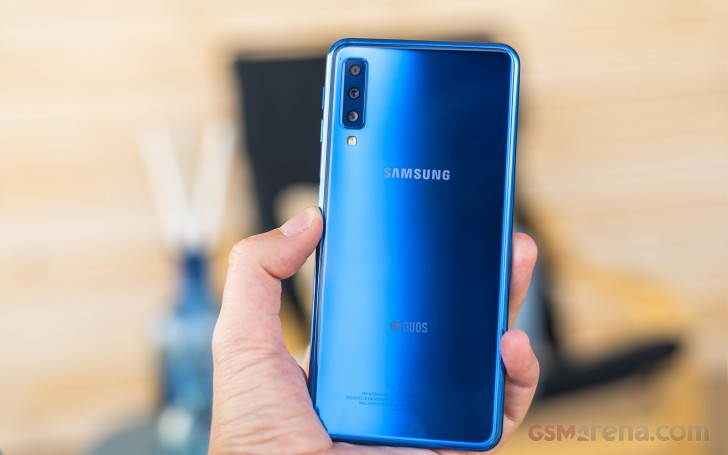 One thing we hate, and we always have, is the 'Duos' stamp on the back. Who in this day and age shows off that they have a dual SIM phone? Not that it's a bad thing using two SIMs, it's just not something you actively want to put in peoples' faces. The rationale behind a separate logo eludes us. It's there to no practical or aesthetic benefit, and we hate it. Whew.
At least on this particular model there's something else to draw attention away from the text - yes, that would be the triple camera assembly. Housed behind a common window the modules go like this - top one is the 5MP depth sensor, middle one is the primary 24MP unit, and on the bottom is the 8MP ultra wide cam. The cameras' single LED flash sidekick is outside on its own.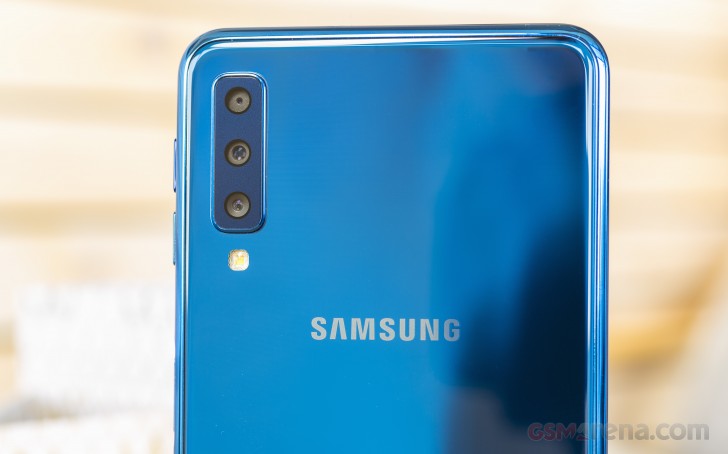 On the front, there's the 6-inch Super AMOLED that is pleasantly notchless - Samsung is still leading the #resist movement. It's got its fair share of bezels all around, so that 'Infinity display' line in promo materials is mostly marketing speak. Even so, at least things are symmetrical, and chin and forehead are equal instead of the phone being top heavy - one Pixel 3 comes to mind.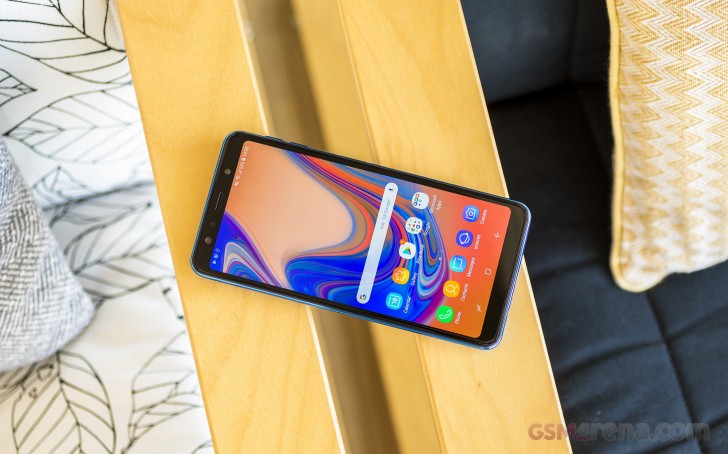 The A7's top bezel is full of the stuff you'd expect to find there which is giving designers a hard time and has us looking at notches all day. We're talking earpiece (which, sadly, isn't a second speaker), ambient light and proximity sensors, camera, and even a flash. There's no notification LED, though, bummer.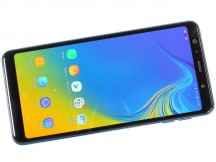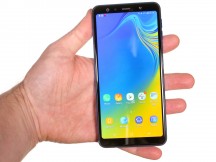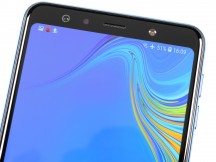 6-inch Super AMOLED goodness • In the hand • Top bezel things
What's gone unaccounted for so far is the fingerprint reader - is it possible there isn't one on the Galaxy A7 (2018)? No, it's just in an unusual spot. Samsung's pulled a Sony and fitted a fingerprint sensor in the side-mounted power button.
The button is in the customary spot on the right side above the mid point, it's just recessed into the frame instead of sticking out. Its placement is ideal for use with the thumb of your right hand, but if you're a smartphone-leftie, unlocking with your index or middle finger is likely to be awkward. Meanwhile, you may accidentally brush it with any part of your hands and pull down the notification shade (though that gesture can be disabled in settings).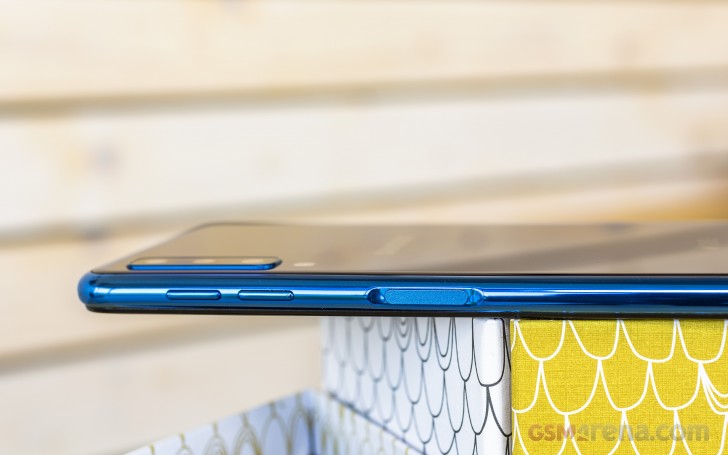 Which brings us to another questionable decision on Samsung's part. Okay, the power button is now also a fingerprint reader, but what does that have to do with the placement of the volume buttons? They've now been relocated to the right side too, high up towards the top. It's not really that big of a deal, but it'll require some getting used to if you're a long-time Samsung user.
The left side is home to one thing, and it's the card slot. It's our favorite type - it holds two nano SIMs and a microSD.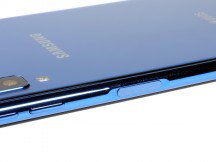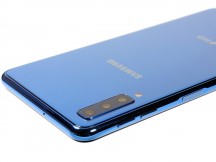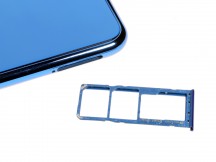 One of a kind power button • All controls on the right • Triple card slot
Down on the bottom, disappointment awaits. Okay, not really, because you already know from the unboxing that the Galaxy A7 (2018) (mind you, 2018) uses the microUSB standard for charging and wired connectivity. Still, we feel that the choice of the old connector is a bad one.
On a positive note, there's a headphone jack?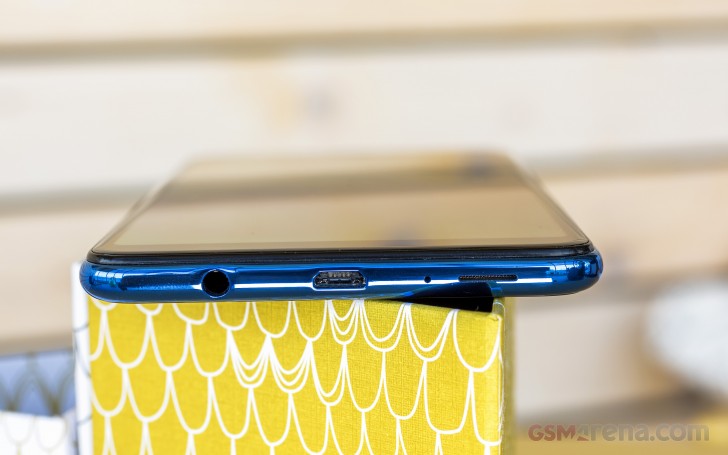 Going over the hardware, we can't help but notice that there's no IP rating for water and dust protection. Given the A7's plastic build and less premium market placement, it's not all that surprising. It's just that the A7 (2017) was weather-sealed and this one isn't, and it's another development that leaves a bad taste in our mouths, even if we understand that a lot has changed in the almost two years since that came out.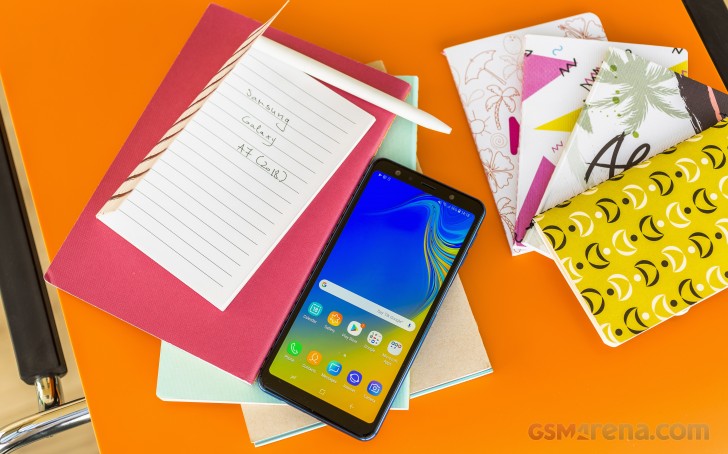 Hai this phone no support 1Tb Hdd
Same problem also in my phone
I have A7 2018 and after 1 year and 5 months i used, now its dead and cant open it again, the board is dead how annoying