Samsung Galaxy A9 (2018) review
GSMArena team, 03 January 2019.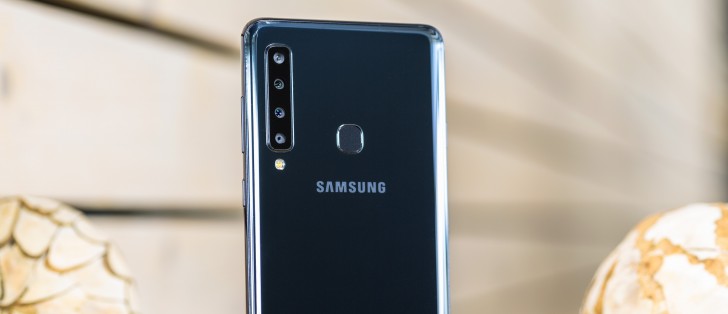 A whole bunch of cameras
At the time of announcement in October, the Galaxy A9 (2018) was one of select few smartphones to pack 5 cameras total - it was this and the LG V40, essentially. More importantly though, the A9 was the first handset with 4 cameras on its back - a feat in which it still remains unmatched.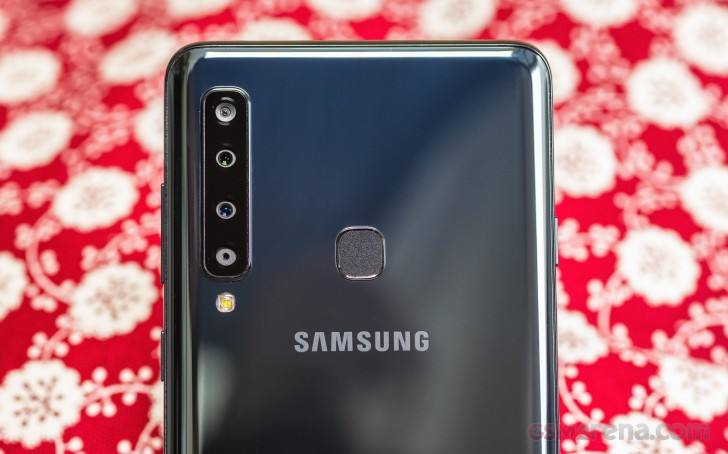 There's a caveat, however. One of these cameras isn't a standalone module that you can take actual pictures with - instead, it's a 'Depth Camera', to be used for 'Live Focus', in Samsung's own terms. Naturally, it begs the question 'why bother' when there are two other cameras to use for that. Marketing sure does benefit from it. Anyway, this depth camera uses a 5MP sensor with an f/2.2 aperture lens - for the sake of thoroughness, not that it really matters.
The other three modules, on the other hand, are self-sufficient and form the trifecta of cameras you want to have on your smartphone. There's the 'primary' one flanked by an ultra-wide angle and a telephoto on each side (in terms of focal length, that is, not an actual arrangement).
The primary cam is the second module from the bottom, right above the depth module. It's got a more-than-necessary 25MP resolution sensor behind a fast f/1.7 lens with a focal length that's reported as 27mm.
Next up is the telephoto camera which uses a 10MP sensor coupled with an f/2.4 lens that delivers the field of view of a 52mm lens in 35mm camera terms, EXIF data says. This is actually the only telephoto camera on a Samsung midranger as of now.
Then there's the ultra-wide module on top - an 8MP sensor behind an f/2.4 aperture lens that delivers a 120-degree field of view. Now, that technically corresponds to a ridiculous 12mm equivalent, but the EXIF data reports 18mm, and in reality we think it's something in between. This one has no autofocus, nor does it absolutely need it at this focal length.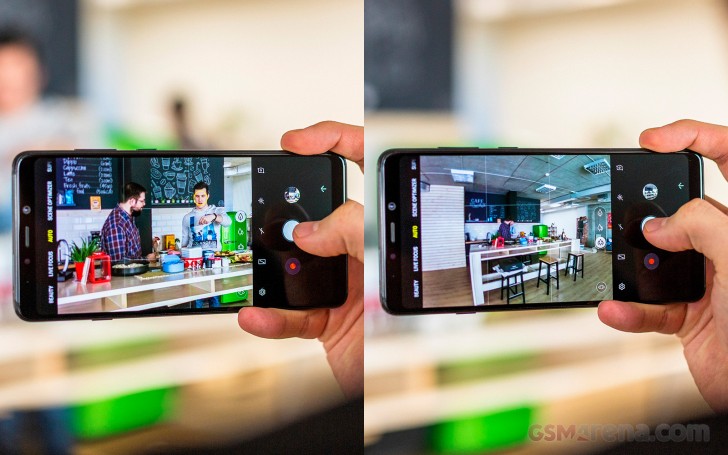 The camera app is very much the same as on any current Samsung, only with more icons in the viewfinder to control which camera is being used. The icon with 3 trees means ultra wide-angle cam, 2 trees denote the regular camera, and 1 tree means the telephoto. It's similar on the A7 (2018) minus the 1-tree-to-telephoto for lack of such a cam.
Pinch to zoom is also available. From ultra wide to regular and vice versa, it's like a toggle - it just switches between the two cameras. Zooming in from regular (1.0x) upwards it goes in 0.1x increments all the way to 10x, with no hard stop at 2.0x where the regular cam makes way for the telephoto. It's tough to hit the 2.0x mark with the pinch gesture and once you go past 2.0x, the only way to go back to the native 2.0x telephoto is by switching to one of the other two cams and then back to the telephoto.
Basic operation is business as usual with side swipes for cycling through modes and an up/down action for toggling between the rear and front cameras. There's an AI-powered Scene optimizer mode that should recognize certain types of scenes and adjust parameters accordingly. We kept it off, as it doesn't make that much of a difference, plus we tend to prefer to add the effects after. The shown modes, as well as their arrangement, can be tweaked in settings.
Live focus mode is present, naturally, with all that many cameras and a dedicated depth sensor. There's also a Pro mode, but there's hardly anything pro about it - you can only choose ISO (in the 100-800 range), exposure compensation (-2/+2EV in 0.1EV steps), and white balance (presets, but no light temperature).
Image quality
Sadly, for all the camera hardware on board, the Galaxy A9 (2018) produces rather disappointing images. One prevalent issue we observed, and it's readily apparent even in the 200-or-so pixel thumbnails, is the strong purple color cast in all outdoor shots, and to an extent in some indoor ones, too, if there's a lot of natural light coming in.
It's the primary camera that suffers from it, just like we encountered while having the A9 (2018) at the office running non-final software some two months ago. The other two cameras aren't immune either, however, which we didn't experience back then.
And while it's persistent, there are rare occasions when a proper white balance will be chosen - you can't count on it one bit. Additionally, you can't alleviate the issue by choosing a manual white balance in the pro mode, as there are only presets (as opposed to a temperature slider) and neither one produced better results in daylight.
Additionally, the detail levels aren't what you'd expect from the 24MP number, there's a ton of noise and an overall softness to the images.
The telephoto camera is generally the one that performs best in terms of not producing purple shots, though we got a fair share of those too. Oddly enough, despite the sensor's 10MP spec, by default, you'd be getting 24MP images from the telephoto cam as well - of course, not actual 24MP worth of detail.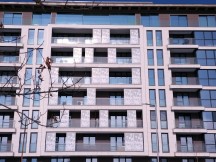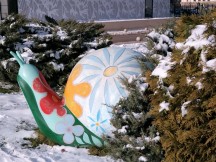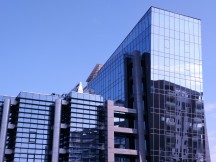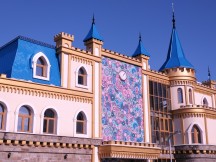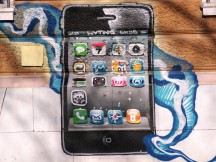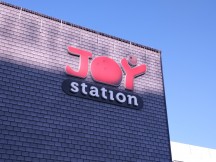 Camera samples, telephoto camera
The ultra-wide camera produces heavily distorted images, which isn't strictly an issue all in itself - you could subjectively like that look. Pixel level quality isn't stellar, but we didn't expect anything else anyway, so we enjoyed it for what it does well - doing exaggerated perspective shots.
Low-light photos from the Galaxy A9 (2018) don't suffer from odd color casts, so you could say they're better in at least one way. If you stick to fit-to-screen magnifications you can appreciate the fact that the phone retains color saturation and it also exposes well, though highlights will get blown. On closer inspection, the level of detail is okay, especially given the unimpressive daylight shots - that's to say the ones taken at night aren't all that worse.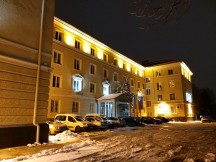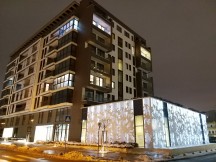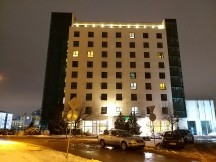 Low-light samples, normal camera
Telephoto shots at night are cropped and upscaled to 24MP images from the regular camera, as many other phones do it, so don't expect to have your mind blown. The ultra-wide photos are predictably not amazing as well.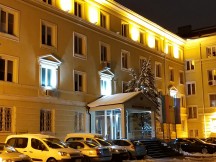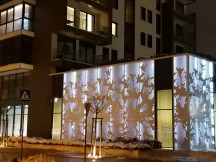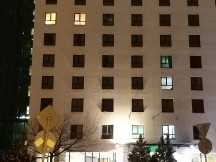 Low-light samples, telephoto camera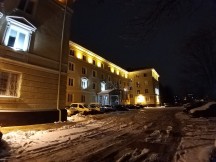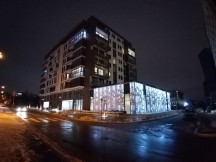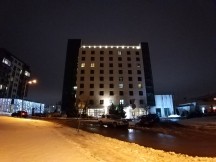 Low-light samples, ultra wide angle camera
The next step is to head over to our Photo compare tool, where you can see how the Samsung Galaxy A9 (2018) stacks up against the competition in rendering our test charts. We picked the OnePlus 6T and the Pocophone F1 to get you started, but you can swap them out for any other two phones.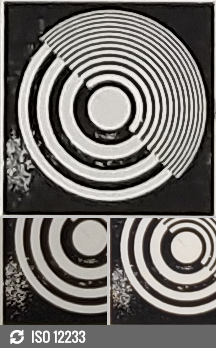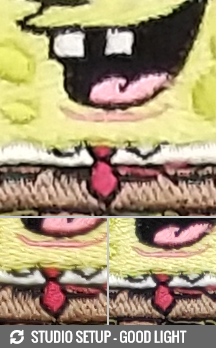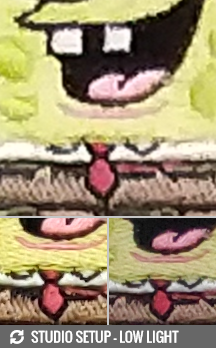 Samsung Galaxy A9 (2018) against the OnePlus 6T and the Pocophone F1 in our Photo compare tool
Portraits
With all the cameras the A9 has dedicated depth sensor included, you'd expect awesome portraits from it. Well, awesome is a stretch, but decent they are. The separation is pretty good, and the algorithm wasn't fooled by our next-to-the-wall test shot - some phones will blur objects that aren't a face, even if they're in the same focal plane.
It's worth noting that the phone uses the regular cam for taking portraits, which carries the usual caveat that you need to be very close to your subject for a headshot-style framing.
Random inanimate objects don't mind, and you can use the live focus mode for isolating those too. The A9 is not markedly different than other phones here and good subject separation is dependent on a number of variables, so take many shots and hopefully one will look right.
Selfies
The Galaxy A9 (2018) comes with the same selfie camera like the A7 and a bunch of other recent Samsungs. As we observed on that previous Galaxy, you need to be careful how far away you're holding the phone if you want optimum sharpness - the plane of focus is closer than a full arm's length.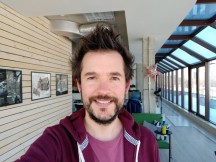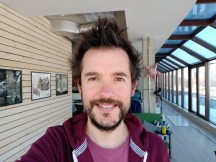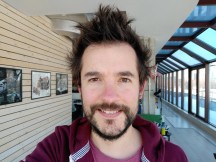 Selfie samples: Exploring different distances
If you get the distance right, and if there's plenty of light and if the scene isn't too contrasty for the HDR processing to kick in, you can get some very detailed shots. Colors are spot on too. If Auto HDR does engage, you'd lose some level of sharpness, but let's be honest - you don't really need all 24MP in your selfies.
Portrait mode is available on the selfie camera as well, with just the one camera. The portraits are softer than regular selfies, with some skin retouching applied even though we turned off everything we could turn off, but if you don't pixel peep (which you shouldn't anyway), the results are good enough.
Video recording
The Galaxy A9 (2018) records video up to 2160p resolution. Naturally, there's no 2160p/60fps mode, but there's also no 1080p/60fps either, just 30fps. Videos can be captured with any of the three cameras, though the ultra-wide is capped at 1080p.
The bit rate for 4K footage is around 47Mbps, while 1080p videos get about 17Mbps. Audio is recorded in stereo at 256kbps.
4K videos from the main cam have about average detail - nothing spectacular. 1080p is okay in these terms too, and there's not much noise to speak of in either resolution. Sadly, the purple tint is here in videos as well.
Zoomed in footage is pretty good when it comes to sharpness and detail, though it's still purple. The telephoto camera also had some issues with focusing and we observed a bit more hunting than ideal.
The footage from the ultra wide-camera doesn't have award-winning detail, but it's decent as ultra wide videos go.
Stabilization is only available in 1080p recording, and not in 2160p, which makes capturing 4K videos while walking a bad idea. 1080p stabilization isn't flawless either, with more than the usual amount of shake remaining in the footage.
We've also shot our test charts with the Samsung Galaxy A9 (2018) and below you can find quick shortcuts to a comparison with the OnePlus 6T and the Pocophone F1. You can obviously pick others from the drop down menus once you're there.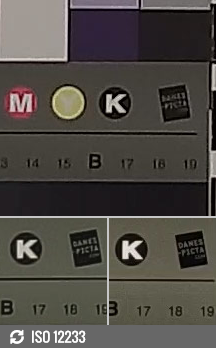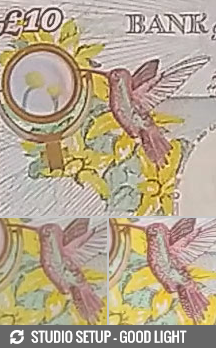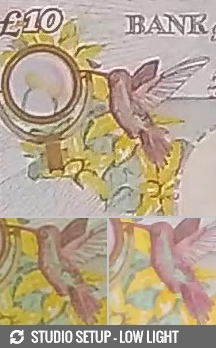 Samsung Galaxy A9 (2018) against the OnePlus 6T and the Pocophone F1 in our Video compare tool
Anonymous
28 Dec 2022
KkL
no
Anonymous
12 Oct 2022
PG9
is samsung a9 5g compatable
good day, my for this is finishing so fast i dont know what is the problem. can you assist me on that please thanks