Samsung Galaxy M30s review
GSMArena team, 25 Dec 2019.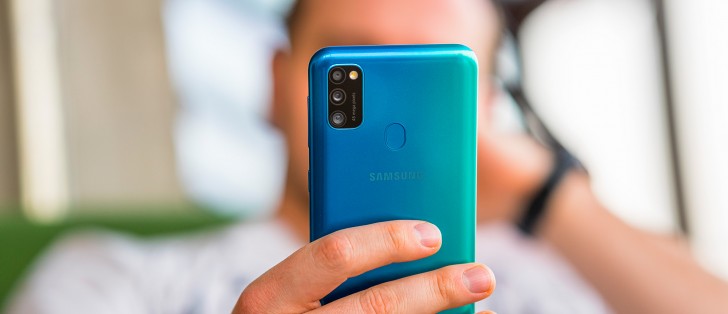 When it comes to look and feel, the M30 and the M30s are pretty similar. Given the price of the device, you can't expect premium materials to make it to the final cut nor can you expect a flawless design. Still, there are a couple of options out there built with glass, such as the Redmi Note 8 Pro.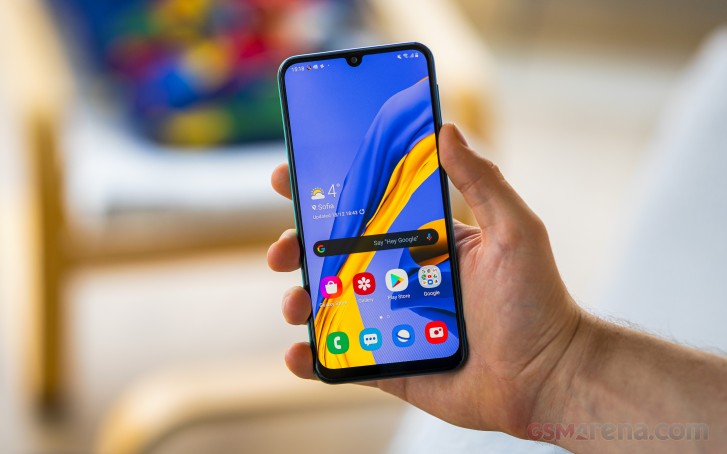 Nonetheless, Samsung has made an effort to design the phone to stand out. And we are talking about the paint job. The fresh gradient that we received is called Sapphire Blue and has that summer vibe to it. It's pretty nice but fingerprints and smudges are fairly visible. Only at a certain angle, though, it's nothing you can't wipe off with your sleeve. The white model is supposedly better at hiding these smudges.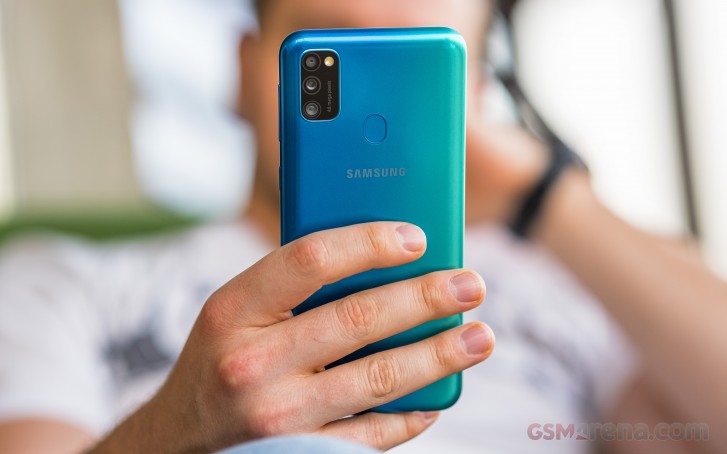 The back has gone through some small changes that are more than welcome. With the previous model, we had an issue with the fingerprint reader being a tad higher than it should be so users with average or smaller hands could have problem reaching it. The M30s fixes that with slightly lower fingerprint scanner placement. Also, the camera module is a bigger glass piece housing the flash as well. Maybe it's unnecessarily big as it holds the same amount of cameras as the old version but the good news is that it doesn't protrude and lies almost flush with the back panel.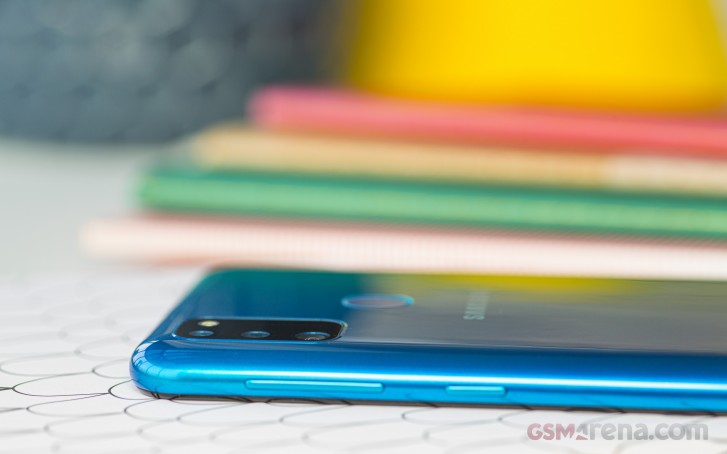 On the front, there are no visible changes - the panel is the same, bezels are okay, the chin is a tad thick and the notch is pretty small and unobtrusive. No complaints here.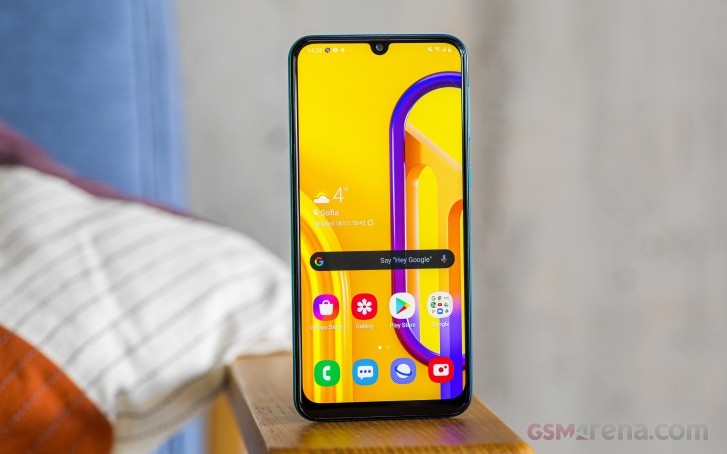 In terms of size and weight, the newer model is understandably heftier - 188g vs 174g and the M30s is also 0.4 mm thicker. Then again, it does offer a substantial increase in battery capacity (1000 mAh more) compared to its predecessor so in relation to that the increase in weight and thickness is negligible.
The edges around the handset are round and since the back is made of a whole plastic piece, there are no gaps or protrusions and feels nice in the hand. The round edges and corners help with the grip and the plastic itself is somewhat grippier than the usual glass sandwich designs nowadays. Another advantage of the plastic build is the rigidity of the material - it won't break when dropped but it would probably get scratched.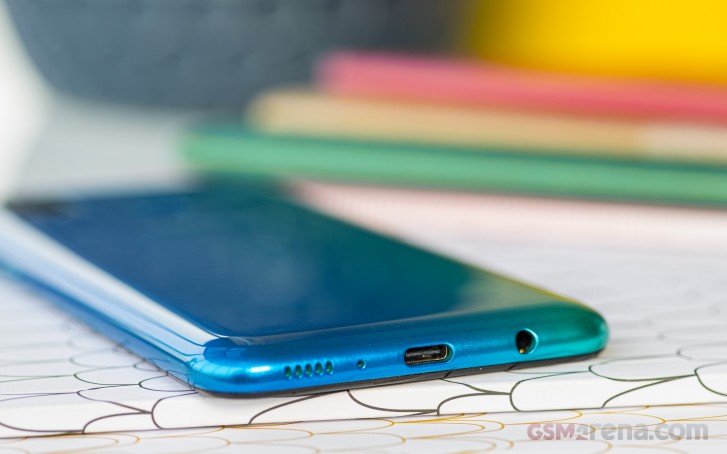 And as for connectivity, the SIM card slot is located on the left side while the bottom houses the USB-C connector and the 3.5mm audio jack. The right side is reserved for the volume rocker and the power button while the loudspeaker grille is right next to the connector.
Hi i have a dought what it's mean samsung galaxy M30s-m307 is there any specific reason behind?? Can u guide me. Thanks in advance