Mi Note 10 vs. Galaxy Note10+: Do you really need 108MP in a phone?
GSMArena team, 03 Jan 2020.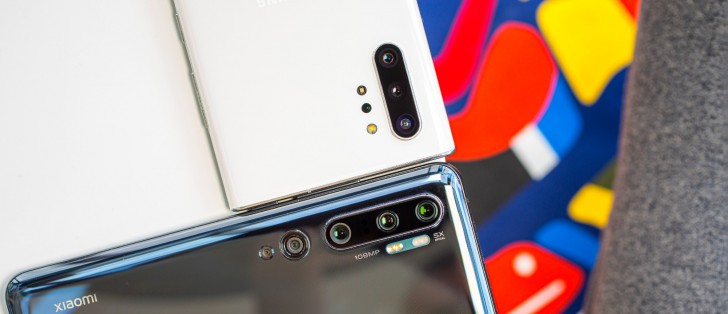 Camera hardware overview
The Xiaomi Mi Note 10 is the first phone to come out with a 108MP primary camera. The sensor is an extension of a lineup that consists of a widely used 48MP model, a 64MP unit that's getting increasingly more popular, and a 32MP model primarily for front-facing camera applications.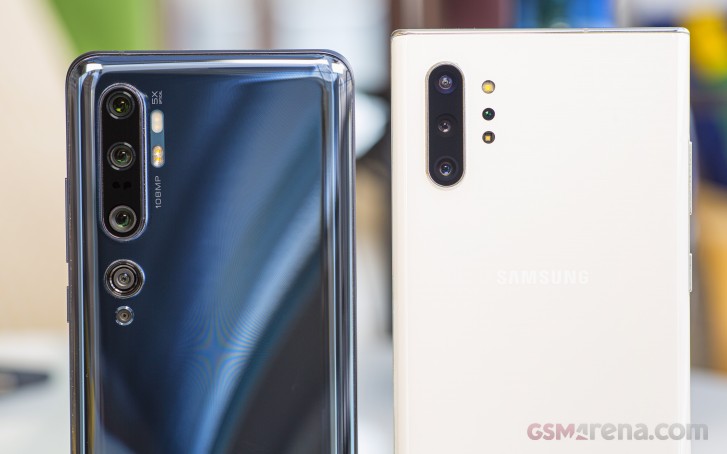 All of these imagers are essentially differently sized takes on the same concept - they use a Quad Bayer filter array (as opposed to the regular Bayer filter). The semantics of why it's 'Quad' are a bit murky, but the essence is that it groups four neighboring pixels together under the same Red, Green or Blue color filter, so all four of them capture the same primary color, albeit at different exposures. That way, a 48MP Quad Bayer sensor, for example, ends up with a 12MP resulting image, but with better dynamic range and noise characteristics, and perhaps a little extra per-pixel detail, when compared with a conventional 12MP sensor.
Applying the same principle to the 108MP sensor in our Mi Note 10, we get 27MP images in the default mode.
A couple of hardware specifics of the two cameras are consequential to the images we're getting out of these two. First up, the Mi Note 10's main camera sensor is properly large - at 1/1.33" it's the biggest sensor in a phone camera in modern times. Couple that with a bright f/1.7 aperture lens and you're looking at the thinnest depth of field on a phone, which can mean nicely blurred out of focus backgrounds when you're shooting portraits but also loss of sharpness in areas of scenes that have a varying depth. It's particularly apparent with nearby subjects where the depth of field gets even shallower.
Meanwhile, the Galaxy Note10+ employs a dual aperture mechanism on its main camera, and is thus able to stop down to f/2.4 in good light, getting you some extra sharpness and more depth of field, but can open up to f/1.5 to gather more light when the scene calls for it. Even so, this being a smaller sensor, it can't quite match the Xiaomi's light gathering capability. Technically the Mi should have an edge over the Galaxy on grounds of sensor size and optics rather than mere resolution. We'll get to that in a bit.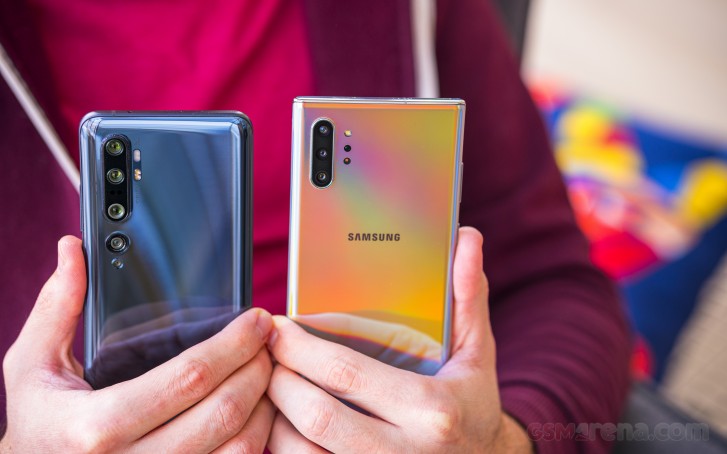 Of course, these two Note 10s have more cameras. In fact, the Mi Note 10 in particular has more actual functional modules on its back than any other phone right now - an ultra wide angle one, two telephotos, and a dedicated close-up shooter join the 108-27MP primary cam. The Galaxy Note10+ is a lot more modest in camera count, with just one tele (and at 2x zoom not very tele either) and an ultra wide on top of the main 12MP unit.
We'll be focusing on the main cameras this time, as we'd like to establish just how big the benefits of the higher resolution and larger sensor are. We'll leave the discussions on longer reach and autofocusing ultra wides for a different time.
Actually we need 8k but 50mp is enough for that
Anonymous
22 Mar 2022
fD9
dslr cameras are not phones m8
Anonymous
06 Apr 2021
qnW
Samsung costs 4x not 4x better. For price of samsung xan buy good DLSR