Samsung Galaxy Note 10.1 2014 review: Flying first class
Flying first class
GSMArena team, 23 October 2013.
8MP camera does an excellent job
An 8 megapixel main camera and a 2 megapixel front-facing camera (with 1080p videos each) is what you get with the Samsung Galaxy Note 10.1 2014 Edition. You'll be looking awkwardly taking photos or videos with a 10" slate, but if you want to use them for more than video-chats, you have the option.
The user interface is based on the Galaxy Camera interface. A single viewfinder handles both still and video capture, so you don't have to switch modes. However, this is certainly not the most convenient solution as, if you're shooting full resolution 8MP photos, you'll have to frame your videos using a 4:3 viewfinder.
The majority of the settings is located in the top left corner. Still, there a number of interesting options here like the setting for the volume rocker to act as a still shutter key, a video shutter key or a zoom lever. The HDR mode (Rich Tone) can be set to save a normal and an HDR photo or just the HDR one. Another interesting option is contextual file names - the Galaxy Note 1.1 is capable of naming photos with your location (the location needs to be turned on for this to work).
Anyway, the cooler settings are found in two places. The first is the Mode button under the shutter keys. It brings up a carousel with different shooting modes, each mode comes with a descriptive image and text. When you get familiar with those modes, you can switch to the grid, which drops he text but is faster.
The other one is the arrow at the bottom of the screen, which brings up a row of color effects. Each effect gets a live preview, so you can see what the particular scene will look like with it. There's a download button so you can grab more effects.
Some of the shooting modes we've seen on previous Samsung phones like Best Photo and Best Face, which snap multiple photos and let you pick the best one (in the case of Best Face, you can tweak each face in the photo individually). Beauty Shot does some automatic beauty touch up.
Drama mode takes a moving object and clones it several times. Note that the resolution for this mode drops to 1080p. Another way to capture moving objects is Cine Photo, which creates cinemagrams. The result is an animated GIF file.
Sound & shot captures a photo and records ambient sound. It sounds pretty cool - for example, you can hear the sea gulls in a beach photo or the roaring of car engines if you're at a race - but we had problems sharing the shot. All the Galaxy Note 10.1 would send is the still image, a JPEG, and the sound remains on the phone. Shame that Samsung didn't use the standard Audio note feature of JPEG photos for this one.
One important shooting mode that's not found in the carousel is double shot. It snaps a photo with both the front and the back cameras, so the person holding the phone can be in the shot too.
The photos shot with the Samsung Galaxy Note 10.1 2014 are excellent, a lot better than you'd expected from a tablet. The noise levels are low and there's plenty of detail, while the white balance. Colors are generally nice, too, although the green channel is boosted a bit too much.








Samsung Galaxy Note 10.1 2014 Edition camera samples
The Galaxy Note 10.1 also features HDR mode, which does an excellent job of adding more detail in the highlights without going too far with the effect and producing unrealistic shots.



Samsung Galaxy Note 10.1 2014 Edition HDR test
The Samsung Galaxy Note 10.1 2014, just like the Galaxy Note 3, is capable of shooting 360-degree 60MP panorama shots with excellent detail and very few stitching artifacts.
Photo quality comparison
The Galaxy Note 10.1 2014 enters our photo comparison tool to clash with other 8MP top-notch snappers. Its performance is pretty much on par with most of the 8MP flagships out there.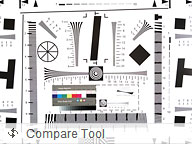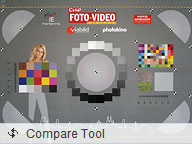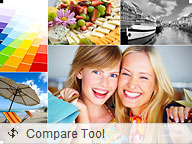 Samsung Galaxy Note 10.1 2014 in our Photo Compare Tool
1080p videos are pretty cool
Samsung Galaxy Note 10.1 2014 Edition is capable of capturing 1080p videos. The Wi-Fi-only and 3G flavors record the 1080p videos at 30fps, while the LTE model is capable of 60fps video recording in addition to the standard 30fps video capturing.
The Samsung Galaxy Note 10.1 2014 stores videos in MP4 files with 17Mbps bitrate on average. Stereo audio is recorded at 128Kbps bitrate and 48kHz sampling rate.
The video camera doesn't have many fancy shooting modes like the still camera, but dual shot is available and you can do time lapse videos. The time lapse videos can speed things up to 8x, with resolution and frame rate remaining at 1080p @ 30fps (time lapse actually requires less processing power than regular video capture).
Touch focus is available before and during video recording and you can switch back to continuous autofocus if you prefer. You can capture 6MP (16:9) photos during recording as well, their image quality seems quite decent too.
Videos captured with the Samsung Galaxy Note 10.1 2014 Edition have a good amount of resolved detail, steady frame rate and little noise. Colors and white balance are similar to those in still images. The continuous autofocus triggers a bit too often, though.
Here goes a 1080p video sample from the slate that we uploaded to YouTube.
You can also check out the untouched 1080p@30fps sample that we captured with the Galaxy Note 10.1.
Video quality comparison
Samsung Galaxy Note 10.1 2014 Edition enters our video compare tool as well.
udochukwu
28 Oct 2021
Nue
Bought it (LTE version) back then in 2014. Still usable in it's 7th year. Can still handle my Real Racing 3 game like a champ. Still gives me a full day of normal usage (phone calls & web browsing) from it's battery. Have fallen almost ...
Will it support 4G pls comment below
Anonymous
22 Jan 2021
fC8
I have a note 3 bought in 2014 but used less than a dozen times. Does the jelly bean OS support OTT applications and streaming?