Samsung Galaxy S10 5G has the best camera yet according to DxOMark
Peter, 16 April 2019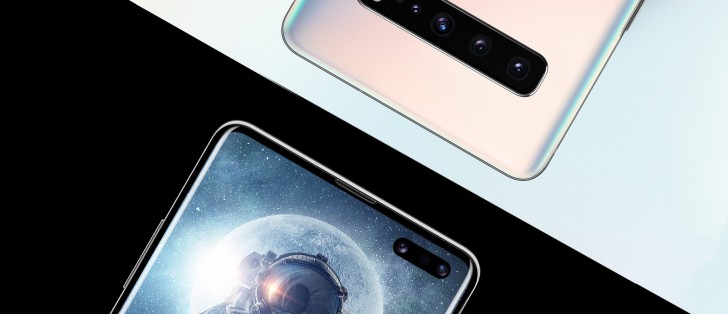 The Samsung Galaxy S10 5G is the new camera king in the DxOMark charts – the rear camera posted a combined score of 112 (matching the Huawei P30 Pro) and the selfie camera got 97 (compared to 89 for the Huawei). Also, the rear camera holds the high score for video recording ever.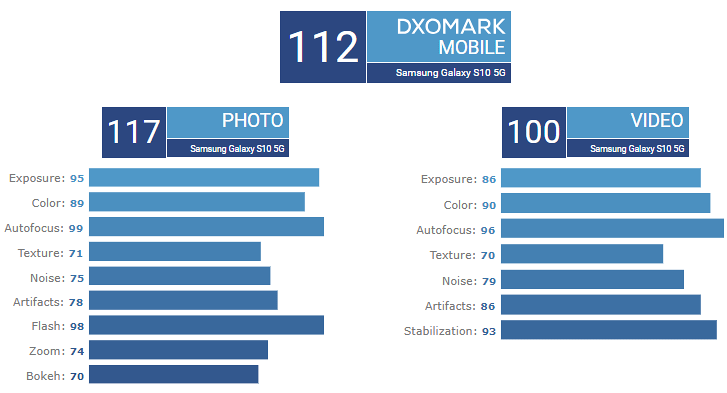 Interestingly, the 5G model topped the 109 rear camera score that the Galaxy S10+ received, even though it's mostly the same hardware. The ToF sensor – the only addition to the rear camera compared to the S10+ – helps render bokeh in videos and delivers better subject separation in regular shots, but the scores differ elsewhere too, but that is not part of the scoring process. The higher score is just due to software tweaks from Samsung.
Looking at the score breakdown, the 5G model got higher marks for zoom, bokeh and flash. The combined score also received a boost from better video recording, an increase attributed to better texture and color reproduction, among other improvements.
As for bokeh in photos, Samsung started using data from the telephoto camera instead of the ultra-wide camera, which reduced distortion. The ToF sensor is not used for rendering bokeh in photos.
With a score of 97 the selfie camera claimed the top spot in the chart (for comparison, the S10+ got 96). Once again, results are broadly similar, but tweaks have improved the image quality (especially in video).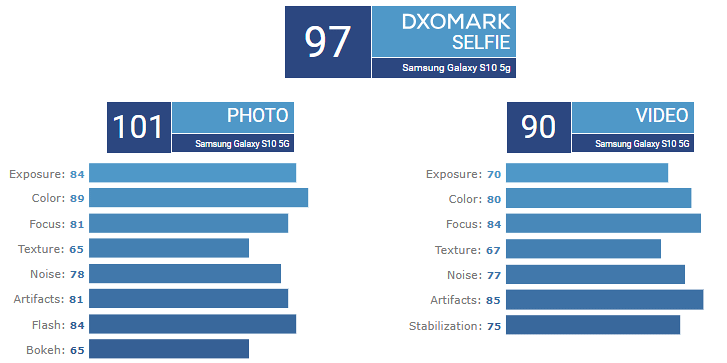 The Galaxy S10 5G has two ToF modules – one on the front and one on the back – compared to none on the Galaxy S10+. It does lose the second selfie camera, though that doesn't seem to have hurt its score much.
You can read the rear camera review and selfie camera review for more details.
Related
the hell how dumb can you be, but then again, (my name)
So they paid DxOmark the most, right?
Sorry I replied to a wrong person, I was talking to somebody else who was pointing out how Mi 9 can record better video than S10 5G.
Popular articles
Popular devices
Electric Vehicles