Samsung Galaxy S20+ long-term review
GSMArena Team, 07 January 2021.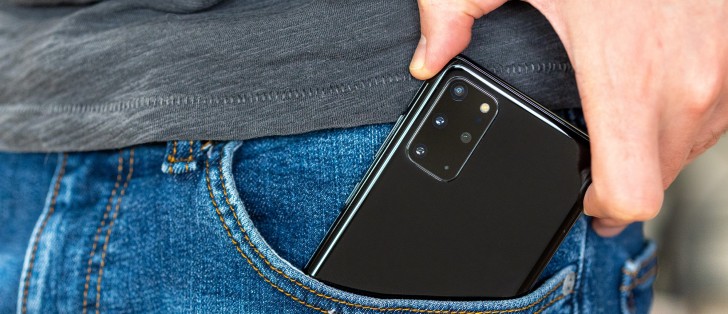 Design and handling
The S20+ is the Galaxy you get if you don't care for the Ultra's all-out camera system or find that one too big and/or expensive, and you dismiss the S20 proper because of its fairly small size for the standards of the day. In a way, it's what's we call 'the middle option' here, a term not entirely without an inherently negative connotation.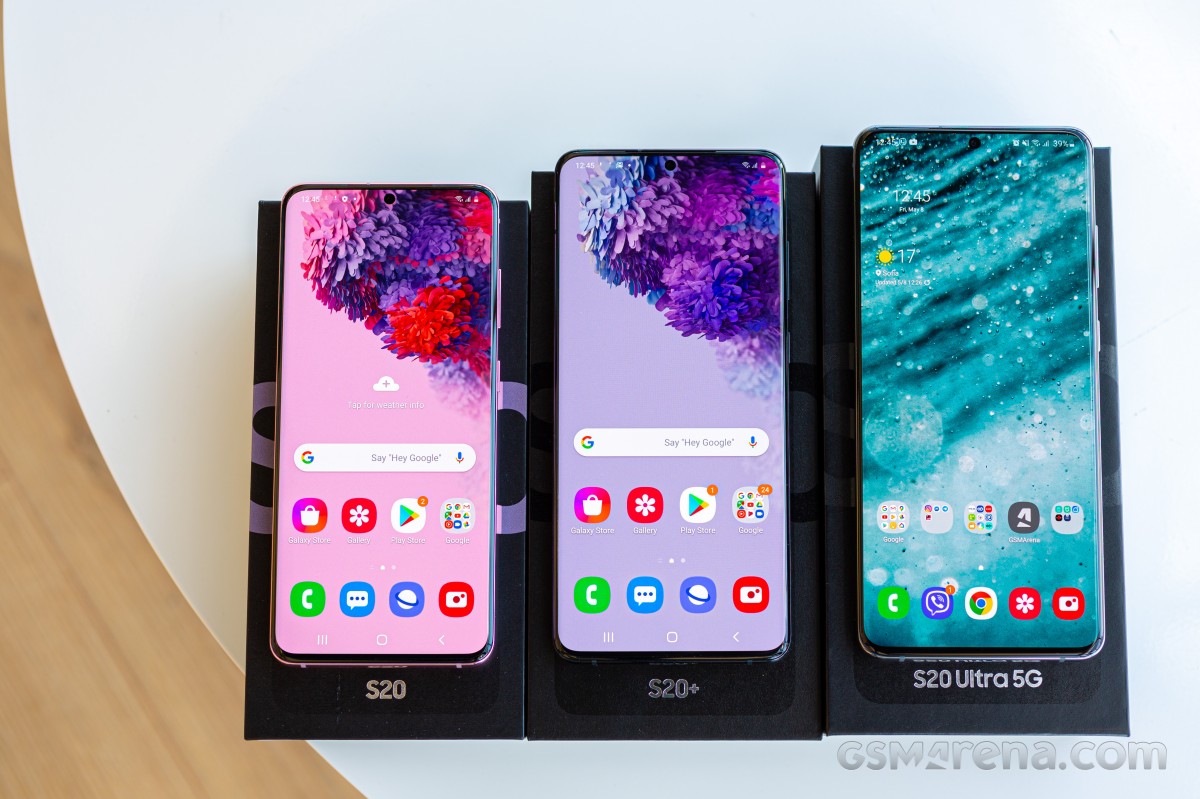 But the Galaxy S20+ doesn't really deserve that. If it weren't for the Ultra's existence, the Plus would have been the true flagship, and everyone would have been okay with that. It's certainly built like one, and it's a tightly put together handset made of premium materials - or what's come to be accepted as the default for a high-end phone mix of aluminum and glass.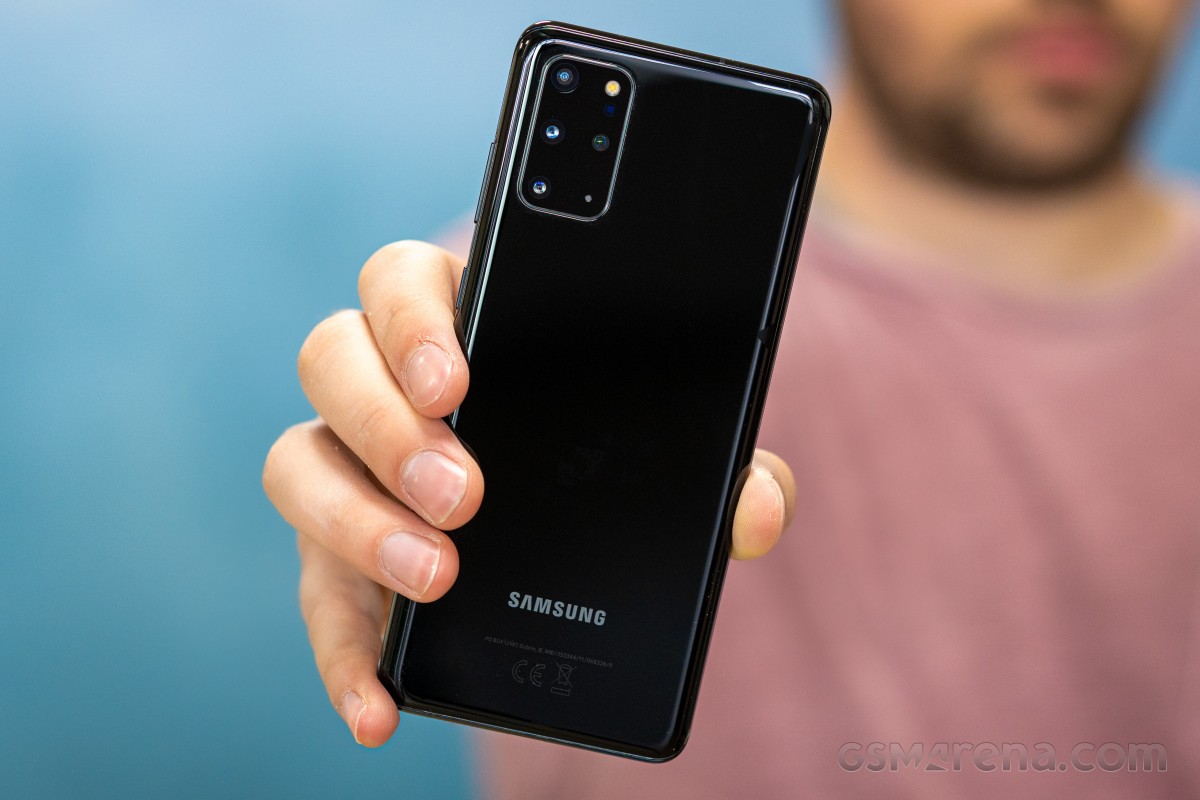 There are, however, some cons that go with those. For example, the glossy back has been constantly covered in smudges, and no amount of wiping them off has actually made a meaningful difference. Whether it's an inadequate oleophobic coating, or a counterintuitive side effect of the constant washing of hands (thanks, 2020), the Galaxy S20+ has never really been clean, neither front nor back.
This issue is made all the more visible on our Cosmic Black review unit, we think. The otherwise properly drab Cosmic Grey Ultra we've had around picks up prints just as readily but doesn't seem to display them quite as prominently. We'd really pick any color other than black, and the lighter Cloud Blue and Cloud White should be less CSI-friendly.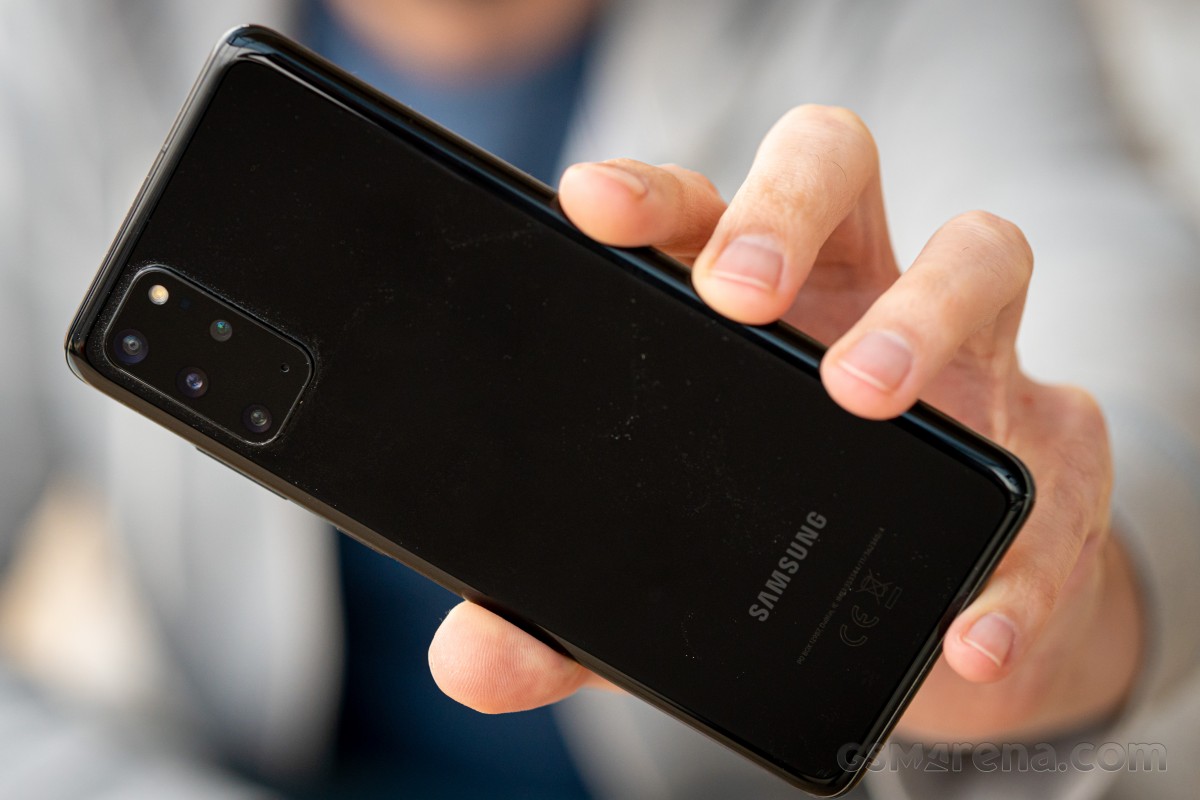 Speaking of, that's another 'issue' this reviewer's had with the S20+, and it's in no small part due to the color - it's... unrecognizable. It's a Samsung alright that much is clear. But with the generic color and the universally applied design language across the lineup, the S20+ has lost any hopes of projecting a flagship presence to a casual observer.
We wouldn't so far as call it a problem, but a high-end phone is often also a status symbol, and this Galaxy has failed at that part of its job description. A fancier color scheme would help some, but an A51 would still look about the same from afar. Conversely, if you're into a more incognito premium smartphone vibe - the S20+ will deliver.
A positive spin on the black color scheme is that it makes the camera island invisible. Since that's always black regardless of the colorway the phone comes in, if you get the S20+ in any other color, the camera assembly will stand out instead of disappearing.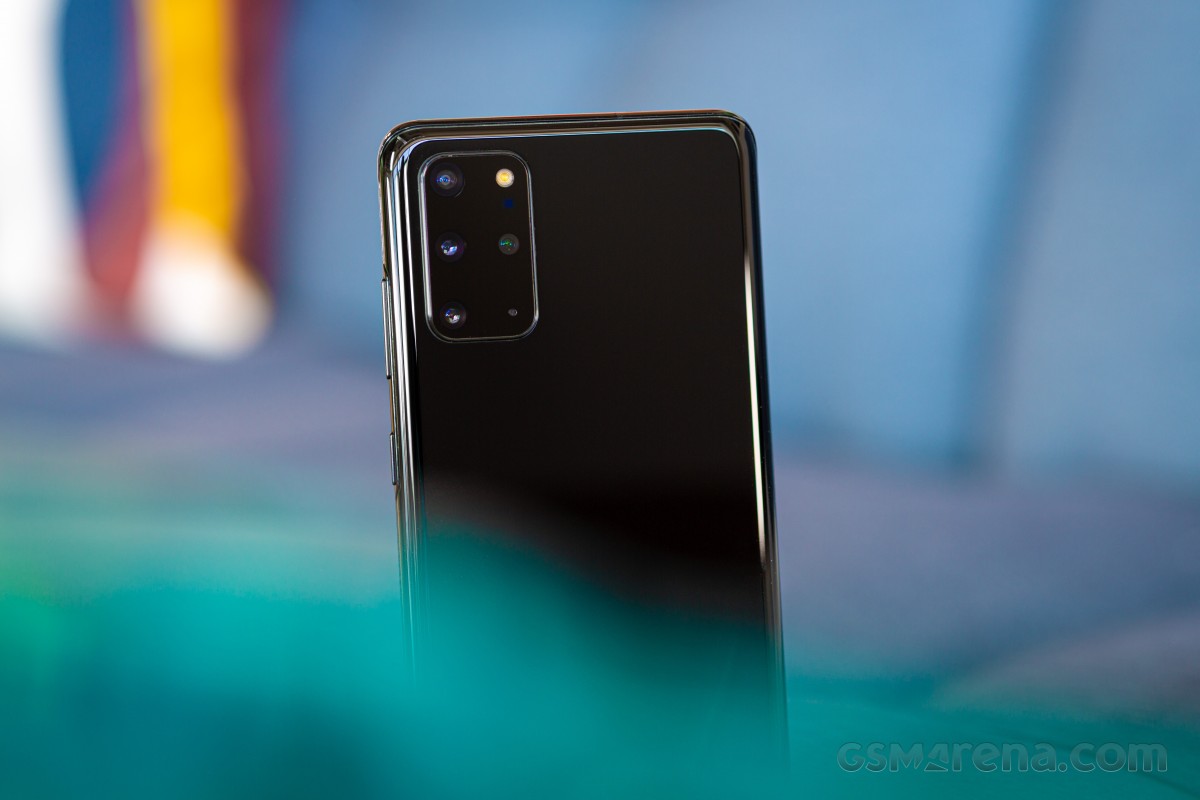 Circling back to the materials and fit, one thing becomes annoying over time. At the corners, where the aluminum frame meets the glass panels, you get this scratchy feeling when you run your fingertips across. It's one of those things that we notice at review time and dismiss with little more than a passing comment, but if you feel it once a day in general use for months on end, it bugs you. Well, at least it bugs this one guy here. It's not hurting you or leaving scars or anything. It's just not befitting the phone's premium aspirations.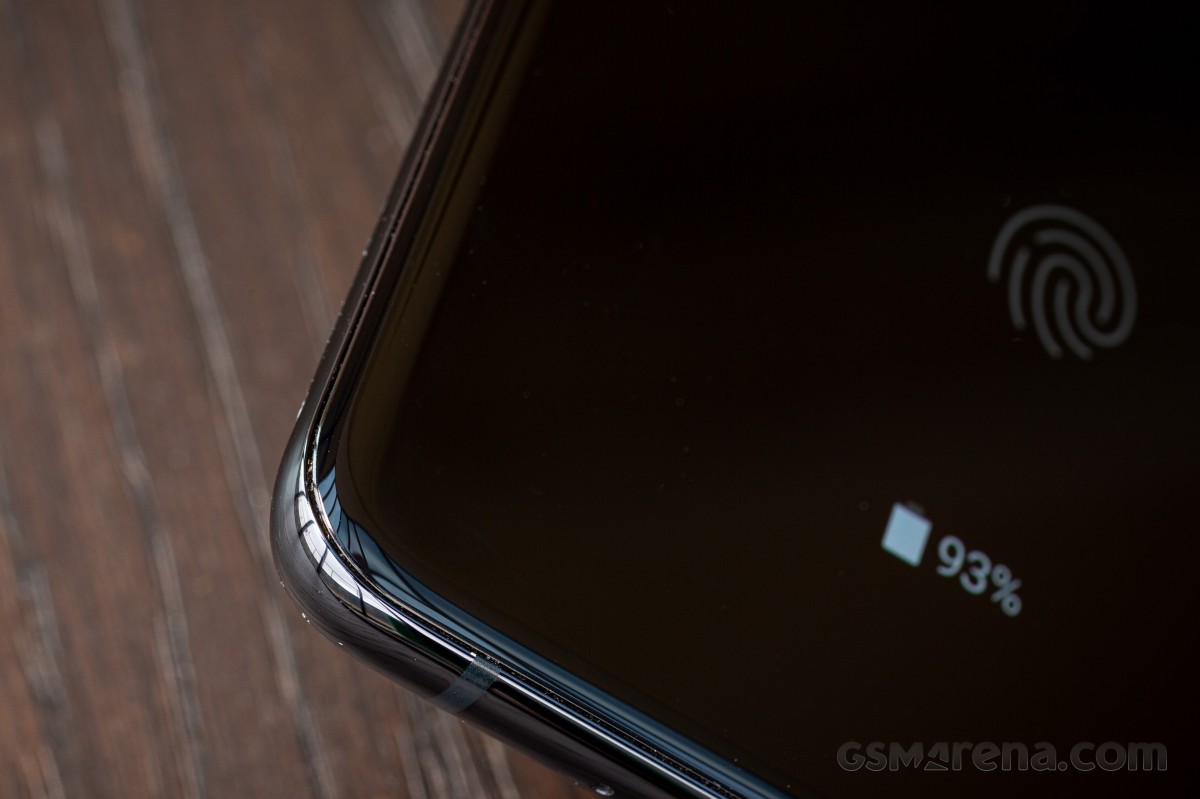 On a positive note, the S20+ appears to have handled 6 months of caseless use just fine. Minor dings can be spotted along the frame here or there - the phone may or may not have sustained a couple of drops, to which the otherwise fairly careful reviewer wouldn't admit, if confronted. A scratch in a corner on the back was very likely a result of the initial review process (carried out by the same reviewer, whaddayaknow). And that's about it, not bad.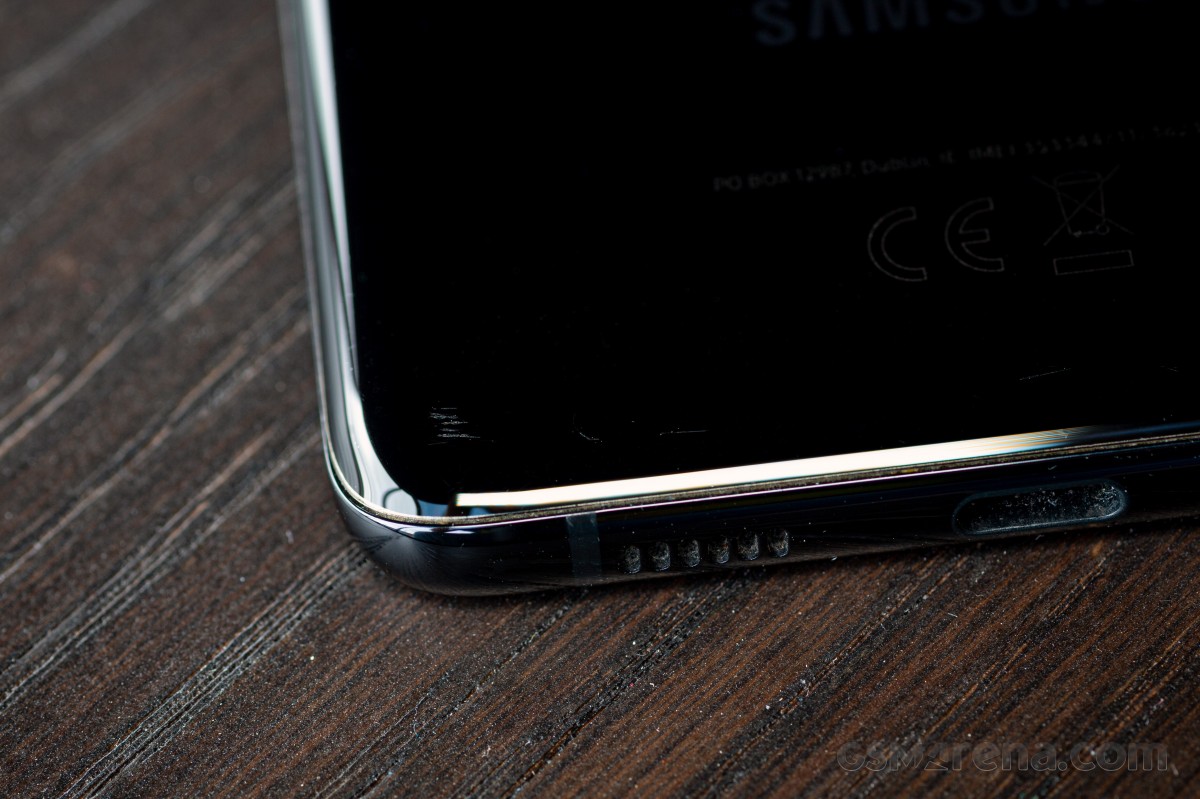 This caseless use leads us to another point we'd like to make - the Galaxy S20+ is very nicely thin. At under 8mm around the waistline and with its rounded sides on the back, it feels really compact indeed and will almost disappear in a pocket. Since compactness was important when picking a daily driver, using the S20+ naked was the preferred option. Having said that, a Samsung silicone case was used on a number of occasions, just in case, and even with that on, the phone maintained very reasonable dimensions.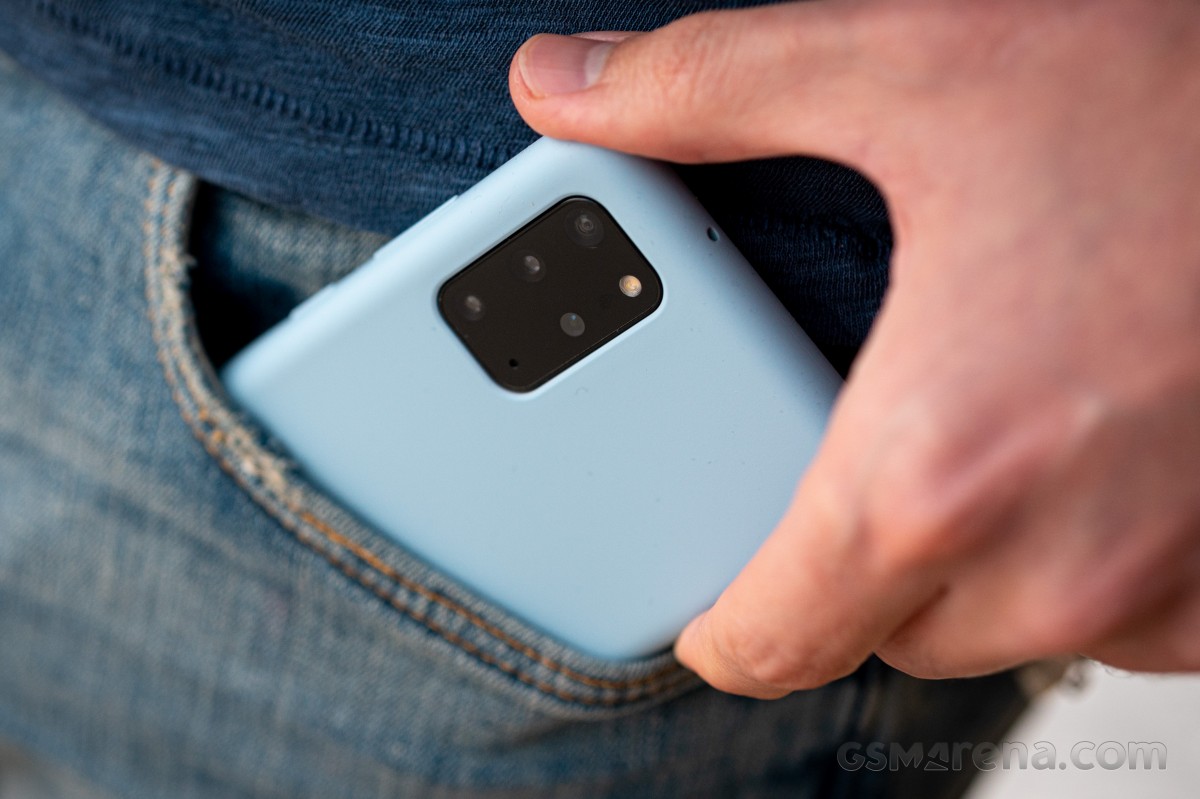 We've said very little of the front of the Galaxy S20+ so far. It has long been a point of contention whether Samsung's displays should be curved, just how much, what good is it and how it impairs handling. The curve-hating camp has been most vocal, saying that the sloping edges result in unintended touch input while also making the phone difficult to hold in the first place.
Once the novelty of the curved screen mostly wore off, Samsung started reducing the curves, and on the S20s there barely are any. For what it's worth, this reviewer here has had little to no issues with it, but that's been his experience with past Samsung models too. Perhaps he's holding them wrong in just the right ways.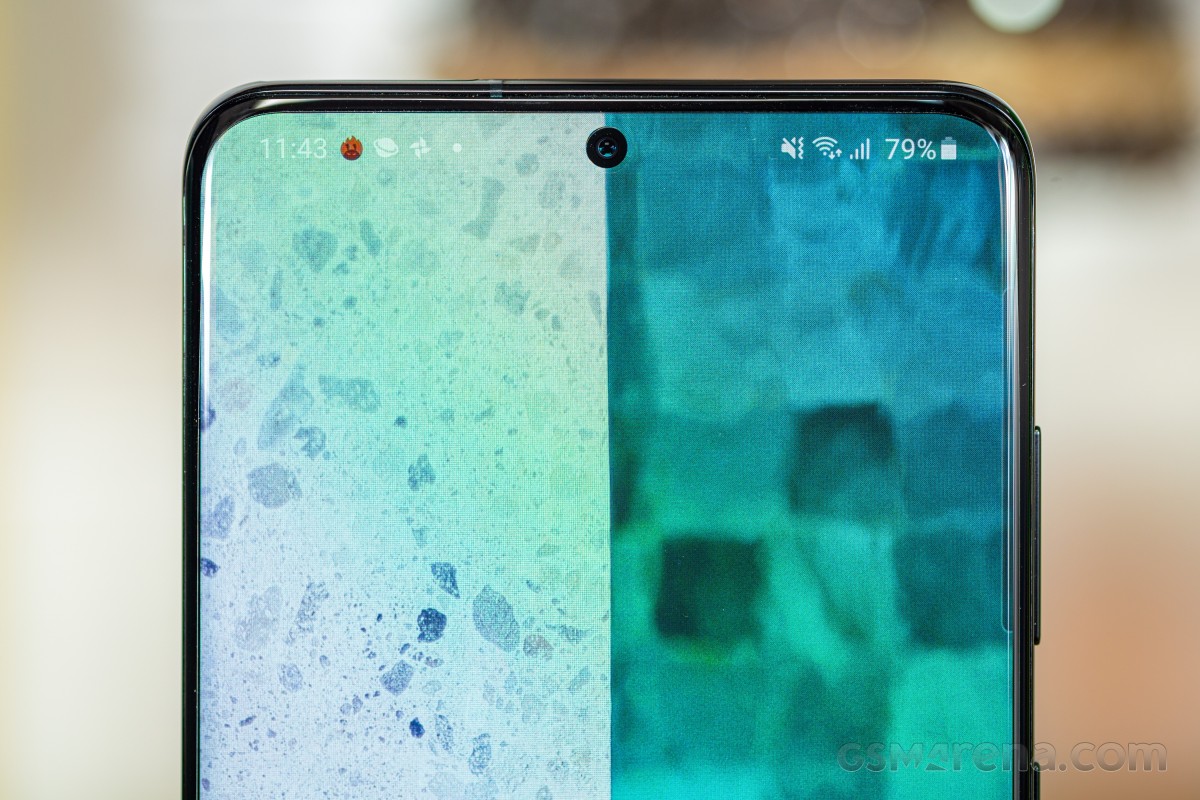 So yes, curved display (if only slightly so), minimal bezels all around, and the tiniest of punch-holes for the selfie camera - the Galaxy S20+ has all the markings of a flagship on its display side. You need to light it up to tell, however, and that leaves only one side to advertise its stature and only some of the time.
Face down on a table - it could be any other Samsung. That's getting fixed this year with what are going to be instantly recognizable S21s.
A great smartphone
21 Feb 2023
7AU
I have been buying Galaxy phones ever since the Galaxy S3. I have owned the S3, the S4, the S5 the S6 the s8 and the S9 plus. Other then my Samsung Galaxy S20 Plus 512GB. I own the Galaxy Note 10 plus 512GB, and the Galaxy S20 Ultra 512GB. Now a day...
Why my airtel sim is not getting 5g activated, is S20 not compitable to 5G
That is samsung way of making phone obsolete... Don't update the phone