Samsung Galaxy S21 5G review
GSMArena Team, 21 January 2021.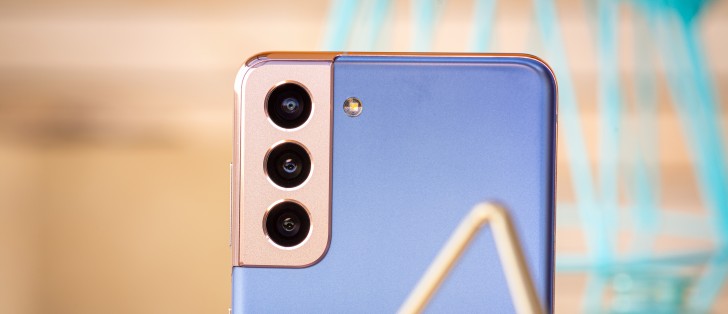 Last year's triple camera setup
The Galaxy S21 comes with a virtually identical camera setup to last year's S20. That is, going by the numbers in the spec sheets - we can't be sure if Samsung hasn't used a new sensor here or there or tweaked a lens element ever so slightly.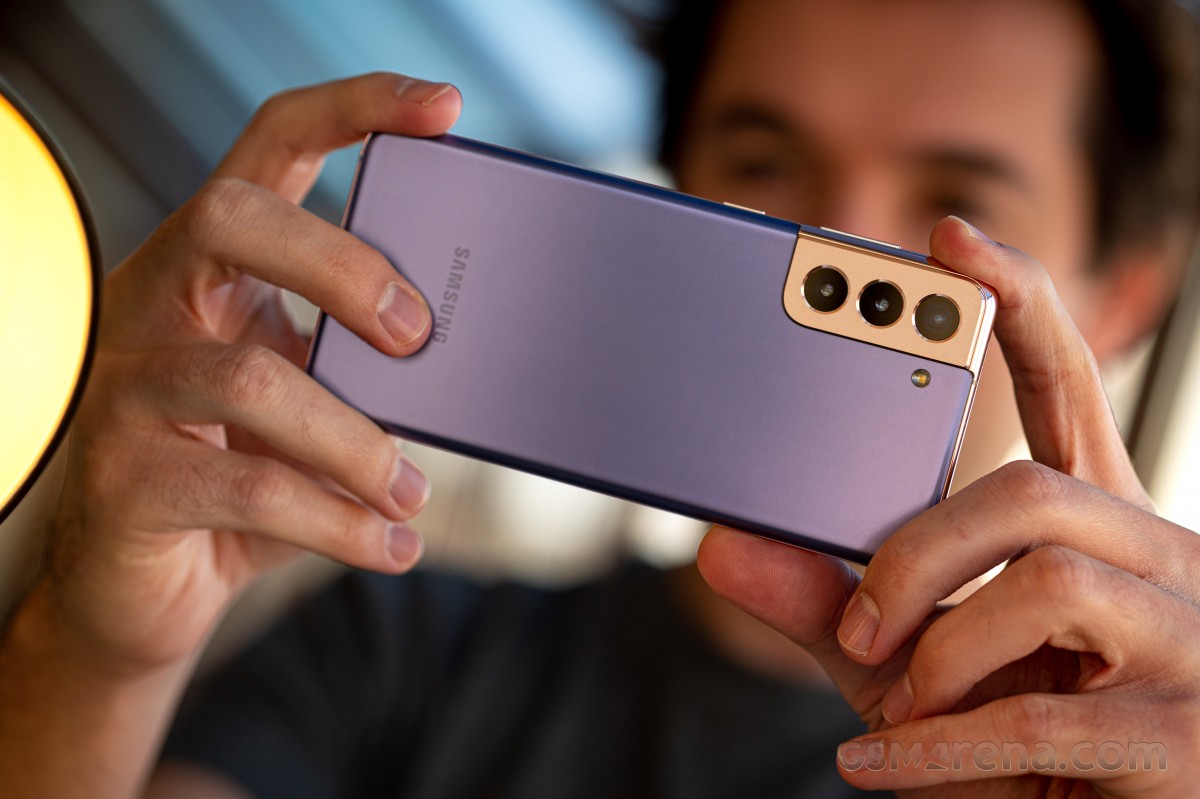 The primary camera uses a 1/1.76" sensor with 1.8µm individual pixels, 12 million of them. In front of it is a 26mm equivalent focal length lens with an f/1.8 aperture, which features optical image stabilization.
The ultra-wide camera remains fixed focus - only the S21 Ultra gets an autofocusing ultra-wide among all Galaxies. The lens has a field of view of 120 degrees and an f/2.2 aperture, while the size of the 12MP sensor is 1/2.55", with 1.4µm pixels.
Branded as telephoto, the third camera has an ever so slightly longer lens than the main module - around 29mm equivalent. However, thanks to its 64MP sensor, it's used for hybrid zoom action with 'lossless' results up to the default 3x magnification level. This one, too, has a stabilized lens, its aperture listed at f/2.0.
The selfie camera has been carried over, too. It relies on a 10MP 1/3.24" sensor with 1.22µm pixels coupled to an autofocusing lens with a 26mm equivalent focal length and f/2.2 aperture.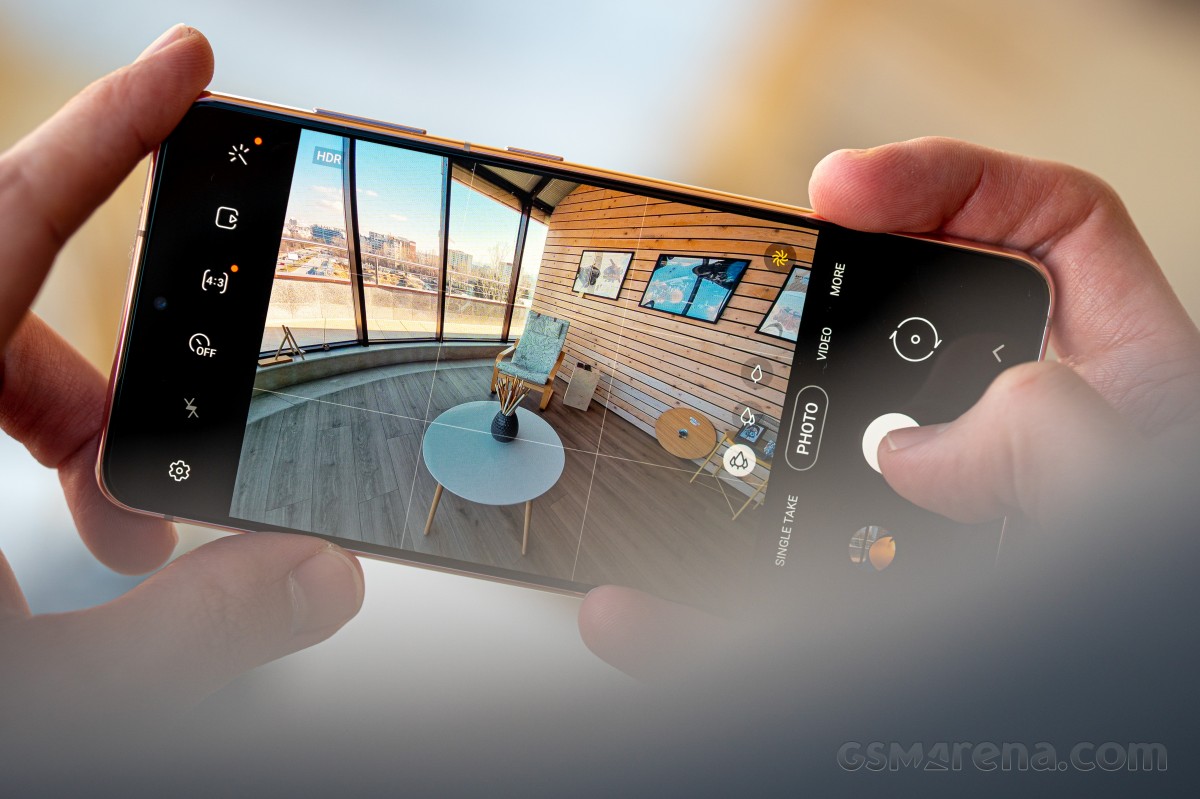 Continuously evolving, Samsung's camera app has a few new tweaks and additions this year. A cosmetic change is the renaming of Live Focus mode to Portrait mode - about time, we'd say. Single take mode, meanwhile, not only allows you to select the duration of capture but also pick the types of shots you want it to take.
Moving on, Pro mode can now be used on the ultra-wide camera as well, not just the main one. The telephoto is still off-limits to Pros.
Those will probably enjoy Director's view for the video. The S21's viewfinder can show you live images from all four cameras at once, so you can pick and switch which one to use for recording. The selfie camera can either be displayed as picture-in-picture, or it can share the screen in a 50/50 split with the rear cameras, and you can also turn it off altogether. Director's view recording is limited to 1080p at 30fps, and only one of the video streams is actually recorded - not all at the same time.
Another video-related development is the relocation of the resolution selector from the menu right into the viewfinder - this one we really appreciate.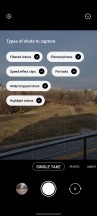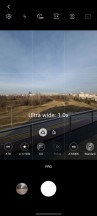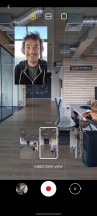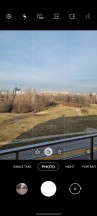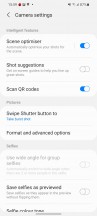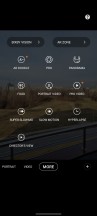 Single take 2.0 • Pro Mode on the ultra wide cam • Director's view • Viewfinder • Settings • Extra modes
Image quality
Update, January 27: Three days after publishing the original version of this review, our Galaxy S21 received a major firmware update (640MB+), which included improvements to the camera. We were hoping these would address certain peculiarities we had experienced with the phone and they, indeed, have.
Daylight shots out of the S21's main cam are predictably very appealing. You get a wide dynamic range and a healthy dose of color saturation, though that last bit has been tuned down ever so slightly. There's a good level of detail, pretty much the same as on any other 12MP camera on the market. Noise is very well controlled, if not quite as non-existent as we've previously seen on, say, a Galaxy Note20 Ultra.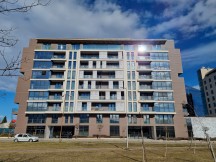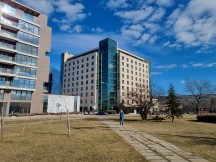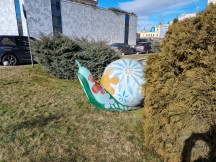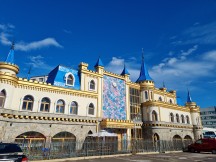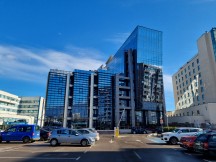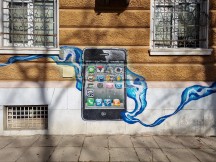 Daylight samples, main camera (1x)
Comparing head-to-head against last year's Galaxy S20+ (we didn't have the small one handy, but for practical purposes, they are identical), we do see an uptick in noise - not dramatic, but noticeable nonentheless. In terms of colors, the old phone does like its reds and yellows a tad punchier. The S20+ will be more inclined to preserve the highlithts, while the S21 tends to clip them a little more.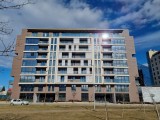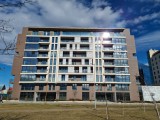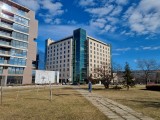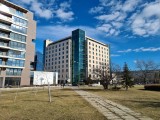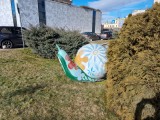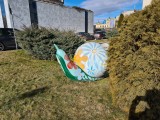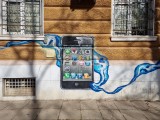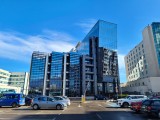 Daylight comparison (1x): Galaxy S21 • Galaxy S20+
The ultra wide on the S21 serves up nicely sharp images - more so, in fact, than what we got out of the S20+. Once again, we're seeing a reduction in color pop to a more neutral rendition. Dynamic range ins't as wide on this one as before - you'll get more blown out highlights on the new phone than on the old one.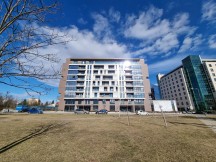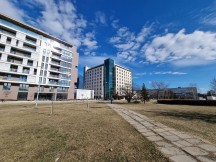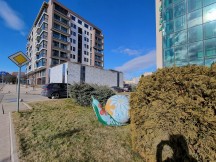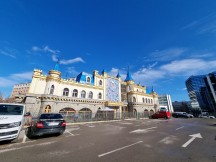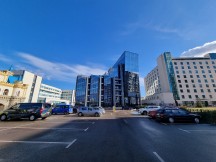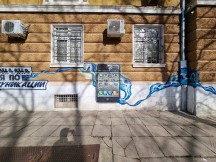 Daylight samples, ultrawide camera (0.5x)
Here are some comparison shots with the S20+. We'd say we do prefer the previous generation's livelier colors, though there's no denying that the new model takes sharper pictures.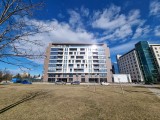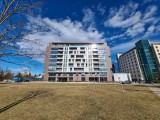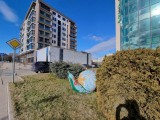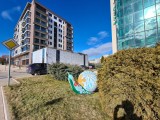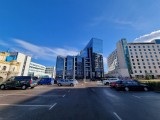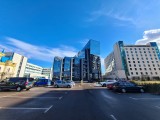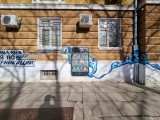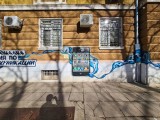 Daylight comparison (0.5x): Galaxy S21 • Galaxy S20+
By default, the S21 comes with pre-enabled distortion correction on the ultra-wide camera. We'd leave it that way unless specifically targeting the bulging barrel look for creative purposes. Otherwise, the coverage loss is minimal, and a marginal increase in softness in the corners won't hurt anybody.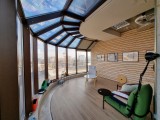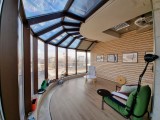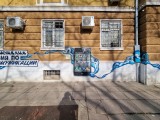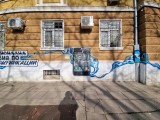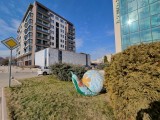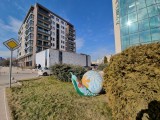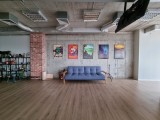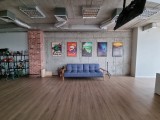 Daylight samples, ultrawide camera (0.5x), distortion correction: On • Off
Before we move on to the S21's 'tele' camera for zooming purposes, let's quickly look at some of its full-res 64MP shots. This being a regular-Bayer RGB sensor, albeit one with tiny pixels, it can actually capture more granular color gradation data than a Quad Bayer/Tetracell counterpart.
Indeed, these 64MP shots taken in daylight are very detailed. We're also not seeing any dynamic range penalty compared to the 12MP main camera shots - so it's an entirely viable option for shooting in a good light. The phone does urge you to use the 64MP mode when it detects a landscape scene in favorable lighting, and you may want to take its advice. The one downside is the lower than ideal contrast of these photos.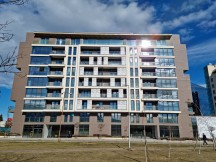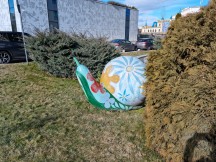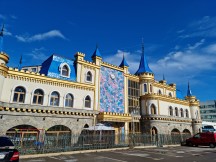 Daylight samples, zoom camera (64MP, 1x-ish)
Zooming on the S21 is done by cropping from the center portion of that 64MP imager. 2x shots are good and have a remarkably similar overall look to their 64MP counterparts - detailed, but with low contrast.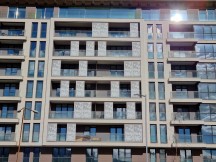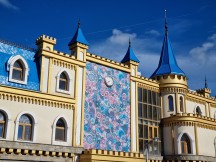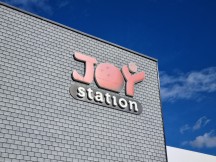 Daylight samples, zoom camera (2x)
3x pushes beyond the sensor's resolution and adds some upscaling to the mix, which results in a certain loss of absolute sharpness and contrast, and it makes noise a little bit more visible. However, we'd still consider these photos very much usable.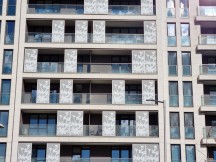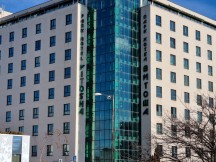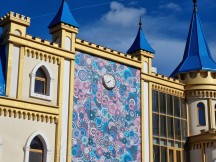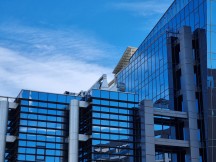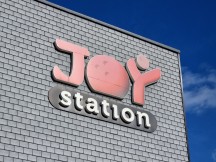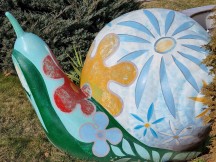 Daylight samples, zoom camera (3x)
Having said that, the S21's 3x pictures are less noisy than the S20+'s and that's win, of course. On the flipside, the S20+'s shots are ever so slightly contrastier.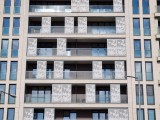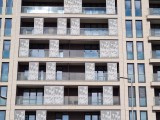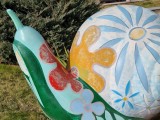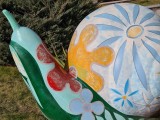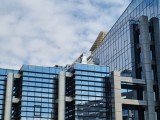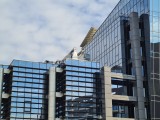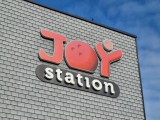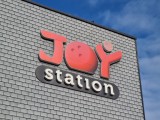 Daylight comparison (3x): Galaxy S21 • Galaxy S20+
Low-light image quality
In low light, the Galaxy S21 continues its strong performance with the main camera, even though it has a particular 'look'. What we mean by that is the lax approach to noise suppression which makes these shots quite grainy, if also very well detailed. Perhaps a more balanced approach would have been more universally appealing, while the route Samsung took will likely be polarizing.
In any case, the S21 exposes well and exhibits a wide dynamic range even before resorting to Night mode processing. White balance is consistently accurate, and color saturation is also on-point.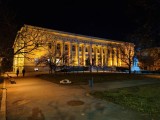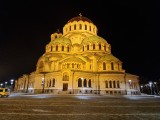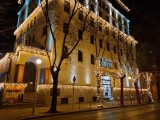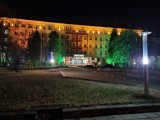 Low-light samples, main camera (1x)
We say this particularly in the context of the comparison against the S20+, which renders night lights and the subjects exposed to them notably warmer and with extra saturation. We'd say the S21 steers closer to reality here, even if we may be leaning towards the warmer look. The S20+ is notably less noisy here, and if that one can be, so too can the S21, eventually.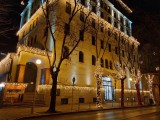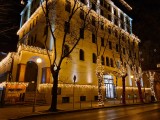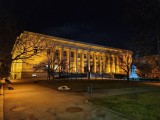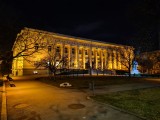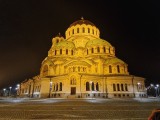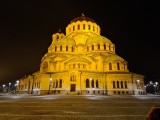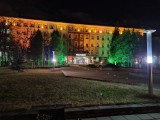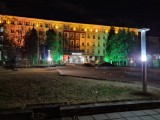 Low-light comparison (1x): Galaxy S21 • Galaxy S20+
Night mode does take care of most of the noise though the flipside to that is the typical heavy-handed processing of these multi-frame pseudo-long exposure modes which results in some loss of fine detail in the well-lit areas. Still, it will lift up the shadows and midtones and make for a more tonally pleasing image overall. A further whitening of the warm-colored street lights can be seen on top of the S21's generally conservative rendition - a little more, and it would have been too much.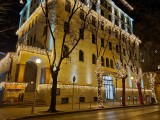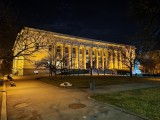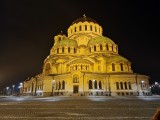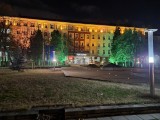 Low-light samples, main camera (1x), Night mode
The Galaxy S20+ from last year doesn't do the whole whitening thing in Night mode - it retains its warm, saturated look, which makes for an even starker contrast between this year and last. The saturation disparity aside, the images are otherwise very similar.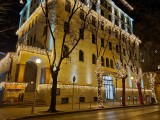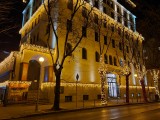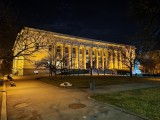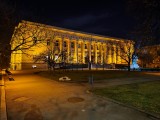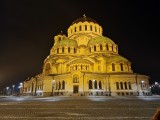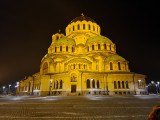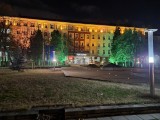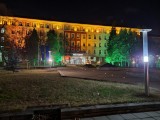 Low-light comparison (1x), Night mode: Galaxy S21 • Galaxy S20+
We didn't have our hopes too high for the S21's ultra-wide cam performance in low light in plain auto mode. Indeed, it struggles to expose brightly enough in darker scenes, though well-lit night-time streets it will return usable if noisy images.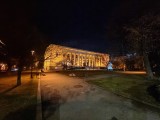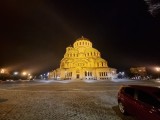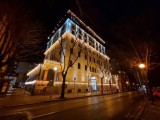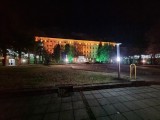 Low-light samples, ultrawide camera (0.5x)
The S20+'s ultra-wide is maybe a tiny little bit sharper, but also grainier. Ultimately neither captures high-quality shots, that's for sure.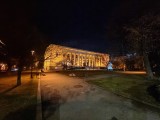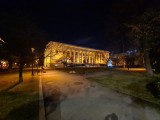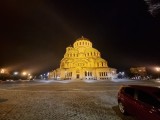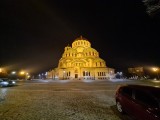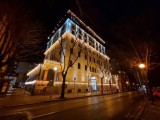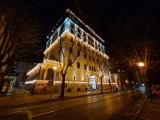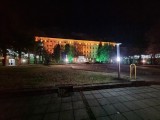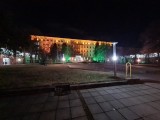 Low-light comparison (0.5x): Galaxy S21 • Galaxy S20+
Night mode brightens up the shadows and improves the overall image quality dramatically. IIt gives the shadows a healthy boost and does away with the noise. Basically, if you want usable low-light photos out of the ultra-wide camera, switch to Night mode.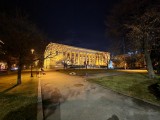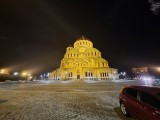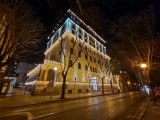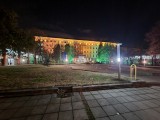 Low-light samples, ultrawide camera (0.5x), Night mode
That's just as true on the S20+, of course, where Night mode improves its output too. However, the S21 has a noticeable advantage in sharpness, particularly in the darker areas and scenes.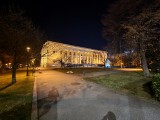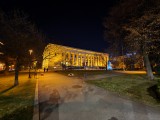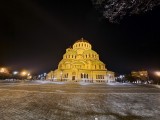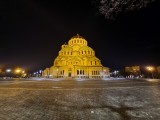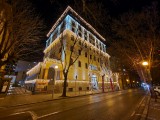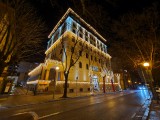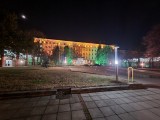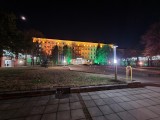 Low-light comparison (0.5x), Night mode: Galaxy S21 • Galaxy S20+
Those 64MP cameras may be doing a fine job for zooming in during the day, but with their tiny pixels they're ill-equipped to handle low-light zooming. Surely not miracle workers, they still do manage to put out decent shots, if you stick to well-lit facade shots.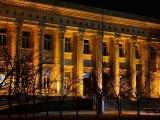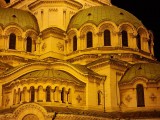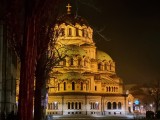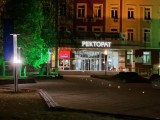 Low-light samples, zoom camera (3x)
Night mode can help immensely for the dimmer scenes. Taking that route brings massive improvements in detail for both straight edges and texture definition, and it also cleans up noise nicely.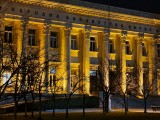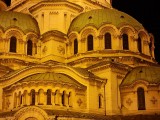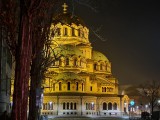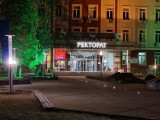 Low-light samples, zoom camera (3x), Night mode
Comparing against the Galaxy S20+, it's very much a tie. The first scene is notably better handled by the last-gen phone. In the third one, however, the S20+ defaulted to the main cam, while the S21 stayed on the 'tele' and returned superior results.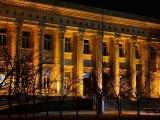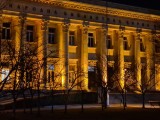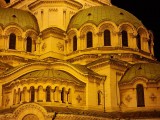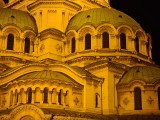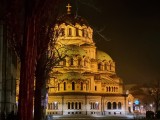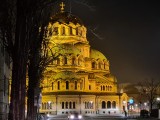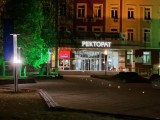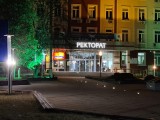 Low-light comparison (3x): Galaxy S21 • Galaxy S20+
Night mode is largely a toss-up as well, with the only significant difference being the S20+'s warmer colors.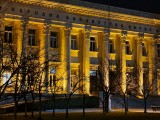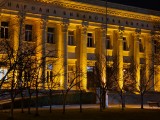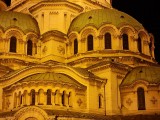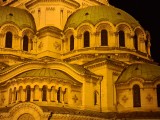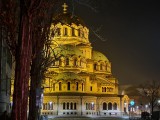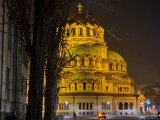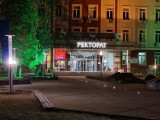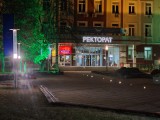 Low-light comparison (3x), Night mode: Galaxy S21 • Galaxy S20+
Portraits, bokeh
Live Focus mode has been renamed to Portrait mode in the OneUI 3.1 version of the Samsung camera app, but it essentially does the same thing - isolate the subject by keeping it in focus and blurring the background.
Two zoom levels are available, and the default is a 2.5-ish times zoom, sourced from the 64MP cam - just crop, no upscale. This puts a nice distance between photographer and subject and allows for a flattering perspective while still filling the frame with a head-and-shoulders type of shot. Subject detection is properly great, with even complex borders like messy haircuts being handled with superb results. Detail is excellent too.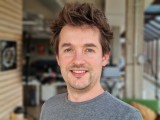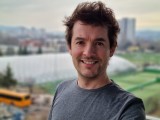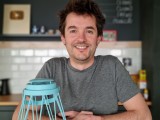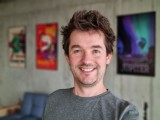 Portrait samples, zoomed-in mode
Portraits in the wide mode are captured on the main camera, and that means getting closer to your subject, uncomfortably close. Conversely, if you're taking self-portraits with the rear cam, that's the mode to go for - the zoomed-in mode will fit an entire face at arm's length, but little more. Subject detection is generally very good, too, though it's somehow less natural-looking when it comes to difficult stuff like stray hair.
Just because the name is different doesn't mean you can't use Portrait mode for non-human subjects. On the contrary, it works great for those too.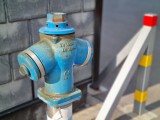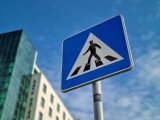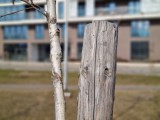 Portrait samples, non-human subjects, zoomed-in mode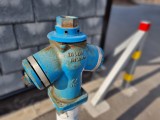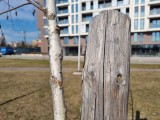 Portrait samples, non-human subjects, wide mode
Comparing against the S20+, we'd say the difference are subtle in terms of subject detection, though the new model does handle complex border regions better. Additionally, Samsung went with a bit higher blur level, and we seem to prefer that too.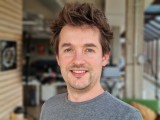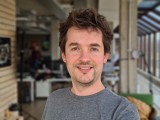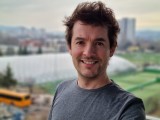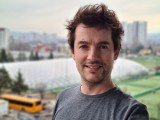 Portrait comparison, zoomed-in mode: Galaxy S21 • Galaxy S20+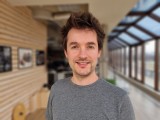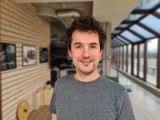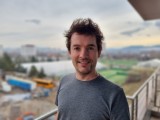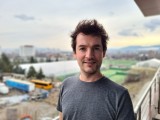 Portrait comparison, wide mode: Galaxy S21 • Galaxy S20+
Selfies
The selfie camera hardware may be the same on the S21 as it was on the S20 bunch, but the processing is certainly different. First of all, there's a new toggle in settings to pick between 'Natural' and 'Bright' modes for your complexion. Last year it was Selfie color tone (Cool-Original-Warm), now this. As you can imagine, the differences are subtle - here's a quick sampler.
What's not so subtle is the difference in detail rendition. The S21 goes for much sharper and grittier facial detail; we're almost getting old-Pixel vibes here (the sharpness, not so much the contrast). Next to it, the S20+ shots look like they have 6/10 beautification applied, and we turn that off to the best of our ability.
So yes, the S21 takes really sharp selfies, perhaps excessively so. Dynamic range is nicely wide, and backlit scenes aren't an issue either. Perhaps a touch more color saturation and warmth would be beneficial - the rear cam portrait shots have more life to them.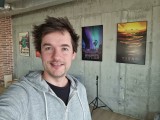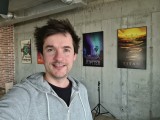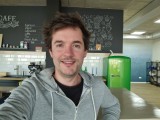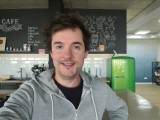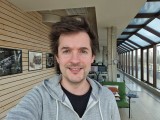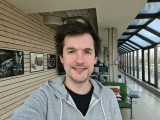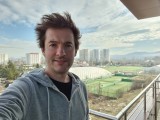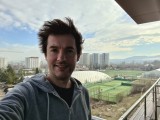 Selfie comparison: Galaxy S21 • Galaxy S20+
Portrait mode on the S21's selfie cam works decently, but it's not quite as proficient at the border regions as the rear cameras are. Look closely, and you'll see it messing up around mostly simple shapes like clothes or a neckline.
Portrait selfies do retain dynamic range nicely, which isn't always the case. That's one improvement over the previous generation too, though otherwise, subject detection is about on par.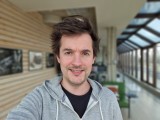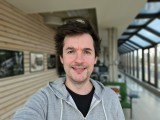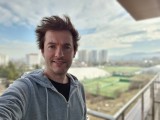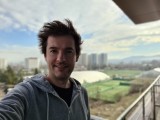 Selfie portrait comparison: Galaxy S21 • Galaxy S20+
We'll touch up on this new ferature in the selfie section, but it's also available for rear camera portraits - the S21 has some new AI-enabled lighting and background effects.
Those include High-key and Low-key mono, Backdrop and Color point. In all of these sub-modes you also get Studio lighting - an additional boost to face brightness, which is also available in a blur-only sub-mode, without the background color trickery.
Pavan Ramane
22 Jun 2022
Hkr
Phone Not Dust Proof... 😡😡😡
How many os updates? once? twice if your lucky? that typical of chinese oem's.