Samsung Galaxy S21 vs. S21+ vs. S21 Ultra - Pros and Cons
Peter, 14 January 2021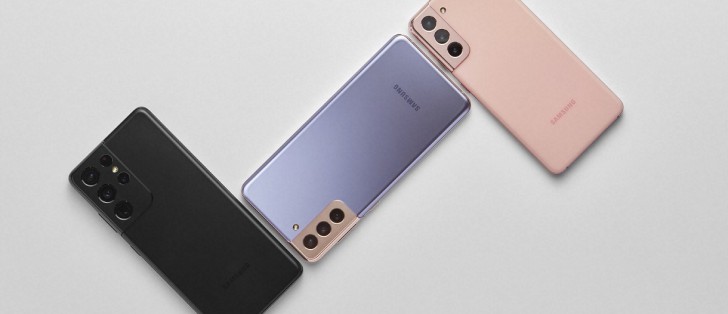 The Galaxy S21 trio is here and it comes with two important discounts. First, we had to wait less than 12 months for it. And second, they are €50 cheaper than last year's models (€100 in the case of the Ultra).
But is it even worth upgrading from an S20 to an S21? That's a topic for another article, here we wanted to focus on how the new S21 models compare against each other. Remember that pre-orders will run until January 29, so you have time to think about which one to get. The lists below offer quick reminders of the Pros and Cons of each of the three.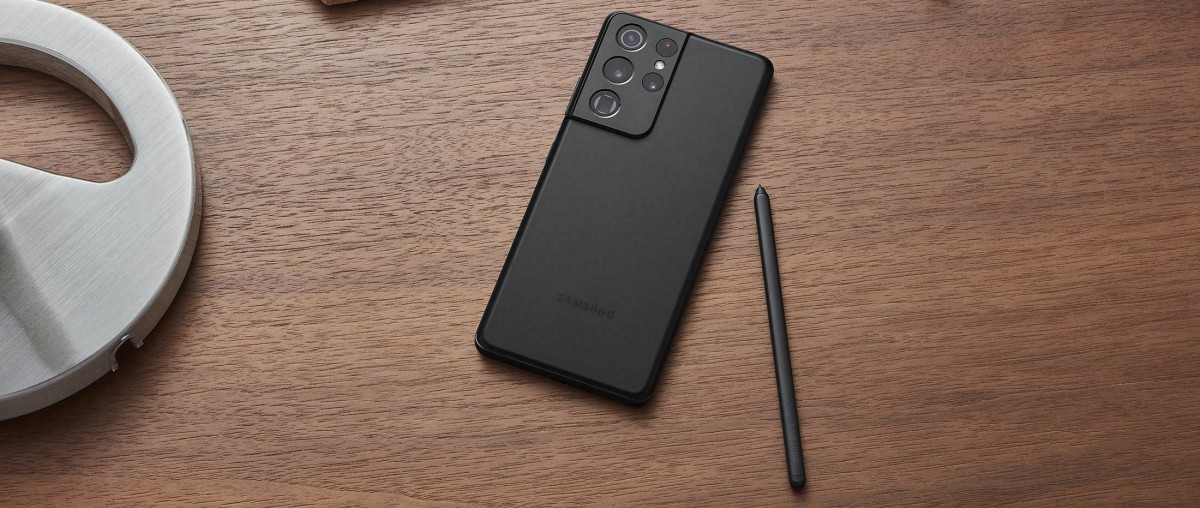 Samsung Galaxy S21 Ultra 5G
Clearly, the Samsung Galaxy S21 Ultra 5G is far and away the best-equipped phone. It's the only one that keeps the screen resolution at 1440p+ and is the first Samsung to reach 120Hz at that resolution. And it has the most advanced adaptive refresh rate of the bunch, going as low as 10Hz, and the brightest too, peaking at 1,500 nits.
The camera is miles ahead as well. This phone can record 4K 60 fps video with any of its cameras. Yes, even the selfie cam. And it has excellent zoom performance: 1x to 3x is handled by the 108 MP sensor, there's a 3x telephoto lens for mid-range zoom, then from 10x to 100x the periscope lens takes over.
The major criticisms against the S21 Ultra is that it is big and expensive. Charging doesn't seem that fast, but 50% charge in 30 minutes is not necessarily bad. And we wish there were some brighter color options, but that feels like nitpicking.
Pros
Samsung's first 1440p+ 120Hz display (10-120Hz), 1,500 nits
First S Pen support outside of Note series
108MP main camera with 9-in-1 pixel binning, 12-bit RAW
Two tele cams: 10x periscope and 3x lens, both with OIS
Ultra wide camera with autofocus
40MP selfie camera, 4K at 60 fps filming on all lenses (front and back)
More RAM on base model - 12GB, 16GB option
Optional 512GB storage
Larger 5,000mAh battery
Wi-Fi 6E (6GHz band for less interference, lower latency)
UWB (fast phone-to-phone file sharing, direction finding)
Better pre-order freebies (with Galaxy Buds Pro)
Cons
Large and heavy (165.1 75.6 x 8.9mm, 228g)
Most expensive (€1,250/£1,150)
Dull color options
---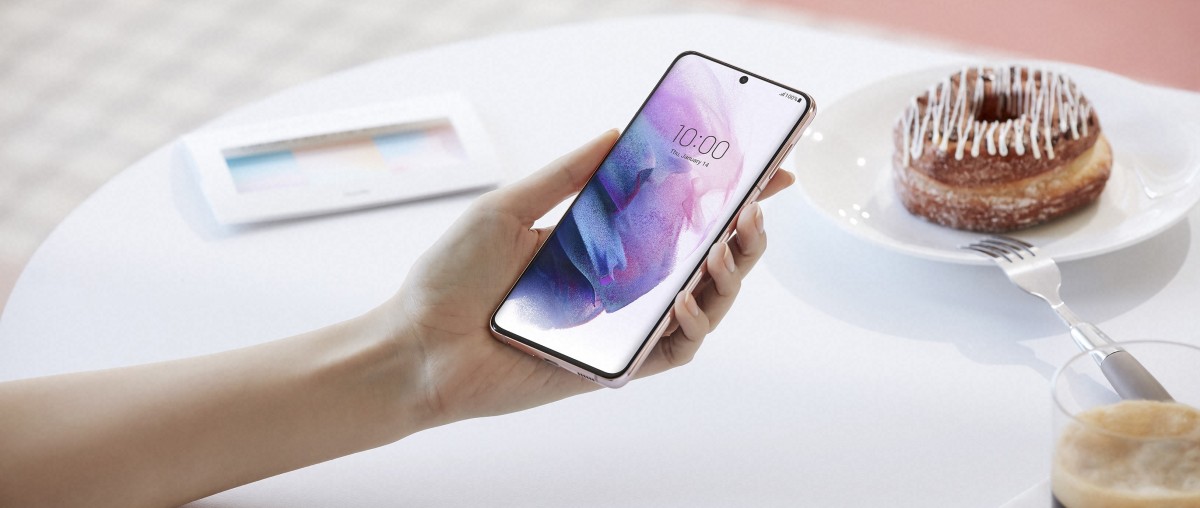 Samsung Galaxy S21+ 5G
The Samsung Galaxy S21+ 5G feels like it's in no-man's land. It's not the best of the three and not the cheapest. Compared to the vanilla S21, the advantages are few and mostly related to size. Other than that, it's almost the same phone.
And we said we're not going to compare it against the S20+, but the 2020 model is still in the back of our minds. Samsung could have kept the Plus display at 1440p+ resolution and it still wouldn't have stepped on Ultra's toes (whose display is brighter and has a more advanced adaptive refresh rate system). Or at least it could have upgraded the cameras compared to the smaller S21.
As it stands, the only two reasons to pick the S21+ over the vanilla S21 are screen size and battery life. As for the S21 Ultra, let's just say that the €200 price difference is the only thing the Plus has going for it.
Pros
Screen almost as large as Ultra's, 6.7", and it's flat
Battery almost as large as Ultra's, 4,800mAh
UWB (fast phone-to-phone file sharing, direction finding)
Cons
1080p+ display, 48-120Hz
12MP main camera, fixed-focus ultrawide camera, 10MP selfie
---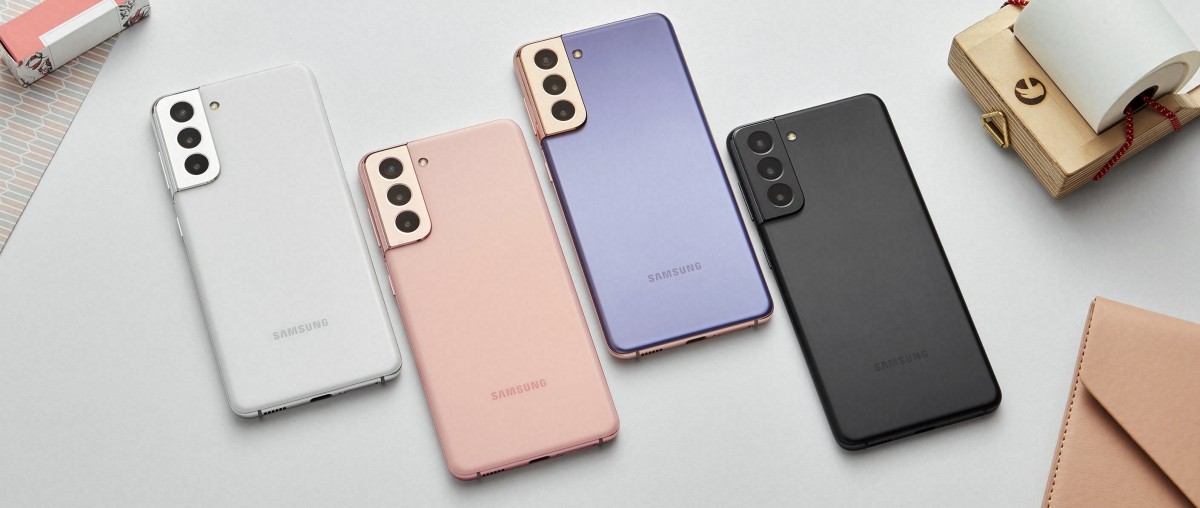 Samsung Galaxy S21 5G
The Samsung Galaxy S21 5G doesn't suffer as much as the Plus from its downgrade to 1080p+ resolution due to its smaller display size. Also, the 6.2" panel is great for everyone who thinks that 6.5" phones are too big.
There are a few odd downgrades compared to the Plus and the Ultra. For one, while all three have Gorilla Glass Victus on the front, the S21 is the only one with a "glasstic" back. Also, it loses the Ultra Wide Band feature, which is like "super Bluetooth". It offers faster data transfer speeds between phones and it can detect the direction of a device with great precision.
As with the Plus, the main advantages of the Galaxy S21 seem to be related to its size. This may end up a repeat of the Note20/Note20 Ultra situation where barely anyone has seen the non-Ultra in real life. But at least the vanilla S21 has "small and cheap" going for it, which the S21+ does not.
Pros
Most compact and lightest (151.7 x 71.2 x 7.9 mm, 202g)
Most affordable (€850/£770)
Cons
1080p+ display, 48-120 Hz
12MP main camera, fixed-focus ultra wide camera, 10MP selfie
"Glasstic" rear panel
No UWB support
Related
Hell, most people can't even see a sharpness difference between 300 and 500ppi at normal mobile phone screen sizes. Learn about the real world and stop buying on spec numbers which are meaningless if understand technology even a little bit, whic...
Can't accept it? You literally cannot see a difference between 400 and 500 ppi.. it's impossible. The only differences you will see will be due to panel design/properties.
well you dont have to upgrade every year. i had s3 and then i upgraded to s8 and now im going to trade-in my s8 for 120€ and get the ultra for 1080€ and i will upgrade again in 2025.
Popular articles
Popular devices
Electric Vehicles