Samsung Galaxy S23 Ultra, S23+, and S23 hands-on review
GSMArena Team, 1 February 2023.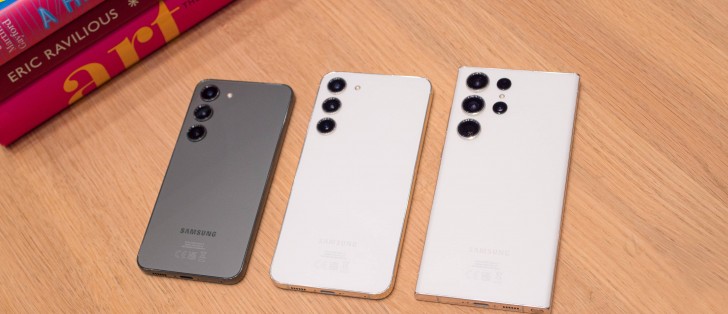 200MP ISOCELL HP2 sensor
The Samsung Galaxy S23 Ultra pioneers Samsung's new ISOCELL HP2 200MP image sensor. At 1/1.3", it's slightly bigger than last year's 1/1.33" 108MP sensor, though its pre-binned pixels are a bit smaller at 0.6µm, compared to the 108MP's 0.8µm individual pixels.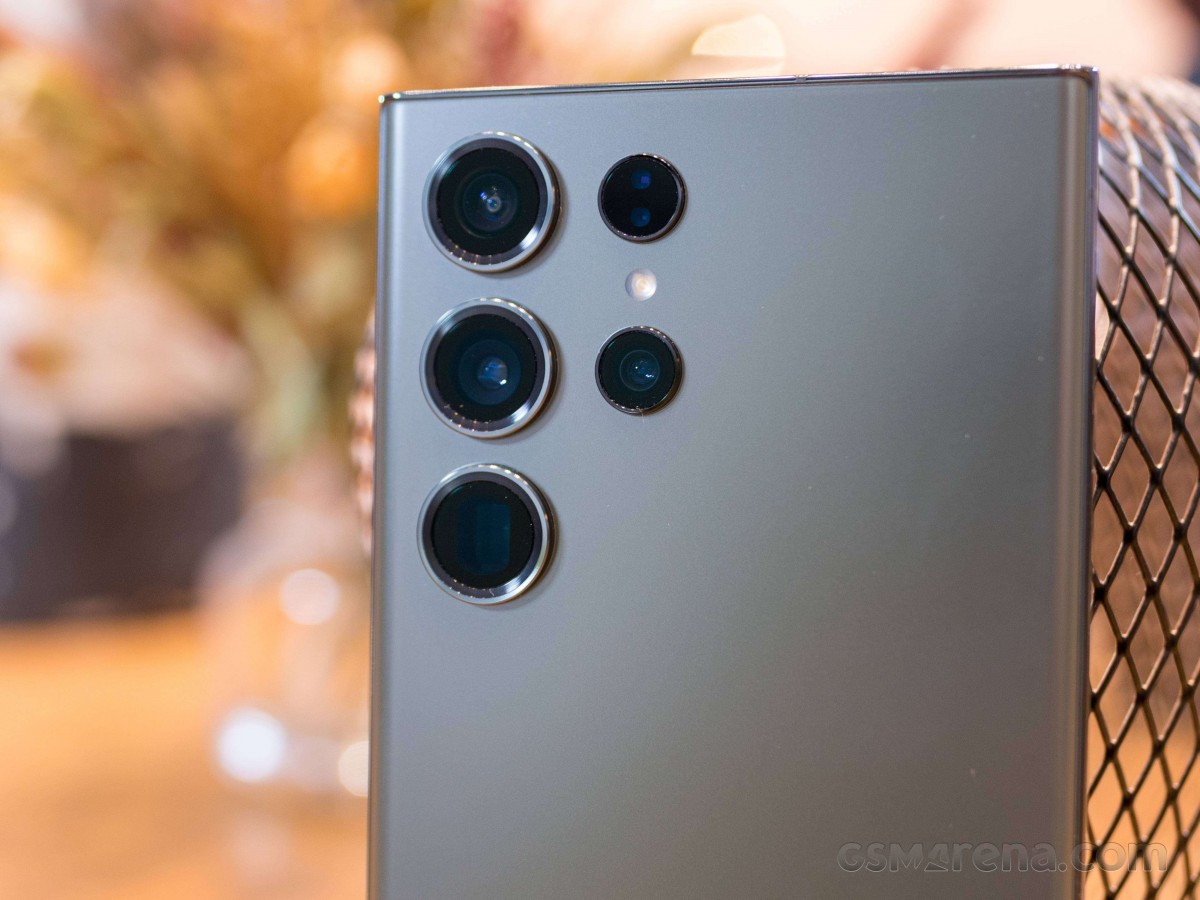 Here's where the new imager is more advanced than its predecessor. It can combine its 200MP 16-to-1 for 12.5MP resulting photos (those will most likely end up rounded off at 12MP) for the most dynamic range and least image signal noise. But the sensor can also combine its pixels in 4-to-1 binning, giving you a 50MP image for more detail.
You could also shoot in full 200MP but that would likely result in an image without the inherent benefits of multi-frame processing and leave you with limited dynamic range and more noise.
The new 200MP has what Samsung calls Super Quad Pixel enhanced autofocus - it uses each of the 200MP pixels to detect differences from left to right, and up and down to achieve focus.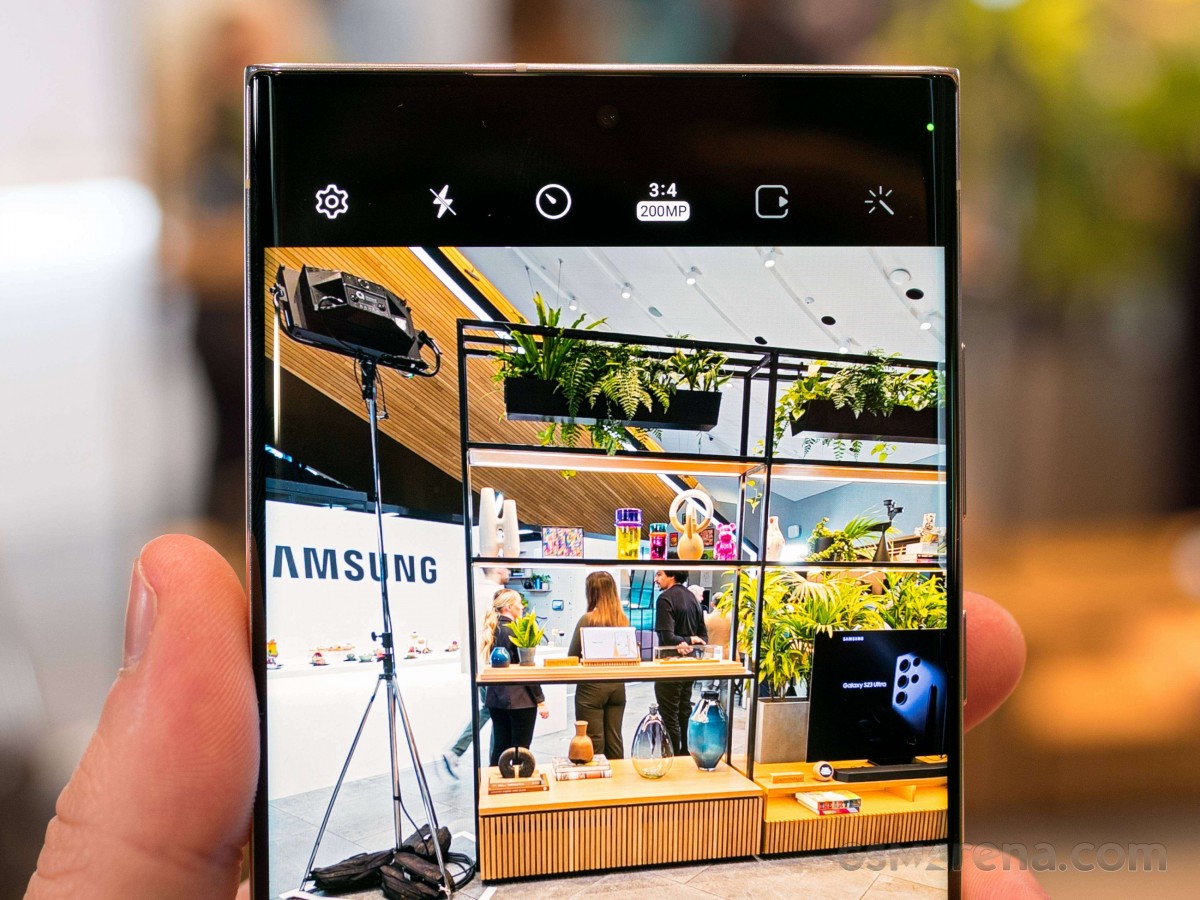 With the Samsung Galaxy S23 Ultra, Expert RAW is now integrated into the native camera app and is smarter than before. You can capture enhanced RAW photos with multi-frame processing at up to 50MP resolution. This is similar to what the iPhone 14 Pros give you with Apple ProRAW at 48MP and is a superb baseline for further photo editing. The new, higher-res RAW capture would be especially useful for landscapes.
Samsung has made improvements to a number of areas of the Galaxy S23 Ultra's camera. Thanks to the higher-resolution imager, Night Portrait and night videos are improved. Tweaks to multi-frame processing along with AI have enabled better noise reduction. Samsung also says it doubled the OIS angle compared to the older 108MP camera, resulting in more stable shots.
There's a new Astro Hyperlapse mode, which can capture light trails without the need of extra equipment. And while on the topic of video, the new main camera can capture 8K video at up to 30fps, up from last year's 24fps, which some creators might find useful.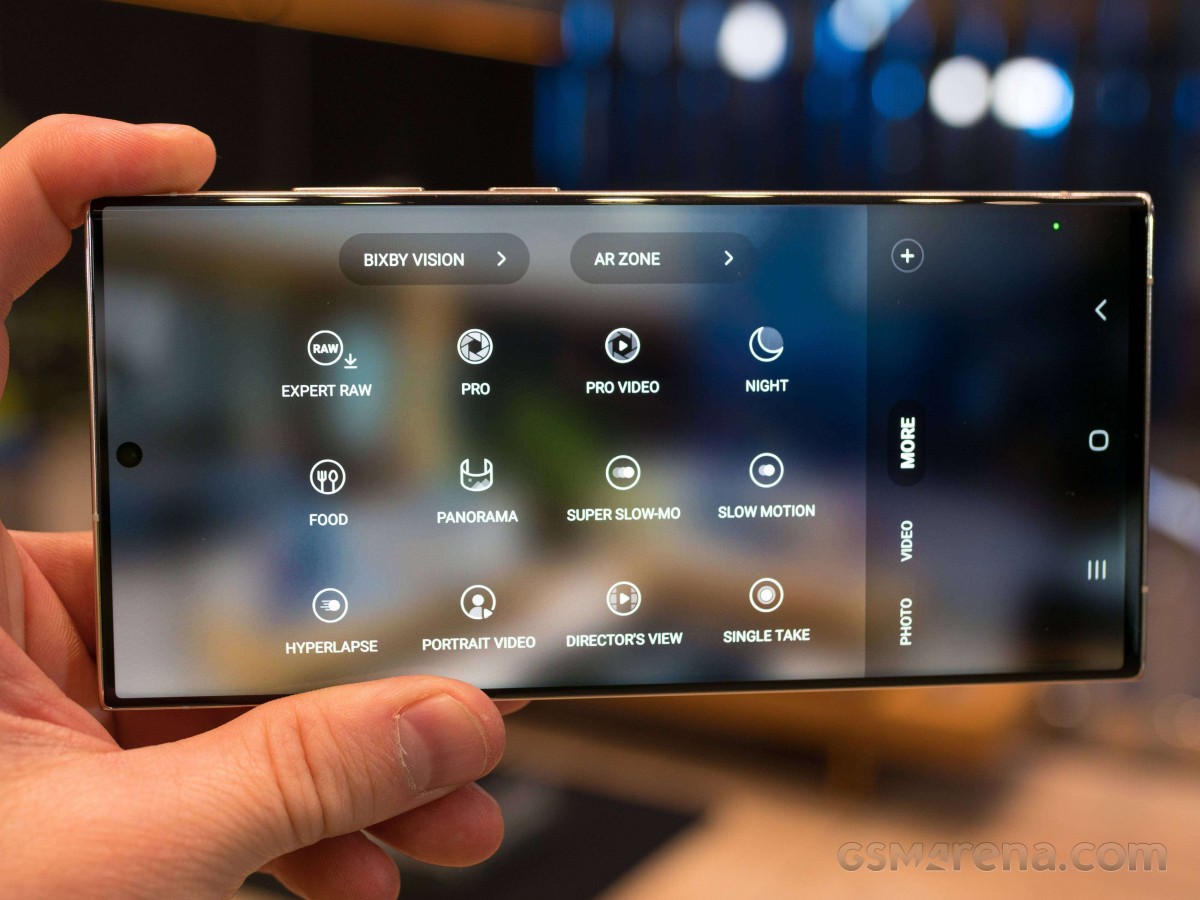 Samsung decided to keep the other three cameras intact for yet another year. The combination of a periscope 10x telephoto, 3x zoom, and 12MP ultrawide is among the most versatile on the market. And while snapping photos with the hands-on devices felt subjectively faster than on the Galaxy S22 Ultra, we'll keep our observations for the final review.
The Galaxy S23 Ultra has a new 12MP selfie camera, which in tandem with the Snapdragon 8 Gen 2 chipset, has Super HDR, which Samsung says applies processing to the front-facing camera at 60fps.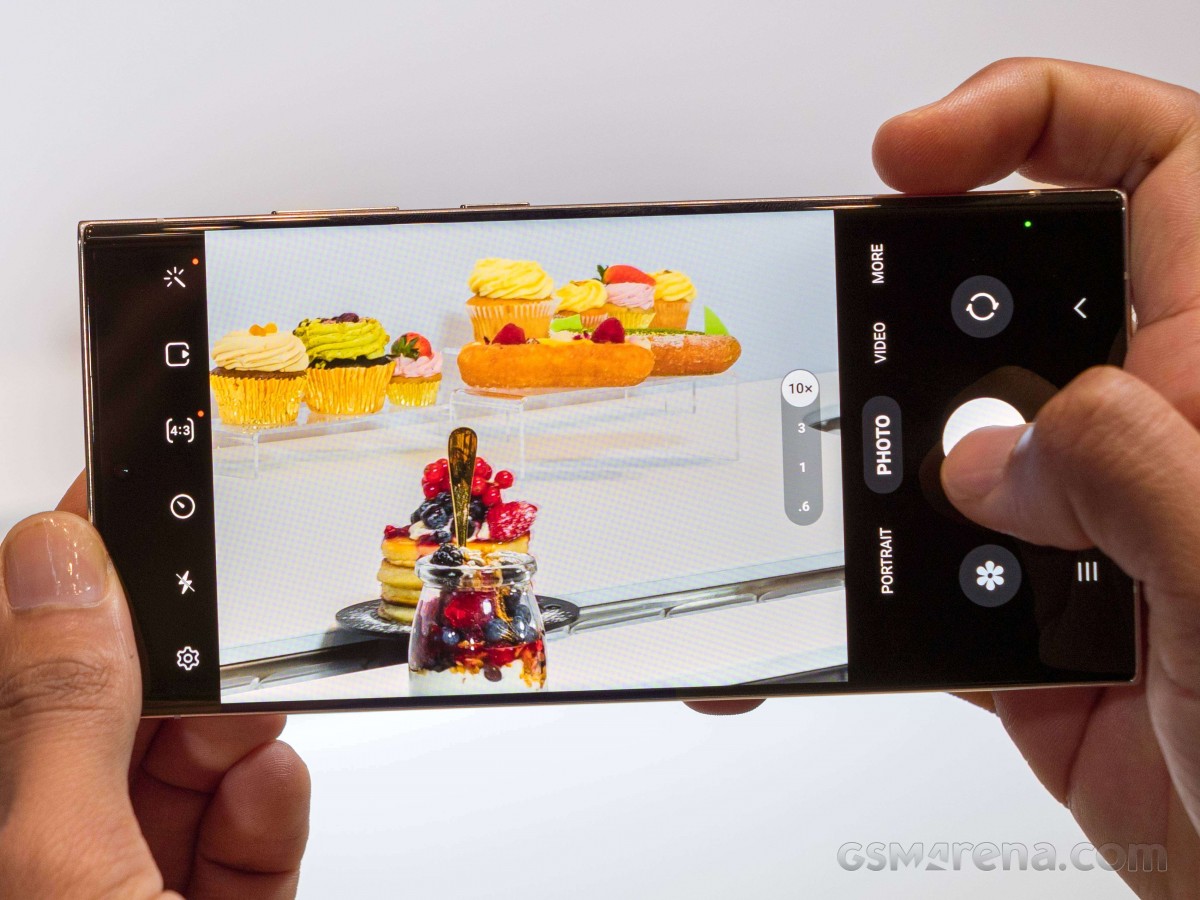 It's not unlikely that Samsung would have made adjustments under the hood to ensure better results from the 10x, 3x and 0.6x cameras on the Galaxy S23 Ultra.
Samsung Galaxy S23 Ultra vs Galaxy S22 Ultra camera samples
Now that we've had a few extra minutes with the new Galaxies, we decided to do a quick camera shootout between the new Ultra and the old one. We took a few snaps outside in well-lit conditions and inside in not-so-well-lit ones.
This will be a quick side-by-side. You should wait for our detailed review where we'll do a deeper dive in all the Galaxy S23 Ultra's new cameras.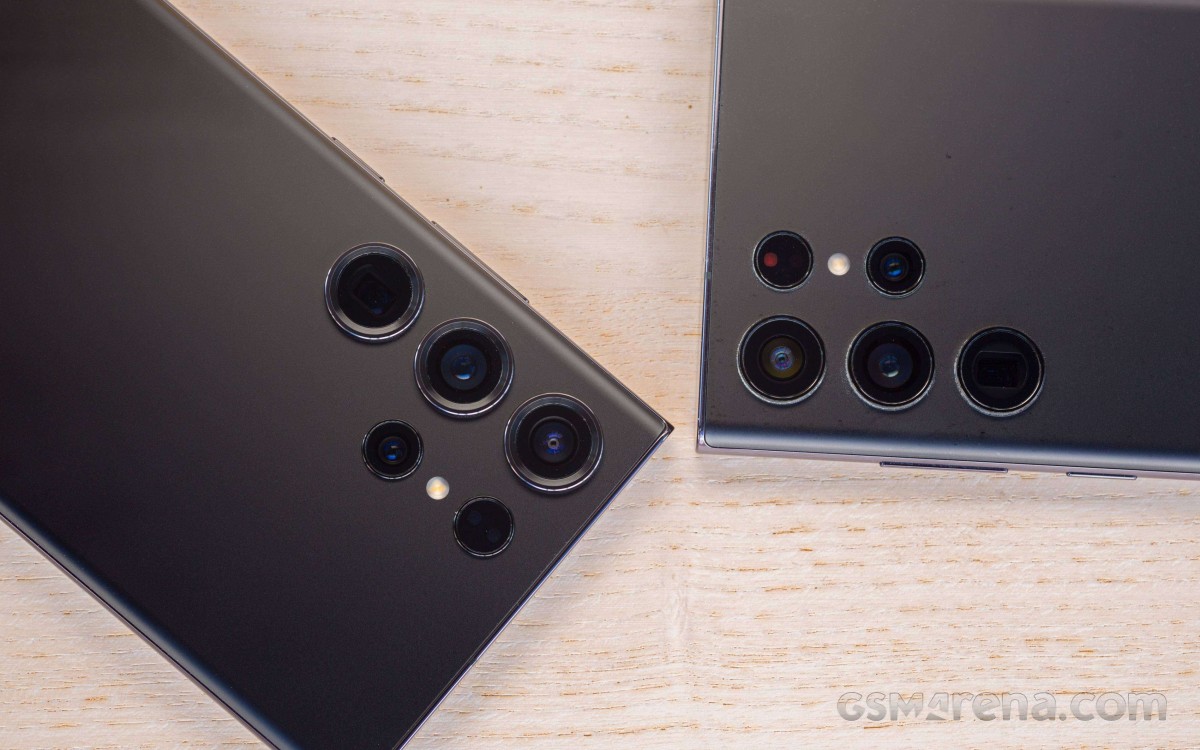 With that out of the way, let's look at samples. We captured two scenes at the Galaxy S23 Ultra's 1x, 3x, and 10x zoom level to compare to the Galaxy S22 Ultra's equivalent cameras. The 200MP sensor outputs more detail than the 108MP one even at the pixel-binned 12MP resolution. Sharpness is ramped up on the Galaxy S23 Ultra shots compared to the S22 Ultra ones, which augments the feel of higher detail.
The 3x and 10x images are also sharper on the Galaxy S23 Ultra, noticeably so. There's a bit more noise but we'll gladly accept it in exchange for the higher level of detail. The Galaxy S23 Ultra retains fine texture detail which its predecessor has simply smeared to nonexistence.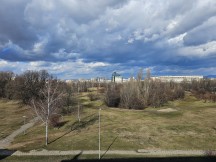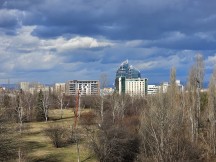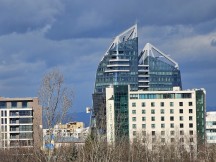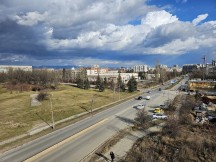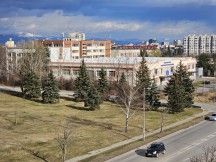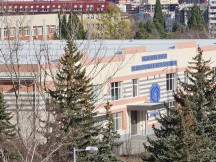 Samsung Galaxy S23 Ultra: 1x • 3x • 10x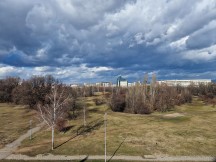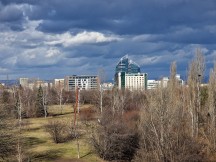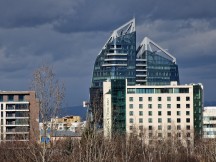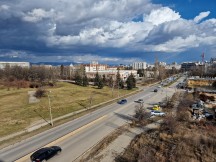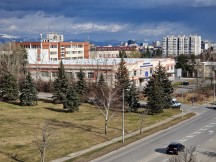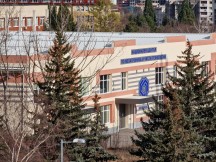 Samsung Galaxy S22 Ultra: 1x • 3x • 10x
The next few images are from inside. The image of the sofa is in good light. The image of the unkempt shelves is in dimmer light, while the final image of our studio is in almost complete darkness.
The Galaxy S22 Ultra images are cleaner but less detailed. The Galaxy S23 Ultra captures a much higher level of detail in exchange for some noise. Once again, we like the tradeoff. It's impressive just how much more detail you get from the new 200MP sensor - notice the Kodak Instamatic 33 lettering (if you can spot it) - it's nearly unreadable on the Galaxy S22 Ultra and is fully readable on the Galaxy S23 Ultra.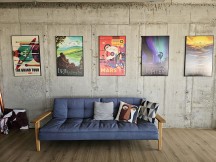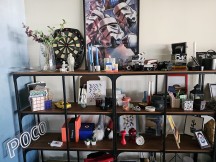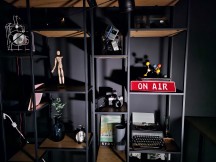 Samsung Galaxy S23 Ultra: Inside daylight • Inside dim light • Inside low light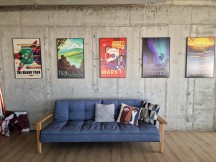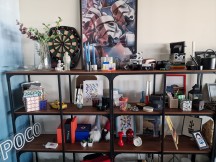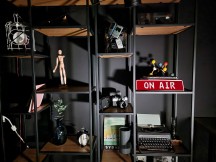 Samsung Galaxy S22 Ultra: Inside daylight • Inside dim light • Inside low light
Finally, we shot full-res 200MP and 50MP images so you can see what the highest possible resolution has to offer. These took a few seconds to finish after we tapped the shutter.
The most marked difference is between the 12MP and the 50MP. The 12MP gives you much better lighting, and different color tones (hopefully better ones) than the 50 or 200MP, since it's combining 16 pixels into one. But if you start "p...
Anonymous
28 Feb 2023
Dkx
I have same question, and also s23 and s23+ does not have LTPO
I obtained an S23 Ultra today. Just so you all know here, it's a 12 (not 200 in any way) megapixel camera. Period. It yields excellent results at 12mp, anything above that is more or less similar as enlarging the 12mp photo in photoshop and sele...