Samsung Galaxy S5690 Xcover preview: First look
First look
GSMArena team, 03 September 2011.
The Xcover runs Android just fine
Our Samsung Galaxy Xcover is a pre-release unit and some of its features were a no-show. Good for us we did all the testing before we drowned the phone.
The Galaxy Xcover runs on Android 2.3.4 and has the customized Samsung TouchWiz 3.0 UI. There's nothing really new on the Galaxy Xcover compared to other Galaxy smartphones. We were at least expecting some relevant apps like an altimeter or a compass but there's nothing of the sort at this point.
The homescreen fits up to 7 panes, which can be managed quite easily. A pinch zoom on screen takes you to edit mode where you can add, remove and rearrange the panes as you see fit. The notification area has quick settings for Wi-Fi, auto screen rotation and more.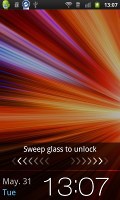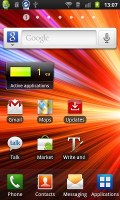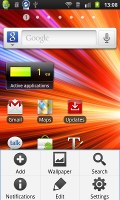 TouchWiz 3.0 on the Galaxy Xcover
The main menu holds no surprises either. It's side-scrollable, with a 4 x 4 grid of icons on each page, the four docked icons at the bottom visible at all times. You can also opt for a list view. Rearranging apps is very easy too – in edit mode just drag an icon where you want it placed.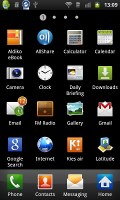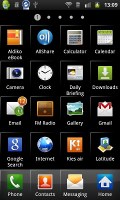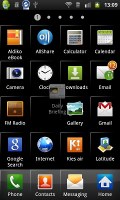 Main menu • Rearranging menu icons
The whole UI feels responsive and is made for comfortable use. Everything you'd need is conveniently placed where it should logically be and you won't have much trouble getting used to Android even if you're a novice user.
Image gallery
The Samsung Galaxy Xcover uses the standard Android image gallery. It has good functionality, cool 3D looks and nice transition effects, but only shows a downsized version of your images.
Images and videos placed in different folders appear in different sub-galleries that automatically get the name of the folder, which is very convenient - just like a file manager.
The different albums appear as piles of photos, which fall in neat grids once selected. If you have online albums over at Picasa those show up as separate stacks as well.
Alternatively, you can organize photos by date with the help of a button in the top right corner, which switches between grid and timeline view.
In grid view, there's a date scrubber, which can also be used to find photos taken on a certain date.
If you are checking out a photo, you can use the tabs at the top of the screen to jump back to the main gallery screen, without having to go several folders back.
Music & video players
The Samsung Galaxy Xcover uses the TouchWiz music player, which is great. The interface consists of several tabs for the sorting options: current playlist, all tracks, playlists and albums, artists and composers. You are free to remove the unneeded ones to make the interface easier to navigate.
In addition, equalizer presets are enabled, along with Samsung's DNSe technology.
You can quickly look up a song on YouTube or via Google search too. The handset prompts you to choose whether to look up the artist, the song title or the album. What's even better, the YouTube search results are loaded straight into the YouTube client.
Camera is only 3MP
The Samsung Galaxy Xcover is equipped with a 3.2 megapixel fixed-focus camera, for maximum image resolution of 2048 x 1536 pixels. This is not a camera-centric phone and it shows in the samples below. It produces images with very low detail and poor contrast.
The camera features are limited to geotagging and the added LED flash so you could take an occasional night snapshot.
Here are the samples we were able to take with the pre-release Xcover. Mind you, Samsung could improve on its performance once the final unit is out.




Samsung Galaxy Xcover camera samples
As far as video recording is concerned, the Galaxy Xcover is a typical mid-range device. It will only do videos up to VGA resolution and there's nothing much to brag about.
And here's an untouched VGA video sample for direct download. The video quality isn't impressive - colors are washed out, with very low amount of fine detail and videos don't run smooth enough.
Anonymous
05 Mar 2015
fmG
I have problem with my phone...it got a network problem and a battery problem...can you help me please
Hello this samsung it's very nice and perfect also it's comfatable for me becoz i have all i need but only one probalem u don't know why always it's switch of without any touch it and i see the semest with this but they have seme probalem blis any...
Anonymous
28 Nov 2012
EAt
I just bought a Galaxy Extreme have nor gotten it yet. I hope it is not as bad as some of these comments. I almost got an I phone, hope I am not sorry I purchased it.