Samsung Galaxy S8 rumored to drop the Home key and bezels
09 December 2016
Samsung has held on to the physical Home button longer than most, but new reports from people in the know suggest it will finally drop it with the Galaxy S8. That phone will stretch its screen to completely cover the front - no Home button, no bezels.
The control keys below the display will become virtual, perhaps using Qualcomm's ultrasonic fingerprint reader, which can hide below the glass (Xiaomi has used this tech in the Mi 5s and Mi Mix).
The screen itself will remain a Super AMOLED, but reportedly upgraded from PenTile to a full RGB matrix. We should see only curved "edge" displays in this generation, in 5.1" and 5.5" sizes (perhaps bigger?).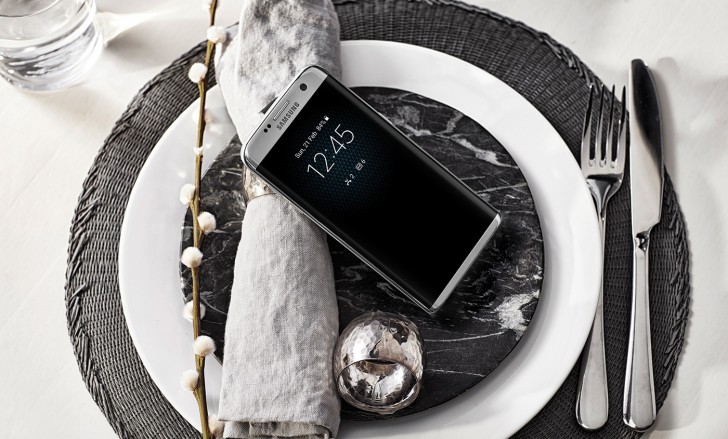 The insiders claim that Samsung is aiming to release the Galaxy S8 in March, but extensive testing is planned, which may push back the launch to April. An analyst at HMC Investment Securities points out that "How safe the phones turn out to be is more important than any hardware innovation."
Reportedly, the dual camera setup has already been scrapped. Instead Samsung may focus on software improvements with an in-house digital assistant built by the recently acquired Viv Labs (staffed by the people that built Siri).
Of course, none of this has been confirmed by Samsung, but the company is facing stiff competition. It has long been rumored that Apple wants to switch to OLED displays (the only potential hangup being if it can find enough supply). Xiaomi already launched the bezel-less Mi Mix, stealing some of Samsung's thunder.
Related