Samsung Galaxy S9+ long-term review
GSMArena team, 25 June 2018.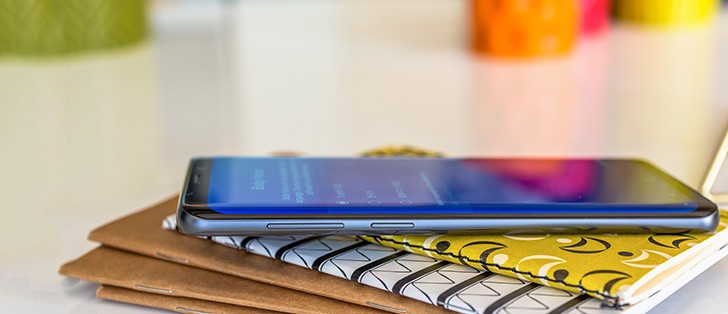 Design, build quality
It's been a year since Samsung debuted its Infinity Display look with the S8 duo, but we still can't say that it feels dated in any way. Nowadays a lot of the company's competitors are embracing the notch for their top of the line offerings, and that only makes the Galaxy S9+ stand out more in a sea of iPhone X lookalikes.
The top and bottom bezels appear to be refreshingly symmetrical. The fact that the top bezel is more than 1mm taller than the bottom one is very hard to spot with the naked eye, which makes them feel symmetrical even if they aren't. And then there's the other symmetrical-looking aspect of the phone - the way the front and rear sheets of glass meet the metal frame on the sides by curving at seemingly identical angles.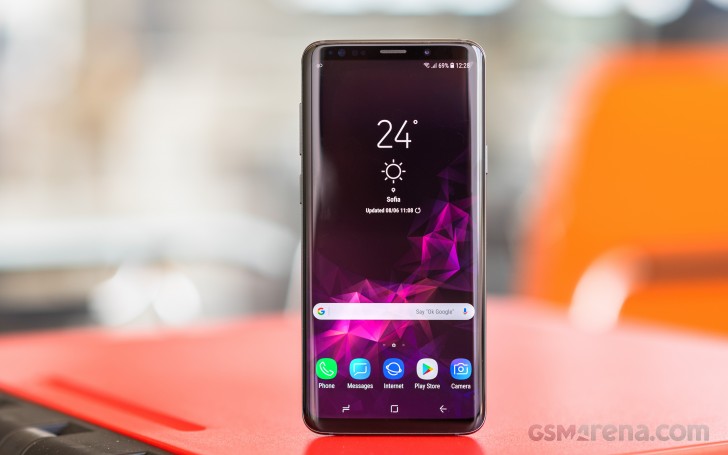 On the other hand, the top and bottom sides of the S9+ still fail to appease OCD sufferers, the former with its misaligned SIM and microSD tray and microphone hole. On the bottom, the headset jack, charging port, mic and speaker aren't aligned on the same vertical plane either. On the bright side, the 3.5 mm jack is still there, as Samsung is bucking yet another trend that's taken ahold of the mobile world in recent times.
Despite the fact that its design isn't really fresh, no matter how hard we try we can't call the S9+ anything other than beautiful. It oozes quality, with the glass and metal sandwich construction still embodying the epitome of premium-feeling smartphone design, even if it comes with obvious downsides: scratch marks from day-to-day use all over, easily shattered glass when you drop the phone, and an overall slippery feel.
But man, build quality is amazing! The handset feels very solid and isn't disturbingly top-heavy. It's as if it wasn't made up from many different components, but one dense piece of premium-feeling material.
That said, quite a few small scratches have appeared in a lot of places on both the front and back glass of our unit, even if we've taken extra care not to put it in a pocket with keys or anything sharp. We had exactly the same experience with the S8+ last year.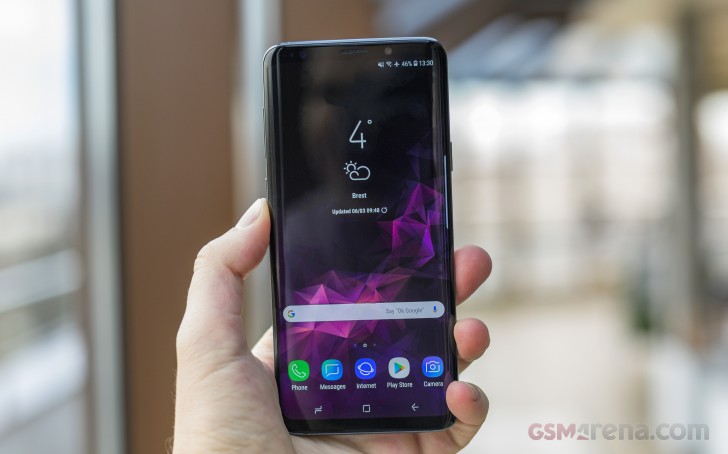 The Galaxy S9+ has a camera hump that's so understated that it might actually be a blessing in disguise, as it makes the fingerprint scanner very easy to find just by touch. Speaking of which, the biometric sensor is part of the same raised island as the dual rear cameras, sitting beneath them. The scanner itself is actually slightly recessed inside that island, which once again aids in locating it without thinking too much.
The position of the sensor is undoubtedly great this time around. Samsung has listened to its customers' angry feedback regarding the odd placement in the S8 duo and the Note8, and fixed that problem this year. The situation isn't entirely rosy in the S9+, however, since we feel like the fingerprint scanner is a bit on the small side. It's definitely usable, and it works very well, but making it a tad taller would have improved that usability even more. Anyway, a big pain point of the S8+ has been alleviated, and that's good news.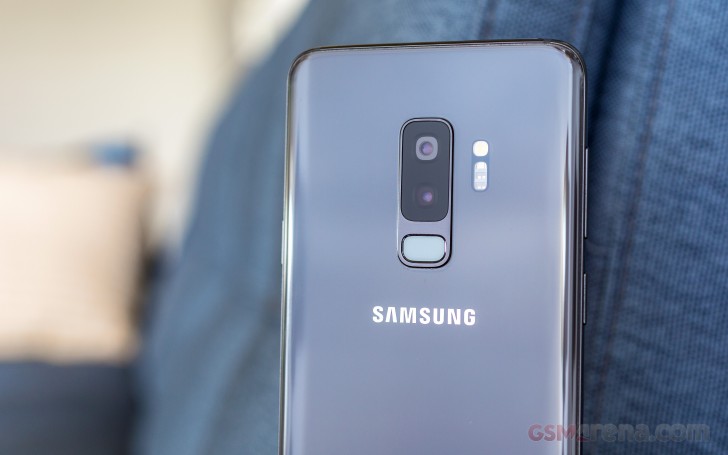 The LED flash and heart rate monitor share a much smaller, non-protruding island to the right of the dual cameras, and that once again messes with the concept of symmetry. The position of the Samsung logo doesn't help either, since it crowds the top part of the S9+'s back for no good reason - it could have easily been placed lower.
Camera
The Galaxy S9+ features the mobile world's first dual-aperture main camera, along with a secondary 2x telephoto zoom lens. The setup creates some of the best pictures of any smartphone camera at the moment.
The one thing you need to keep in mind is that Samsung's algorithms love to make things look more vivid and more saturated than they are in real life. This is, however, what most people seem to prefer in their shots, so it's just a case of the company giving its customers what they want.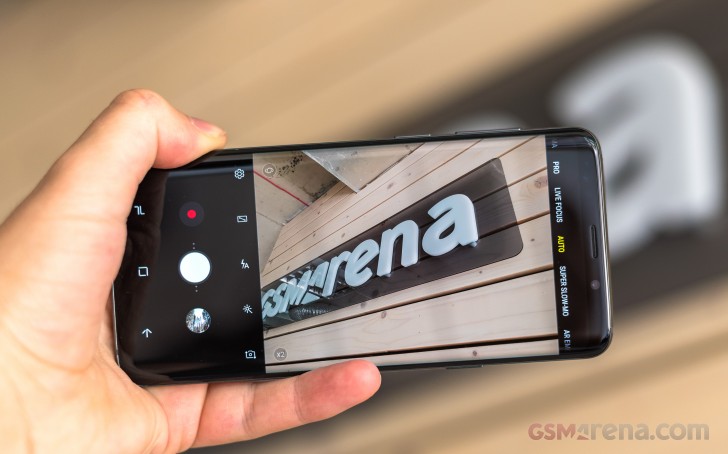 If you don't mind the above, you'll find that the pictures shot with the S9+ have plenty of detail, a wide dynamic range, and are almost entirely devoid of noise. Sharpening has been thankfully put on a leash and isn't as dramatic as it was in prior Samsung phones. The samples below have all been captured on the default Auto mode, which comes with Auto HDR on.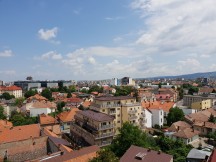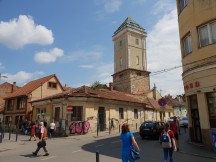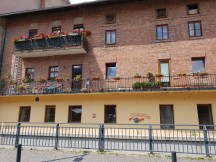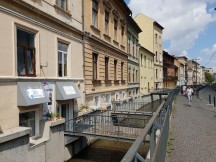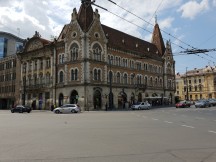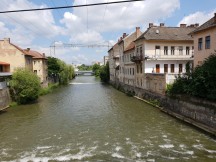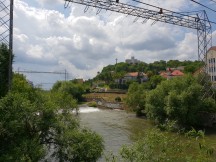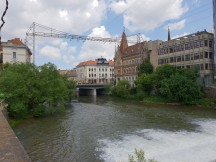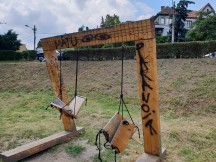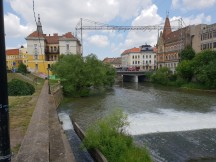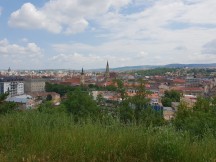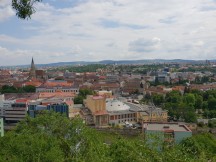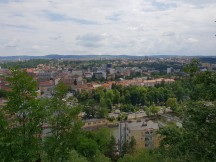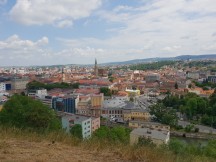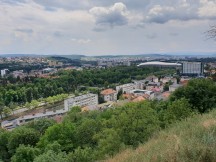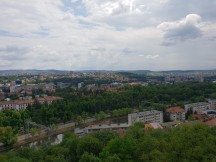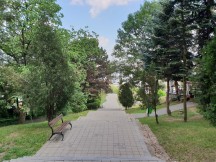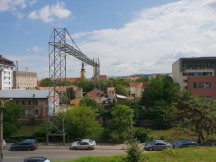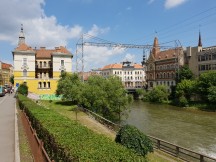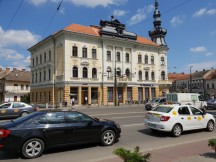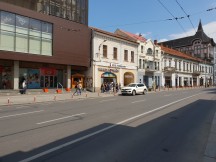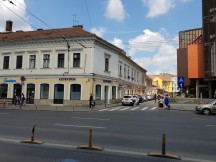 Samsung Galaxy S9+ daytime photos taken with the main sensor
In Pro mode, you can manually switch between f/2.4 and f/1.5 aperture, but in our long-term reviews we want to use phones the way a majority of their owners will - with the default settings. So the aperture used in each photo was decided by Samsung's automatic algorithms, not us. If you want comparison shots of the two aperture modes, we've got some of those lined up for you in our normal review.
The 2x zoom shots captured by the dedicated lens turn out pretty good too. If you like to pixel peep, you'll notice the limitations of the smaller sensor, but for most people there shouldn't be a big degradation in quality when switching from the normal camera to this one. That's good news for when you absolutely need to get a closer shot of a subject but can't achieve that by simply positioning yourself in its proximity. You may also find that the telephoto lens gives you a more natural perspective for some scenes, including portraits.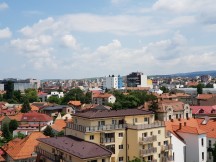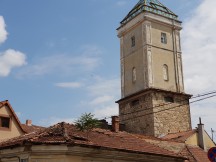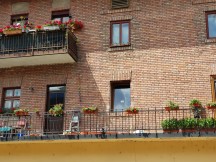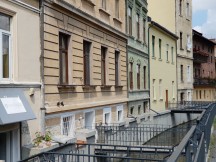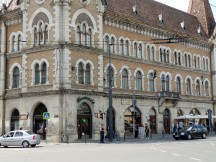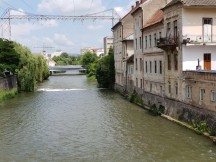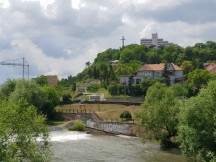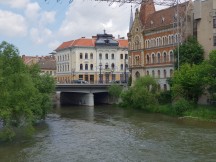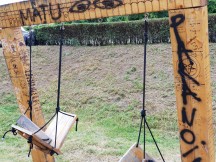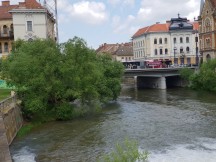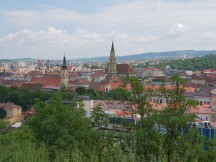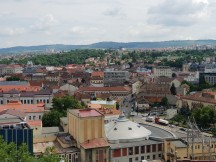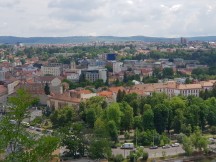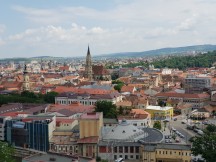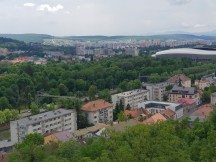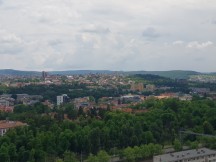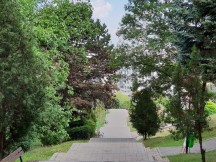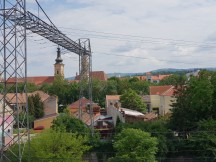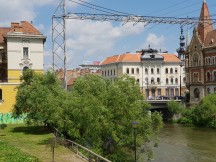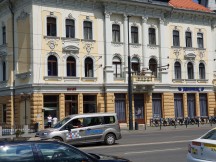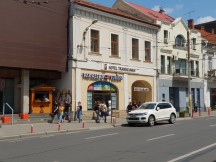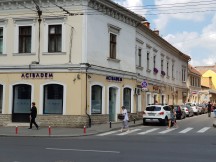 Samsung Galaxy S9+ daytime photos taken with the 2x zoom lens
An unpleasant side effect is that portrait mode shots (the Live Focus photos in Samsung's speak) end up rather noisy in low-light as they are always taken with the tele camera and you have no option of selecting the wide one for those.
At night, with f/1.5 aperture being used, you get much less noise than competing devices produce, with the aid of Samsung's noise reduction algorithms and the fact that the camera is optically stabilized. We haven't added 2x zoom samples for our nighttime shots because the secondary snapper is not used when ambient light goes down. Instead, what you get when you hit the '2x' button in the viewfinder is a digitally zoomed image captured by the main sensor.
The S9+ produces incredibly sharp nighttime images, but their dynamic range could have been better. That's not to say it's bad, but there's slight room for improvement there. This is definitely one of the best cameras for low-light shooting on the market right now.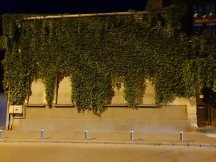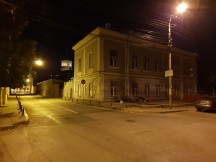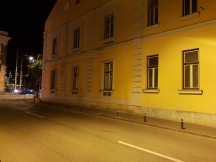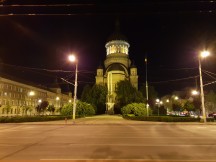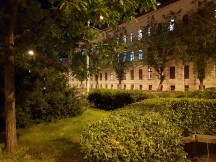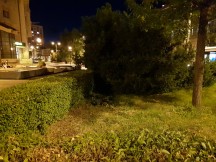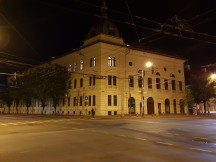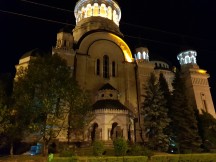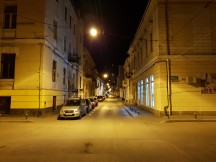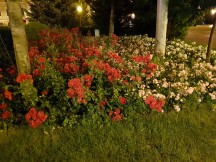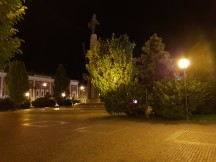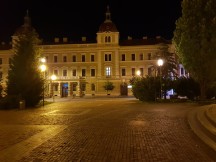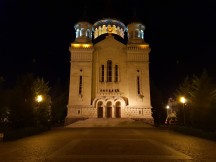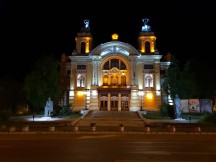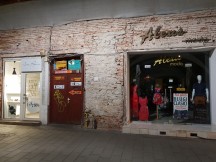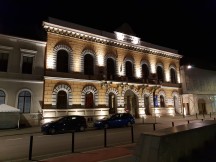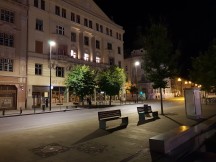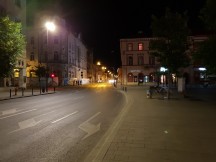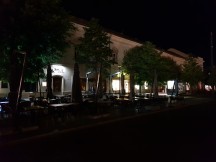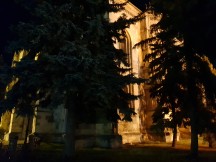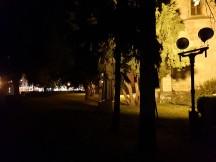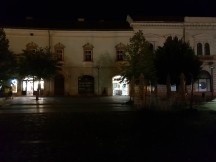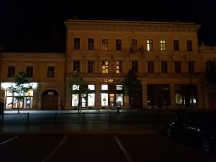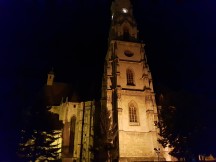 Samsung Galaxy S9+ nighttime photos
Selfies come out good too, even if the same sensor is used as seen in last year's Samsung flagships. The 8 MP snapper has autofocus, which is still not very prevalent in front-facing setups. Its f/1.7 aperture helps with low-light capture, and overall the shots are pleasing and usable in all but the most extreme of lighting conditions.
Samsung even offers a Selfie Focus mode that will blur the background for 'portrait mode' like images, despite the use of a single lens. The results of that processing are decent, but edge detection is easily fooled by stray hairs.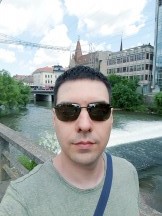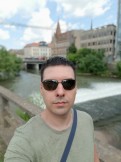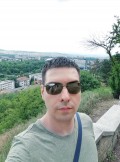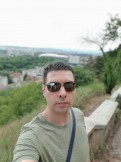 Samsung Galaxy S9+ selfies, daytime, without and with Selfie Focus (portrait mode)
When ambient light levels go down, you'll find that the Selfie Focus mode has issues recognizing your face and applying the fake blur effect. So for our nighttime selfie samples we decided not to use it. We find the much too white skin tone shown by these pictures a bit worrying, as the public lighting around was by no means bluish white.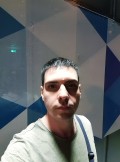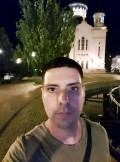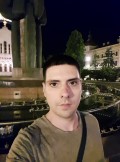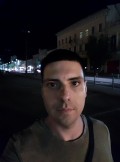 Samsung Galaxy S9+ selfies, nighttime
The camera app now requires you to swipe on the viewfinder to access the various modes, and there's still no dedicated video viewfinder, you have to press and hold the record button to see the correct video framing before you start recording. We found the app fast, reliable, and easy to use. You can double-press the power button to start it up no matter what you're doing (or if the screen is off).
This being a Samsung, it goes without saying that you have a million different options at your disposal, but as usual you can ignore them and just go with the defaults. As showcased by our samples above, that will result in great pictures anyway, so there's no point in bothering with complicated settings unless you're a camera enthusiast.
I've reading and following gsmarean for a long time and I had full faith in them. Now after reading the review I understood that they're all fake,paid reviews. Samsung galaxy s9+'s battery life is the worst. I have an s9+ and the battery life is n...
Hello to all. I want to share my expiriance. So , i one note 9 , allways owed notes... Notes are gretatest. Then I bought s9+ as a secondary phone. Still i favor note more but and came to idea to sold my s9+ for note8. Note 8 , disapointm...
I was a samsung fan until the s9. Bought in Indonesia and had problems after 9 months. Phone would not turn on. Unfortunately I was out of the country die to injury and not able to take back until 14 months of which the phone was not warranted. The p...