Samsung Galaxy Watch4 review
GSMArena Team, 09 Sept 2021.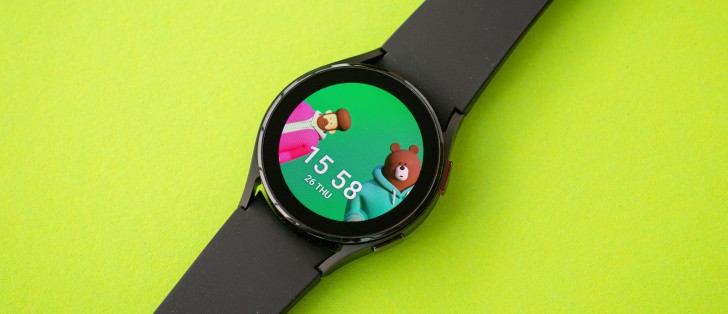 Hardware
The Samsung Galaxy Watch4 series premieres the brand new Exynos W920 chipset. Designed specifically for wearables, this new 5nm chipset is a big step up from its predecessor, the 10nm Exynos W9110.
The new SoC brings a 20% boost to CPU performance and up to 10 times better GPU performance over the silicon inside the Galaxy Watch3 series. That last bit is felt through the animations on this year's watch when you compare it side by side with the previous generation.
Despite the upgrade in CPU performance, it's still a dual-core processor, and the clock speed is almost the same - 1.18GHz vs. 1.15GHz.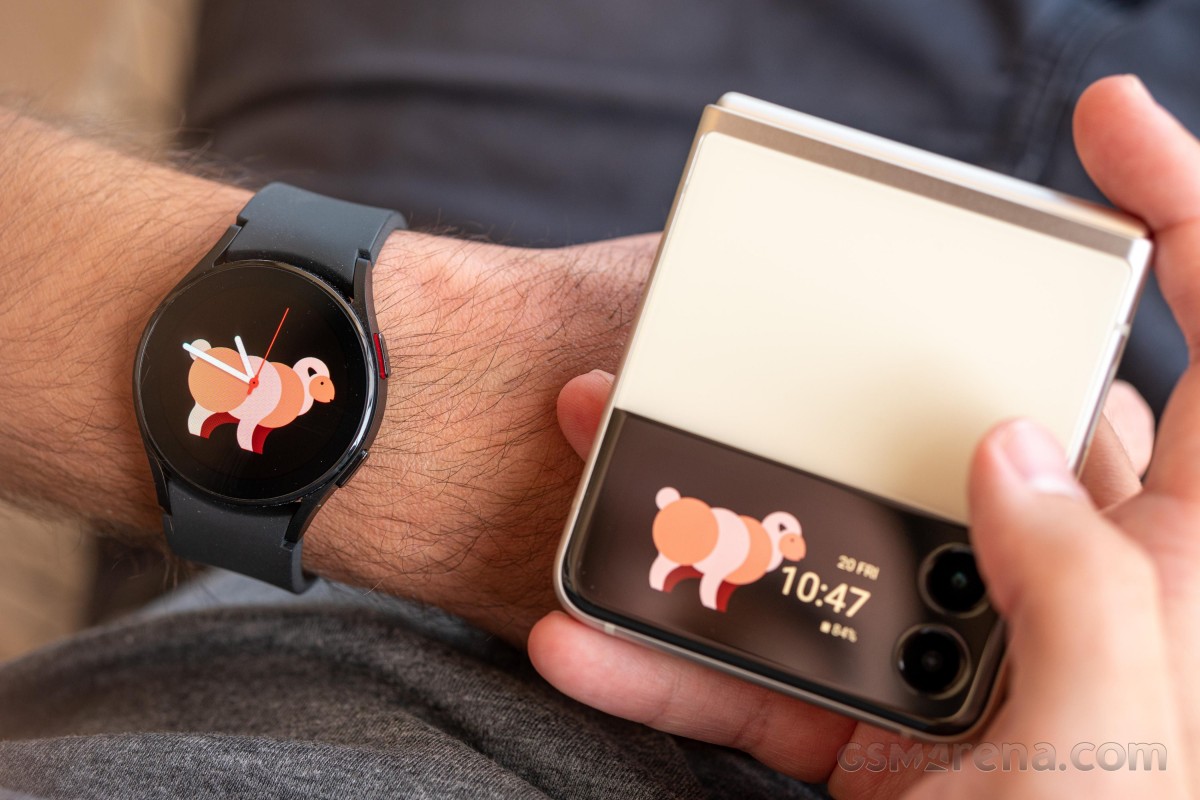 The new Galaxy Watch4 series bring twice the storage over their predecessor and 50% more RAM - all models now come with 1.5GB of RAM and 16GB of storage. The last bit is handy when you want to download a bunch of Spotify playlists for offline listening.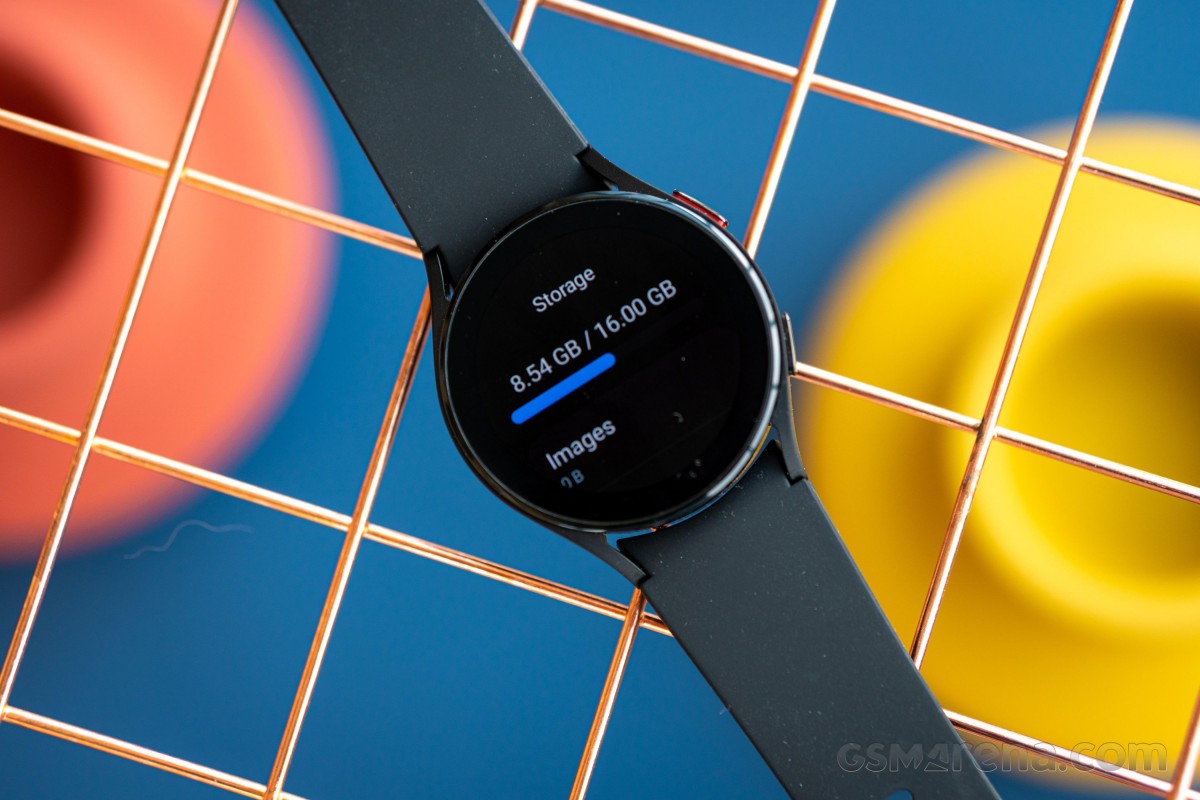 Another notable improvement is the display. It's sharper than last year's thanks to an increase in resolution - 396x396px on the smaller models and 450x450px on the larger ones, up from the global 360x360px resolution used on the older generation models. Text and graphics are very sharp. Samsung's myriad of watch faces really pop on this canvas.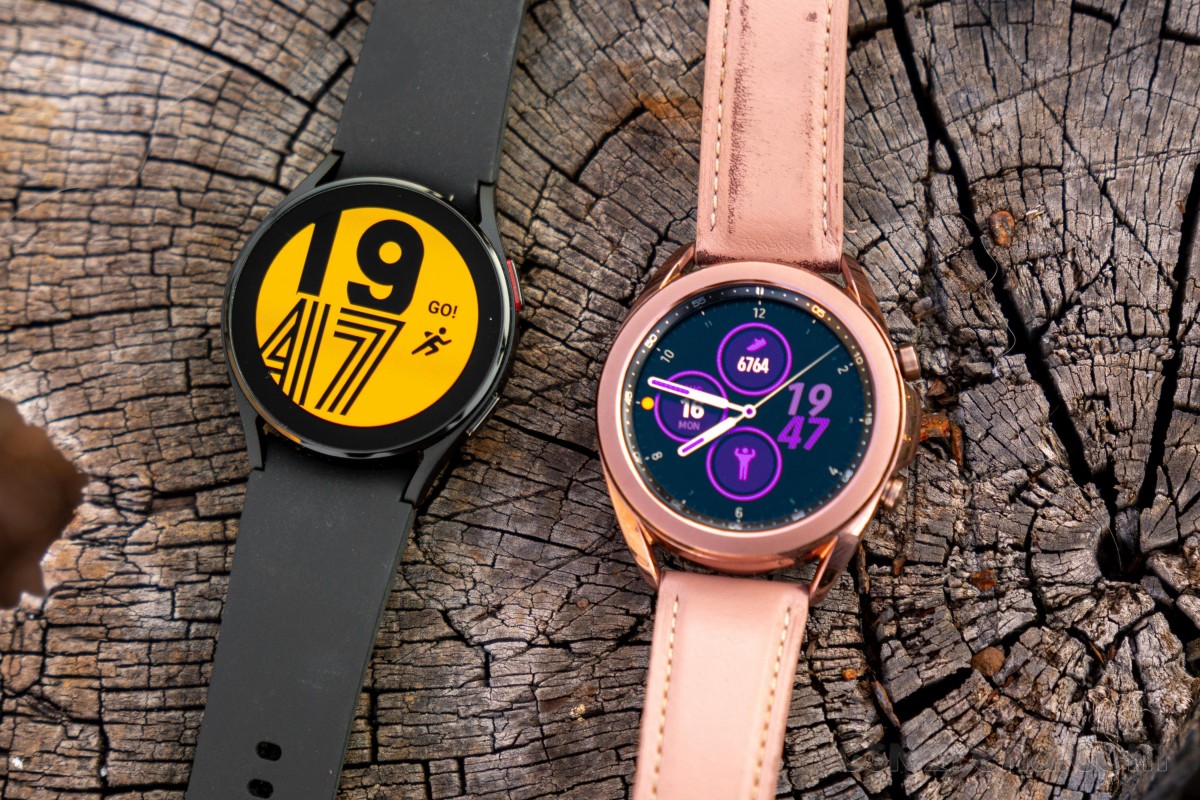 Otherwise, the display is as good as last year's, which is to say it's about the best display on a smartwatch you can have. It's easily visible outdoors and won't take your eyes out in dim indoor conditions.
A word on the BioActive sensor, specially developed for the Galaxy Watch4 series. Samsung put electrodes in the bottom part of the watch as well as the buttons that put a very weak current through your skin to measure the amount of water through impedance. Water has low impedance to electricity, which is what the sensors look for.
In 15 seconds, the Galaxy Watch4 measures electric currents 2,400 times. It then uses the impedance data to estimate your body composition breakdown - that includes fat, skeletal muscle, water and basal metabolic rate. This gives you a BMI (body mass index) reading, which you can then use as a tracking point for the future - the BMI and its individual components will change over time through your diet and workouts.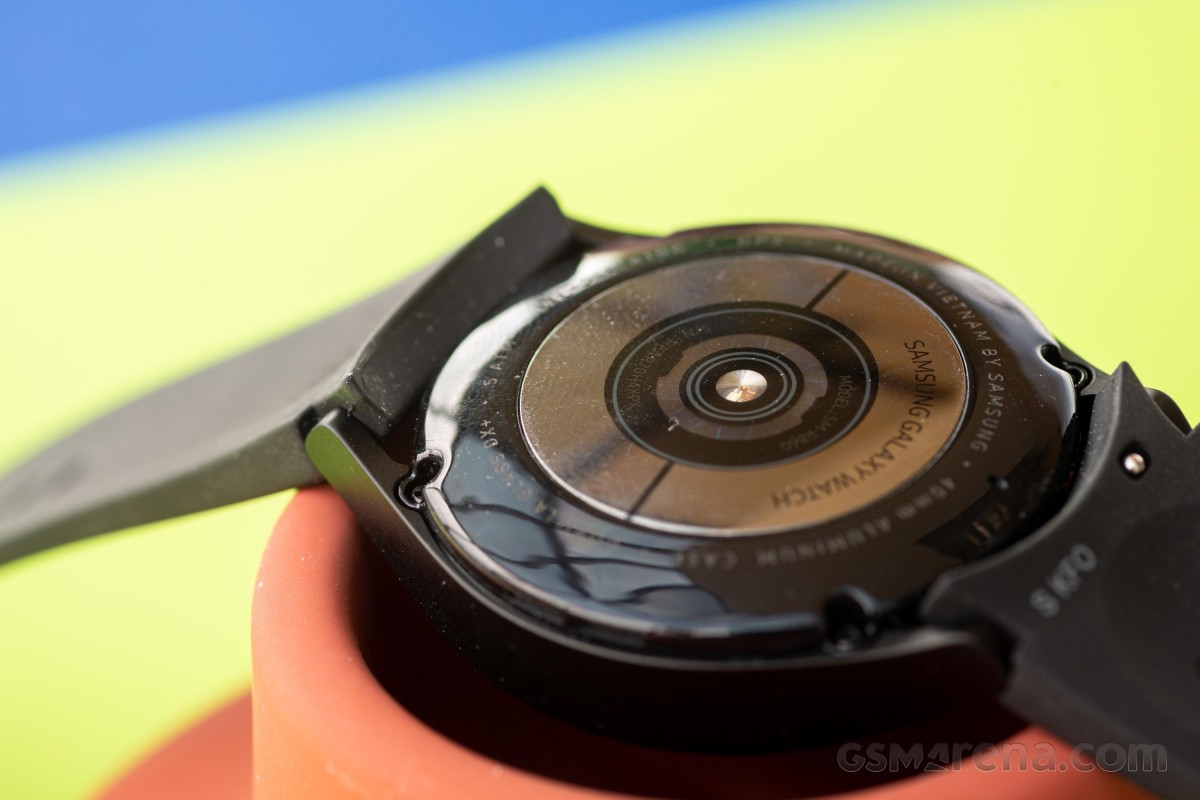 Samsung claims its BMI measurement is 98% accurate when compared to professional DEXA/DXA (bone densitometry) scanners. We haven't verified this, but you would still get valuable information from the watch if you monitored your BMI over time. Just make sure you hydrate well before measuring, as the measurement consistency of this type of sensor vastly depends on how hydrated you are overall.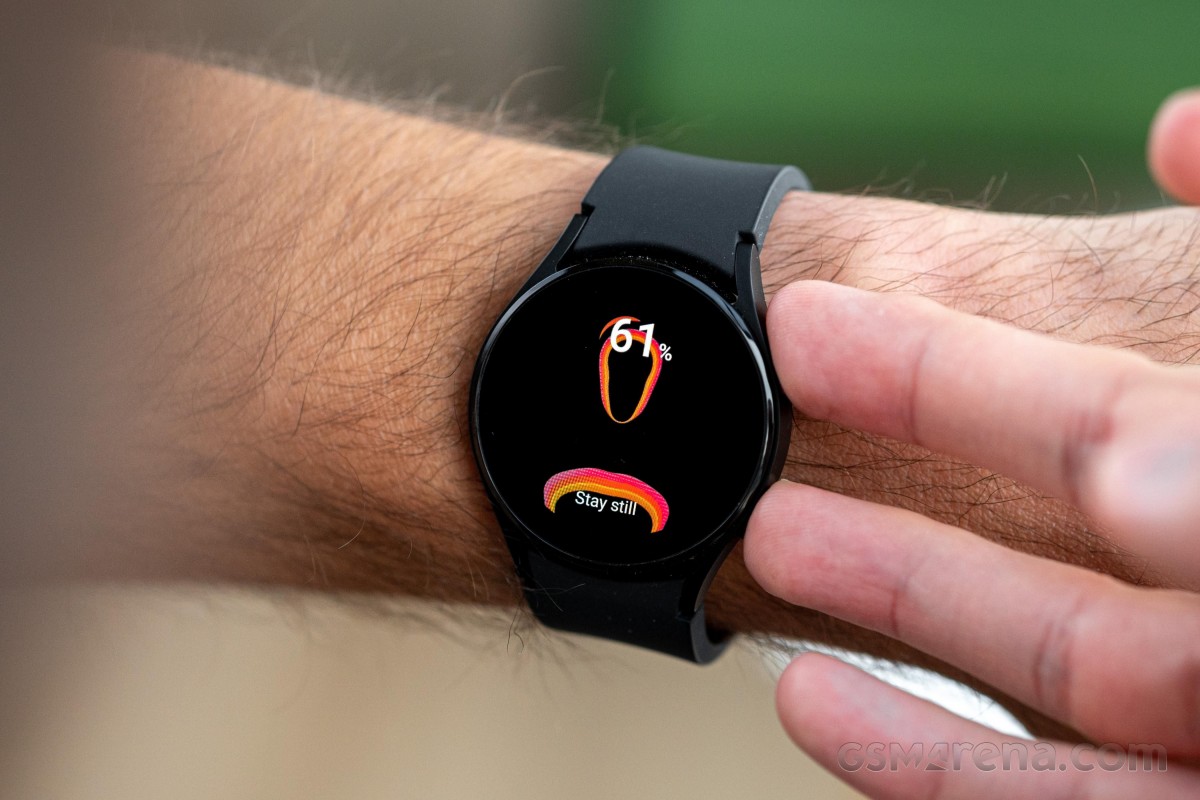 The same sensor also does heart readings. One is an electrocardiogram (ECG), and the other is a blood pressure reading - both modes rely on the electrodes inside the two buttons, and you need to follow the instructions on the watch (keep hands up, keep still, don't talk, etc.). However, to reiterate, both the ECG and Blood Pressure functionalities need to be certified in the specific country where you reside so that Samsung enables them, so check for your locale if either feature is important to your purchase decision.
You can also measure your heart rate and blood oxygen levels, like you could on the older generation Galaxy Watch3.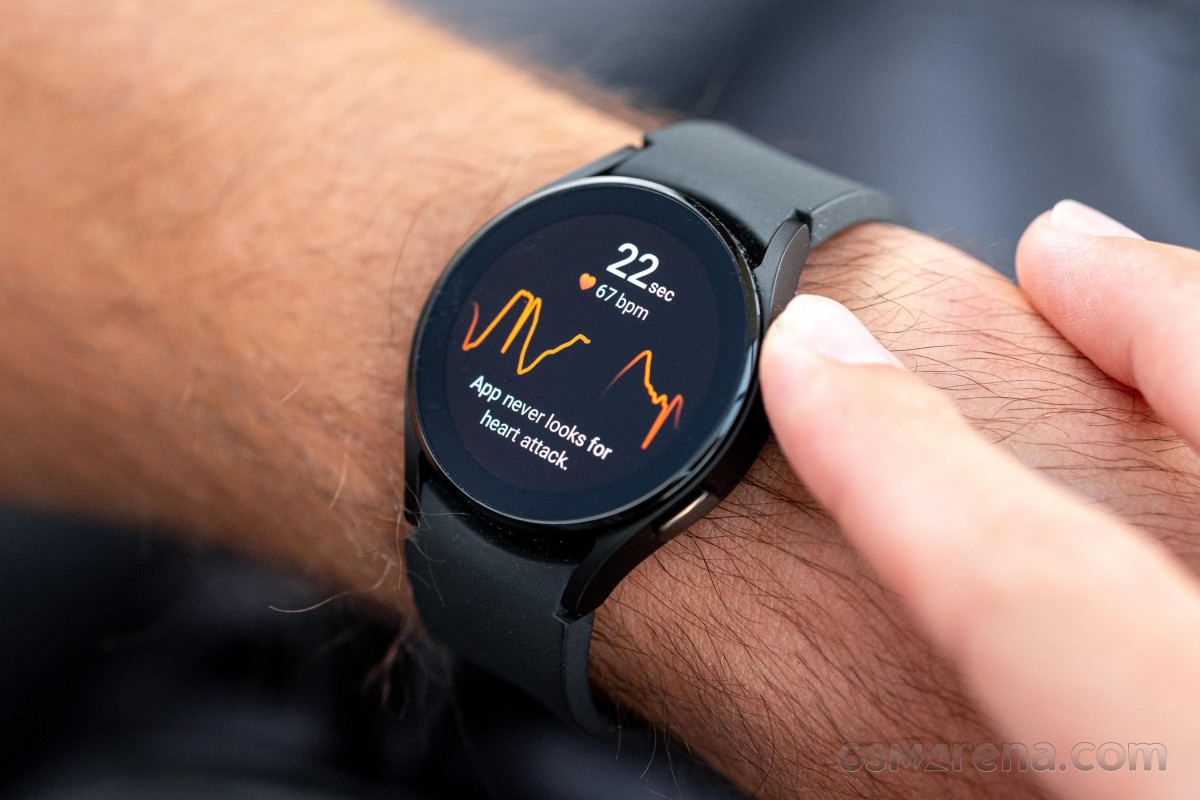 Finally, a word on vibration. It's very strong on the Galaxy Watch4. And it's a quality-feeling buzz, not a 90s Nokia buzz. Where we would've liked a bit more from the Galaxy Watch4's motor is its fusion with the software - every haptic moment is long and strong, there are no subtle little nudges or taps from notifications or apps.
Battery life
Samsung claims the same 'multi-day' battery life for the Galaxy Watch4 series as it did with the Galaxy Watch3. The unit we've tested is the 40mm model with a 247mAh battery, which is the same as last year's 40mm model. The larger 44mm and 46mm come with a 361mAh, a bit bigger than the 340mAh of old.
Overall, you shouldn't expect more than two days of battery life from a single charge. On a day with notifications on and always on display, we did a workout of around 1 hour and 30 minutes and then spent the night with the watch on for sleep tracking. The next morning we had about 20% battery left, which went down to around 15% after the morning commute to the office.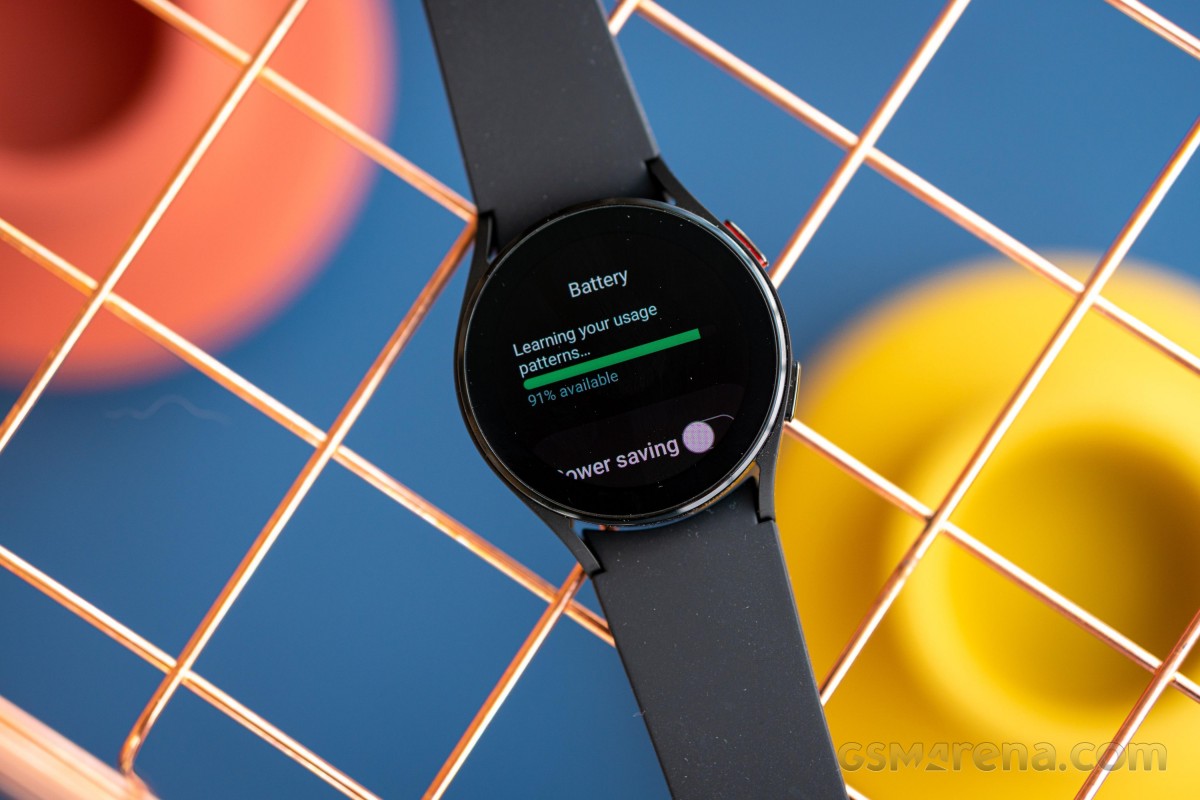 With a similar day of use without workouts but still with sleep tracking, we had the watch at 40% when we opened our eyes in the morning. If you refrain from the always-on and notifications, you might be able to squeeze three days out of the Galaxy Watch4, but only barely. The larger models with the bigger battery might be able to achieve a few more hours here and there, but you should likely expect similar up to two days battery life.
A full charge took an hour and a half.
Maybe something very recent to be aware of that the (title quote from source, google it) "Samsung Galaxy Watch 4 new update can "paralyze" smartwatches" . No fix and Samsung acknowledge unknown versions of this model can be affec...
I brought the samsung galaxy 5 pro a week ago and the strap has left burn mark on my wrist where the buckle does up , they are very sore and have burst causing my skin to be vet red . I have brought an alternative strap but surelythis should not ha...
Anonymous
26 Oct 2022
msg
Pointless piece of crap what is the point in a watch that needs changing everyday. I have one and it's useless may as well have a solar battery too ffs. Never again going back to Huawei watch lasted 2 weeks on 1 charge waste of money