Samsung Galaxy S7 and S7 edge: Samsung at MWC 2016
Samsung at MWC 2016
GSMArena team, 20 February, 2016.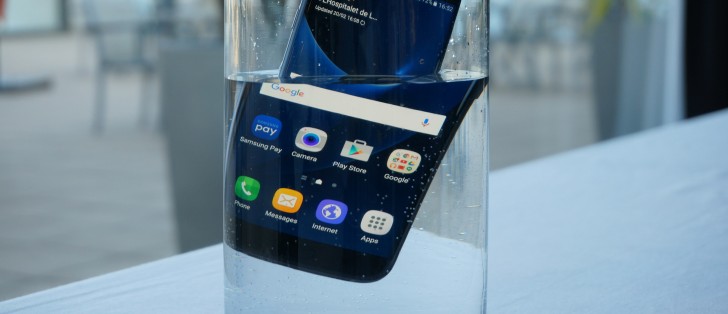 Samsung Galaxy S7 hands-on
Handling the Samsung Galaxy S7 we are instantly reminded of the S6 (which we brought along for comparison purposes). The two look quite similar in photos, but in person, they are much easier to tell apart.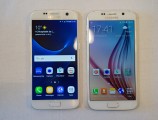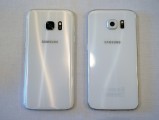 Samsung Galaxy S7 (left) and Samsung Galaxy S6 (right)
The S7 is slightly thicker but doesn't feel like it, because its back is now beveled like the Note5. This makes it more comfortable in the hand.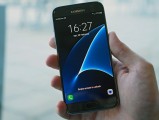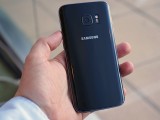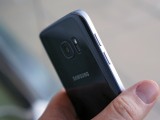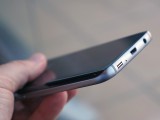 The back is beveled, which makes the phone a joy to handle
The Black color option looks amazing until your fingers get it all greased up. The White paint job is the most resistant to fingerprints.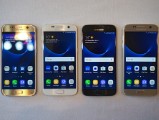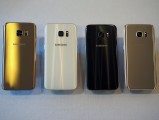 The four color options to be available at launch
Samsung will use both Snapdragon 820 and Exynos 8890 for the Galaxy S7 and S7 edge. Performance between the two chipsets has been balanced out and should be 30% faster in CPU terms, 60% faster for the GPU.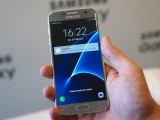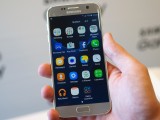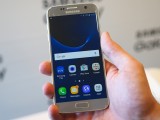 The Galaxy S7 launches with the latest TouchWiz, built on Android 6.0 Marshmallow
The screen has the same Always On feature as the S7 edge.
Same goes for the camera - large 1.4µm pixels paired with a bright f/1.7 aperture. The nearly-flush camera looks much better than the S6 hump, it can almost pass for a design accent.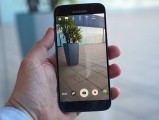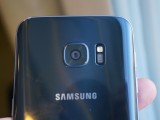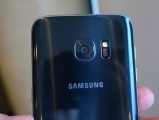 The refreshed camera UI • The camera sticks out less than half a mm
The S7 pair features wireless charging, supporting both the Qi and PMA standards. There's a microUSB 2.0 port on the bottom, Samsung sticking to the tried-and-true standard (still bitter from the USB 3.0 experience?).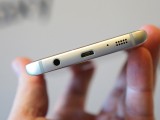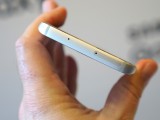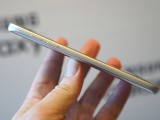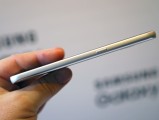 Standard microUSB 2.0 on the bottom • Card tray on top • The other two sides
Here's a closer look at the card tray. The two cards are parked in a line, instead of going side-to-side.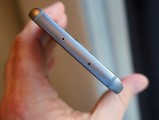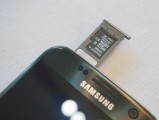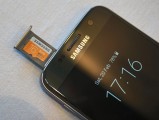 A closer look at the card tray
The Galaxy S7 design has only seen subtle changes since the S6, but these small differences add up to a much more polished experience.
I have s7 edge, that is why I said is a phone
have been using s7edge for a while but the data signal (4G) at d network bar stopped showing and since then the browser stopped I can't use the phone for any internet stuff. pls any idea on the cause and solution fr that