Samsung patents a way to make the entire screen a fingerprint reader
Peter, 22 October 2018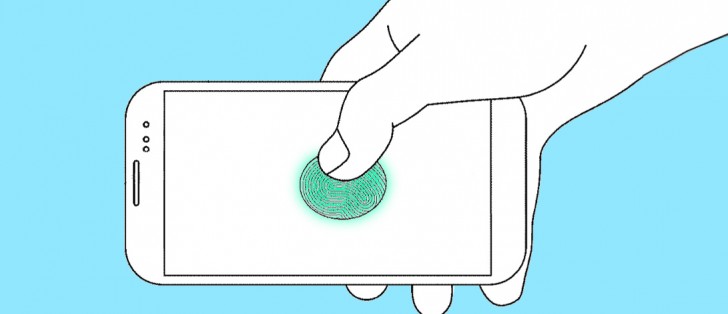 Samsung has filed a patent that describes a way to turn the entire display of a phone into a fingerprint reader. Current in-display fingerprint readers are not any bigger than the old readers and are fixed in place, so they are not as convenient as they can be.
The patent describes an optical reader and specifically notes that it can be applied to foldable phones. This type of sensor will give apps more freedom in positioning the authentication UI on the screen so it will be used in tablets and other devices as well. Here's how Samsung imagines the reader: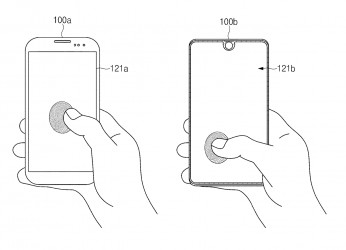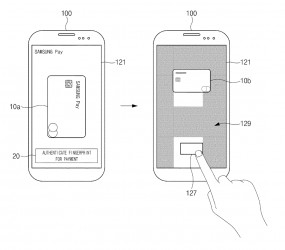 Patent drawings of Samsung's all-display fingerprint reader
Don't worry about the notch in the image, chances are that Samsung is looking to sell the all-display fingerprint reader to other manufacturers instead of adopting the notch. Anyway, the new reader requires a low-power processor to wait for the user to touch the screen while the main chipset sleeps.
The reader will scan a finger three times, each scan requiring about 20-30ms. The brightness of the screen is adjusted between each scan (which takes about 200ms) for improved resilience and accuracy. The display goes typically between 200 nits and 600 nits and even a local "high brightness mode" is used to go over 1,000nits.
In total, it would require around 700ms to complete a scan, which in line with Synaptics optical fingerprint reader.
Related
Samsung has the best screen and also the best fingerprint scanner. Heehee
I'm not sure what crappy fingerprint sensor your phone has but my S8 opens immediately when I put my finger on it. Tell me, what are you going to do with the extra .2 seconds you save in a day by not using your fingerprint scanner? How exactly do...
Can anyone CLAIM the on screen fingerprint reader is faster and saving energy?
Popular articles
Popular devices
Electric Vehicles