Samsung sells a limited number of Galaxy Z Flip units ahead of official launch
Peter, 13 February 2020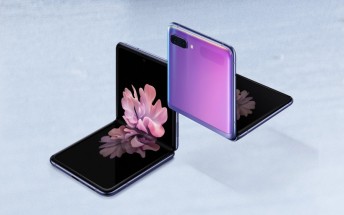 Samsung held an exclusive sale of a limited number of Galaxy Z Flip phones in its Digital Plaza stores in Seoul, prior to the official release of the phone (in Korea, pre-orders are supposed to start shipping tomorrow). Only 900 units were available, but they were all sold before the end of the day, despite the relatively high price of KRW 1.65 million.
Sales started at 10:30 local time. The Mirror Purple units were the first to run out, around 16:00. The other color option that was available, Mirror Black, lasted until around 18:00, clearly showing which is the hotter of the two colors.
Note that initially the Purple model will be produced in lower numbers, so you may have to wait a bit longer for one when ordering online. Thereís also going to be a Mirror Gold version, but thatís not available yet.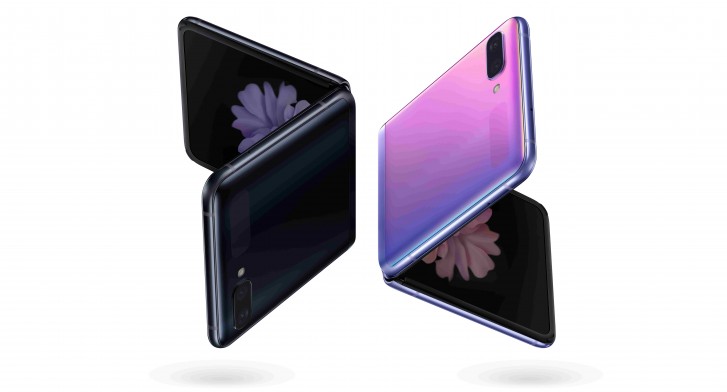 The Thom Browne Edition of the Samsung Galaxy Z Flip is slated to be an online exclusive, but thereís talk that the same Samsung stores might also hold a limited offline sale (like they did for the Galaxy Note10+ Star Wars Edition).
Source (in Korean)
Related
My Samsung rep brought one in to work too. She was going on about how Samsung have created the worlds first foldable glass smartphone... but the reality is this is not glass. I don't care what Samsung say, the screen is not glass. It's a very co...
My Samsung rep brought it in today. It's was cool of course. He had the s20+ again which he brought a couple weeks ago. The software still doesn't allow me to see the camera resolutions cause it's more pre production and anti leak software. But we...
No launch date for Ireland yet, only a pre-registration page >.