Samsung thinks it can sell 5-6 million foldable phones next year
Peter, 21 October 2019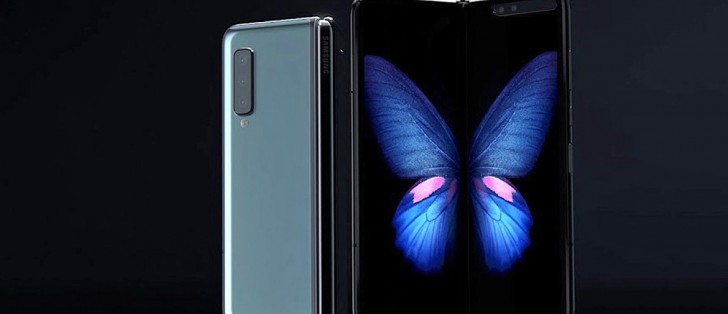 Korean publication ET News is reporting that Samsung is looking to aggressively expand production of foldable phones for next year. The company is reportedly targeting a 10-fold increase, but analysts question whether there's enough market for all of them.
Based on the numbers reported, Samsung has sold 500,000 Galaxy Folds. Next year, it plans to produce 5-6 million units. Samsung Display is looking into ways to boost production.
Currently, Samsung is selling the Folds in batches of 10,000. To reach those new production targets, Samsung will need to invest in its Vietnam-based facilities to boost production – especially if it wants to switch to Ultra Thin Glass (which is a hard material to manufacture in high volumes).

Market researchers are predicting that most foldable phones sold next year will come from Samsung. However, DSCC estimates that there's enough demand for 4-5 million units while IHS Markit is more pessimistic, pegging the number at 3 million.
So, even if Samsung's foldables dominate the market, the company might still not be able to hit its sales targets. Perhaps this negative attitude from analysts caused Samsung to cut its initial plans of 10 million units to something more reasonable.
We've heard murmurs that Samsung is working on a new model – or perhaps models, plural. One of them will fold vertically, there may be an outward-folding model and an "affodable" model – going from the current $1,980 price tag of the Fold to $1,500 or so. The clamshell was supposed to come out in Q1 next year, but ET is reporting that there may be a delay.
The problem facing Samsung (beyond convincing the people that foldable phones are more than just a gimmick) is that the market trend is for lower sales of premium models. And foldables are in the top echelons of "premium".
Source (in Korean)
Related
Well i am always trustworthy even if it means it will hurts. Lying and lies arent the good way to make a friends.
I personally feel the Galaxy Fold is a bit of a niche product. Folded it only has a 4.6" screen, which by phone standards is very small now. Unfolded, yes it's a sizable 7.3", but even then that's still smaller than say an iPad Mini! B...
Anonymous
08 Nov 2019
m7d
Eloquently said.
Popular articles
Popular devices
Electric Vehicles