UBI predicts 72% AMOLED market share for Samsung by 2020
Himanshu, 23 February 2017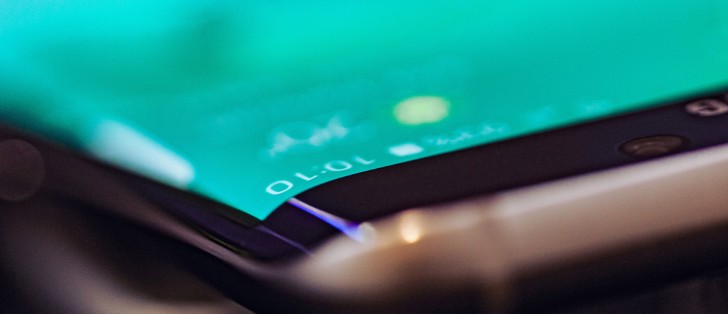 According to a recent report from market research company UBI Research, by 2020, Samsung's share of the smartphone AMOLED market will stand at 72%. That's actually a substantial decrease from, the 89% the Koreans hold now, but the market itself is expected to explode to $57B milestone by that year so the net growth is still going to be pretty strong.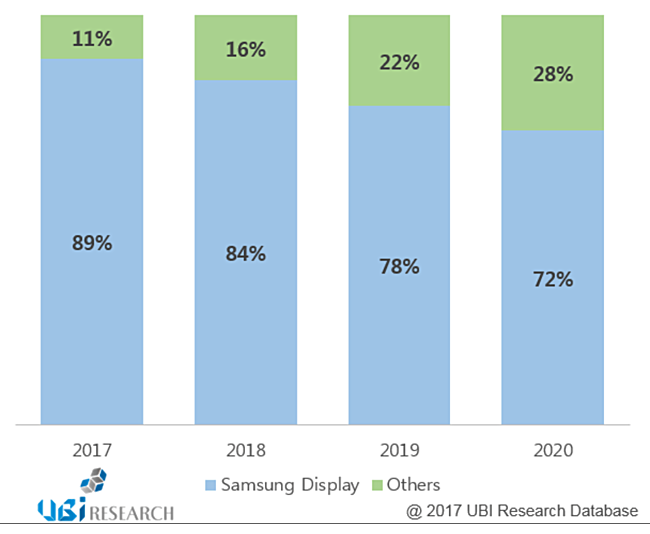 The report - titled "2017 OLED Display Annual Report" - notes that the market for AMOLED panels is expected to see a huge jump this year thanks to demand from the likes of Apple as well as some Chinese smartphone manufacturers.
Samsung Display "has invested the mass production line in large-scale for flexible AMOLED panel starting in 2016, and its investment will be extended for catching up with its growing demands in this year rather than last year," the report says.
Related
Actually, cledis will be used for big commercial products, so there is no need for Sony to use it on mobile phone. Sony (part of Jdi) promises to use their superior oled technology by 2018.
i've heard some predictions not so long ago. 2012 end of the universe, trump has a 1% chance to become president predictions based on what? that's right... nothing
You forgot the best among them the "trolLED"
Popular articles
Popular devices