Sony Ericsson XPERIA Play review: Bring your 'A' game
Bring your 'A' game
GSMArena team, 20 April 2011.
Good 5 megapixel snapper
The Sony Ericsson XPERIA Play has a 5 megapixel camera, complete with a single LED flash. It produces images of 2592х1944 resolution and offers image stabilization and geotagging. It turns out that the XPERIA Play doesn't really offer the touch focus we thought it would so you can scratch it off your feature list.
There's no dedicated shutter key on the XPERIA Play – the space is used up by the trigger. Some other gaming controls work in camera mode though. The X button serves as a shutter key and the O button is a back key. The menu key brings up the relevant options.
The main set of options is limited to focusing mode, exposure, scene mode, color effect and picture size. ISO, for example isn't among the available user-configurable options.
In terms of image quality, the XPERIA Play camera is not the best 5 megapixel camera we've seen but it isn't half bad either. It doesn't resolve as much detail as the best of business, but colors and contrast are fine and noise is kept to reasonable levels. If you are not pixel-peeping and you'd use your shots without any cropping, the XPERIA Play offers a generally nice camera.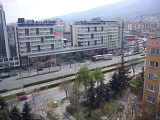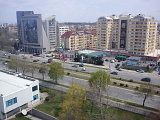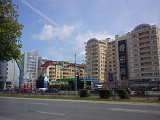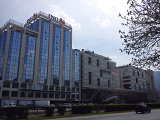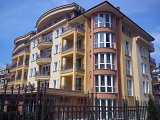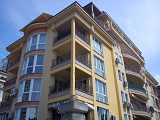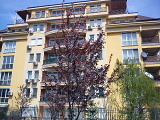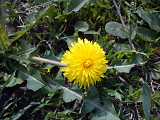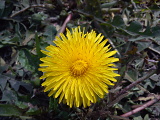 Sony Ericsson XPERIA Play camera samples
The XPERIA Play does seem to offer a good macro focusing mode. Check out the flower images above.
Photo quality comparison
The Sony Ericsson XPERIA Play enters our Photo Compare Tool to join the other 5MP shooters. The tool's page will give you enough info on how to use it and what to look for.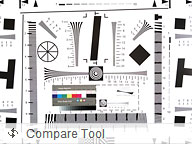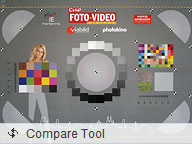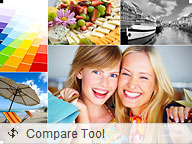 Sony Ericsson XPERIA Play in our Photo Compare Tool
Video recording maxes out at WVGA
The Sony Ericsson XPERIA Play maxes out at WVGA video at 30 fps. Most high-end smartphones offer at least 720p nowadays, some even probing Full HD video. The XPERIA Play seems to disagree though. Gaming is the key here and it seems WVGA video is enough for this droid.
Update, 03.08.11: Sony Ericsson released a software update that enables stereo sound when recording videos.
Update, 25.10.11: The Xperia play now offers 720p video recodring with continuous autofocus thanks to an update from Sony Ericsson.
The somewhat low detail aside, the XPERIA Play videos are smooth enough, with good colors. The video camera interface repeats the still camera. It's pretty basic but gets the job done.
Here's a WVGA video sample taken straight from the phone.
And here's an untouched video sample for download.
AnonD-618616
09 Dec 2016
g0x
well I know this is late but he can still get one used, that's what I did when I got my 2nd one.
They aren't being made anymore, what i'm saying is youvcant get one
calvin05cia
13 Apr 2015
nI9
This phone is brilliant but they have stopped making them which is why i won't sell mine