Sony Xperia 1 II review
GSMArena team, 29 May 2020.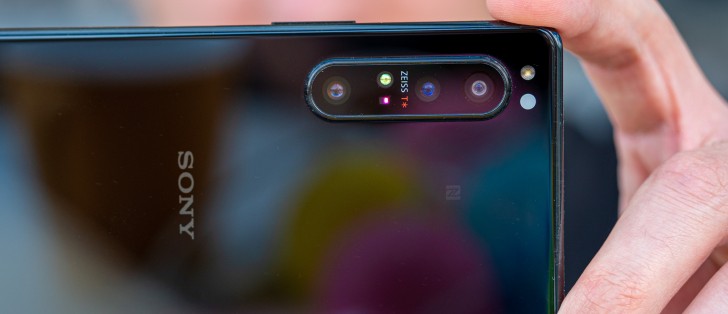 Daylight image quality
The Xperia 1 II captures really nice photos with its main cam in broad daylight. It has deep vibrant colors that remain true to life. Fine detail is well resolved and foliage maintains a natural look without the overprocessed results characteristic of some competitors (cough, Samsung). Noise is very well controlled too, though the images aren't quite as squeaky clean as, well, Samsungs'.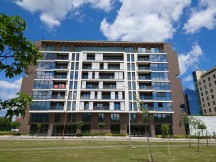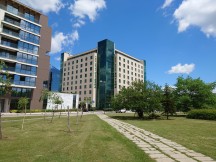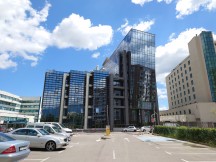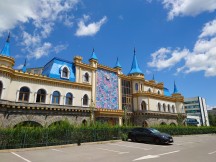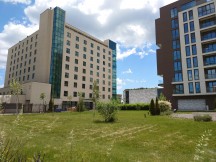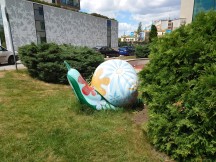 Daylight samples, main cam, default Camera app
The Xperia's full auto settings aren't overly eager to dabble HDR and do produce images with a contrastier look without the wide dynamic range of most other high-end phones in certain difficult scenes like the snail above. You will get it under the right circumstances, only the right circumstances are fewer in the Xperia's mind than you may want. This approach may please purists but we do think that bumping up the aggressiveness of the Sony default algorithms by a notch wouldn't hurt.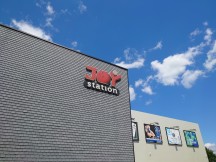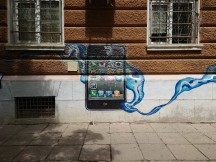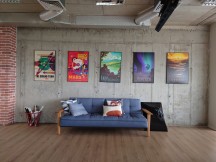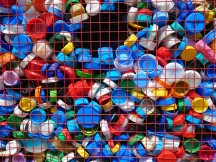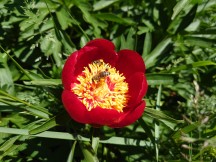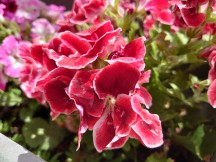 Daylight samples, main cam, default Camera app
You can sort of get that in Photo Pro with the DRO/Auto HDR setting in the Auto HDR state. The flipside to those recovered highlights is a visible loss of contrast, saturation, and sharpness. We can't help but think that some rivals let you have your cake and eat it in this respect in a way that the Xperia misses slightly.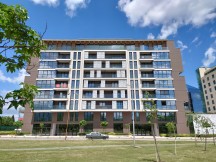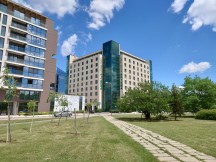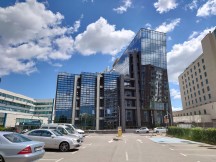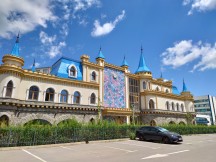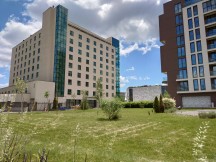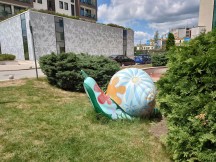 Daylight samples, main cam, Photo Pro app, Auto HDR
We did shoot two scenes specifically with the intent to compare the four different 'modes' and the full auto from the vanilla Camera app was a close match for the Auto HDR shot, yet very similar to the DRO image in the other scene. We'd then conclude than the Camera will do just fine in most scenarios, but if you'd rather have guarantees that you'd retain your highlights, shoot Auto HDR in Photo Pro. Going for DRO doesn't offer the convenience or ease of use of the default Camera app and it doesn't bring meaningful benefits in terms of dynamic range, but you can use it if it makes you feel good.
What you probably don't want to be doing at all, ever, is leaving the DRO/Auto HDR to its off state. That is, unless you absolutely insist on getting images with a 2014 look in terms of dynamic range.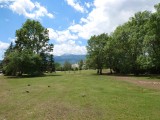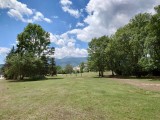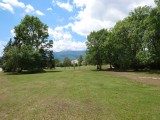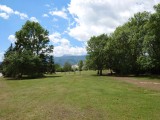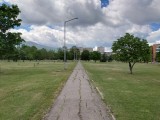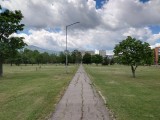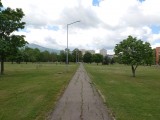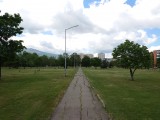 HDR comparison, main cam: Camera app • Photo Pro Auto HDR • Photo Pro DRO • Photo Pro HDR off
The ultra wide's images are a close match in terms of overall rendition, which is nice. That includes colors, but also dynamic range and that's no small feat. It's not quite there when it comes to noise performance and looking up close reveals a bit more of it, but detail levels remain exemplary for an ultra wide camera. High contrast edges will exhibit some color fringing, however, and those you might spot without pixel peeping in the more extreme of cases.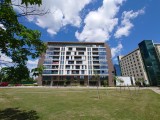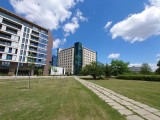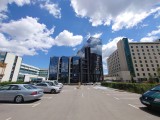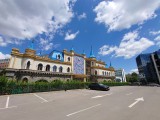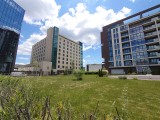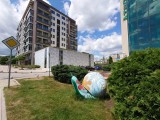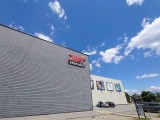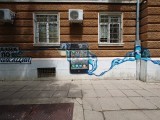 Daylight samples, ultra wide cam, default Camera app
The ultra wide camera of the Xperia 1 II has autofocus and that lets you get close to subjects and still capture sharp images while getting that exaggerated perspective. Using it for actual closeups isn't the best idea, particularly if said subjects are insects.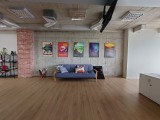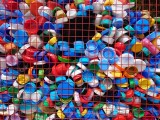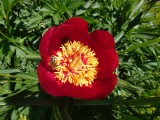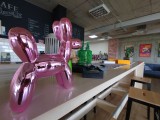 Daylight samples, ultra wide cam, default Camera app
Shooting in Photo Pro in Auto HDR will give you the same relative difference in results as observed on the main cam. Once again, the visible desaturation and loss of contrast aren't dealbreakers and the improved dynamic range is appreciated, but it's somehow not our favorite balance.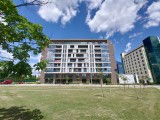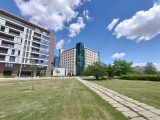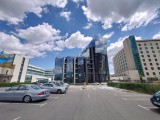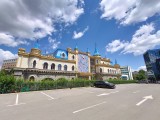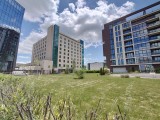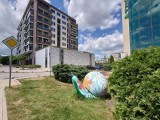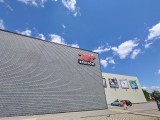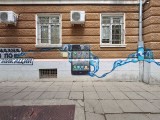 Daylight samples, ultra wide cam, Photo Pro app, Auto HDR
Software distortion correction is available for the ultra wide angle images giving you the familiar tradeoff between wider coverage and straight lines around the edges. We're leaning heavily towards the corrected option for regular shooting, though the bulging edges could be a look you may want on occasion.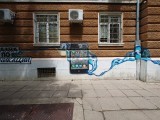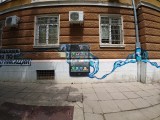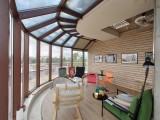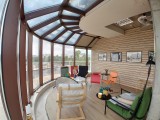 Distortion correction: On • Off • On • Off
The discovery that the Xperia 1 II's telephoto camera isn't quite what it's advertised to be had us slightly annoyed - why is it specified as a 12MP one if it uses a 20MP sensor? Then again, it's not the first offender of this sort, with OnePlus and Xiaomi coming to mind, and then there's Samsung with their 64MP 28-ish mm 'telephoto' camera on the S20s. So anything goes, as long as it takes nice images.
Well, the Xperia is neither here nor there. Its shots have a dreamy soft look to them particularly with distant subjects which is more than a little ironic. It could be a deficiency in the phone's ability to acquire precise focus over long distances or it could be that the lens just isn't as sharp when used on faraway subjects, but nearby shots did end up sharper in our experience. Color reproduction is generally in keeping with the other two and dynamic range is excellent for a small-sensor telephoto.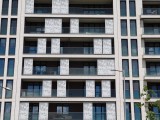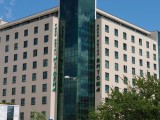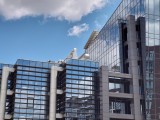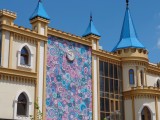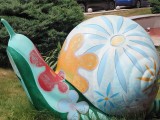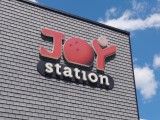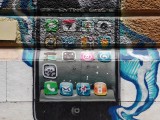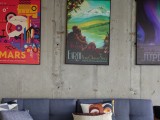 Daylight samples, telephoto cam, default Camera app
Auto HDR doesn't bring surprises - some loss of contrast and color, boosted midtones - okay, not great.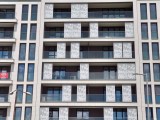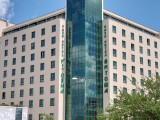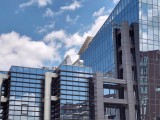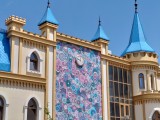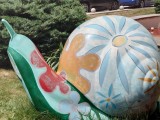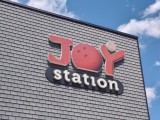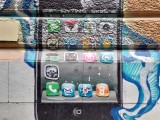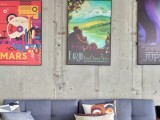 Daylight samples, telephoto cam, Photo Pro app, Auto HDR
Sony's claim that the Xperia's lenses can be used as the trio of pro zooms in the photography world sounds great as a wish, but isn't quite applicable in practice, particularly when it comes to zooming further than the 'native' 70mm of the tele cam. We shot a couple of scenes at the 70, 135 and 200mm equivalents - or what is roughly 3x, 5x and 8x zoom. As similar efforts have proven before, the digitally zoomed in shots can look decent at fit to screen magnifications and are well usable for sharing online, but don't stand up well to pixel level scrutiny. The Xperia does deserve a nod, for not attempting to go beyond that 200mm equivalent.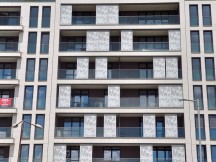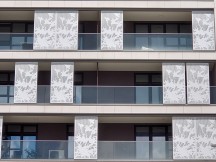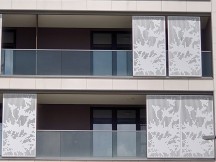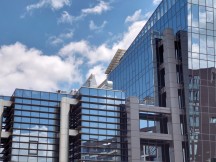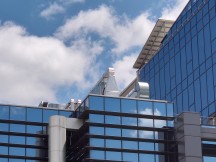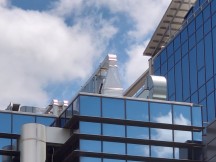 Zoom: 70mm • 135mm • 200mm • 70mm • 135mm • 200mm
Low-light image quality
In low light, the Xperia turns in what can best be described as not immediately likeable, but ultimately very competent performance. Let's elaborate.
Its main camera output using the Camera app (urgh!) is sharp and excellently detailed while noise is kept to a minimum. Color saturation doesn't suffer one bit either. What might put you off at first is the high-ish contast that could leave the tonal extremes underdeveloped - deep shadows, or blown out point light sources. A case could be made that it's the more faithful reproduction, but faithful isn't necessarily what we're striving for here. The good news is that while the blown highlights are forever gone, the shadows do stand up well to some boosting in post processing.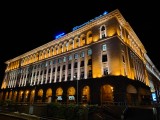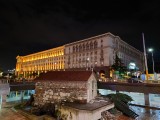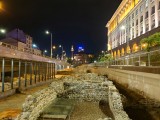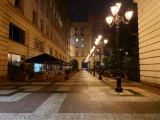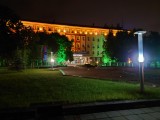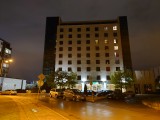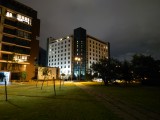 Low-light samples, main cam, default Camera app
If you don't want to bother with that, Photo Pro with Auto HDR enabled is your best bet for better tonal development straight out of the phone. This not-strictly-Night-mode-but-kinda-Night-mode approach does take a few extra moments to capture an image - not that we clocked it, but it's relatively quick at, say, 2 seconds and - and gives you that boost in the shadows and darker mid-tones. It does little for the highlights, so what's clipped is not recoverable, and a side effect is some added softness when compared to the auto-auto shots. But still, these are very good low-light photos coming from a phone.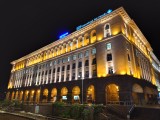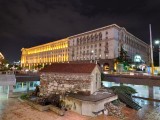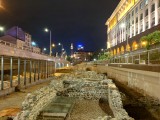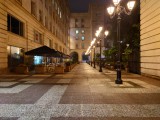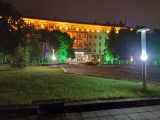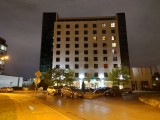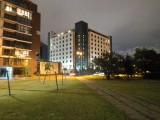 Low-light samples, main cam, Photo Pro app, Auto HDR
We're including comparison shots taken in DRO mode and ones with all of HDR turned off for completeness' sake, but we can't really endorse shooting in either of these modes in low light.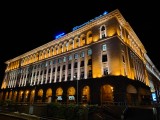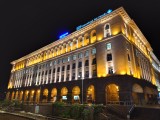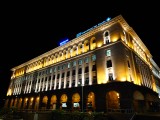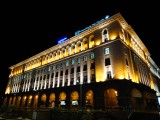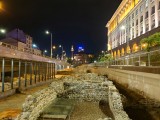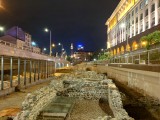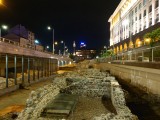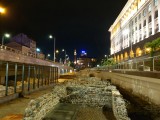 HDR comparison, main cam: Camera app • Photo Pro Auto HDR • Photo Pro DRO • Photo Pro HDR off
The ultra wide angle cam of the Xperia manages to live up to that high standard, for the most part, unless you completely starve it for light. Give it some, and it'll return reasonably high-quality shots - detailed, well exposed, and with good color saturation.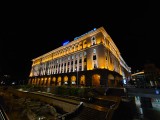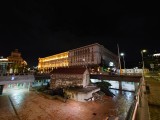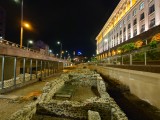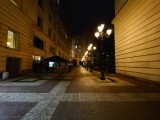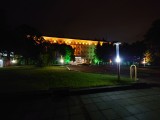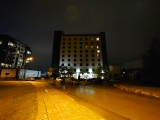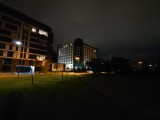 Low-light samples, ultra wide cam, default Camera app
Auto HDR seems more detrimental in this case than it helps. While it will produce the expected tonal bumps, the detail penalty is more visible here and the noise in the shadows becomes an issue. We found that a simple nudge of the shadows slider on the vanilla cam's image in your favorite editing software is more beneficial. Sometimes you just need to put in the extra work. It makes you wonder why Sony hasn't optimized that a bit more.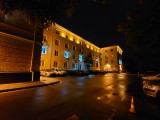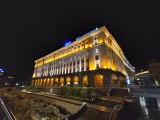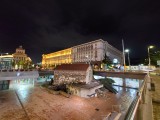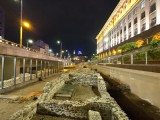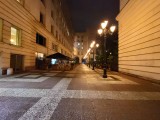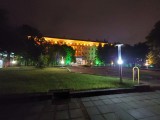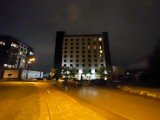 Low-light samples, ultra wide cam, Photo Pro app, Auto HDR
In low light, when you engage the telephoto camera, the The Xperia 1 II always uses that. There are no light thresholds below which it'll default to the main one and that's an honest approach to low-light telephoto-ing that we appreciate.
What we also appreciate are the sharp and detailed shots we're getting. Often hitting its ISO1000 ceiling it still manages to keep noise low and maintain color saturation. Quite the showing.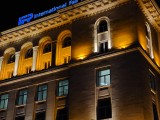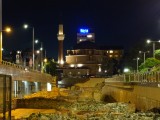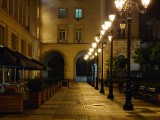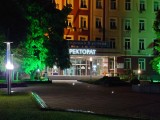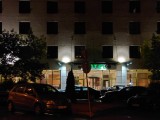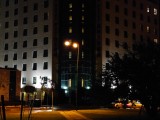 Low-light samples, telephoto cam, default Camera app
Once again, the Photo Pro app with Auto HDR engaged and everything left to auto isn't on the same level. Naturally, with a proper setup (read tripod or another form of stabilization) you'll likely be able to get superior results with the added creative control. Not hand-held in auto, though.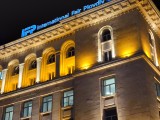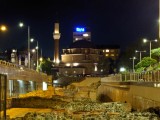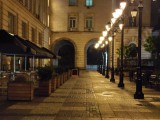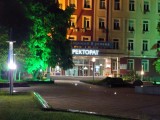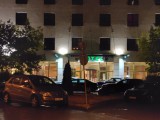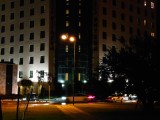 Low-light samples, telephoto cam, Photo Pro app, Auto HDR
Once you're done with the real world samples, head over to our Photo compare tool to see how the Xperia 1 II stacks up against the competition.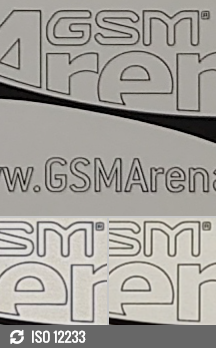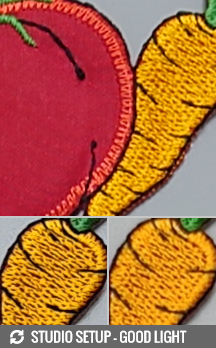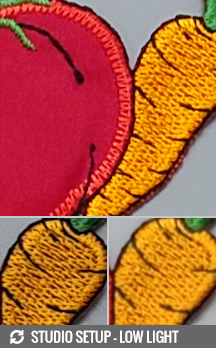 Sony Xperia 1 II against the Galaxy S20+ the OnePlus 8 Pro in our Photo compare tool
Portrait mode
Portrait mode is accessed from an icon in the viewfinder - not immediately obvious, but always in plain sight when you learn where it is. It does a fairly good job with subject separation on humans though an occasional glitch around the shoulders did seep through in our samples.
That's not the Xperia's main portrait issue, however - dynamic range is. There's apparently zero HDR action going on in these shots, and while the subject does get exposed well, whatever moderately bright areas you have in the frame end up blown out.
The Xperia handles non-humans in its portrait mode just fine, and can even isolate fairly complex subjects like the tree crown in the first sample below. Even so, with the right color combos it can get fooled along simple straight borders - the top edge of the street sign. Again, no HDR, bad.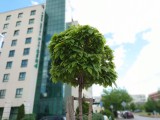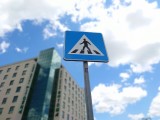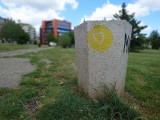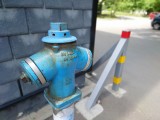 Portrait samples, non-human subjects
Selfies
Yes, yes, the Xperia 1 II has the same 8MP selfie cam with no autofocus - no improvement there. Ah, but it's a nice selfie cam that takes pleasing pictures nonetheless. The selfies are detailed and have accurate skin tones, though dynamic range is a bit on the narrow side - again that's how the Sony tends to process its shots across the board.
Selfie portraits are a hit and miss affair with an inclination towards miss. The concept of a 'subject' is fairly general in the Xperia's book and you may often end up with blurred portions of your cheeks or have bits in the background remain unaffected by the blur. Not ideal.
Video quality
Using its default Camera app, the Xperia 1 II can record video up to 4K with each of its three cams, though it doesn't support 4K60. 1080p does offer the option for 30fps and 60fps frame rates. You get to choose between the h.264 and h.265 codecs for 4K video, while 1080p is encoded using the h.264 only. There's an HDR mode too, again on all three cams, and that one is in h.265 only. A ton more options are available if you go for the Cinema Pro app (and if you know what you're doing).
Footage out of the Xperia's main cam is very good in 4K (55Mbps bit rate). Dynamic range is wide, yet the clips are contrasty and not washed out. Fine detail is abundant and there's a natural look to the processing. Colors are great also - vivid, but not overly so, no weird casts.
1080p at 30fps (17Mbps) is about as detailed as they come and mostly maintains the color and dynamic range properties of 4K footage. It does have an extra level of sharpening taking away a bit of that natural goodness we liked so much about the 4K. 1080p at 60fps means some loss of finer detail, but remains very similar otherwise.
The 16mm cam continues along those lines and captures well detailed 4K footage with likable colors and wide dynamic range - the lighting change made it extra difficult too. 1080p30 is similarly very good, but the 60fps footage has a noticeably jaggy interlaced look.
The tele camera's 4K clips are visibly soft though they do maintain pleasing colors and fairly good dynamic range. 1080p30 leaves little to complain and loses the 4K's hazy look for a noticeably sharper one. 1080p60 comes with small detail penalty, but remains usable.
Stabilization is available in all major modes on all three cameras. Sony makes a differentiation between Optical SteadyShot and plain SteadyShot in its camera specifications, but that's only to account for the lack of OIS on the 16mm cam - in essence all three cams have EIS, the 24mm and 70mm one also have OIS.
Stabilization is excellent on the 16mm and 24mm cams in both 4K30 and 1080p30 modes with ironed out walking shake and smooth natural pans. The 1080p60 mode on both cams is a bit more jittery but still alright. The 70mm cam is more prone to shake by virtue of the longer lens, and the phone doesn't manage to smooth things out in software all too well. Its handhled footage is usable, but shake remains clearly visible.
We do intentionally aim to pick the time for recording our video samples to coincide with quiet weather, but we also shot a couple of samples specifically to try out the Intelligent wind filter. The first clip below has the feature turned off to give you an idea of the weather conditions, and it's engaged for the second video. The difference is indeed dramatic. Mind you, all of the above samples were recorded with the wind filter on.
Here's a glimpse of how the Xperia 1 II compares to rivals in our Video compare tool. Head over there for the complete picture.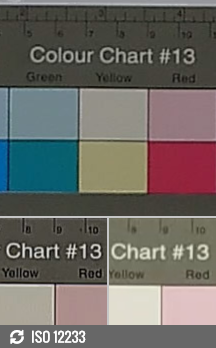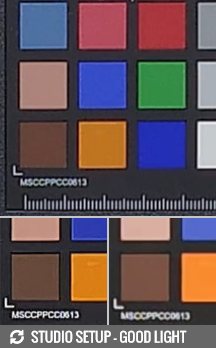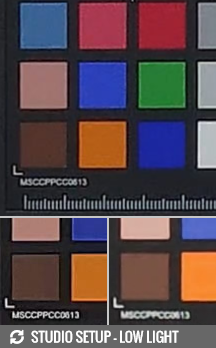 Sony Xperia 1 II against the Galaxy S20+ the OnePlus 8 Pro in our Video compare tool
Idk maybe it's a software problem u can only hope that its fixed with a software update
has anyone experience the front camera suddenly is not functioning? Prompt is "Failed to camera preview".
Anonymous
22 Jun 2021
YTy
Sony is known to put a ton of oleophobic coasting on their phones and this is no exception. It does help to reduce smudges and scratches to degree. I think repelling water is what it was meant for.