Sony Xperia Pro hands-on - true Pro or half-hearted concept?
Ivan, 11 July 2021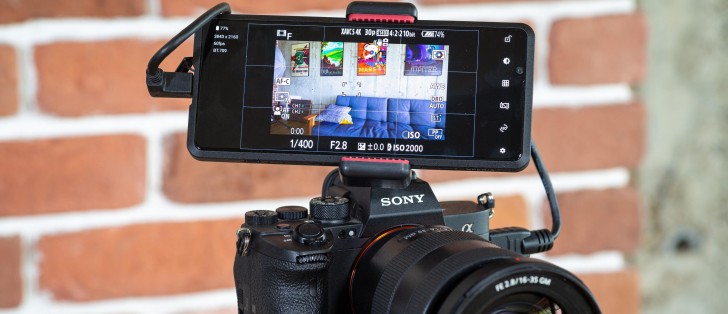 Introduction and unboxing
When Sony announced the Xperia Pro it made sure the focus was on who this device is for - professionals in the field. Sony doesn't even want to refer to the Xperia Pro as a phone, but as a tool, as evidenced by sentences like "Learn More about XQAQ62/B" on the official website.
The Xperia Pro is centered around mmWave 5G streaming of content from a pro-grade Sony camera, which is enabled by the Xperia Pro's one unique feature - the micro HDMI port.
But before we get into the technical details, let's lay down some context. The Sony Xperia Pro costs $2,500 (JPY 250,000) and is exclusively available to the US and Japan. With that price in mind the unboxing experience is underwhelming - you get an 18W charger and a USB cable - no case, not even the HDMI cable required to connect to a camera.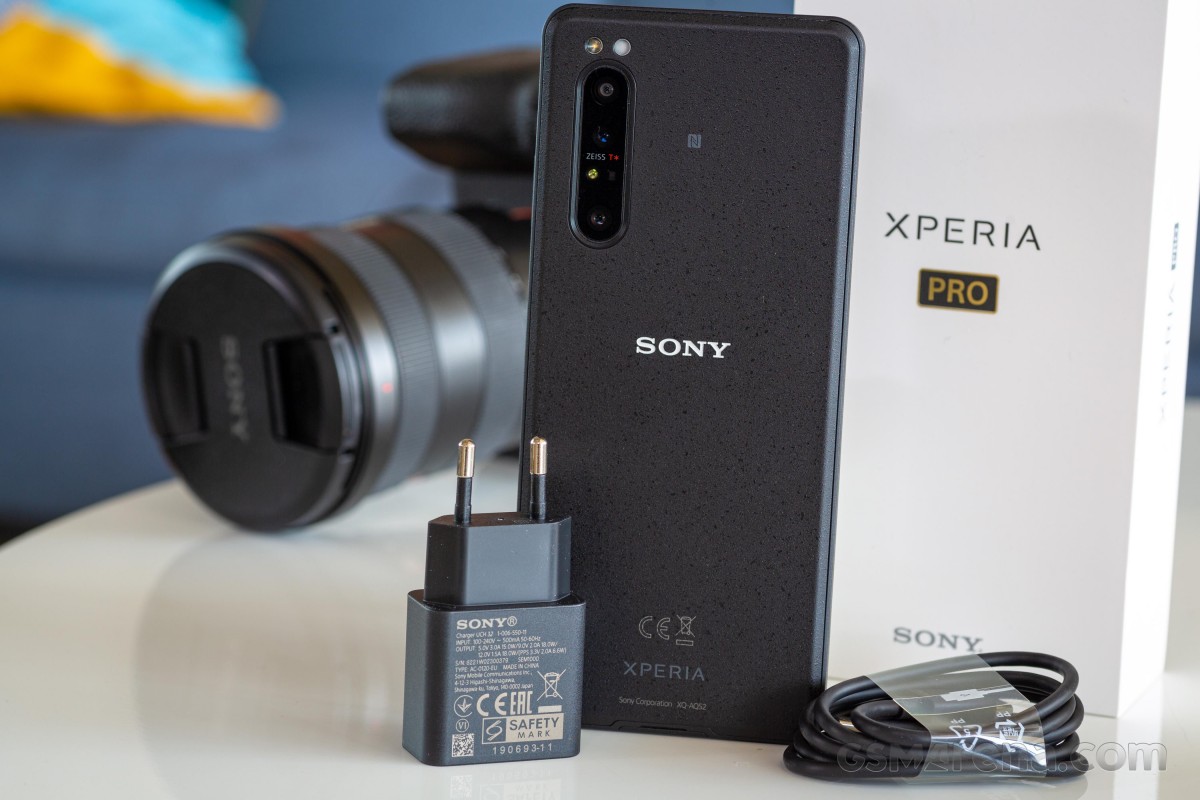 The Xperia Pro's exterior resembles a phone-camera hybrid. You get the characteristic 21:9 4K HDR OLED display the Xperia 1 line is known for, packed into a textured plastic body that's a far cry from the smooth-finished Xperia smartphones of today.
The right side of the Xperia Pro is command central with a two-stage shutter button, a custom key that can be mapped to open any app, a capacitive fingerprint scanner and a volume rocker. There's a SIM and microSD card slot on the left of the Xperia Pro, a 3.5mm headphone jack on the top and the all-important micro HDMI port in the center of the bottom, pushing the USB-C port to the side.
Given the exorbitant price, you'd think that the Xperia Pro is an Xperia 1 III with a plastic case and HDMI port, but you'd be mistaken. This is a 2020 Xperia 1 II, complete with a Snapdragon 865 chipset, a 4,000mAh battery and a triple 12MP camera for 0.5x-1x-3x zoom.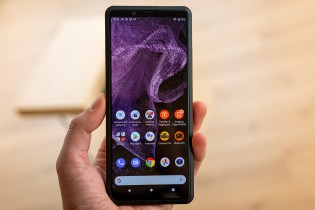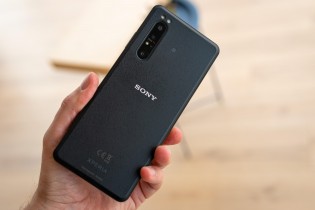 The Xperia Pro is an Xperia 1 II with an HDMI and no Wireless Charging
It's a shame, because for $2,500 we'd expect the Xperia 1 III as a blueprint, complete with a Snapdragon 888, a bigger 4,500mAh battery and the more complex triple camera with a variable-focal length 3x-4.4x 70mm-105mm telephoto camera.
Who is this Pro phone for?
The plastic exterior isn't an aesthetic choice, but a practical one. It allows the four beamforming 5G antennas of the Xperia Pro to provide stronger, 360-degree 5G signal and that 5G is the faster mmWave, not the sub-6GHz variety. The choice of materials means there is no wireless charging on the Xperia Pro, however.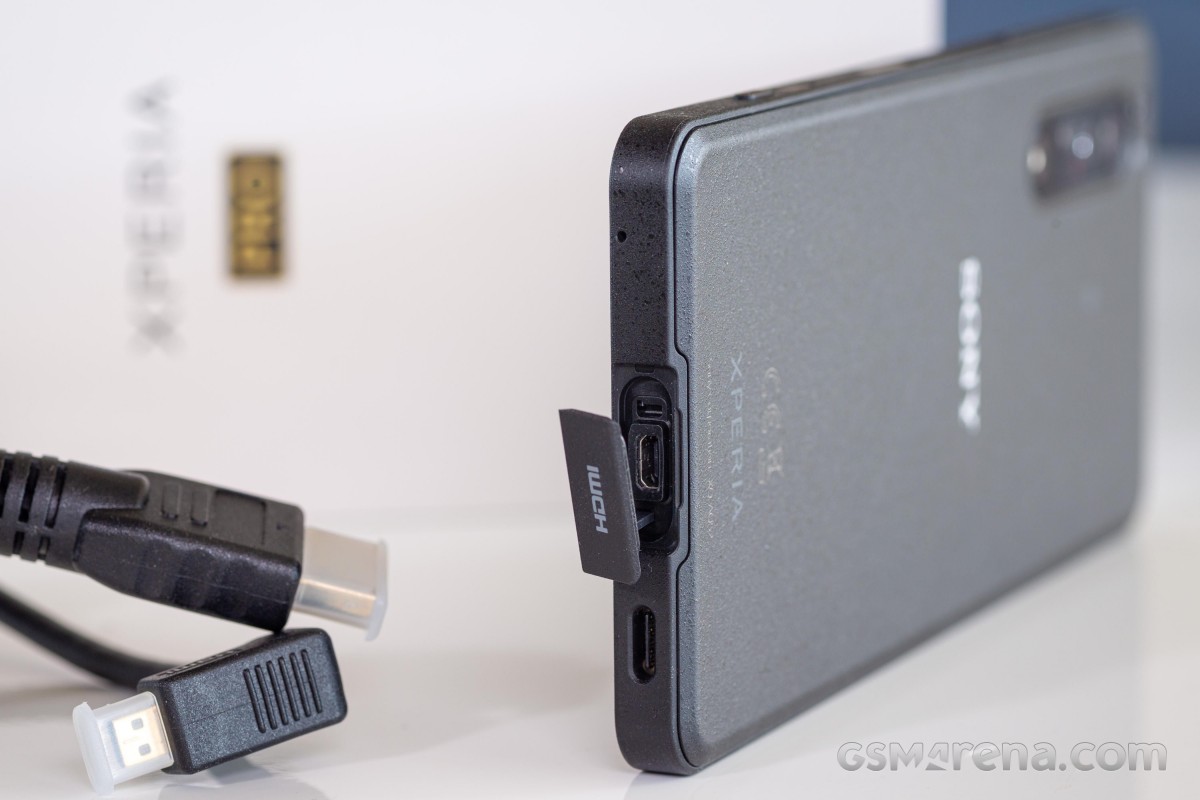 The micro HDMI port on the Xperia Pro is capable of delivering up to 3840x2160 60p video at 4:2:2 8bit color, which is a step down from the full-sized HDMI on, say, a Sony A7S III mirrorless camera, which supports 4:2:2 10bit depth.
We asked a few video industry pros what they think of the micro HDMI and they said that it's not the most dependable choice, being easy to disconnect if you bump the camera or the external monitor it's connected to.
A full-sized HDMI port would clearly have been the better choice, but it's clear that putting it inside a phone isn't feasible.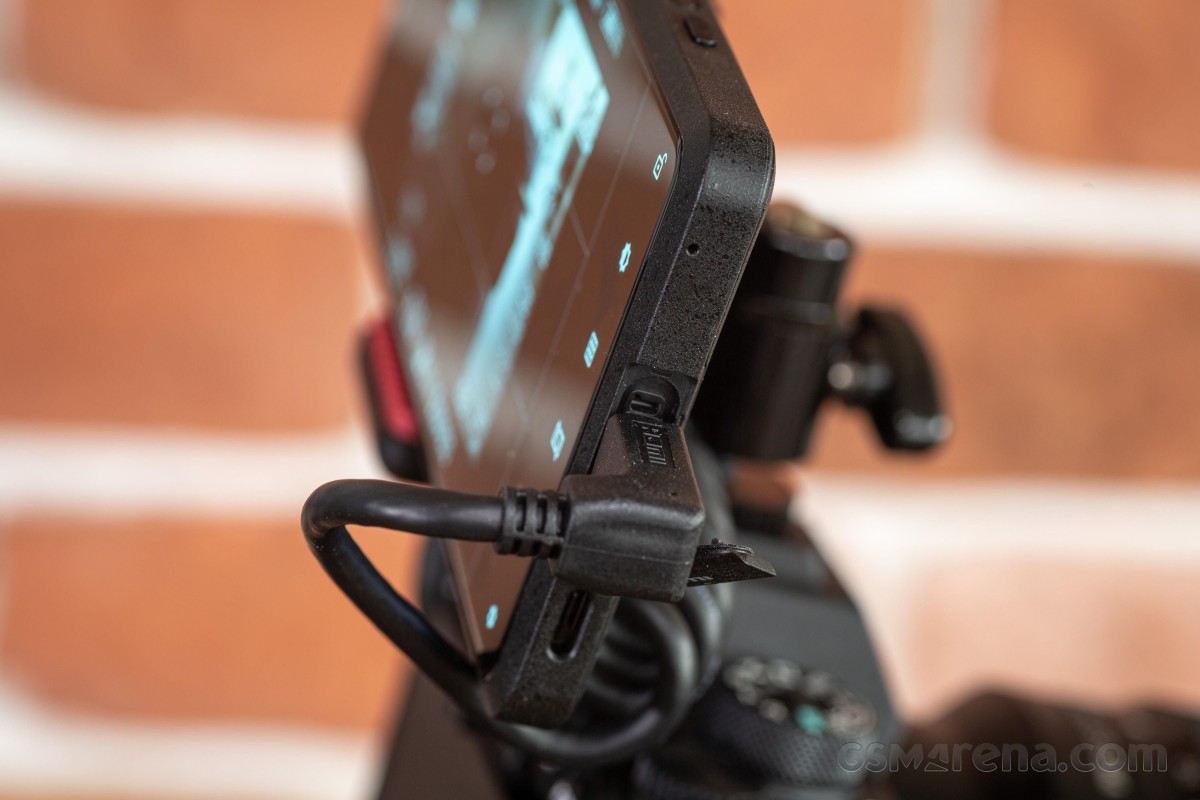 So what does the micro HDMI port unlock for the Xperia Pro? In short it allows the phone to connect to a dedicated camera with an HDMI port. From there the Xperia Pro can serve as an external monitor, an image delivery system in the field or a streaming device, all via the phone's built in connectivity options.
You'll need to buy a few things to use the Xperia Pro as an external monitor for your camera. A phone mount, a micro HDMI to whatever HDMI your camera uses cable and possibly a cage for the camera, to attach everything.
We connected the Xperia Pro to a Sony A7S III - Sony's current state-of-the-art mirrorless camera for video. Sony have made a special External Monitor app for the Xperia Pro, which upon connection with the camera shows a live feed of the camera's viewfinder.
However the app is very limited. You can't interact with the camera through the phone, just zoom into whatever you're seeing, enable overlay features like a rule of thirds and see your shooting parameters. There's no added control, there are no advanced features like false color, waveforms and no external recording abilities.
Overall you can have more or less the same functionality with any good external monitor or even your regular Xperia phone through Sony's Imaging Edge Mobile app.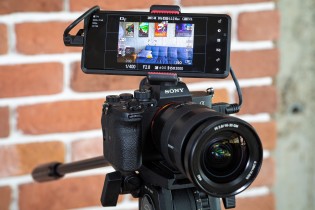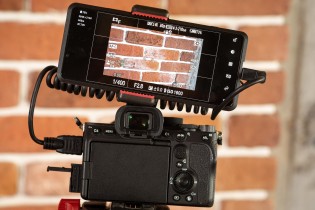 Using the Sony Xperia Pro as a monitor for a camera
So what does the Sony Xperia Pro do that an external monitor can't? It can stream the feed from the camera over to an app like Twitch or YouTube, theoretically. However Sony didn't make an app that does this, so you're left to your own devices. You need to install an app like Streamlabs and set up the whole thing. And even after that you're essentially streaming the contents from the Xperia Pro's screen and not a video feed straight off the camera.
The OLED panel on the Xperia Pro is 4K, but being 21:9 means that you either need to shoot 21:9 video from your camera or settle for black bars, because 16:9 is not as wide as 21:9. And even then you're stuck with whatever overlay your camera shows, like audio levels or rule of thirds, or a timer, the ISO or shutter speed. Those stay on the camera's display during video recording - the video itself doesn't have them but you're streaming your camera's screen and not the video itself, remember.
All of that could've technically been worked out if Sony had made an app for streaming, but it didn't.
The other thing the Xperia Pro can do, and it's something Sony has an app for is transferring photos from your camera directly to an FTP server - handy for sports or events shooters. But that's something you can do with any other phone, no HDMI required.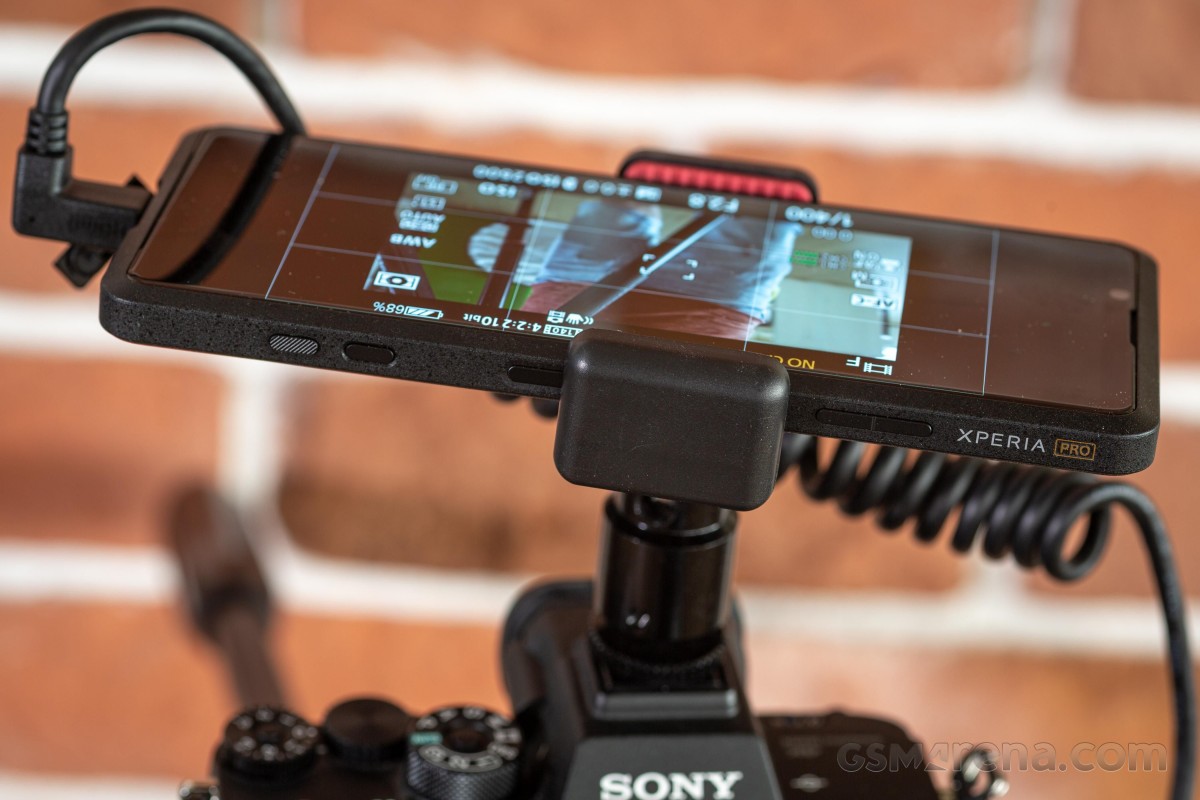 The Sony Xperia Pro isn't all bad. Compared to an external monitor it has a battery that lasts longer and can theoretically charge the camera if plugged simultaneously into the USB-C port on it. It's screen is generally of a higher quality than most monitors, although it struggles to be seen in bright conditions.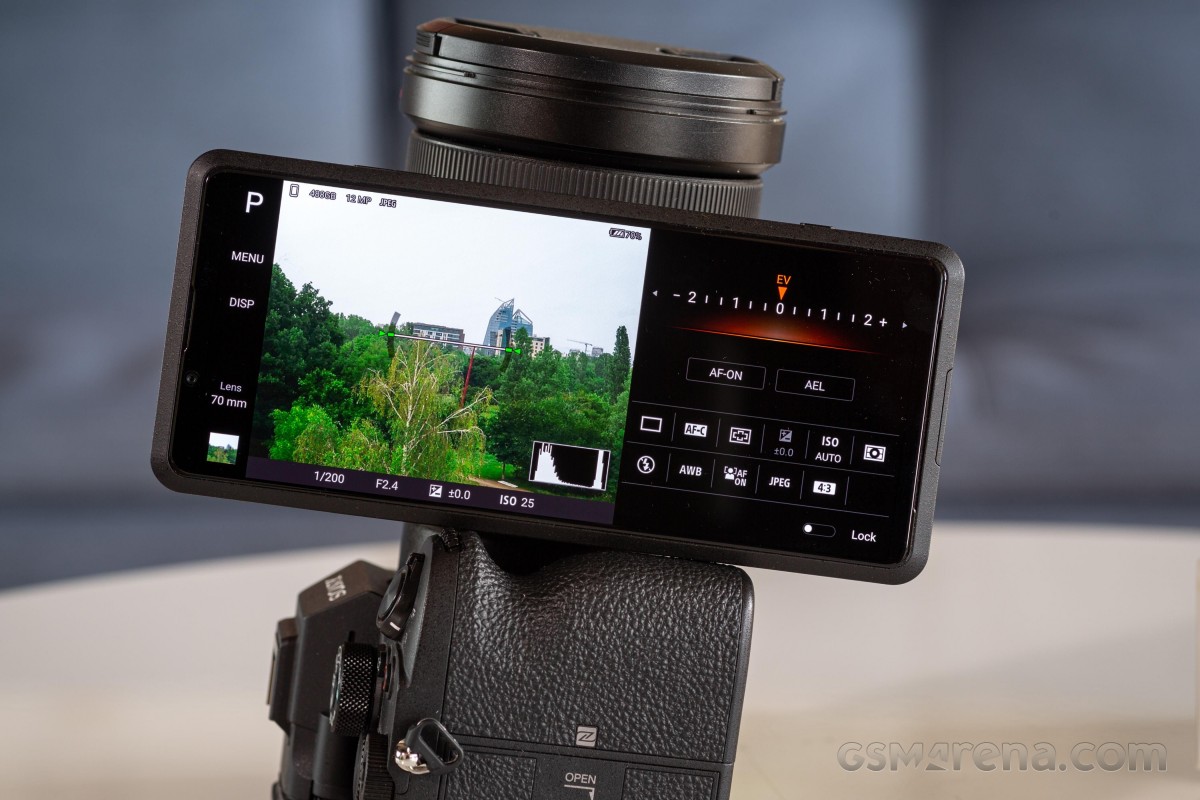 But when we come to the $2,500 price, we inevitably compare the Sony Xperia Pro to a quality external monitor or even monitor and recorder. A monitor costs as low as $299 or normally about $599, while the recorder is about $1,499. Both need a separate battery, but both are true Pro tools for use with a camera, complete with advanced control over the camera, added features like waveforms, focus peaking, up to 8k ProRes RAW video capture at a higher quality. So...
Is the Xperia Pro worth it?
The short answer is no. We can't justify a phone with 2020 hardware and a poor retail package even at half the price - HDMI or no HDMI.
You could make the theoretical argument that very niche users, like professionals streaming video or photos at a 5G-equipped stadium or someone that works for a broadcaster could use the Xperia Pro for its 5G streaming abilities, technically.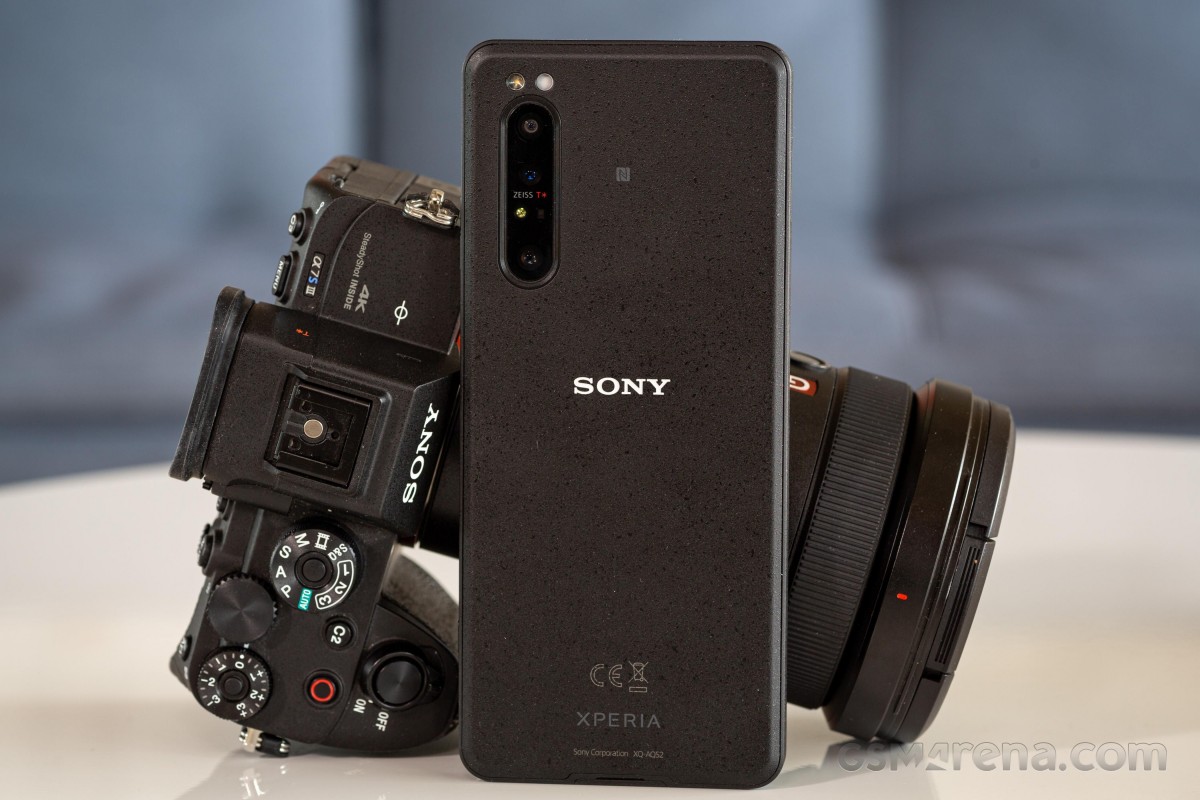 But we'd wager those people are using ever more specialized equipment like a professional Streamer & Recorder, an encoder, a switcher, etc, which granted cost a lot more than $2,500. But at least they deliver no-holds-barred streaming abilities and control.
The Sony Xperia Pro is a nice bragging right phone. A proof of a concept, if you will. But it feels more like a vague argument for something nobody asked about, than a product you're apt to use in the real world.
Related
Anonymous
16 Jul 2021
IJK
When you're struggling just to get enough brightness to properly see the screen in the sunlight being perfectly accurate is not the issue... at all. Being punchy to be able to be seen is not going to be an issue. And if the s21 Ultra can reac...
Anonymous
15 Jul 2021
ntJ
Good one
Anonymous
15 Jul 2021
Mkm
We trust professionals like displaymate over random anonymous Internet tolls who can't handle Sony display being inferior to the one used inside Chinese brands or Samsung for that matter
Popular articles
Popular devices
Electric Vehicles