Sony Xperia Pro-I as a video camera
GSMArena Team, 29 October 2021.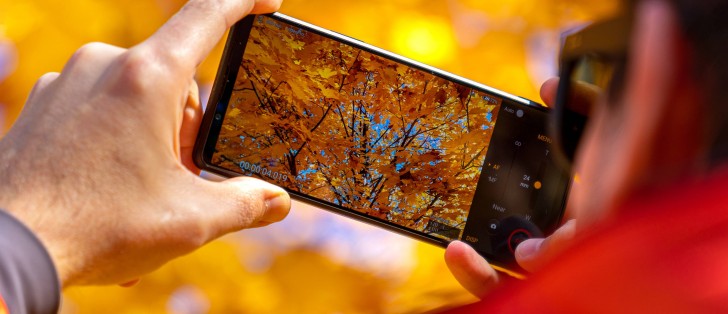 Video Pro app
Cinema Pro is old news; Video Pro is all the rage. Similar to Cinema Pro, this brand new app offers granular exposure controls and extra frame rates on top of the basic app but saves you the hassle of color-gradinng the footage afterwards. That makes it more suitable for direct out-of-camera(phone) uploads to your favorite video-sharing platforms.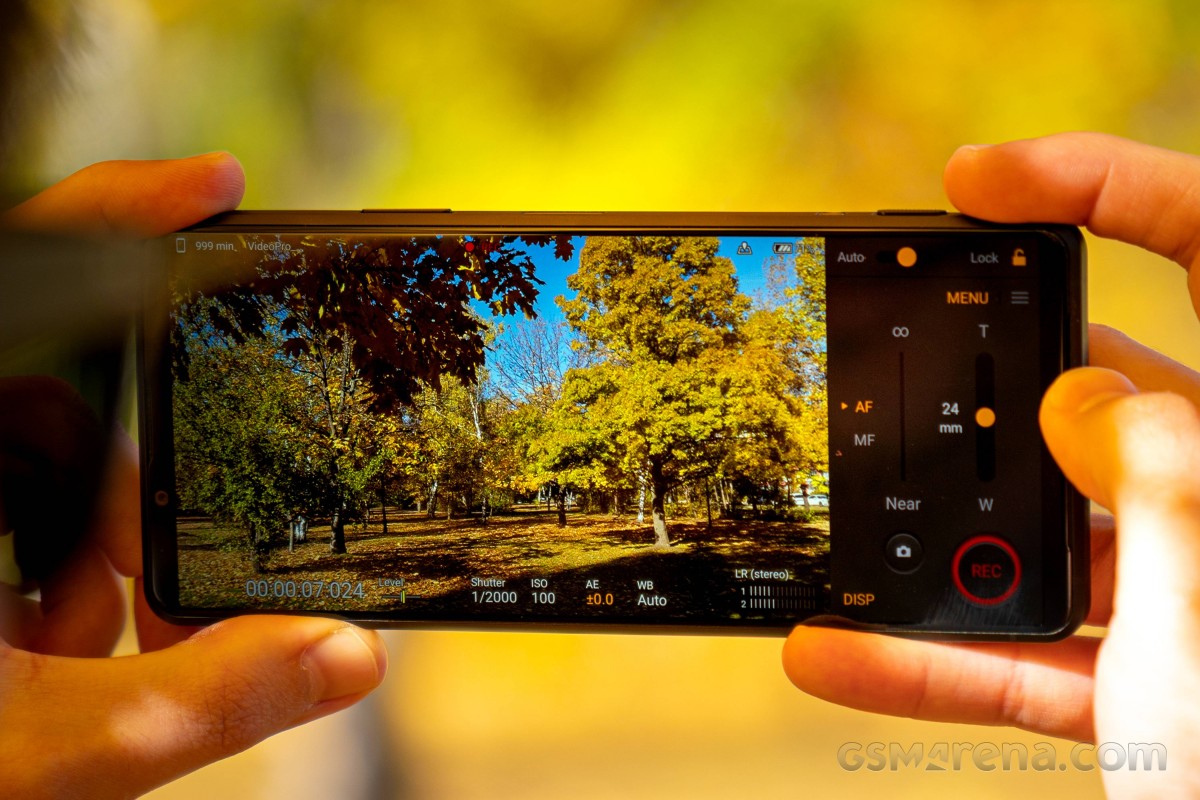 The interface of Video Pro features a similar split with a large viewfinder on the left and controls on the right. Always available are two sliders, one for focus and another one for zoom. There's an Auto switch up top, which frees the phone to take care of everything for you, and a lock button to disable all controls, so you don't accidentally press something.
The exposure controls and other shooting parameters are accessed from the Menu button. Mind you, it's a separate button from the hamburger [menu] button - a bit of a confusing UI choice, which took us a while to figure out.
The first tab of the Menu menu is where you pick the lens (camera), and on the main camera, that also lets you set the iris (aperture in video terms). Unlike in Cinema Pro, here you can only set the shutter speed by fractions of a second and not shutter angles - if we're calling the aperture 'iris', perhaps shutter angles are fitting too.
You can record at up to 4K120 here, and it's the regular 16:9 4K too, so 3840x2160px as opposed to the 3840x1644px in Cinema Pro. A small caveat is that it's encoded at 120fps, so it plays back at real-life speed, and not in slow motion, though if that's what you're after, this one, in particular, you can slow down to 1/4 or 1/5 in post. There's a 'slow motion' setting too, but that's only up to 60fps, and those clips play back at 30fps, so half-speed.
The second tab has the white balance and ISO settings. Oddly enough, in this app, you can set up to three custom white balance presets, unlike the single one in Cinema Pro, though here you're not getting the Blue-Amber and Green Magenta sliders.
The hamburger menu, on the other hand, holds less immediately used settings like ISO limits, codecs, mic mode and controls.
Ultimately, if you're not coming from a cinema background and you're doing a simpler project, yet you appreciate finer control over the shooting process, Video Pro seems like the way to go.
Photo Pro app
There's also the video mode in the Photo Pro for the absolute most casual of occasions where you just want to capture something without much fuss.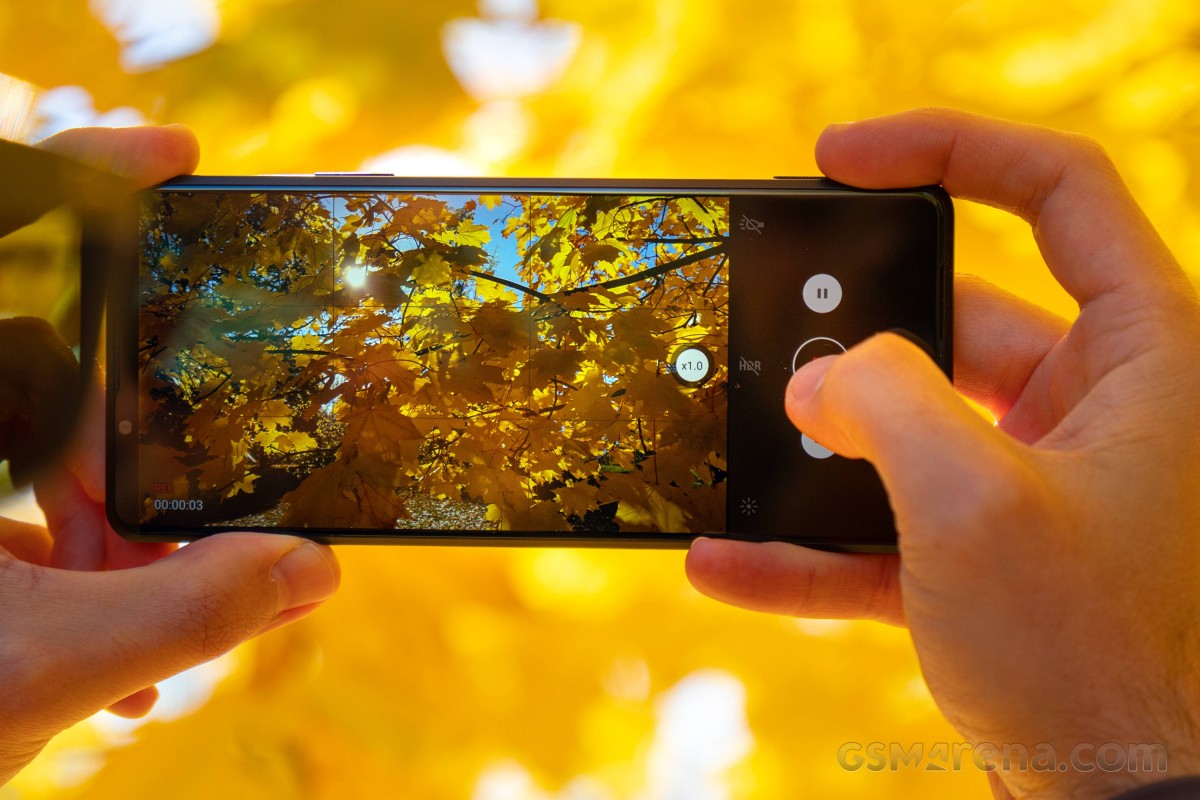 You're capped at 4K30 here, and your options are limited. You do get to choose the aperture on the main camera, to have electronic stabilization or not, and whether to use the stereo mics or the rear mono one. There are, in fact, implied white balance and exposure controls, and those are adjusted 'by feel' - there are no numeric values.
Samples
Anonymous
22 Feb 2022
IWP
That's was the Z3+ and Z5 in 2015, it had the infamous Snapdragon 810 which was known to be the hottest chipset ever made for a phone. Every single phone with that processor overheated but Sony managed to dissipate the heat very quickly using tw...
I had an Xperia once and i loooved it until its was getting so hot you could fry an egg on it .i dont remember what model it was but i would like to have another shot with Sony ..any advice? Please 🥺