Sony Xperia Pro-I hands-on review
GSMArena Team, 26 October 2021.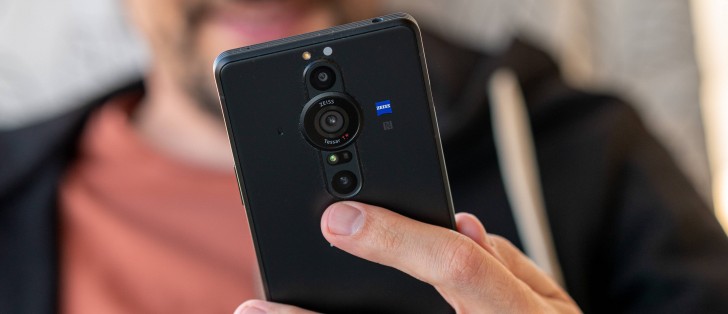 Advanced triple camera
The Sony Xperia Pro-I features three 12MP cameras on its back - one for the standard wide-angle photos, one for ultrawide-angle, and the last one is a telephoto with 2x optical zoom. There is also a ToF camera, a color spectrum sensor, and a LED flash.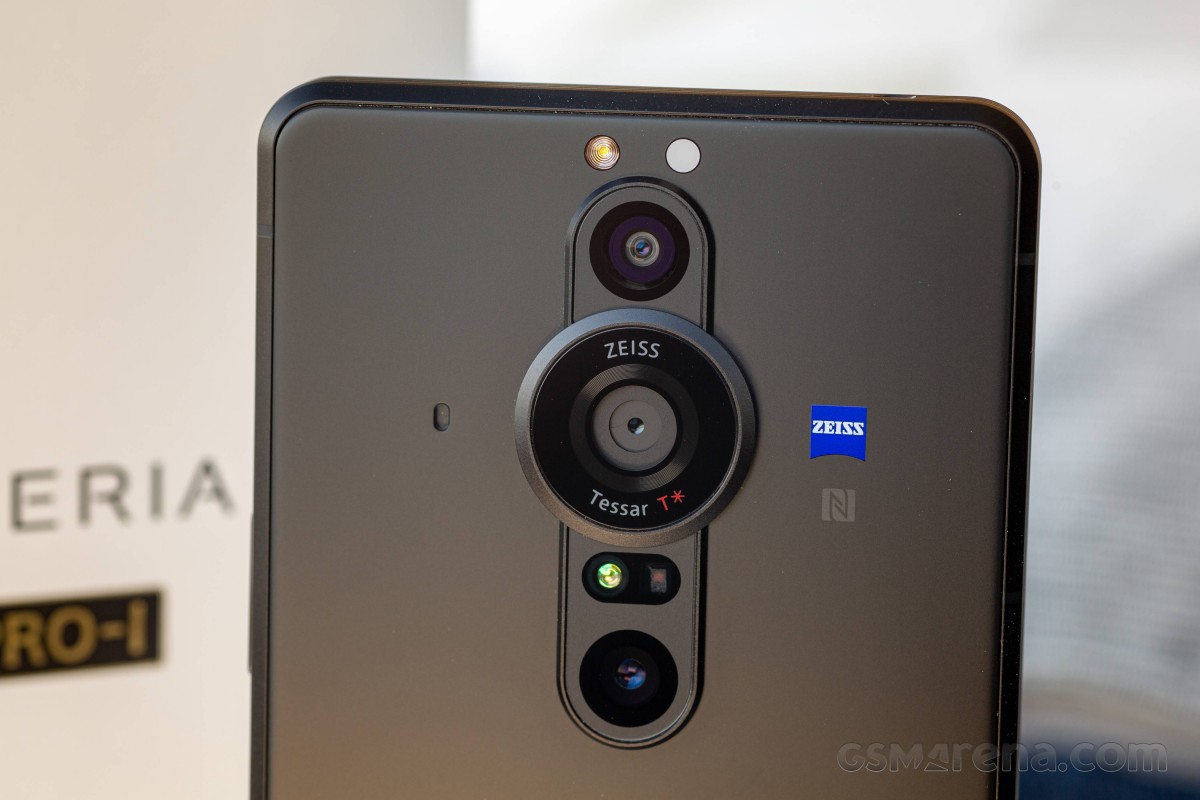 The highlight of the Sony Xperia Pro-I is the 1"-Type sensor used for the main camera. It is the same sensor behind the Sony RX100 camera - a 20.1MP 1" Exmor RS BSI CMOS with 2.4µm pitch. You've probably caught the resolution discrepancy - a 20MP sensor shooting 12MP photos. That is because Sony is not utilizing the entire sensor, but just its 12MP center.
While Sony is technically correct by saying it is using a 1"-Type sensor inside the phone, the sensor area that is effectively used is smaller - even if the pixel pitch remains at 2.4µm like on a 1" sensor.
After running some calculations of our own, we're fairly convinced the effectively used sensor area is equivalent to a 1/1.33" sensor or in the thereabouts. And while impressive, it's not unheard of, and it's definitely not the largest in the smartphone industry.
Sony has equipped this sensor with a 24mm stabilized lens and variable aperture with fixed f/2.0 and f/4.0 steps. This solution is extremely rare and so far only Samsung has had a few such smartphone cameras, but the Korean maker eventually abandoned this path. Interestingly, unlike Samsung's implementation, the aperture on the Sony Xperia Pro-I has no automatic solution - you need to manually switch to the desired f/2.0 or f/4.0 even when in the Basic (full Auto) camera mode.
From a creative standpoint, when there is plenty of available light, having the choice of two aperture levels allows the photographer control over whether they'd like more focus depth and better sharpness (f/4.0) or better background defocusing in closeups (f/2.0). Of course, in any situation when there is not enough light, any sharpness advantage from stopping down the aperture to the darker f/4.0 is quickly outdone by the increased noise and noise reduction smearing.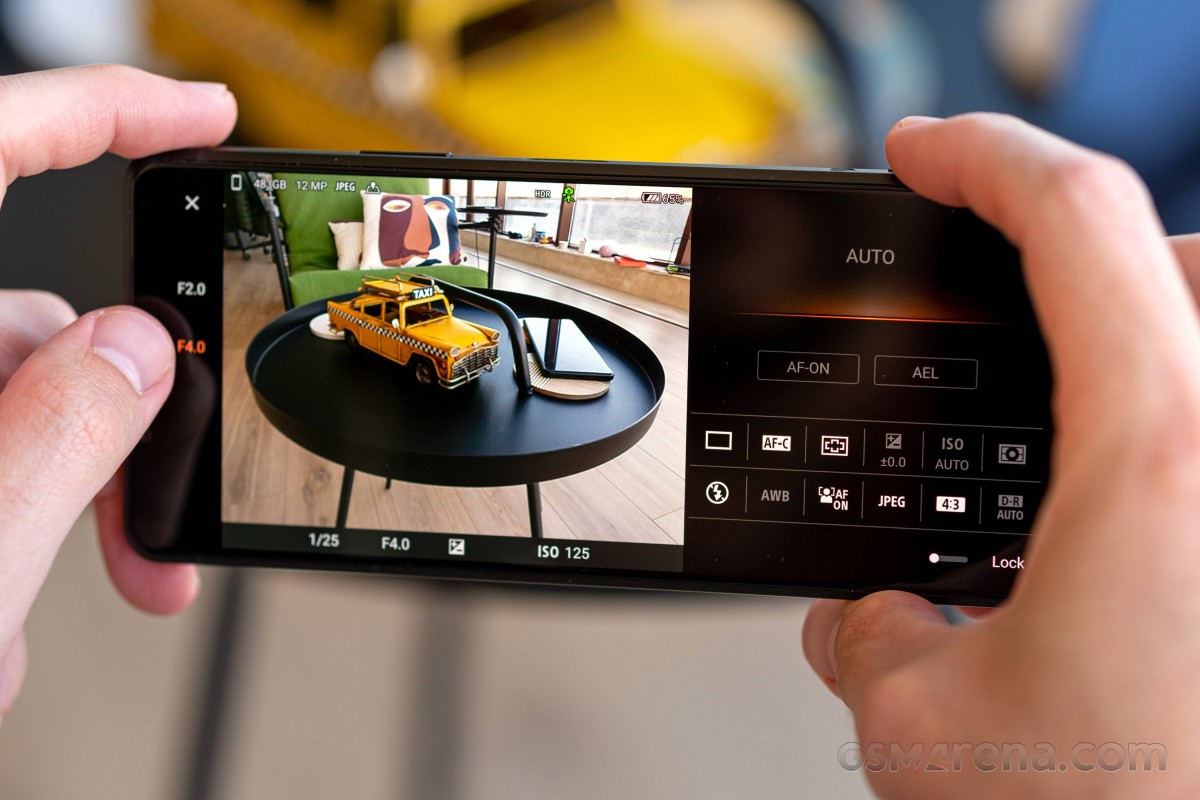 Sony is also using the power of image stacking, HDR, and various software improvements, which have become standard features in most phones and are often referred to as computational photography.
There is no Night Mode as on other phones, but the Xperia Pro-I makes automatic decisions based on the scenes how many frames it will snap and then blend them together to achieve a photo with low noise and good dynamic range.
The ultrawide camera uses a Sony IMX363 12MP 1/2.55" sensor with 1.4µm pixels. It sits behind a 16mm f/2.2 lens and supports PDAF, meaning it can do macro shots, too.
The telephoto camera packs a Sony IMX486 12MP 1/2.9" sensor with 1.25µm pixels and uses stabilized 50mm f/2.4 lens. Note this camera was not operational on our early review unit because Sony is still fine-tuning it.
There is also a Sony IMX316 ToF camera.
The selfie shooter is an ancient 8MP Samsung snapper.
And now, let's finally see some samples. Before you move on, you should know we have a pre-production unit of the Xperia Pro-I where some video features and the 2x zoom camera are not working yet. Sony, however, assured us that the unit is running commercial firmware and the output by the main camera is 100% representative of what the final retail units will be capable of in terms of image quality.
Xperia Pro-I photo samples
The daylight photos we took with the main camera using F/2.0 aperture are class-leading. Their quality is similar to those of the last few Xperia flagships and we are glad. Sony's processing has been one of the most potent we've seen lately because it produces some incredibly natural photos.
The resolved detail is on par with other flagship 12MP cameras, but how the detail is presented is what distinguishes Sony from the rest. Everything, from foliage and grass to people and buildings, looks more organic and, well, realistic.
Just compare Sony's photos to ones from a recent iPhone or a Galaxy and you'd immediately notice how gentle is Sony with the intricate detail, and how abusive are Apple and Samsung with sharpening and processing.
The color presentation in these photos is outstanding - the saturation and warmth are quite pleasing and make these samples lively, contrary to Apple's stale look and tedious accuracy.
Finally, just like on other Xperia cameras, this one excels in dynamic range, but sometimes the shadows are too deep and can benefit from a touch of brightening.
We also shot the same scenes with F/4.0. This aperture allows for more focus depth and you can see this in close-up photos - it allows for extra sharpness around the subjects in focus, while the background is less defocused than on the F/2.0 samples.
We've handpicked a couple of scenes for you to see the difference. The darker aperture always allows for more depth in the background and sharper surroundings of your subject.
And here are some Apple iPhone 13 Pro photos taken side by side with the Xperia Pro-I. Apple overprocesses the photos and often ruins the foliage, sometimes people's faces look like oil paintings, and the colors are accurate yet dull. On the other hand, the iPhone often handles more demanding HDR scenes better and brightens shadows when needed.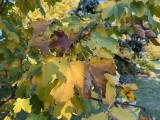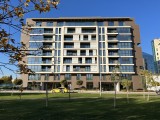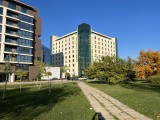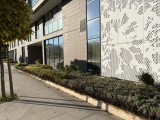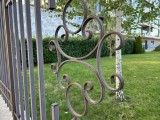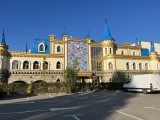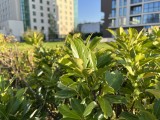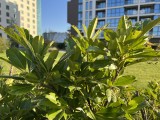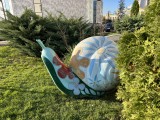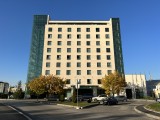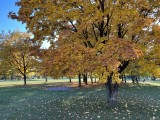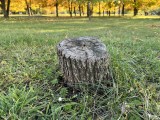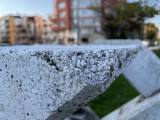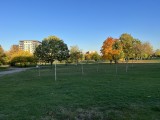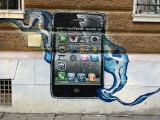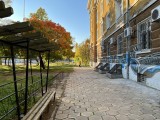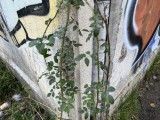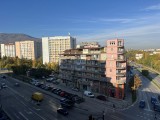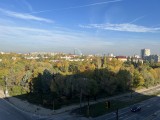 Apple iPhone 13 Pro main camera
The 12MP ultrawide camera saves impressive photos and they are among the best we've seen. The images look as organic as the ones coming from the main camera, do fit a lot in the frame, and offer an excellent dynamic range, sharpness, and particularly good color saturation.
The corners look good, too, meaning we have some proficient distortion correction thanks to a premium lens and potent algorithms.
Overall, even if some of the photos may benefit from a slight contrast or shadows boost, they are some of the best we've snapped with a smartphone ultrawide camera.
The low-light photos shot on the Xperia Pro-I are stunning. They are rich in detail, with outstanding dynamic range (for a low-light photo, that is), low noise, good exposure and excellent color presentation.
The photos shot with F/2.0 aperture are bright and lively, and they seem to capture more color than, say the iPhone 13 Pro, outside the center. There is equally punchy colors around the frame and the backgrounds, something few phone cameras can do this evenly good.
It takes a steady hand and a bit of patience to capture a night photo as shooting such a scene stacks multiple images and then stitches them into a single photo. It's been a while since we've had to bring up image stacking but, in this case, that's because we see that the Xperia is a bit slower in capturing its takes compared to the iPhones and Galaxies. Of course, you get nice photos in return as long as you can keep still long enough.
Comparing the Xperia images to ones shot on the iPhone 13 Pro we can clearly see Sony's superiority in detail and color presentation - everything looks natural and colorful. Blown highlights are occasional on the Xperia, especially when there is a large patch of lights, the only thing that Apple can handle better.
You can get good photos even at F/4.0 darker aperture, thanks to OIS and the multi-stacking, but the images are naturally darker and with a lower dynamic range. Shooting with F/4.0 is recommended only in extreme cases at night. We shot all the scenes to give you the idea of how Sony handles these dark images - very well, indeed, they are sharp, with low noise and pleasant color saturation.
And here are the iPhone samples for you to compare (shot with Auto Night Mode). They excel when it comes to highlights and may or may not offer brighter shadows, but as far as natural unprocessed look and colors are concerned, the Xperia is miles ahead.
Apple's Night Mode is faster though and one shot is usually enough to get the scenes, while Sony's app is slower, and we recommend taking two photos as blurred ones are possible.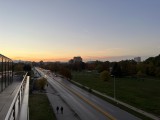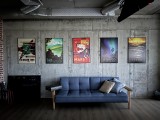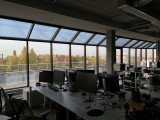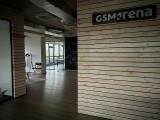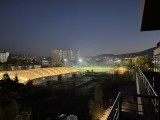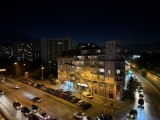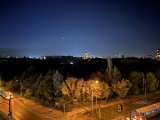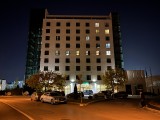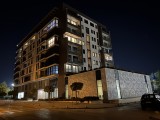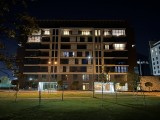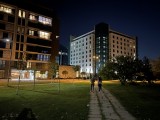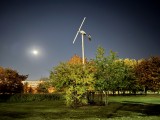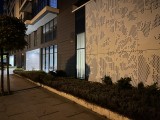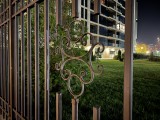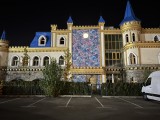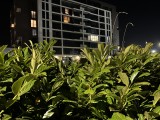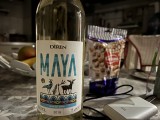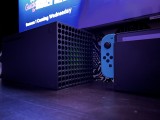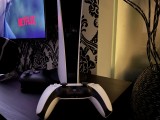 Apple iPhone 13 Pro Max main camera
The low-light photos from the ultrawide camera are a lot better than most ultrawides we've captured, even with flagships. They have a bright exposure, and the noise reduction isn't destroying all of the detail, leaving some sharpness for us to enjoy. They are soft, but not unpleasantly soft, we can see good trees (for such camera and lens) and nice colors, so we'd say Sony did a good job with these, and they are plenty usable.
First impressions
The Xperia Pro-I will be launching this December for €1799. That's a hefty price, but far from absurd. For a high-end flagship that is also a professional photo and video camera, it sounds... not surprising. And it may even be a reasonable choice for people who both know their ways around cameras and who will use it to create high-quality content on the go where they can bring as little as a phone and the vlogging monitor.
The Xperia Pro-I is not for everyone, and it can be potentially misunderstood. As a professional smartphone camera, it is not for the average iPhone vlogger, which expects to hit a key, then add a filter and click sent. It requires skills and patience and a deep understanding of photography and videography.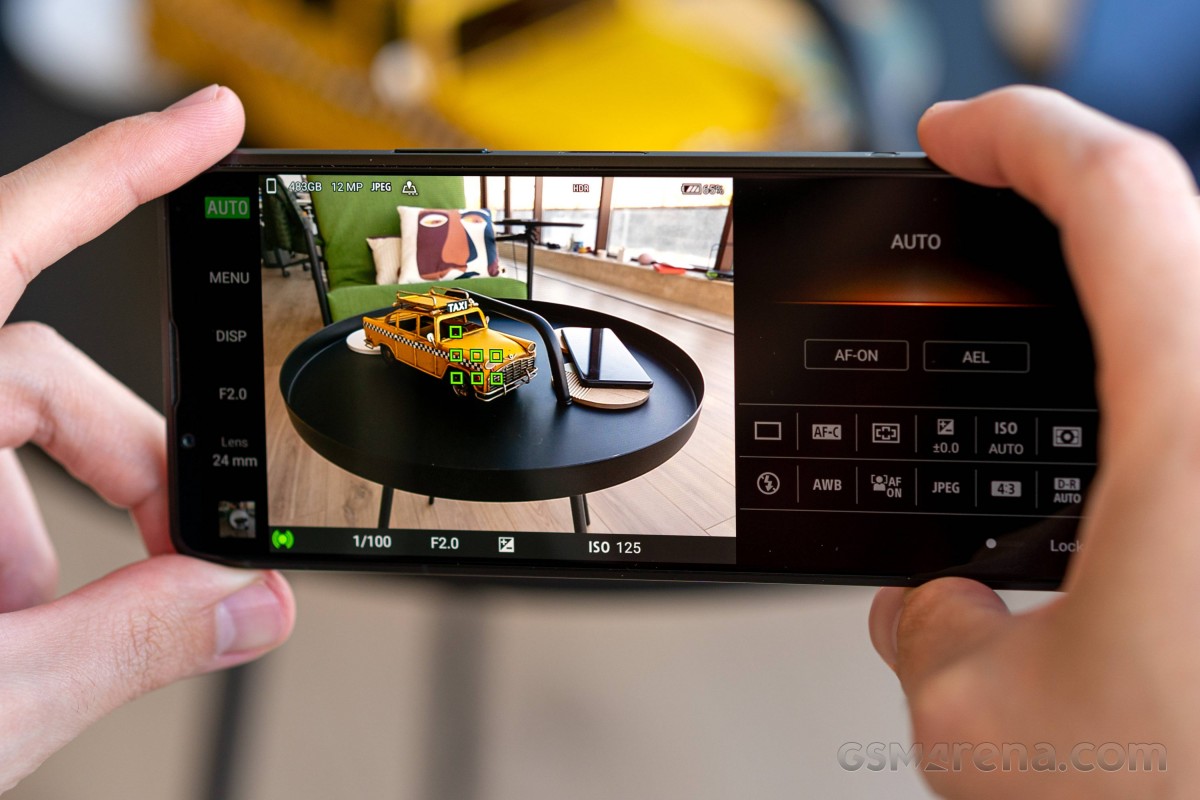 The new Pro seems to be living up to the promises, and in addition to the cool technology, it also offers outstanding photo and video quality even when using Basic (all automatic) settings. And that's great!
The only real setback we see for this Xperia is that the competitor's computational photography has already made a huge jump forward, and they can do more with a lot less hardware. Sometimes, they can even beat the "old school" way of shooting photos and videos, which Sony represents in this game. An aperture control, a physical shutter key, and a design that looks like it has been lifted straight from some filming gear - this phone is really something. Maybe it's not for everyone, and Sony is okay with that. But even as a highly exclusive piece of gear, the Pro-I will definitely remain one of the company's hallmark smartphones.
Anonymous
20 Dec 2021
Mk3
The limitation lies in Qualcomm Spectra 580 ISP.
fromJapan
13 Dec 2021
RLU
For a product with the catchphrase "a real camera in a smartphone," it seems half-baked. Sales points 1.0-inch image sensor with unparalleled descriptive power A shutter button that looks like a camera However, the 1.0-inch im...