Sony Xperia X Compact review: Small and brave
Small and brave
GSMArena team, 17 September 2016.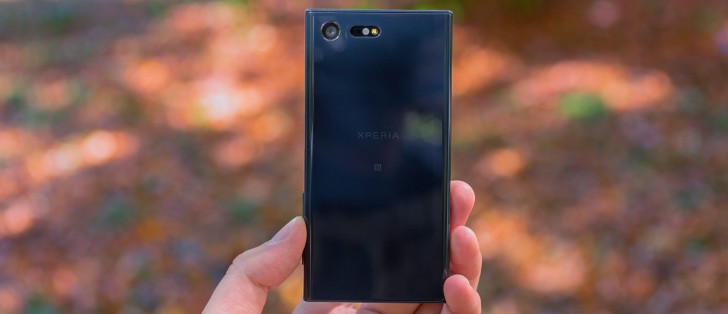 Tricked out 23MP camera
The 23MP primary camera of the Sony Xperia X Compact is one of the features it shares with the high-end Xperia XZ (at least partially), and one that the other X's don't get. While in some ways it's identical to those setups, it has a few additional perks.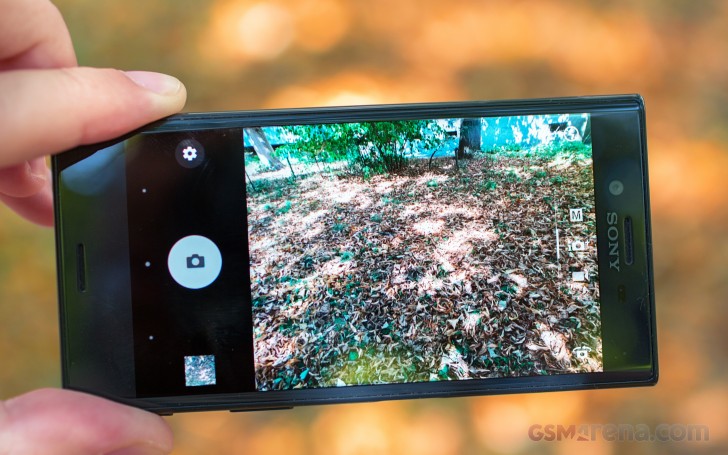 But let's start with the similarities. Introduced on the Z5 series, Sony's multi-aspect 24.8 IMX300 sensor has been featured on some of this year's Xperia X models as well. It's a custom solution and one that's exclusive to Sony smartphones, despite the fact that the company supplies imagers to a number of phone makers.
Depending on whether you shoot in 4:3 or 16:9 aspect ratio, different portions of the sensor are used and you get either 22.8MP or 20.1MP images, respectively. Hence the official 23MP designation.
Among the benefits of having such a multi-aspect sensor are the similar field of view in both modes, and higher-res 16:9 shots than what you'd get by cropping from a regular 23MP sensor with a 4:3 aspect ratio.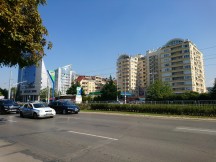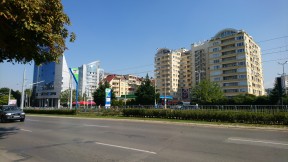 Coverage comparison: 22.8MP 4:3 image • 20.1MP 16:9 image
The sensor is placed behind a 24mm ultra-wide angle lens with a 24mm-equivalent field-of-view and an f/2.0 aperture. These particular specs of the camera have not changed since the Xperia Z5.
Historically, flagship Xperias have had no optical image stabilization. Instead, lately they've been offering what is called Active SteadyShot - an electronic image stabilization system. It's only available in 1080p video recording mode and caters to 3-axis roll/pitch/yaw just like on the Xperia X.
A certain upgrade over the Xperia X is the laser autofocus found in the X Compact. It helps speed up focusing in close ranges and is especially useful in the dark.
Sony has also installed an RGBC-IR sensor (RedGreenBlueClear-InfraRed) in the X Compact to assist the image sensor in figuring out the color temperature of the ambient lighting and adjusting the white balance accordingly. Sony cameraphones of the past have consistently produced photos with cooler hues so we'll be definitely on the watch-out for improvements in this department.
There's just one LED for the flash, though - no change there.
Introduced on the Xperia X, predictive autofocus is here as well. The idea is that you can tap on your subject and the camera will track its movement, keeping the focus locked on it. This is great for subjects who would move all around the scene such as a toddler or a pet.
Camera interface
The Xperia X Compact uses Sony's latest camera UI. You change modes by swiping up and down (or left and right, if you're holding it in portrait). Superior Auto will probably be the main mode you use, but there's a Manual option too, which has gotten a few more features this time around. What was once just exposure compensation and white balance selectors, has now been expanded to include full range shutter speed selection (1/4000s - 1s) and a manual focus slider. The ISO setting is still tucked away in an extra settings menu, though.
The Camera App tab holds some useful features and some features, which are just there for fun. Some of the available modes are Sweep Panorama, Slow-motion video, Face in picture, Sound Photo and a few more.
There is no 4K video recording - it's reserved for the high-end Xperia XZ. Just like on the other X's, it's not a chipset limitation - the S650 is fully capable in this respect - it most probably was a marketing decision.
The selfie cam has pretty much the same features as the main camera aside from minor differences (the selfie cam's manual mode has no ISO selector or manual focus slider). It even reminds you to look at the camera lens when taking a photo.
Like other Xperias, the Xperia X Compact's camera lets you capture moments in the blink of an eye - from a locked phone, it takes a mere 0.6 seconds to capture the first shot. To use that feature, you need to enable taking a photo when waking the camera with the shutter key in Settings.
Image quality
Image quality on the Sony Xperia X Compact is a mixed bag. For one, the level of detail is very high - in high-intricacy subject matter (foliage, for example) it's hard to rival the 23MP sensor's resolution. All that detail, however, is mixed up with tons of noise and the resulting texture looks unnatural from up close, and not too pleasing. That's nothing new though and we've been saying that for Sony smartphones ever since this sensor was introduced.
In terms of color reproduction, Sony has struck a good balance between punch and accuracy. In high-contrast scenes exposure seems geared towards shadow preservation and highlights get clipped.
On the topic of white balance. The addition of a dedicated sensor for judging light temperature sounds terrific, only that doesn't necessarily describe our experience with the smartphone. While outdoor images turn out great, it's artificial light that's more challenging and that's where the Xperia X Compact should excel.
It certainly doesn't do any blunders, but still leans towards a cooler white balance than some other devices we tested side by side. That works great for cooler light sources like 6,500K LED lights, where it's as true to life as it gets. Images taken in incandescent light and, for that matter, fluorescent light too, do come out colder than experienced in person.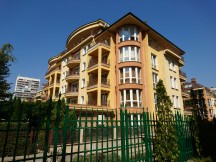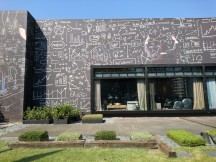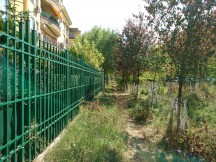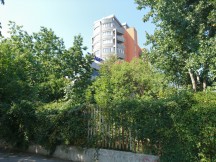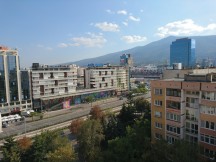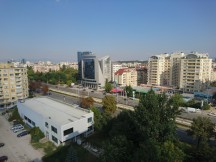 Camera samples: Superior Auto mode
As usual, we're providing the samples of the same scene taken in Manual mode. While there may be subtle differences in some specific scenarios, generally there's little to tell them apart from those taken in Superior Auto.
Sony smartphone cameras have historically suffered from some lens issues, the most persistent being corner softness. Unfortunately, the X Compact is no different in this respect. On top of that, we had more than the usual amount of lens flare in scenes with a bright light source in the frame.
You have two options for handling HDR situations. You can either shoot in Superior Auto and let the Xperia decide what's best for you, or you can switch to manual and flip the HDR toggle yourself. The first approach will generally give you more balanced results salvaging only some of the shadows.
The Manual HDR, on the other hand, is geared towards shadow preservation and tends to brighten up the entire image. While you'll definitely be able to see more in the darkest areas, the highlights get completely blown out and the effect isn't very different from pumping up the exposure compensation.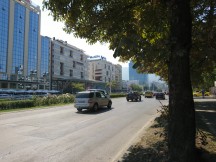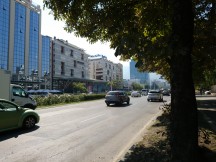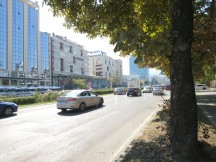 HDR scenario: Superior Auto • Manual mode, HDR off • Manual Mode, HDR on
Naturally, we shot our test posters with the Sony Xperia X Compact and here's how it fared next to the similarly equipped Xperia X and the Xiaomi Mi 5. Of course, our tool allows you to compare it against any other smartphone that we've shot with.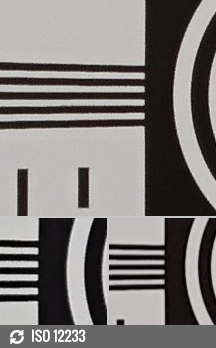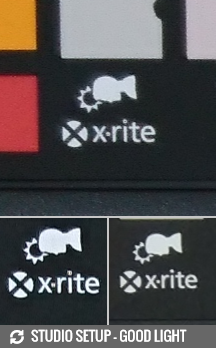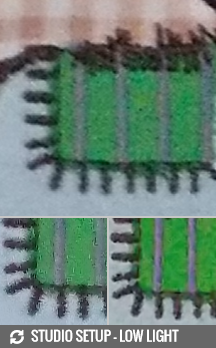 Sony Xperia X Compact in our photo compare tool
Panorama
Yes, there's a Sweep panorama mode, but for generations of Xperias few things have changed for the better in this respect. You still have to manually select the sweeping direction and the images are of low resolution and have stitching issues.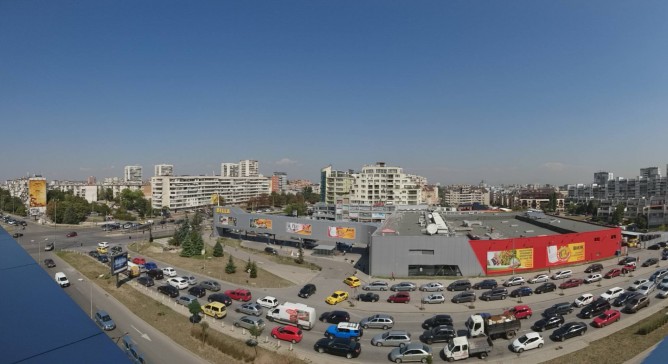 Panorama sample shot in portrait
5MP selfie camera
The Xperia X Compact doesn't come with the 13MP front cam of the XZ, X and X Performance, and comes with a 5MP front shooter. In fact, the X Compact is equipped with the lowest-res selfie camera of the entire range of X's this year, with even the base model XA sporting an 8MP front cam.
Anyway, the X Compact's front cam is nothing to rave about, but does reasonably well in good light for social media posting. The best part about it is perhaps the 22mm-equivalent wide-angle lens, which helps you fit more into your shots.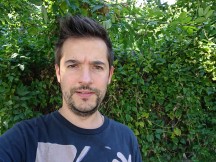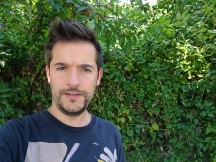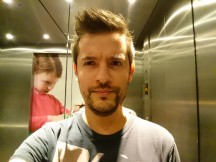 Front camera samples: Outdoor (soft skin off) • Outdoor (soft skin on) • Indoor
Video recording
The Xperia X Compact can record video up to 1080p in resolution with a choice of 30fps or 60fps frame rates. There are, naturally, lower-res modes, in case you're concerned about bandwidth.
Video is encoded with a 30Mbps bitrate for the 60fps mode and about 17.5MBps in the regular speed 30fps. In both cases audio is recorded in stereo with an average bitrate of 156kbps.
Videos are quite detailed, and certainly a step up from the Xperia X and X Performance. Even the Z5 Compact's 1080p footage pales in comparison. Dynamic range is pretty good, too. Subjectively, the Xperia X Compact probably has the best 1080p video recording quality among all Xperia smartphones.
The 60fps frame rate mode has similar properties with the added benefit of smoothness.
You can also download the untouched video samples: 1080p at 30fps (11s, 23.7MB), 1080p at 60fps (11s, 39.9MB).
Finally, you can compare the Xperia X Compact to any of the numerous phones and tablets we've tested, but we've pre-selected the Xperia Z5 Compact and the Samsung Galaxy S6.
My sony xperia gets heated up whenever i start my phone camera. I cant use the back camera!! Any advice???
Oh yeah! Plastic phones FTW! And Compact ! And... It is a Sony! I'm No fan boy, bit I have always liked Sony products, from stereo to phone. My gf has this one before. It is really Sturdy but the camera is No Good.
No SONY No PARTY
06 Dec 2018
sS$
Awesome