Sony Xperia X Performance review: Chief of staff
Chief of staff
GSMArena team, 17 June 2016.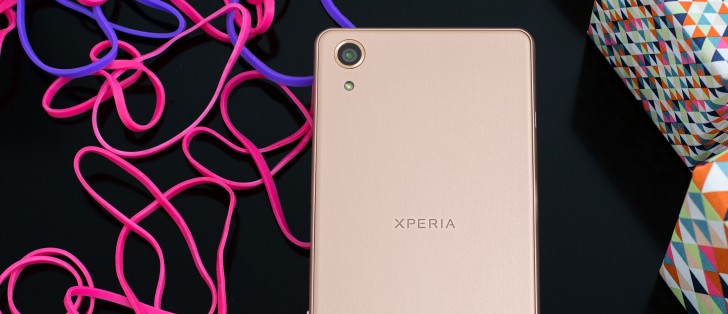 Camera
The Sony Xperia X Performance and the Xperia X share the same camera setup - a 23MP Type 1/2.3" Exmor RS sensor, 24mm equivalent lens with f/2.0 aperture. There's no optical image stabilization but Sony's latest Electronic Image Stabilization (EIS) tech strives to make videos nice looking and fluid. There is also the added convenience of having a physical camera shutter key, which is a rarity these days.
The big addition in this camera generation is the Predictive Hybrid Autofocus. You can tap on your subject and the camera will track its movement, keeping the focus locked on it. This is great for subjects who would move all around the scene such as a toddler.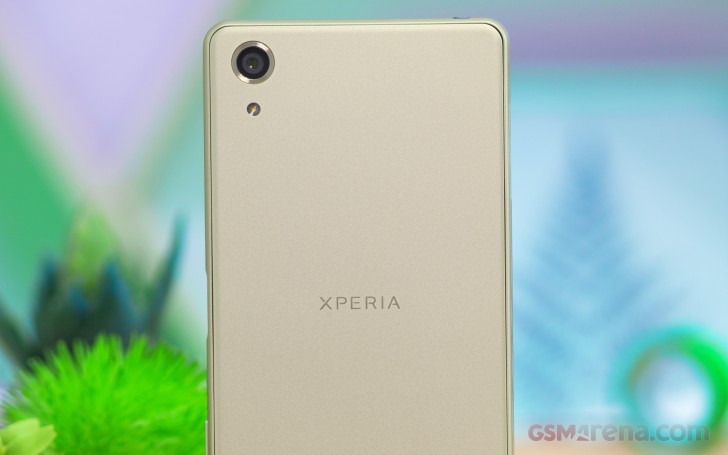 The X Perfromance's camera lets you capture moments in the blink of an eye - from a locked phone, it takes a mere 0.6 seconds to capture the first shot. To use that feature, you need to enable taking a photo when waking the camera with the shutter key in Settings.
The feature worked as fast as advertised and took the shot before we even got the chance to see the camera viewfinder. Then again, a lot of the photos came out blurry because we were still adjusting the framing of the scene while the phone took the pics. So while image capture is awesomely fast, you still need to adjust your shooting style to make best use of it.
Sony's latest camera UI is fairly streamlined (as seen in the Z5 series as well). You change modes by swiping up and down (or left and right, if you're holding it in portrait). Superior Auto will probably be the main mode you use, but there's a Manual option too. However, it is quite limited as you can change ISO and white balance, that's it.
The Camera App tab holds some useful features and some features, which are just there for fun. Some of the available modes are Sweep Panorama, Slow-motion video, Face in picture, Sound Photo and a few more. Those are the pre-installed modes, more can be downloaded.
The selfie cam has pretty much the same features aside from minor differences (no ISO in manual mode). It even reminds you to look at the camera lens when taking a photo.
Image quality
Being the same camera as in the Xperia X, the one in the Xperia X Performance unsurprisingly performs identically. In resolved detail its 23MP sensor can easily outdo any competitor, as evidenced by our test charts. And that's while the wide 24-millimeter lens captures more in its frame than any of the competitors. Sharpness is not as high around the corners but that's usually the case with such wide-angle lenses.
The photos are also contrasty and nicely saturated. Colors are rendered conservatively, which is also good to keep in mind, as the various display enhancements show more punch in the gallery than there actually is in the photo.
Autofocus speed is an area where the X Performance does an admirable job. It can't compete with the Galaxy S7 and its 12 million phase detection pixels, but it's among the fastest auto focus systems on a cameraphone and it's quite dependable. The predictive autofocus works just advertised too - especially when you have the right scene and subject - say, a toddler or a puppy.
Unfortunately, while the level of resolved detail is generally very high, you'd best stay away from pixel peeping. The combination of noise and noise reduction leaves a particular grain throughout the frame, which doesn't look good from up close. It's not the good kind of grain that provides a nice natural texture - it looks plain artificial and it takes a toll on areas of uniform textures and vegetation.
The camera also struggles with dynamic range and often clips the highlights when faced with difficult high-contrast scenes. It's not so much of a downside, just something to be aware of.
The difference between Superior Auto and Manual has shrunk, now that we can select full resolution for Superior Auto (since the Xperia Z5). With all 23 megapixels available, there's really no reason not to use it. It shows you which mode it chooses so it may even be educational to beginner photography enthusiasts.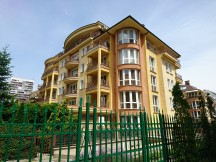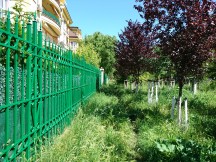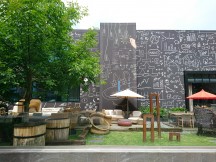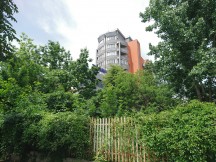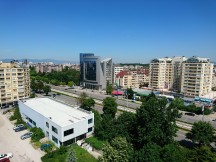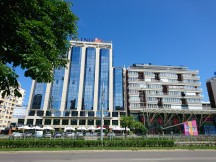 Camera samples - Superior Auto
In low-light, the 23 megapixel camera quickly loses its resolution advantage over its competitors and the limited dynamic range becomes even more apparent. The level of noise however is quite tolerable so we were happy with the results even when pixel-peeping.
The Xperia X Performance's killer feature over the rest of the lineup is the IP68 certification. As luck would have it, we had the phone poolside and curiosity got the better of reason, so we snapped a few underwater shots. All the water made the phone behave rather unpredictably, but resorting to the hardware controls helped a lot.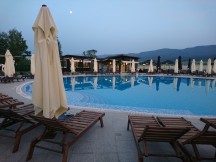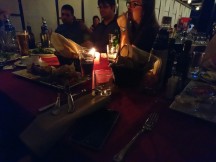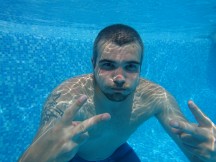 Assorted camera samples: At dusk • In near-complete darkness • Underwater
Sony's HDR implementation is one of the most subtle around. You have two options - let Superior Auto engage it for you when it sees fit, or switch to manual and flip the toggle yourself. Again, the effect is so minor, that Superior Auto seems to be the better option.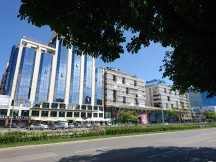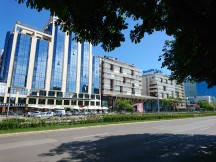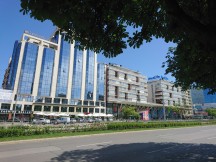 HDR scenario: Superior Auto • Manual (HDR off) • Manual (HDR on)
Naturally, we shot our test posters with the Sony Xperia X Performance and here's how it fared next to the Samsung Galaxy S7 and LG G5. Of course, our tool allows you to compare it against any other smartphone that we've shot with.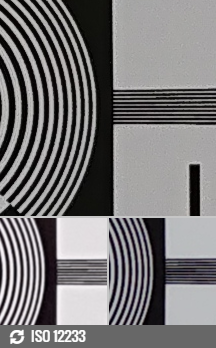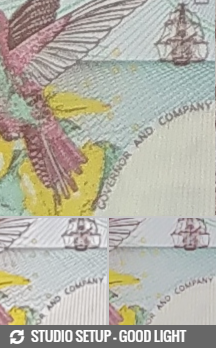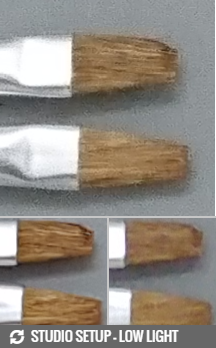 Sony Xperia X Performance in our photo compare tool
Panorama
We've gotten to a point where we've just given up on hoping for an Xperia that shoots decent panoramas. It starts with the interface that forces you to select which way you intend to swipe, instead of recognizing it for you.
The panoramas are mere 1080 pixels tall, regardless of whether you're shooting in landscape or portrait. Little resolved detail, stitching issues - there's not much to like about them.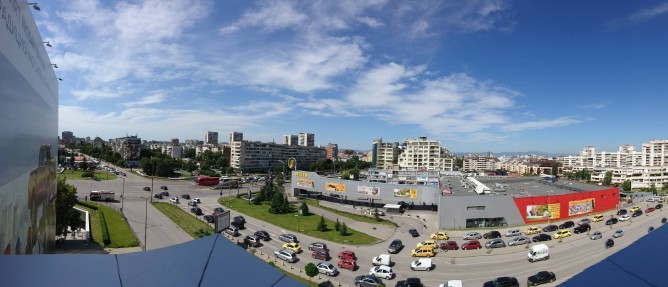 Panorama sample shots in portrait


Panorama sample shots in landscape
Selfie camera
The front camera is equally impressive. It has a 1/3" Exmor RS sensor with 13MP resolution and f/2.0 G Lens. It's the kind of setup some lower-end phones would use for their main camera.
Sony tech promises good performance in low light and smartly adjust the shutter speed based on movement in the scene - a static scene gets a long exposure time to reduce noise, a dynamic scene a short one to reduce motion blur.
The front-facing camera of the Xperia X Performance is capable of some great high-res selfies. To get the most detail out of it, make sure you turn off the Soft Skin effect from settings (a separate toggle for Superior Auto and Manual, mind you).
The improved low-light capabilities of the front facing camera meant we got nicely exposed photos even in the dark. Unfortunately, the front camera's autofocus is a hit-and-miss in the dark. Once light levels drop, the images turn inexplicably soft so much so that it's as if the auto focus system stops working.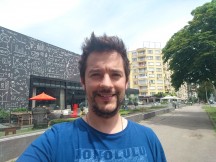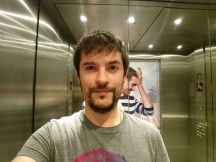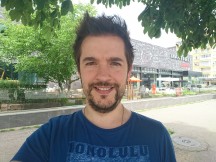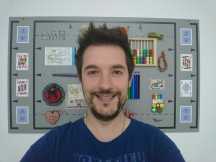 Selfie samples: Bright sunlight • elevator (a must for selfie lovers, but crazy difficult light) • in the shade • in dim light
Video quality
The source of perhaps the greatest disappoint about the Xperia X Performance - it can't shoot 4K videos. Or rather it can (the hardware certainly supports it), but Sony didn't choose to enable it. Video recording tops out at 1080p/60fps, and you have the regular 30fps speed too.
The standard 1080p/30fps mode is encoded at about 17.5Mbps, on par with the competitors. The smoother 1080p/60fps gets a 30Mbps bit rate. Audio is recorded in stereo at 156Kbps, regardless of the video setting.
We might have been inclined to go easier on the X Performance if its 1080p videos were really great. The thing is they aren't quite up there with the best on the market. There's the compression-induced oscillation we witnessed on the Xperia X in action-heavy scenes. The resolved detail is about average, and not at the level of the G5's and Galaxy S7's of the world.
You can also download the untouched video samples: 1080p at 30fps (11s, 23.9MB), 1080p at 60fps (11s, 40.6MB).
You can also compare the Xperia X Performance to any of the numerous phones and tablets we've tested, but we've pre-selected the Galaxy S7 and the LG G5.
SayA ada sony Expedia au sov33 tidak lcd. Cari kamana mana belon dapat . To long kalau ada lcd nya hbg saya di 081266550045
I've had my x for 4+ years now with no repairs or problems and just bought a x pro as a back up. It's a phone that lasts and lasts and lasts, 2day battery life with stamina mode at years
Hi i am using xperia x 64gb in built past 1 yrs but now a days i am suffering there camera not working properly. When i took 6-8 photos countiesly. This mobile indicates device temperature is high so camera is not working until cool down. So please ...