Sony Xperia XZ3 render leaks in silver, aligns with previous leaks
Ricky, 24 August 2018
We've previously seen visual leaks surrounding the Sony Xperia XZ3 that date back as far as July. Today, a new leak comes from MySmartPrice of the Xperia XZ3 in silver. The previous leaks we saw were case renders and CAD 360-degree views, both of which align with the leak from today. Judging by the pixelated shading of the silver side of the phone, we'd proceed reading the rest of this post with skepticism.
Of course, there have been conflicting rumors that the Xperia XZ3 is going to have a dual rear camera like the Xperia XZ2 Premium, but the other rumors that line up with this one only show a single large camera sensor, which is believed to be a 48MP sensor. It would make sense for Sony to save a dual camera for a future release of an Xperia XZ3 Premium.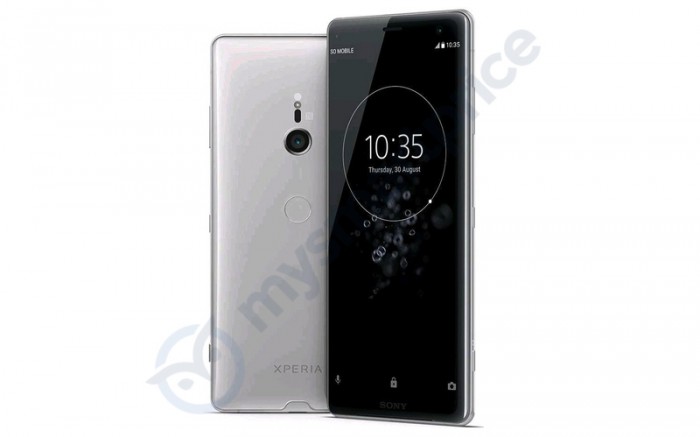 Above the sensor is perceived to be a hybrid autofocus sensor which combines laser with phase-detection autofocus. Above the camera is also a Dual-tone LED flash and the NFC antenna is right here as well. There's also a fingerprint scanner centered on the back of the phone and the same notch that we saw in the CAD renders is also here.
We do appreciate the dedicated shutter key on this device, which sits right at your right index finger when you hold the phone in landscape.
A previous filing has revealed that the phone will have a 3,060 mAh battery, which is a bit smaller than the one on the Xperia XZ2. Otherwise, the XZ3 will have a Snapdragon 845 CPU, 6GB of RAM, and supposed 128GB of internal storage. Also rumored is a 5.7-inch FHD+ notch-less display with 18:9 aspect ratio. The phone's body will have a curvier feel to it, making it easier to grip.
There is a Sony event going on in less than two weeks at IFA in Berlin where the Japanese OEM might announce the Xperia XZ3. We'll be on the show floor in Berlin, so do stick around for Sony's scheduled live event – taking place on August 30.
Related
Beautiful! I love the back notch, I don't like notch on front.
Yes i owned a Experia Z and Z1 and both were brillint phones apart from said battery and bloatware issues. Not knocking Sony there good phones. But flawed
Design Like China product. So stupid Sony. Shame on Sony.
Popular articles
Popular devices