Sony Xperia XZ emerges as top late 2016 flagship after Note7's demise
Peter, 21 December 2016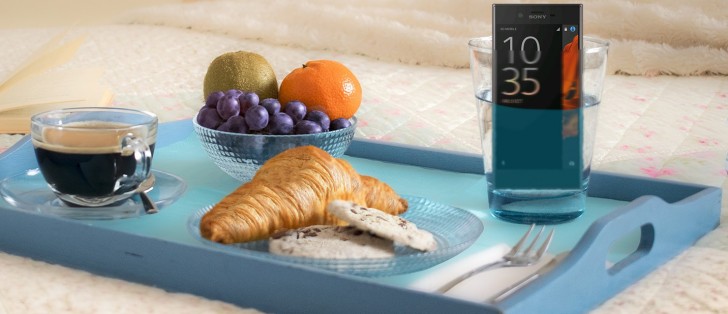 Are you a glass half full or half empty kind of person? It seems that Sony fans are the former - when Apteligent reported that the canceled and recalled Samsung Galaxy Note7 is still more popular than a number of other prominent flagships, Sony fans focused on the fact that the Xperia XZ is by far the leading late-2016 Android flagship.
This puts it ahead of fan darlings like the Google Pixels, the latest flagship from Android standby Motorola, the feature-loaded LG V20, the controversial-but-liked OnePlus 3T and the heavily promoted HTC Bolt (aka 10 Evo outside the US).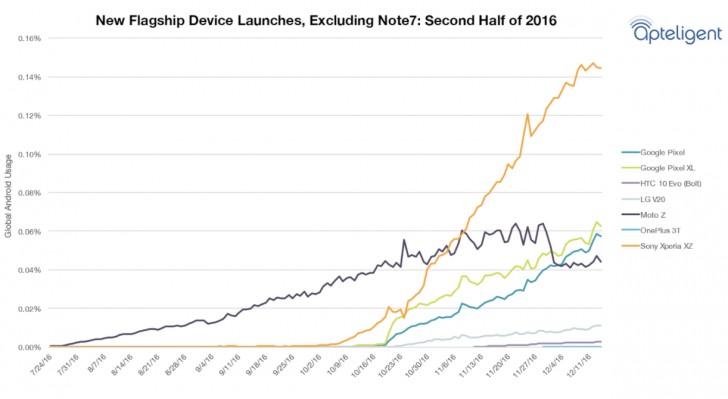 Note: Galaxy Note7 numbers have been excluded
An impressive achievement to be sure, it shows that Sony got something right that the others (other than Apple and Samsung that is) did not. Motorola in particular seems to have mucked up, Apteligent data shows that Moto Z shares slipped after Black Friday, showing that flagship from competitors had a bigger draw.
Putting Android aside for a moment, it seems that Apple didn't live up to its former glory either - the pace of adoption of the iPhone 6 dwarfs that of the iPhone 7. The new Plus version did better, the iPhone 7 Plus outpaced its predecessor but is still playing second fiddle to Apple's smaller offering.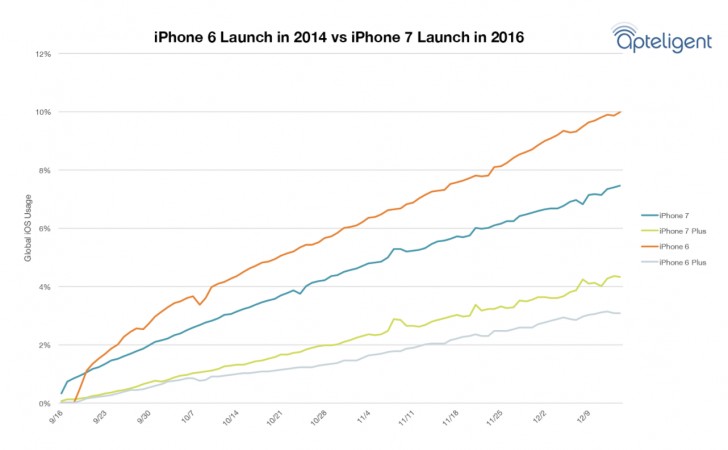 Apple in 2016 vs. 2014
Related
Anonymous
16 Mar 2017
Q5i
Umm. Multitasking with an iPhone?? Really? LOL
AnonD-521587
15 Jan 2017
qin
for people who can't do research on their own the plastic is there to give xz better signal connectivity. That's why in web browsing it's the fastest.
AnonD-521587
15 Jan 2017
qin
yeah its not always about hardware. It's about optimization. Software reigns supreme in the modern world and I think sony realizes this whic is why they've made great strives.
Popular articles
Popular devices
Electric Vehicles