Sony Xperia XZ Premium review: The showstopper
The showstopper
GSMArena team, 12 May 2017.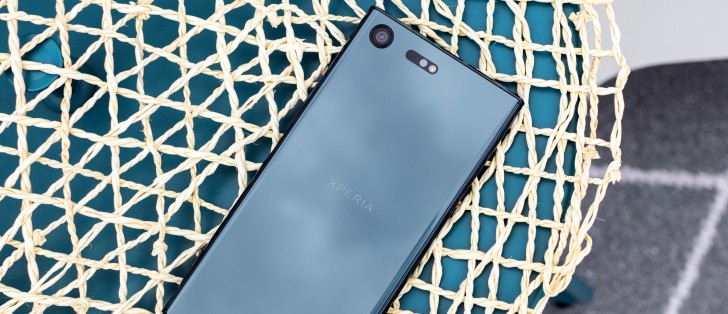 Final words
OK, everything about the Sony Xperia XZ Premium is ... well ... premium, so maybe the model name didn't have to state the obvious. Speaking of, you can't just pretend those bezels are not there - yet our honest opinion is that the Sony Xperia XZ Premium is strong enough in the looks department to hold its own against anyone and anything - be it an infinity screen at the front or a fruit at the rear.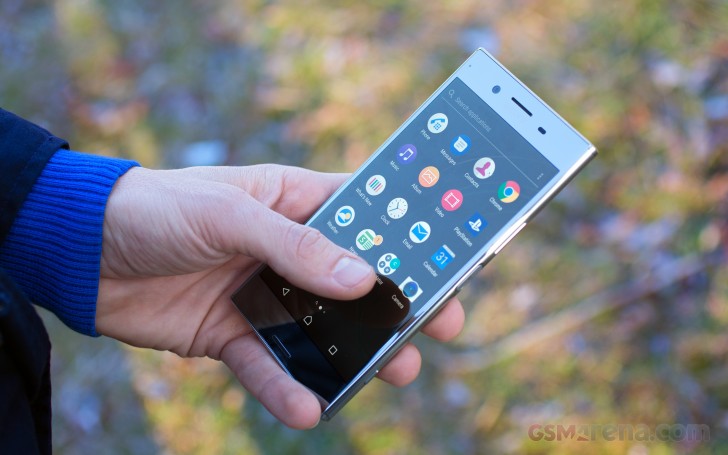 The only 4K screen, HDR video-capable at that, the cool 960fps slow-mo video and the finest Snapdragon 835 chipset - this is more than it takes to steal the show, if not the entire season. The good old waterproofing, stereo speakers and the beautifully simple Xperia launcher are winner stuff too.
So, is it really all that great? Over the time we spent with the Sony Xperia XZ Premium, nothing seemed dodgy, not a single would-be worry showed deal-breaker potential.
The Xperia XZ Premium makes 4K look so natural on a smartphone but we're less than impressed by the difference that HDR video makes.
Sony touched up its signature design without going over the top and while the concept isn't flawless, it truly works. Now, we won't even start on the mirror finish and the issue of fingerprints but the Xperia XZ Premium does live up to its name. It's just one of those smartphones, which immediately get your attention. Handsome and elegant, a little old-school but genuinely full of character.
Sony Xperia XZ Premium key test findings
The elegant no-nonsense Xperia design gets flashy in this edition. Build quality is superb but all color versions are prone to collecting smudges easily.
The second-gen 4K display is class-leading with unbelievable 806 ppi density, HDR videos are a bit less convincing at this point because regular 4k videos look really good as well. The maximum brightness is around the XZs's and Z5 Premium's. The contrast is very good. Color accuracy and sunlight legibility are not amazing but they're showing improvement.
Solid battery life - 72h of endurance rating, 10 hours of web browsing, and 8 hours of video playback. Video watching - the phone's killer marketing feature is actually the area where the phone's battery life falls below average.
Sony has traditionally restrained approach to skinning Android. It's an elegantly clean interface with added Sony goodies like Stamina mode and solid multimedia apps.
Snapdragon 835 is Qualcomm's best, and the Xperia XZ Premium is among the most powerful smartphones today. The 1080p resolution when there is no native 4K content surely helped the GPU scores. The phone runs cool even when you push it. even if it gets warm, the temperature is evenly distributed along the back's surface.
Excellent audio quality on an external amp with average loudness. Unfortunately, loudness is less than stellar with headphones.
Stereo loudspeakers sound nice but they scored Below Average in our loudness test.
The primary camera produces detailed photos, has improved corner sharpness, and very good colors, contrast, and dynamic range. There is no OIS to help in low light shooting.
4K video looks great, 1080p likewise. The 960fps slow-mo HD video recording holds a lot of potential but capturing the moment takes practice and is a hit-and-miss when you only have ~0.2 sec to work with - less than a split second of the real-life actions gets slowed down.
The 13MP AF front facing camera is a boon for selfie addicts - plenty of detail, good dynamic range, just keep the subjects well lit and be mindful of the always-on skin smoothing.
Back to the model name - the price connotations are more than implied. The Xperia XZ Premium is priced according to rank - and that's far from cheap but very well in line with the current market. For starters, it costs as much as a Galaxy S8 and while it cannot match that Infinity display for looks, it trumps it with its display resolution and it should offer HDR video content from Day One. Just go ahead and pick your screen.
The LG G6 is the simple, laid-back package that you will only pick up after you're done with the more eye-catching exhibits on the shelf. It may be less impressive in terms of design and display, but the G6 is probably the best bang for the buck in the flagship category. And its dual-camera is one of the better shooters around. It didn't get the latest Snapdragon 835 but that gets you a fat discount of nearly €200.
If you are after a Sony-made phone, but the 4K screen feels like an overkill, you can always opt for the Xperia XZs, which has a regular 1080p screen, but keeps the cool design and the same camera as the Xperia XZ Premium. Or you can go even cheaper and get the last year's Xperia XZ, which costs some good €300 less than the Premium and still has enough to offer.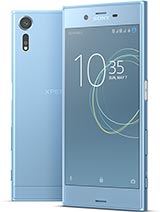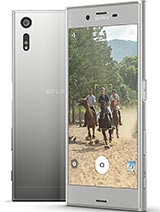 Sony Xperia XZs • Sony Xperia XZ
The Huawei P10 Plus is an interesting alternative with excellent design, one of the best chipsets and screens around, as well as the great Dual Leica Camera. It costs the same as the Xperia XZ Premium, but can't match its screen and waterproofing.
Finally, Apple's iPhone 7 Plus is still the leader in chipset performance and efficiency, and what it lacks in screen resolution and latest gadgetry, it makes up for with versatile dual camera setup and quality apps in the Store. It won't win any screen bezel contests - not even against the XZ Premium. Yes, its screen-to-body ratio is as bad as it gets among the flagship phones.
The Sony Xperia XZ Premium. The phone to have if you want the future and you want it now. Much of this future really depends on how soon the content will become as readily available for mobile.
It maybe just around the corner you know - we've watched this industry evolve in leaps and bounds for quite a while now. Sadly, the very phones we have admired are the casualties of that speed. Sony has an outstanding flagship, ready to claim a place in history - but also one that may not see the future it so boldly imagines.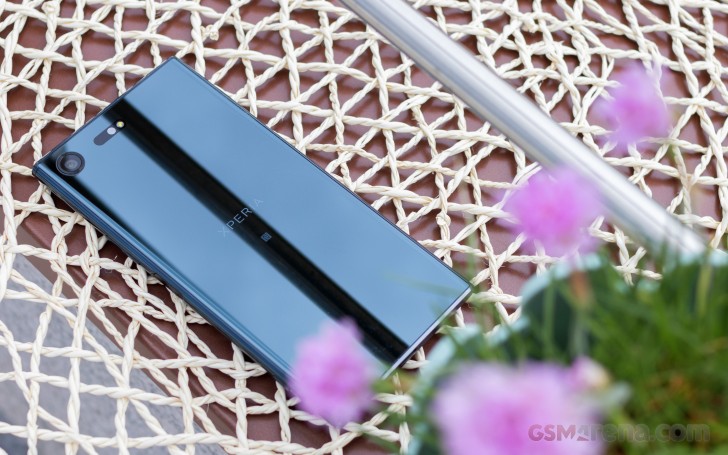 There we are. Here and now. The perfect match for the Sony Xperia XZ Premium may as well be in some South Korean testing lab or a drawing board in California. Who knows - maybe somewhere else? We wouldn't mind. We love surprises as much as we like being impressed. And Sony just delivered.
How did you test enable it?
I am using it now. Enabled the 4k screen resolution all the time. Works pretty well. Perfect for movies.
It was probably discharged when you stored it so the battery might have drained below 0%. You should leave it changing for a few hours, if that doesn't work it means the battery is dead and you need to replace it. Here's a tip to prevent th...