Sony Xperia XZs review: Slow (e)motion
Slow (e)motion
GSMArena team, 7 April 2017.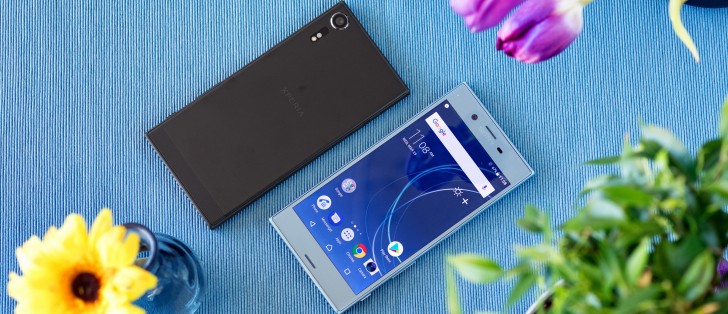 Sony Xperia XZs 360-degree spin
The Sony Xperia XZs uses the XZ chassis, so the dimensions are clearly identical at 146 x 72 x 8.1mm. The new camera setup didn't add any additional weight to the original 161g.
Design
Sony didn't change anything about the Xperia XZ design before green-lighting it for the Xperia XZs, which is not necessarily a bad thing.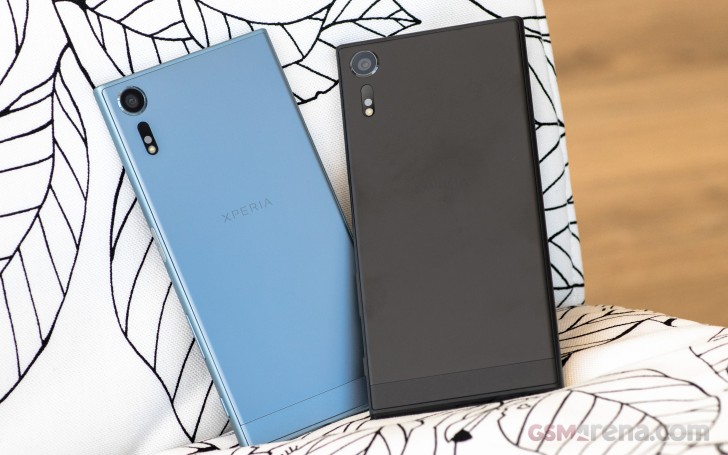 Indeed, Sony has been steadily improving and refining its flagship design instead of trying a new thing every season. While Samsung, LG, and even Apple took sharp turns in design, Sony has been playing it safe since the first Z phone saw the light of day.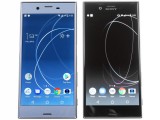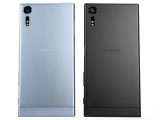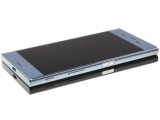 Sony Xperia XZs in Ice Blue and Black
Last year's Xperia XZ offered a comfortable chassis that was both sturdy and visually pleasing. It stuck to the traditional angular body and sharp looks, balanced out by the fluid, curvy sides in the so called 'loop surface'.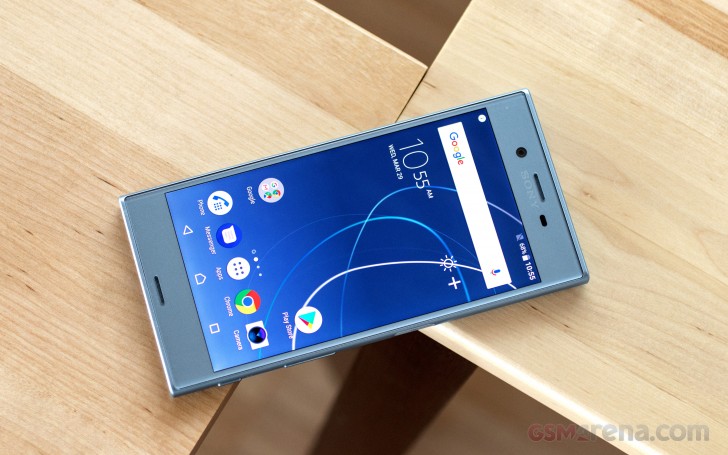 The Xperia XZs has everything the XZ has: curved Gorilla Glass up front, a polycarbonate frame and a subtly curved rear made of ALKALEIDO alloy.
We did like the Xperia XZ, and still find the XZs perfectly relevant. The understated elegance, the recognizable shape, and clean, fluid lines make the Sony Xperia XZs an easy pick from any bunch of contemporary flagships while the solid feel and excellent finish are readily appreciated.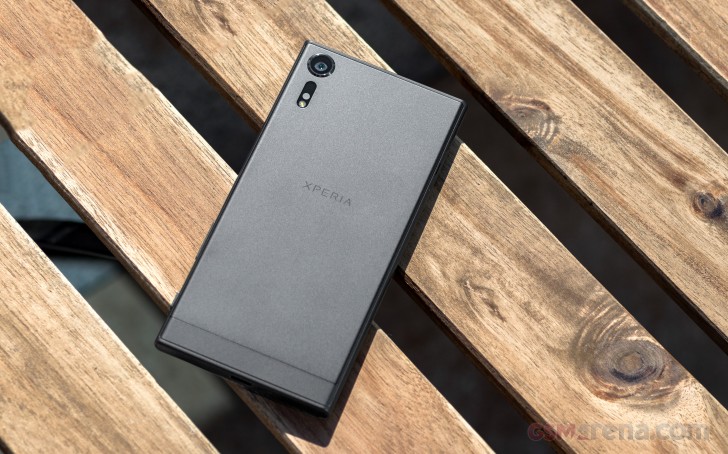 Sony has really nailed the size, and the Xperia XZs feels great in hand. You can appreciate the balanced weight and comfortable handling that do add value to the stylish design. The ALKALEIDO surface provides decent grip and feels pleasant to the touch.
Controls
The stereo speakers are the highlight on the front, even though the high-res 13MP camera sensor above the screen is likely to draw more attention. The tiny status LED is way more subtle, but will certainly be appreciated by many.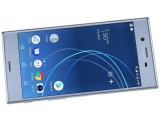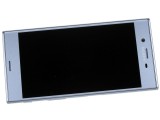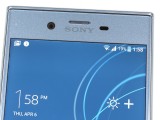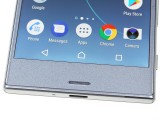 The front of the Sony Xperia XZs
The left side of the XZs has the nanoSIM and microSD card compartment. Each time you pop out the delicate tray, the phone will automatically reboot.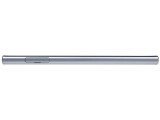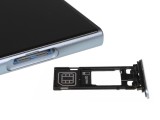 The left side and the SIM tray
The volume rocker and the two-step camera shutter are on the right. The power/lock key with the embedded fingerprint scanner is back, and we can confirm the sensor's accuracy and recognition speed are superb.Unfortunately, the biometric feature is yet again not available in the US.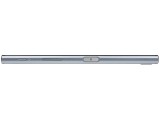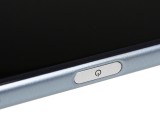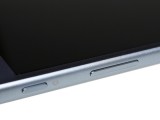 The right side • The Power key • The volume keys are positioned quite low
The top of the phone has the audio jack and one of the mics, while the main one is at the bottom alongside a USB Type-C port.
The new Motion Eye camera lens is at the back of the Xperia XZs, ever so slightly protruding from the otherwise flat metal rear. There is a single LED flash and a couple of sensors around.
Yamanto Sus
08 Jun 2021
DEP
This phone is good, but problem It's in overhating issues