Sony Xperia XZs review: Slow (e)motion
Slow (e)motion
GSMArena team, 7 April 2017.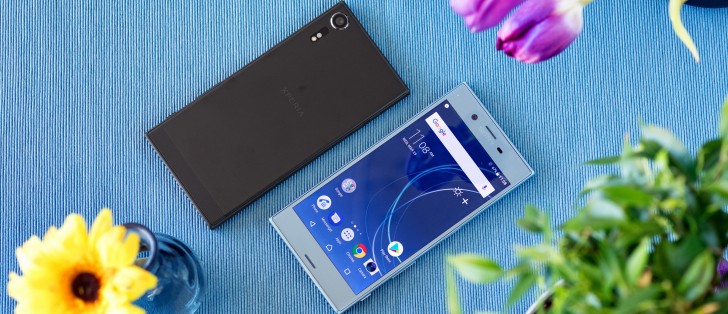 A 19MP Motion Eye camera
Sony has revamped the 23MP camera they've been using for a while, and with this refresh, we get a brand new 19MP camera which they call Motion Eye.
There is a lot of innovation going under the hood. Instead of the usual 2-layer design, this one features RAM built right in between the sensor and control circuitry layers. This allows the camera itself to store photos and videos temporarily, instead of waiting for the chipset to transfer them to RAM. That has a bigger impact than just speeding up the saving process.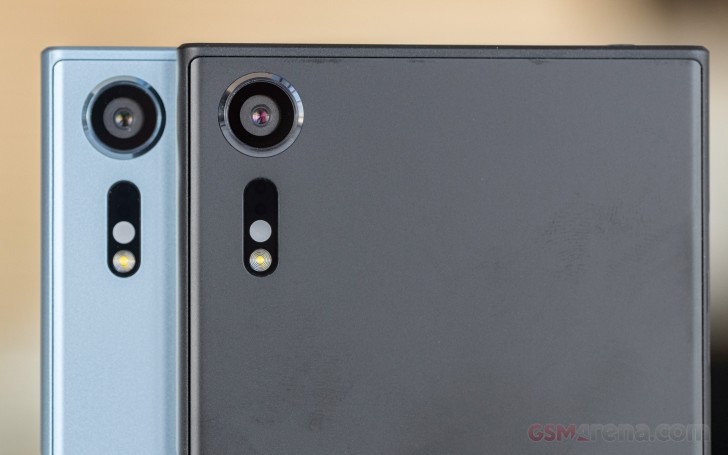 For one, the sensor reads out the full resolution 19MP image 5x faster, which prevents the nasty rolling shutter in videos. It also enables the headline feature - 960fps HD video! Most phones manage 240fps at best, but the Motion Eye allows you to stretch time four times longer.
Sony went with a slightly lower resolution for this IMX400 Exmor RS senor (previous models were at 23MP), but have kept the same physical dimensions, so this has resulted into the pixels being 19% bigger. This immediately got our hopes up for higher quality low-light shooting.
The aperture is one thing that hasn't changed - it's still f/2.0, not the brightest out there, but it's okay.
The new RAM buffer has allowed for another feature called Predictive Capture. When the camera detects fast paced movement, it records a few of the moments before you pressed the shutter. So if you were late clicking the shutter button, you would be able to use one of those instead.
If you see some of the photos in your Album gallery to feature a symbol with four small squares, this means you have a few shots from this scene, allowing you to choose the one you prefer manually.
In our experience the feature didn't work as reliably as expected. You have no control over when it activates and it didn't kick in a few of the times we were capturing high-speed sports action. Finally, most often it presented us with only one or two extra photos instead of the promised three or four. Still, for an automatic feature that doesn't require any user intervention or photography experience, it works quite well.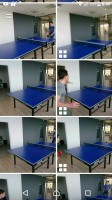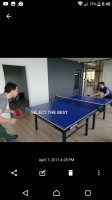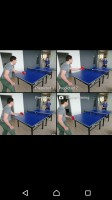 Predictive Capture lets you choose the best shot later
The camera features Sony's "triple image sensing technology," which includes Predictive and Laser autofocus, plus an RGBC-IR sensor. That's a hefty acronym, but means it scans the surrounding light (both visible and infrared) to tune the color rendering for natural, vibrant hues.
There's just one LED for the flash, though - no change there.
Camera interface
The Xperia XZs uses Sony's latest camera UI. You change modes by swiping up and down (or left and right, if you're holding it in portrait). Superior Auto will probably be the main mode you use, and it defaults at 17MP 16:9 resolution, so you may want to opt for the 19MP maximum by switching to the native 4:3 aspect of the sensor.
There's a Manual mode too - it includes full range shutter speed selection (1/4000s - 1s), exposure compensation, white balance, and a manual focus slider. The ISO setting is still tucked away in an extra settings menu, though.
Image quality
For good or bad, the 19MP camera samples we snapped with the Sony Xperia XZs are entirely consistent with what we got from the Xperia XZ and a few previous Sony flagships regarding quality.
Here's what that means. In good light the phone is quite good in capturing the finest details - it's almost a match for the 23MP cameras used before. The processing, including the colors, has not changed much either. And despite the claims for a redesigned lens, we still see corner softness though to a slightly lesser extent.
Just as before, there is a considerable amount of noise and noise reduction artifacts, which don't look good when pixel peeping at 100%.
Other than that, Superior Auto is great at recognizing the scenes and adjusting parameters just as before. The dynamic range is good as well. The autofocus is fast too (though still not to the level of Galaxy S7).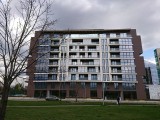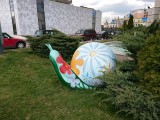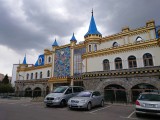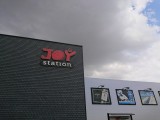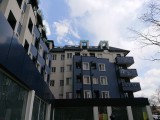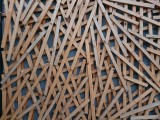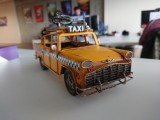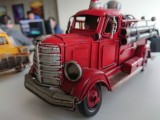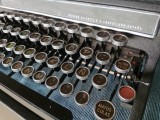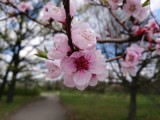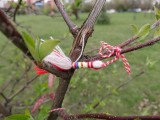 Sony Xperia XZs 19MP camera samples
The manual HDR mode is available in, well, Manual mode, but its switch is hidden in the advanced settings. Superior Auto is more than capable to enable an HDR mode (Backlit scene it calls it), so there is no need switching to Manual only to shoot HDR.
The low-light landscape samples are quite unimpressive - they lack detail, there is lens flare and the photos are nowhere near as sharp as we'd like them to be. Regardless whether we used a tripod or not, the images just didn't come out right. Despite the larger pixels, the low light photos by the Xperia XZs seem softer than those by the Xperia XZ.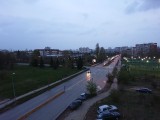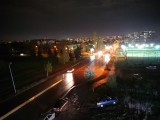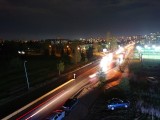 Low-light: handheld • handheld • tripod • tripod with 1s shutter speed
Traditionally, we've dinged Xperias over their panorama mode, but that's about to end. The new XZ flagships, XZs included, seriously increase the resolution - up to 4000px vertically, while the previous phones were only capable of panoramic images that are up to 1000px in height. Also, you can stop the panorama at any time you like, while older phones used to get confused if you don't do the full 360° (which was a minor thing, but annoying all the same).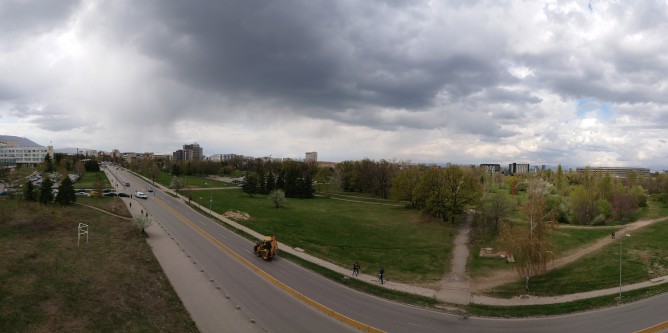 Sony Xperia XZs panorama image
On the front of the Xperia XZs is the same selfie camera found on the original XZ. It's based on a 13MP sensor (1/3.06") with a f/2.0 lens. The images produced by it are somewhat noisy. However, we're quite happy with how detailed selfies come out and we appreciate the excellent dynamic range.
When it gets dark, however, quality takes a serious dip just like the main camera.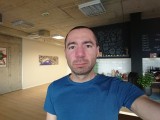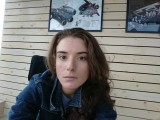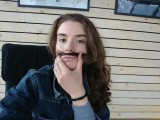 Sony Xperia XZs 13MP selfie samples
Naturally, we shot our test posters with the Sony Xperia XZs, and here's how it fared next to Xperia XZ and Lumia 950 XL (also 19MP). Of course, our tool allows you to compare it against any other smartphone we have there.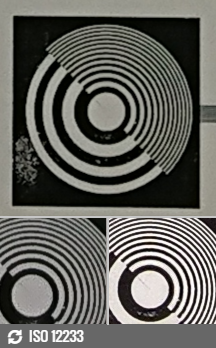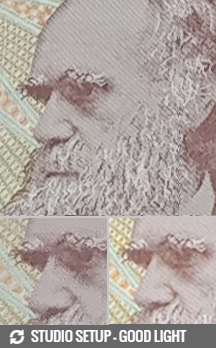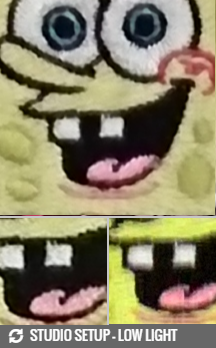 Sony Xperia XZs vs. Xperia XZ vs. Lumia 950 XL in our photo compare tool
This phone is good, but problem It's in overhating issues
How many of you have successfully enabled the sRGB mode. Its there in the developer menu but i cant enable it. Even x- reality and super vivid mode also doesnt work.. I think by default they have enabled super vivid mode and forgot to write ...