Sony Xperia Z4 Ultra reportedly in the works
07 April, 2015
Sony has definitely been taking its time with device announcements, most notably the Xperia Z4. The company's eagerly-anticipated flagship has been keeping fans on their toes for a few months now and, judging from what we have already seen, when it does finally arrive, it might be more of a disappointment, than anything else.
That being said, a new report hints at another device also in the works, allegedly named Xperia Z4 Ultra. If rumors are true, the device will be a successor, of sorts, the Xperia Z Ultra, which came out in 2013. Display size is said to be around 6 inches, so we can expect a very similar form factor to the aforementioned device, which boasts a rather tablet-like 6.44 inch screen.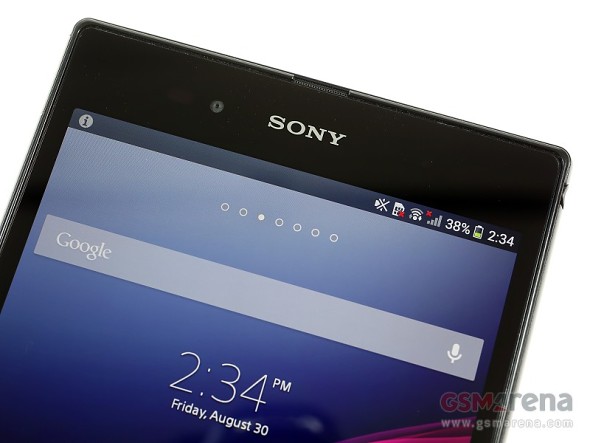 As far as the rest of the specs sheet goes, the device will allegedly be powered by a Qualcomm Snapdragon 810 SoC, which is indeed a step above the Snapdragon 800 in the original Z Ultra. On the other hand, the previous Ultra was slightly lower specked than the current Xperia Z3 flagship and if the latest info on the Z4 is to be believed, that would mean the new Z4 Ultra will share the CPU of the upcoming flagship and the bigger screen puts it in kind of a strange position.
Industry sources claim that Sony is trying to reduce the number of entry-level devices in its lineup and is rather focusing on the mid to high-end segment. This could very well be the reason for the beefier specs sheet, but honestly, it seems a lot of chaos has settled in Sony's struggling mobile division. But with sales predictions for 2015 set at 38 million, only about a million less than last year, optimism is still present it the Japanese company.
Related
if z4 ultra comes with 20.7mp rear camera integrated flash and 5.1mp in front,4000mah battery with quick charge feature,definitely its will be the best phablet in the world
If z4 ultra has 20.7 mp came. it will rech top of the Everest place. It will makes new record of sony model sales
Ill mention one you muffin, The camera, The hd screen, the fact that you can link it up to your playstaion etc etc etc. If you love samsung then why are you on here moaning????
Popular articles
Popular devices