Sony Xperia Z5 Premium review: Premium Definition
Premium Definition
GSMArena team, 25 November, 2015.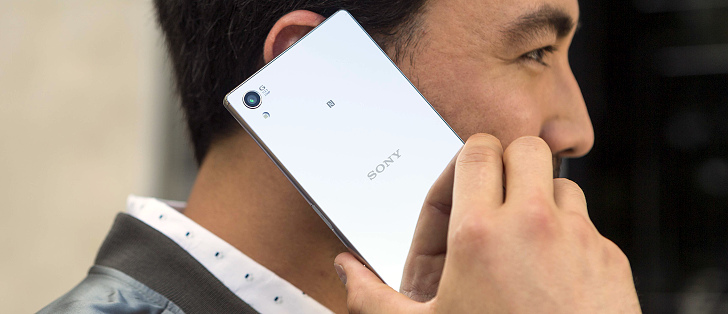 Final words
Even though the 4K mode on the Xperia Z5 Premium may not be always on, this phone will go down in history as the world's first 4K smartphone and this single headline feature is enough to carry it forward. Pricey or not, the Premium is going to do well on the market and we're sure it will account for lots of the positive sales in Sony's annual report.
So is it really the revelation it was supposed to be? -Well, not really. Can you spot a substantial benefit over a QHD screen of the same diagonal with your bare eyes? -No, not really. Is it a phone worth getting? Well, it may as well be - it's still a Sony flagship and that stands for something, doesn't it?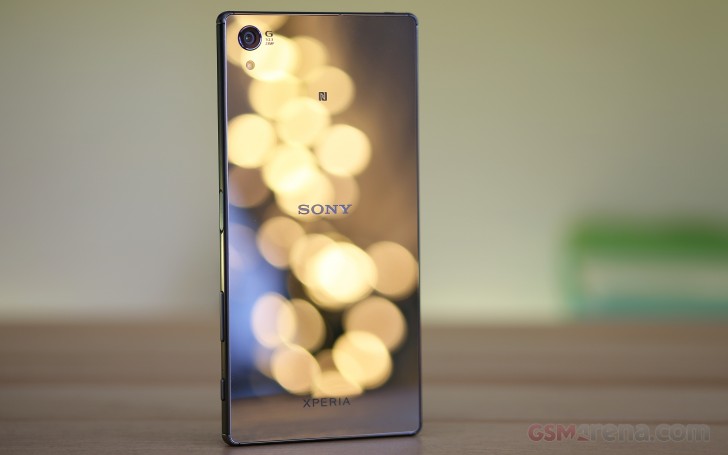 The Xperia Z5 Premium gets most of the feature checklist right - there are the stunning looks, the beasty performance and the high-end camera, which is full of potential. Sony's take on Android and its proprietary apps are great as well, especially with all the visual and functional integration with Sony's PlayStation consoles and BRAVIA TVs.
But the true gem is the 4K IPS display, which offers the groundbreaking 806ppi screen density. There is no denying this is a world-record achievement right there. But there is a catch - you can have native 4K resolution only on multimedia content - when viewing images and playing videos. Everything else runs in an upscaled 1080p resolution, VR apps included.
The good news is this way Sony probably saved the Xperia Z5 Premium the headache of some really poor battery life numbers. The even better news is that the upscaling algorithm is so good that you won't even notice it.
Unfortunately, the native 4K image shown on the Xperia Z5 Premium doesn't look all that different than the QHD screen on the Galaxy S6 edge+ to our naked eyes. The human eye has its limits and the further the screen is, the less we're able to discern the smallest of details. Perhaps this 4K screen holds great potential for VR as many of our readers were quick to point out, but to really see them, perhaps we'd need to wait to see some specially made VR apps by Sony.
Sony Xperia Z5 Premium key test findings
The Xperia Z5 Premium has superb build-quality and stunning design, especially the chrome flavor. The exposed microUSB port is a lot more convenient than Sony's previous covered solution, but the volume keys are somewhat oddly positioned.
The class-leading display offers 4K resolution and unbelievable 806 ppi density. Maximum brightness is around the Z5 but it's nowhere near as bright as what the Z3+. Contrast also turned average, despite the nice deep blacks. The same goes for color accuracy, which is not up there with the best.
The side-mounted fingerprint reader is really convenient, fast and reliable.
Battery life is good at 66 hours of endurance rating, but not class-leading. The video playback battery test is disappointing, but admittedly, the Video app (or any other video player) run in native 4K resolution.
Based on Android 5 Lollipop, the Xperia launcher runs quite nicely on the Z5 Premium and is packed with several interesting features. The phone is definitely not lacking on the software side The Marshmallow update should be around the corner too.
Performance-wise, the Xperia Z5 Premium is a true powerhouse, equipped with Qualcomm's top-of-the-line Snapdragon 810 SoC. GPU performance is top-notch. The phone tends to get quite hot on the back and sometimes it takes measures (such as forcing lower brightness) in order to avoid overheating.
The speaker setup on the Z5 Premium scored Below Average in terms of loudness, but this is actually ok for a device with stereo speakers. Still, we would have appreciated a bit more boom.
Audio output quality is quite good, though not class-leading.
The camera setup on the Z5 Premium offers accurate colors and good dynamic range, but sadly samples were still plagued by corner softness and a lot of digital noise, even in the shadows of the bright day. Sony has definitely made some improvements with the new multi-aspect sensor. The electronic video stabilization at 1080p has come a long way and is better than before thanks to some new hardware and software but it doesn't work in 4K recording.
Sony Xperia Z5 Premium faces tough competition in the flagship range even though none of the current smartphones can, of course, match its display resolution.
The Samsung's Galaxy S6 edge+ will make up for the 'lower' Quad HD resolution with a great Super AMOLED screen, a unique curved-edge design and the best still images and video capturing you can enjoy today. Plus, opting for the 5.7" S6 edge+ or its smaller 5.1" Galaxy S6 edge will save you at least €200.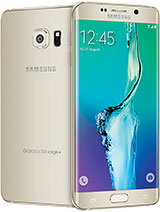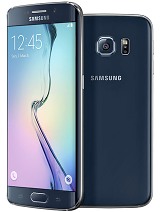 Samsung Galaxy S6 edge+ • Samsung Galaxy S6 edge
You can also save yourself €200 and get the regular Sony Xperia Z5 flavor. It matches all the Z5 Premium specs, but the screen - you will be getting a regular 5.2" 1080p IPS unit instead. Oh, but you can't have the Z5 in chrome, so you will be also sacrificing the mirror effect as well.
BlackBerry Priv costs as much as an Xperia Z5 Premium. It bets on a high-res QHD AMOLED screen with dual-edge screen glass and an iconic sliding-out QWERTY keyboard. And it runs on Android, so how cool is that?
There are quite a few Snapdragon 810 smartphones out there and some of them have become quite cheaper lately. Take the LG G Flex2 for example - the curved 5.5" OLED smartphone now costs merely €250 in Europe and it offers some top of the shelf features (self-healing coating, curved design, OIS, rear keys).
If this doesn't cut it, there is also the all-metal €440 One M9 with loud front speakers and capable camera.
Finally, the Apple iPhone 6s Plus is challenging the Xperia Z5 Premium with even faster performance, tight iOS ecosystem, great panoramic images (with auto HDR) and 3D (Force) Touch support. And it's probably the most expensive mainstream smartphone on the market, so there is that too, if you happen to feel 4K is not catchy enough.
Sony is ahead of the competition for the first time in years with the new Xperia Z5 Premium. It beat everyone to the 4K bandwagon and made the breakthrough first. Will that benefit sales? Most probably, it will. History has proven that the market favors technology pioneers, so Sony should probably do just fine with the Z5 Premium. It's a beautiful phablet, powerful, with some great running software to an extent that it may not even need a 4K screen as a headline feature. The truth is that 4K doesn't really bring any substantial advantages on a smartphone screen - not today at least. But thanks to the Xperia Z5 Premium, the future is one step closer now.
where can i buy this phone and am from kenya
Have you tried "SoundAbout"? (that's the name on the GP Store.) Personally, though, I just resorted to using good Bluetooth earphones and headphones - I got an Aukey Latitude (EP-B40) for super cheap and a Sony MDR-ZX770BN (noise canceling headp...
guys the headphone jack issue is because of its headphone. I used to use my own headphone for two years and it was ok. then it broke and I switched to the one sony provided with the phone (MH750), after a week or two, it messed up with the head...