Spotify will add Covid-19 advisory to podcasts, Joe Rogan addresses controversy
Ivan, 31 January 2022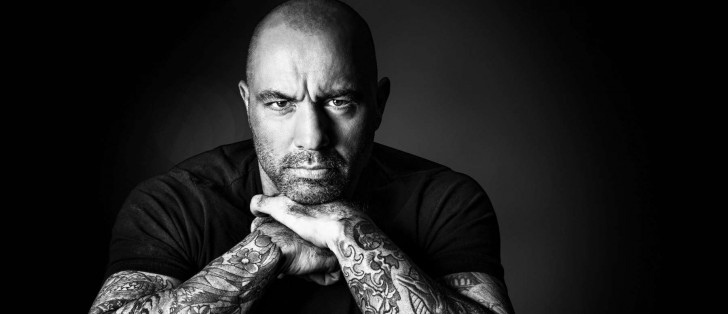 Spotify will add an advisory to COVID-19-related podcasts on its network, that would direct listeners to a dedicated COVID-19 hub with facts and up-to-date information from scientists, physicians, and health authorities.
This comes after backlash over Joe Rogan's podcast reached a tipping point that saw musicians Neil Young and Joni Mitchell remove their music from Spotify.
Rogan's podcast follows a free conversation form between him and his guests, and naturally, the topic often moves in the direction of the ongoing pandemic. The podcast has been known to share misinformation regarding COVID-19 and Rogan, while quoted as saying he's "not an anti-vax person", has said he thinks young people maybe shouldn't get vaccinated.
Rogan addressed the recent controversy surrounding his podcast in an Instagram video, shown below. In it, he says he "will do my best to try to balance out these more controversial viewpoints with other people's perspectives so we can maybe find a better point of view."
Meanwhile here are Spotify's rules for censoring a podcast due to COVID misingormation, per TheVerge's report:
Content that promotes dangerous false or deceptive content about healthcare that may cause offline harm and/or pose a direct threat to public health such as:
Denying the existence of AIDS or COVID-19
Encouraging the deliberate contracting of a serious or life threatening disease or illness
Suggesting that consuming bleach can cure various illnesses and diseases
Suggesting that wearing a mask will cause the wearer imminent, life-threatening physical harm
Promoting or suggesting that the vaccines are designed to cause death

Source • Lead image source: JoeRogan.com
Related
Anonymous
04 Feb 2022
7sh
I love how an old musician thinks he's more informed than the medical professionals Rogan is taking to. It's not like the media or government would lie about vaccines is it?
Anonymous3
03 Feb 2022
M6c
Why are a bunch of has-been musicians trying to dictate to everyone else what they should and should not be allowed to listen to? How did they become so arrogant to think they should have this power? I think they've overdosed on their own PR. ...
Anonymous
02 Feb 2022
70d
You're absolutely wrong. People with poor immune systems are the ones that need to be vaccinated the most because if they are infected, it's likely that they will die.
Popular articles
Popular devices
Electric Vehicles