Stamina mode is back with Marshmallow update rolling out for Japanese Xperia Z5's
George, 20 April, 2016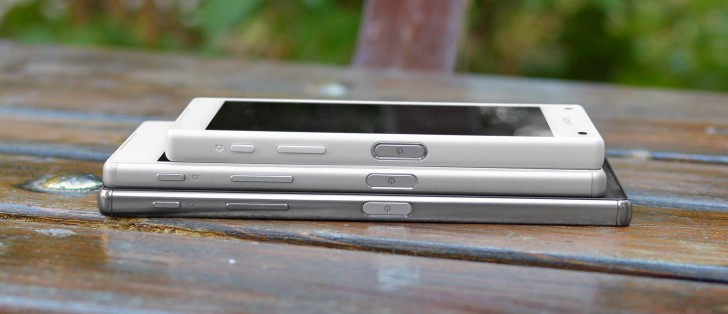 Sony's iconic Stamina battery saving mode marks a return in the latest Marshmallow update rolled out by Japanese carrier NTT docomo. The new firmware is arriving as we speak on current flagship models Xperia Z5, Z5 Compact, and Z5 Premium, as well as on the Xperia Z4 (a Japanese-exclusive name of the global Xperia Z3+).
Earlier Sony Marshmallow builds had the feature removed, instead letting Android do the dozing on its own. Putting inactive apps to sleep is only part of what Stamina does, though - turning off functions like Wi-Fi and mobile data to save power is also among its abilities.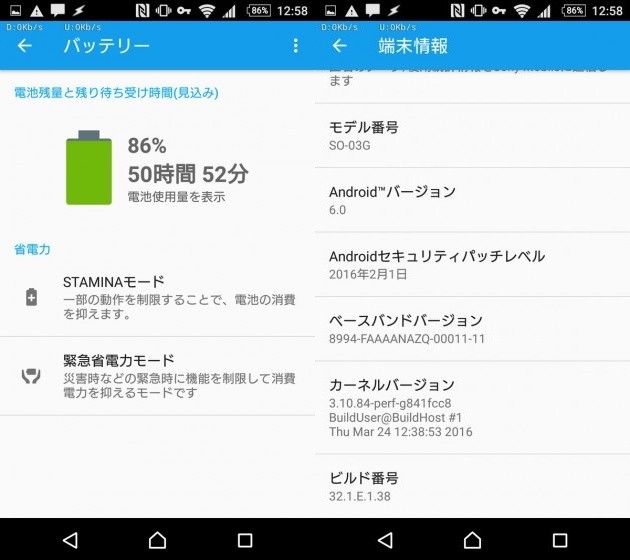 From the screenshots it doesn't look like Ultra Stamina mode is making a comeback. That used to be a basic mode of sorts which only allowed access to a handful of features like dialer, contacts and messaging, to let you get the absolute longest endurance.
So far Stamina has made it to Sony Marshmallow builds for the above four models, and only in Japan. We should expect it to arrive in other regions in the near future.
Related
Stamina and more importantly ULTRA STAMINA is back on Z5 compact update on O2 in UK! Briliant !!!! 200+ hours of battery and no smart stuff to annoy you!! Even better thay added Walkman noe called Music to the Ultra stamina. Well done SONY
I miss stamina mode so much. It is definitely superior to doze mode. Any idea when it will roll out in the USA?
It says that it hasn't in the article
Popular articles
Popular devices