Sunday debate: Is removing the headphone jack the way forward?
Paul & Yordan, 21 January 2018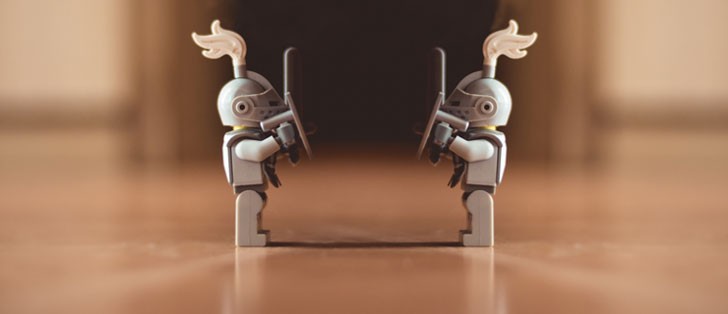 In this episode of the Sunday debate we discuss if the trend of removing the headphone jack is the future or are companies just trying to rip us off.

Paul: "It's the way forward"
The reality is this. Removing the 3.5mm headphone jack from our smartphones changes nothing! This is the realization that I came to when upgrading my phone and for you it may also be true.
Removing the 3.5mm jack gives phone manufactures greater flexibility with their form factors and internal placement of components while making it easier for them to make their devices waterproof and robust and more importantly with the right headphones improved audio quality.
The ability to listen to music through wired headphones still lives on, simply not through an outdated analog port. Going jackless may initially mean a transitional period where we have to tweak our habits but that's about it.
The only inconvenience is charging while listening to wired music now requires another dongle. I worried initially, every night this is exactly how I listened to podcasts and wired music in order to sleep. Now I simply have to ensure that I charge my phone prior to hitting the sack, which is made easy through the use of wireless chargers in my house.
Even forgetting to charge isn't a show stopper as streaming podcasts and/or music through the night only consumes circa 12% of my battery.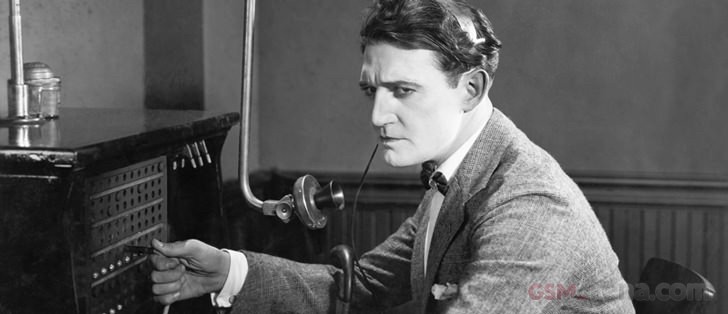 The Past:
A year ago I purchased a pair of Powerbeats 3 Bluetooth headphones for sport, a move born out of convenience rather than planning for a jackless future and having liked them so much I added to my wirelress collection with the BeatsX for more casual listening and traveling. For when and where I use Bluetooth headphones I'm more than happy with the flexibility, quality and battery life afforded by these headphones.
For now, we have a small dongle in order to use our existing wired headphones and if you're worried about losing them buy a couple of spares from ebay for a couple of bucks. If you like Apple headphones, Apple supply you with lightning headphones in the box for a dongle-free experience.
Speaking of which, Apple's Lighting port outputs lossless stereo 48kHz digital audio and can provide power to digital headphones even when the device is asleep. Using a digital connection can help improve audio quality, as headphones can be made with dedicated digital-to-analog converters (DACs) integrated into them which avoids analog signal interferences you may get with other headphones.
USB-C headphones, while slower coming to market are available and soon they will be commonplace. Suffice to say that some of these products sound great so it's worth searching out some reviews before you draw any conclusions.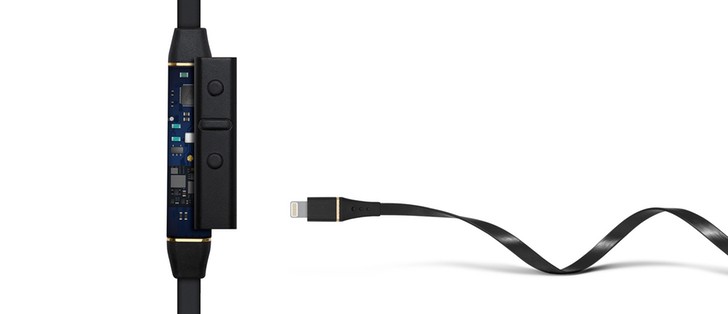 The future: Audeze's iSINE10 Headphones containing a high-quality inline amplifier, digital-to-analog converter, and DSP
The focus of my response has been in relation to phones but does it impact my other devices - it turns out not a great deal. The Powerbeats 3 and BeatsX appear automatically via iCloud on my Macs, Apple TV, and iPad and with some manual pairing, even on my other TV's in the house. Here at GSMArena Towers I have a set of wired buds always plugged in that I don't use for anything else. This will undoubtedly vary for you dependent on your other devices that use a 3.5mm jack and whether you actually use the same headphones in ALL your devices.

Yordan: "Companies just use it to lock you down to their ecosystems"
The year is somewhere in the late 2000's when I was still a teen, discovering music. Sean Paul and Linkin Park were established gods among my peers but I wasn't (and still am not) a fan of pop music. High-quality music (from a technical standpoint) was available and I was eager to put the newly found tracks in my Nokia N73.
The N73 was a masterpiece of technology for its time, but with a massive caveat that was the lack of HQ earphones that fit the obscure Pop-Port connector. So I stuck to an MP3 player in my pocket for the time being.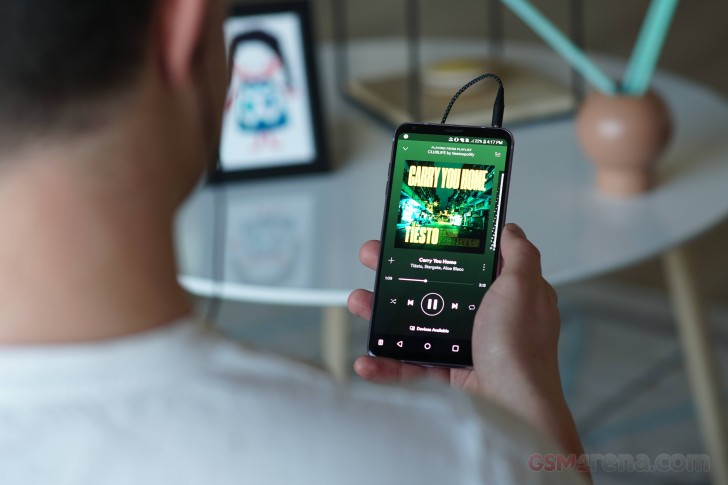 The decade turned and phones started coming with a 3.5 mm jack. I was jubilant with this thrust of innovation - I could finally listen to all these 320 kbps tracks without the need of a second device. Soundcloud and other music platforms were the places to go for music straight from the source. No more illegal downloads from sketchy sources that could not hold the promise of proper sound quality.
Working for GSMArena.com today gives me the ability to try out many phones and experience the smartphone evolution on a daily basis. Google, Apple, and HTC are the companies that first decided to ditch the headphone jack and offer USB-C earphones for their phones. But I don't understand what do they gain by removing the jack. 100 mAh more battery power? A bigger heat pipe for a power-thirsty chipset? More minimalistic design!?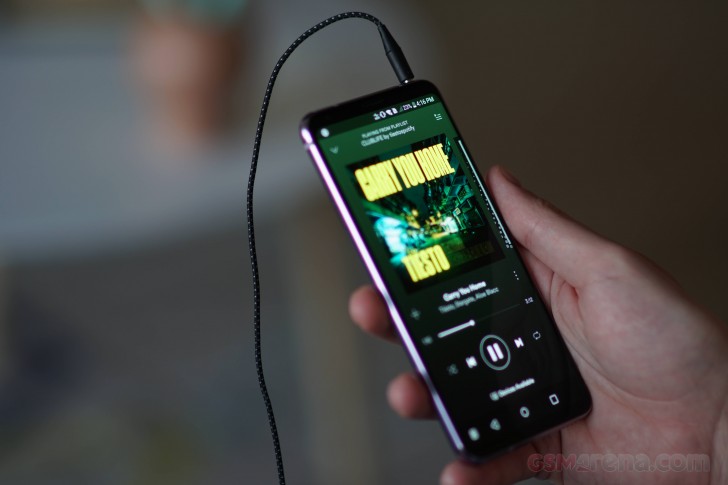 In my opinion removing the jack is just another thing companies use to lock users in their ecosystems with headphones and accessories. But I want the freedom to use a standard that is widely used by everyone from stereo manufacturers to heavy machinery operators. As a Spotify subscriber since Day 1, I prefer to stream and download in Extreme Quality and enjoy the music with headphones of my choice.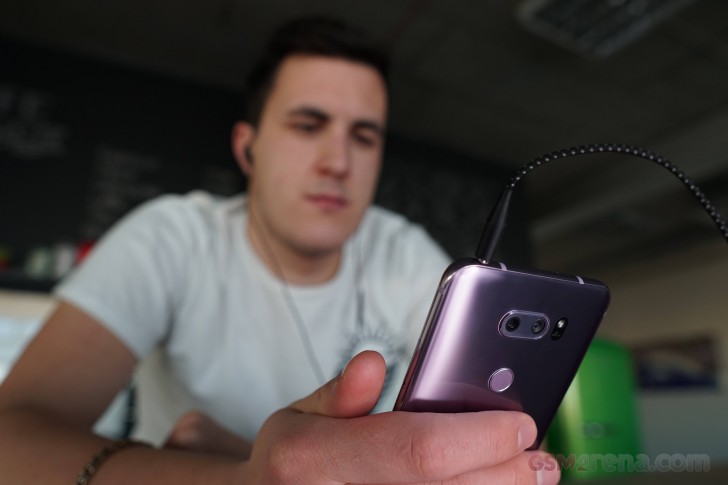 Some might say that Bluetooth headphones are the future, Internet of Things, wireless life, whatever. I still haven't found BT earphones with crisp enough sound as any affordable B&O or AKG plugs. So until manufacturers upgrade their sound game, Bluetooth is not an option.
The future is bright. We have the freedom to travel the world in an instant with Google Maps and a VR headset, we have the freedom to communicate with strangers from the most fathomable places on Earth, why can't we have the freedom to listen to music in our preferred way?
Cast your votes
Which side are you on - do you want the headphone jack to stay or do you think going without it is the future?
Is removing the headphone jack the way forward?
Related
daniel gomez
27 Dec 2022
Jwx
I hope this connector goes away soon, it wears out easily when the cable is pulled to the side. It has happened to me many times that this connector has been damaged by doing this. even, currently it is the only connector that has given me problems...
Prateek646
21 Feb 2021
vGI
Check Sony's Xperia 1 - II and Xperia 5 - II. Pros: 1. Sony has stock android which is better 2. Even better music quality due to audio drivers they use 3. It has top of the line specs like 120hz display 2. Camera will beat out any pho...
AnonD-745954
20 Mar 2018
FU9
Meh, I generally tend to not throw my phone in the pool. If there's still one company using the 3.5 mm Jack they get my business. As long as the sacrifices aren't too great.
Popular articles
Popular devices
Electric Vehicles